"Relationship building and marketing remain best practices to increase event profits."
Knowing how to network is key to building your corporate clientele. A benefit of networking is getting noticed and being visible within your community. Networking will allow you to come in contact with different people, which, in turn, will provide you with new and exciting opportunities.
How To Break into the Corporate Event Market
It takes time to develop a network, but it will pay off in the end. Consider joining a chamber of commerce in your area, and start attending the networking events held by the organization. This is a great way to introduce yourself and your company to the community. Once you feel comfortable attending the networking events, consider joining a chamber committee. By joining a committee, you will be directly building a relationship with decision-makers. You will also be able to showcase your abilities as not only a florist but also a trustworthy individual. The more your fellow business leaders see your commitment, the more they will trust your company for their floral needs.
Another option is to host a networking event at your business. Invite surrounding business and individuals from the chamber to your store for an evening of networking and a design demonstration. You will have a captive audience in your store, and you can showcase your business.
How To Sell To Corporate Clients
1. Individuals will make a preliminary decision within seconds of meeting you about whether they are interested in starting a relationship.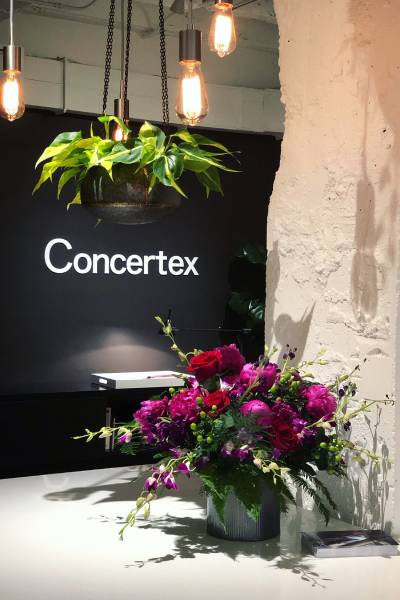 Prepare a 30-second "elevator speech" about you, your company and what your company provides, that you can recite with ease. Nothing is worse than a person having hesitation or doubt in their voice when talking about their businesses. If you have doubt in what you are saying, the prospective customer will have doubt about you.
2. Avoid the hard sell. Nothing tunes people out faster than someone who comes on strong regarding sales. Being genuine and showcasing your abilities will go a lot further with potential clients. People want to do business with those they genuinely enjoy speaking with and trust.
3. Create a weekly floral/plant program for businesses. An example of a floral program can consist of weekly seasonal floral arrangement displays. Explain to the client that by using seasonal florals, you'll able to provide them the biggest bang for their bucks. A beautiful floral display on their counter will advertise your business to their employees and customers, as well. Create an additional program with plants for your clients. Create a design plan, and offer plants that are suitable for their spaces, with continuing weekly plant care for a nominal fee. Having your company visible on a weekly basis increases the opportunities of future business.
4. Create marketing materials that showcase the advantages of floral and plants within the workspace – such as "Flowers are an effortless and elegant way to enhance lobbies, reception areas and offices" or "Flowers create a warm welcome for your clients and staff from the moment they enter your business" and "Plants in the office reduce stress for employees by bringing the outdoors inside."
5. Schedule appointments with clients to discuss the range of services you offer. Make sure they know you are capable of satisfying all their floral needs. This should include marketing materials showcasing everyday floral needs (birthday, get well, anniversary, sympathy, etc.) and event floral needs (holiday parties, corporate gatherings, etc.). This will ensure you are top of their list when it comes to all their floral needs.
6. Show your clients you value their business by offering discounts to their employees. This will continue to build a positive relationship.Building a corporate client list is all about the relationships.
Pricing Tips To Ensure Event Profitability
When designing florals for your clients' events, you need to understand their needs in regard to color preferences, sizes and types of arrangements. Discuss event budgets, and suggest a venue walk- through with each client. During the walk-throughs, mention all the floral possibilities available within their budgets. Explain that they will get better value if they trust you, as the expert, to choose the types of florals to be utilized at their events. Choosing the florals yourself will ensure your profit increases for the events.
Customization is the key to a business event. Suggest ways to include their brand into the floral décor throughout the space. This is a great time to be creative with not only their budget but also your amazing design talent.
Treat these events as you would a wedding. Offer clients rental options that will enhance their events. When you utilize rental items, be sure to charge rental fees and pick-up fees.
Ultimately, the corporate relationship is like all other relationships: It's based on trust. If you continue to nurture that relationship, it will continue to nurture your business.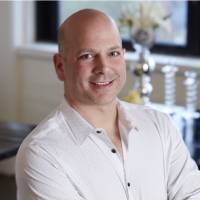 Adam Havrilla, AIFD, PFCI, ICPF, owner of Artistic Blooms in Chicago, Ill., has more than 20 years of expe-rience in the floral industry. He is a member of the American Institute of Floral Designers (AIFD) and Professional Floral Communicators International (PFCI) and is an Illinois Certified Professional Florist (ICPF). Adam also is the current president of the National Alliance of Floral Associations and is a past president of the Illinois State Florists' Association. In addition, he's a two-time winner of the "Iron Designer Competition" at the International Floriculture Expo.