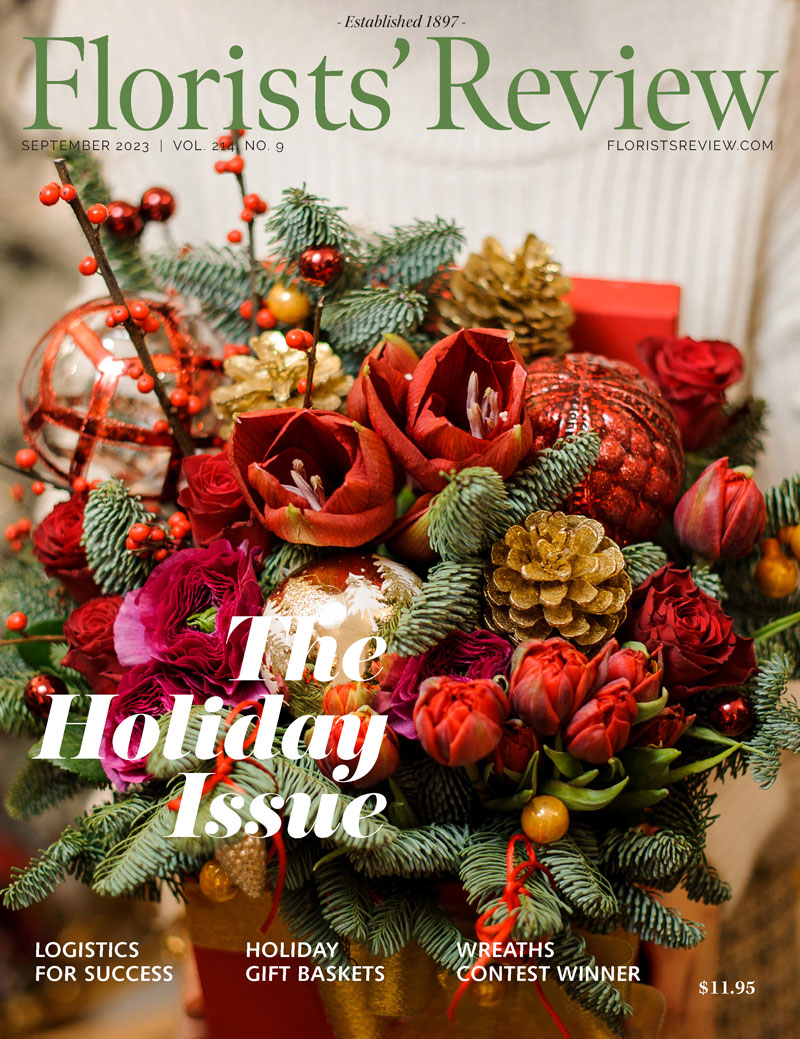 Our September Issue is Here!
The Holiday Issue
Florists Spotlight: The Bridgehampton Florist

Wreath Contest Winners

Logistics for Holiday Success

10 Florists to Know in London

Creative Tutorials
Coming Events and more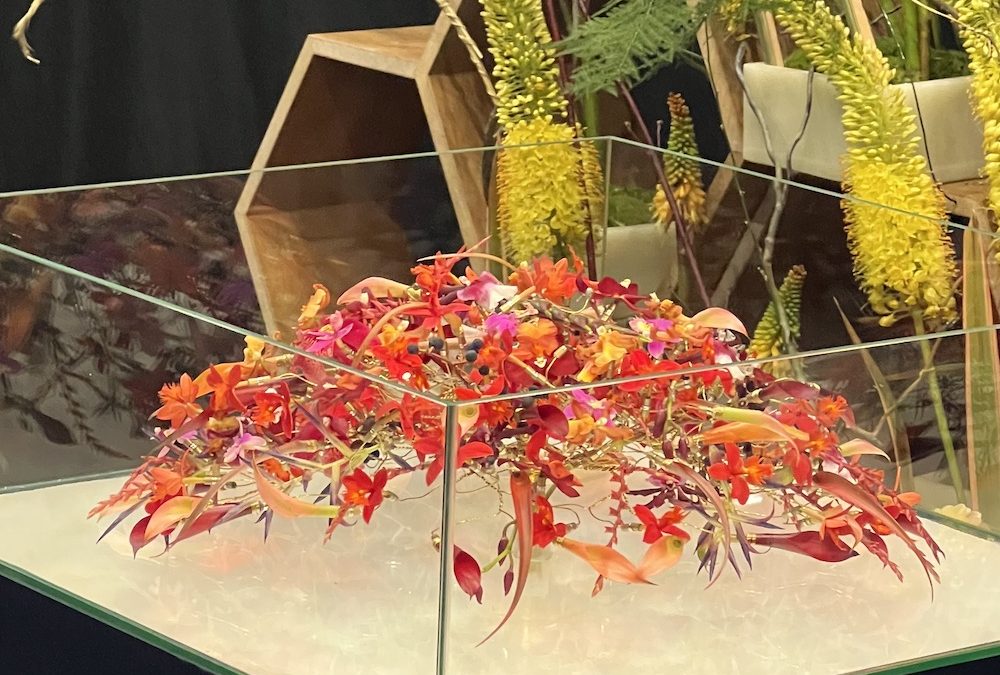 As part of the competitive trials, the top floral artists in the world, each representing their country, were asked to create a bridal bouquet. The floral artists were tasked with creating wedding bouquets as if having a party above the clouds. Full Article Below...
read more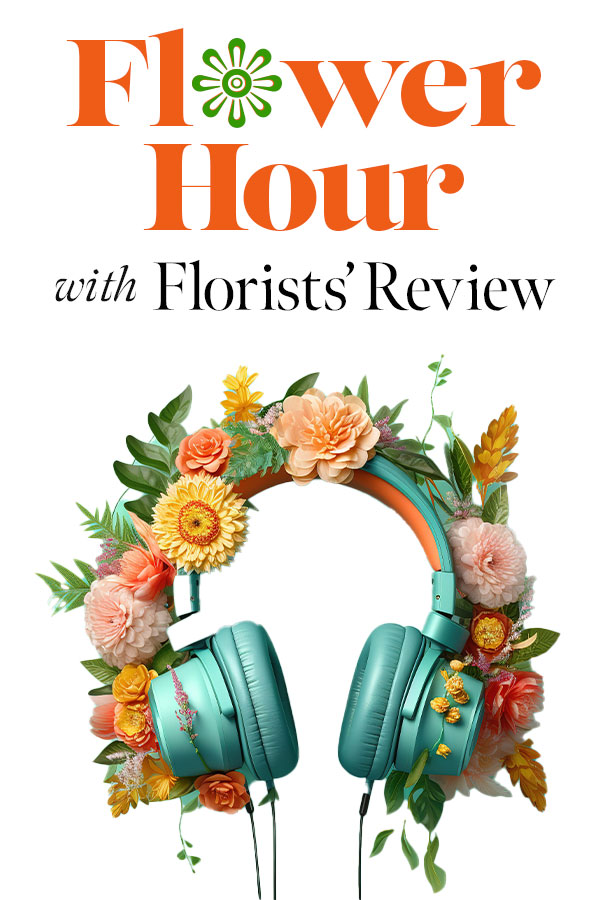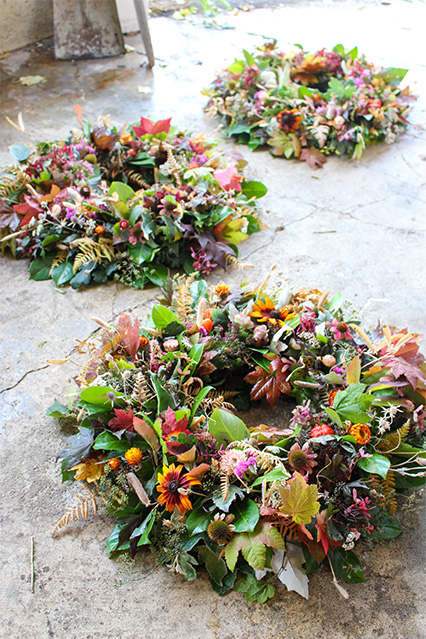 By Nita Robertson, AIFD, CFD The wreath business is big business. But has your company fully tapped into this popular niche? Consumers are shopping for creative fresh, permanent and dried wreaths all year long, but especially for the fall and winter seasons. So, if...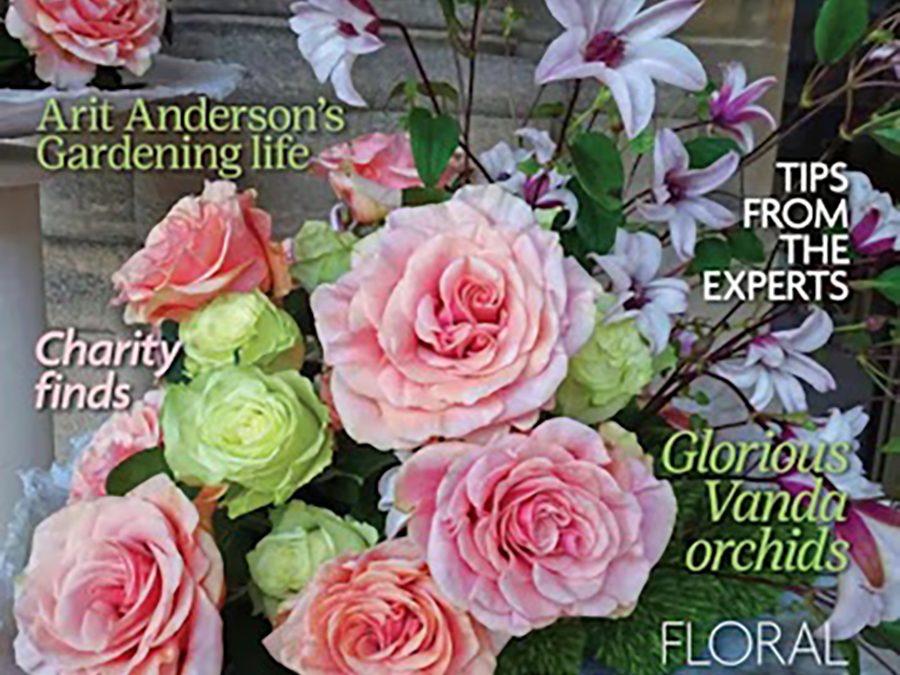 We are thrilled to announce that Florists' Review Media Group has acquired Flora Magazine. We are excited to expand our passion for the floral industry with this amazing quarterly publication and expand our reach across the pond. "Someone's sitting in the shade today...
By Nita Robertson AIFD, CFD Introducing The Flower Hour with Florists' Review podcast. If you are in the business of flowers, this show is for you. Join us for our new podcast hosted by Jules Lewis Gibson, president of Florists' Review along with myself, Nita...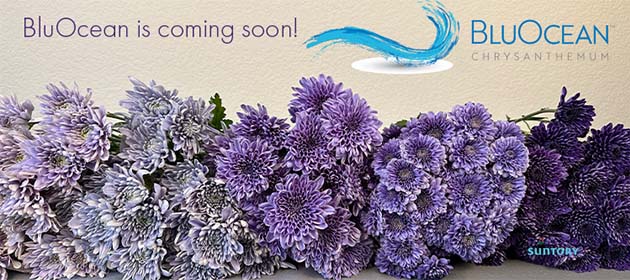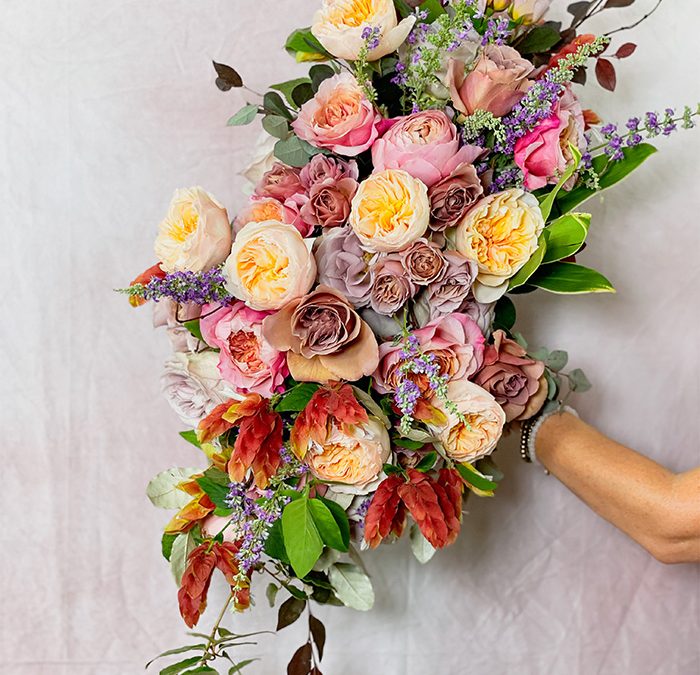 How to design a cascade-style bouquet with a sustainable approach Floral design, photos, video and text by Beth O'Reilly, AIFD, CFD, TMF Presented by Alexandra Farms Design mechanics for hand-tied cascade-style bouquets can be tricky, especially when taking a sustainable...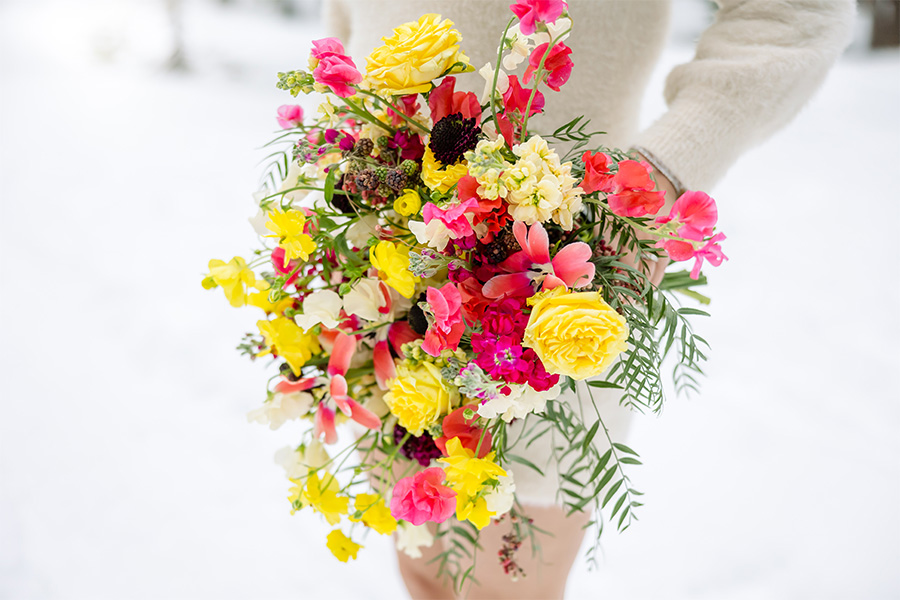 An exuberant hand-tied design created with a chicken-wire armature. Floral design, step-by-step photos and text by Shelayne Hammack, Twist Flowers located in Reno, Nev. Bouquet photos by Jessica Lillian, Jessica Lillian Photography,Reno, Nev. When developing a color...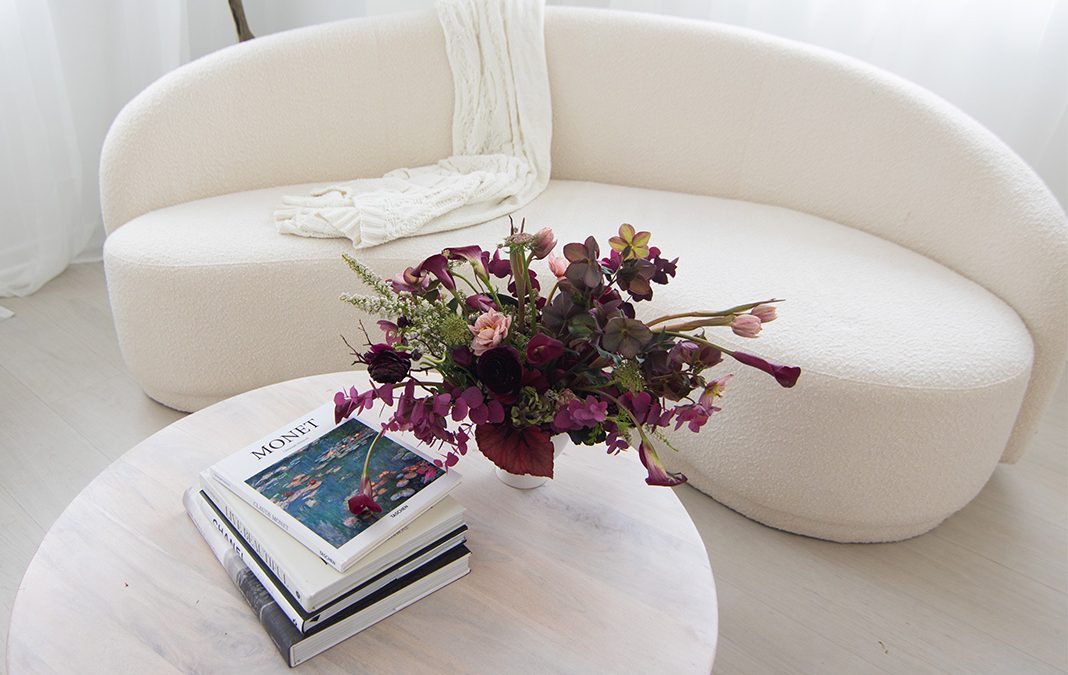 This moody, monochromatic masterpiece is a study in color and texture. Floral design and text by Ashley Overholser Primavera: Modern Floristry; Atlanta, Ga. Photos by Frank Piazza ("Frankie Zaza"); Atlanta, Ga. Floral design is living artwork, and as...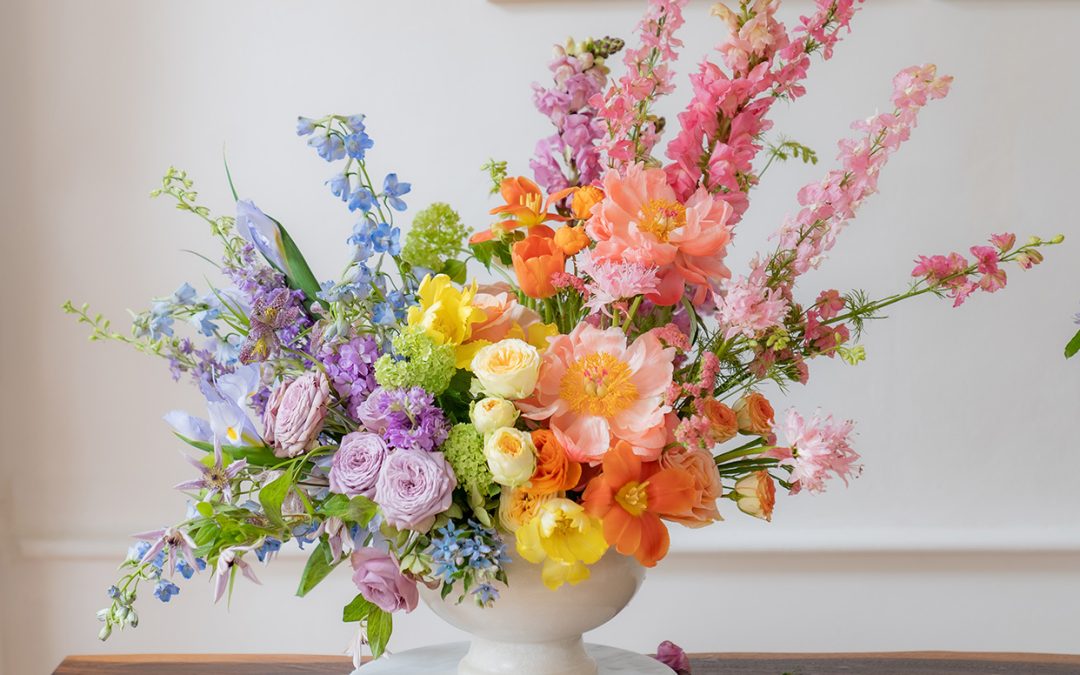 This polychromatic ombré composition would be splendid for virtually any spring and summer occasion, including "Pride Month" celebrations. Floral design and video by Alexandra Scholtz WildFlora Design Studio Studio City, Calif. Photos by Bex Falk Photography Los...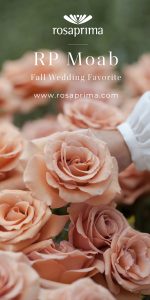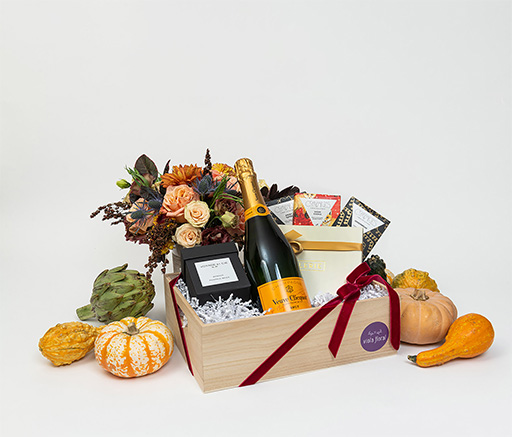 Tips for creating and marketing a bespoke collection of enticing holiday gifts. By Nita Robertson, AIFD, CFD With the holidays just around the corner, many consumers are already searching for (and buying!) perfect gifts for those on their shopping lists—especially corporate...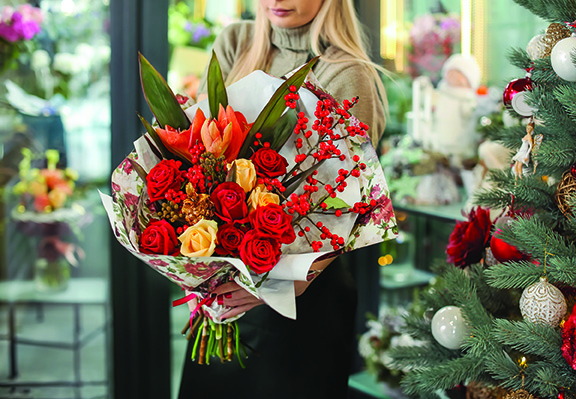 Practical ideas for making the coming holiday season your busiest and most profitable ever. By Andrew Joseph One of the biggest mistakes any florist can make is not making any special marketing plans for the fall and winter holidays. The first thing to do is determine...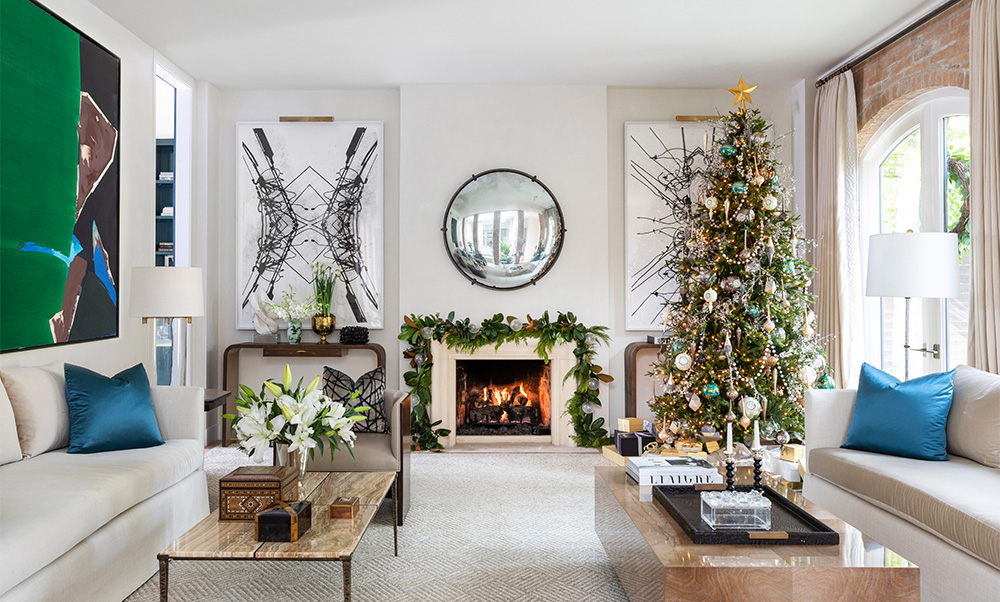 By Tonneli Grüetter The winter season is right around the corner ready to welcome a healthy dose of holly jolly holiday profits for florists, especially those offering professional decorating services. Adding professional winter holiday decorating services to your...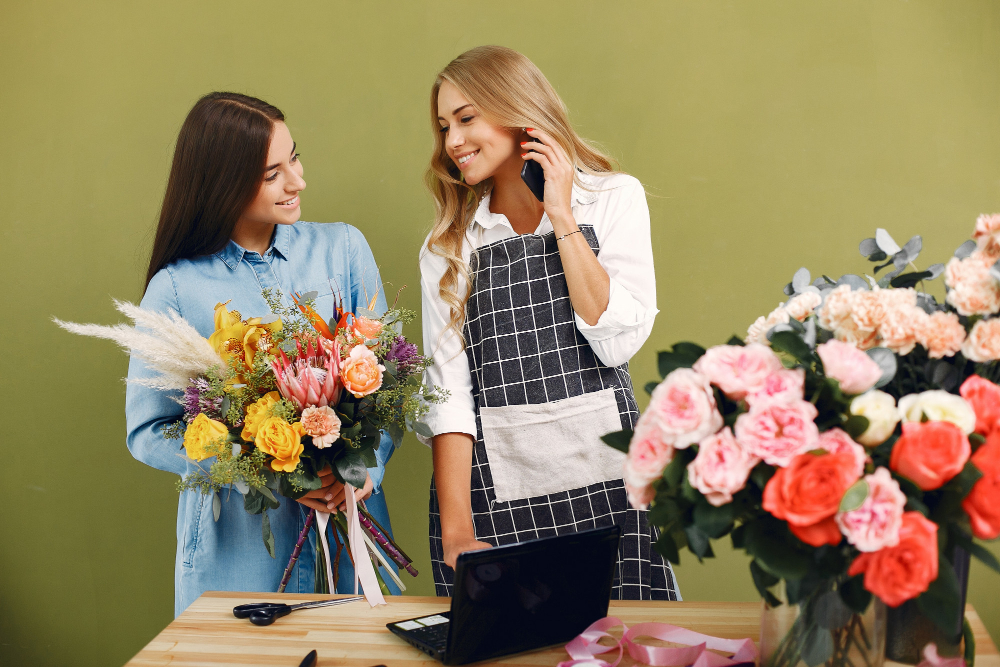 Tips for passing along the skills and knowledge of your top employees to other staff members By Phillip M. Perry You've spent good money attracting, hiring and training great employees. But what happens when your skilled workers retire or move on to other pursuits?...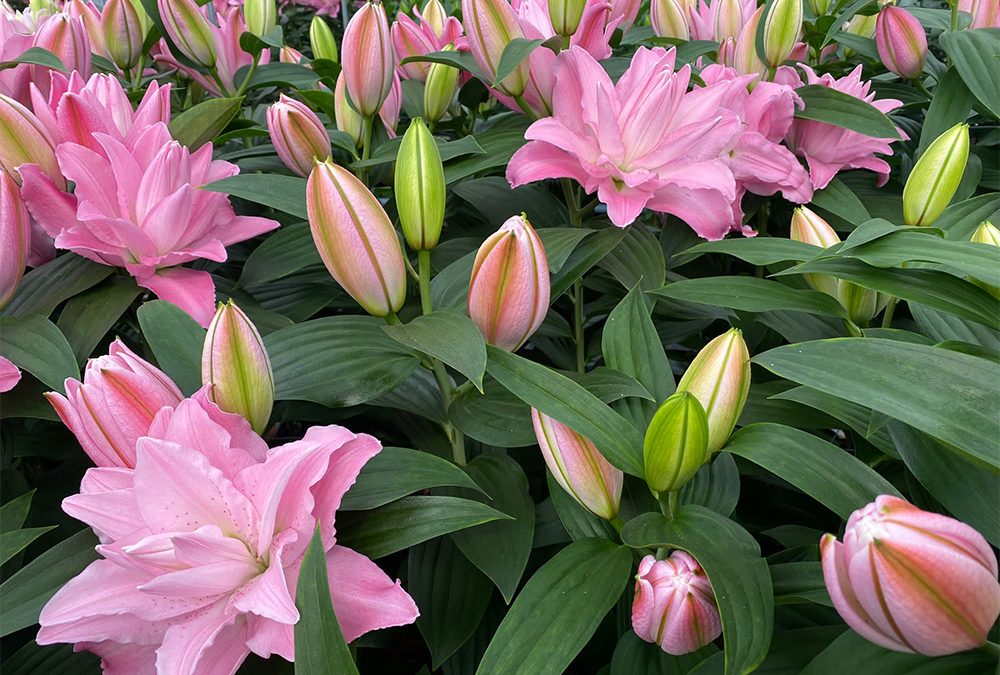 By Jules Lewis Gibson A visit to the Netherlands is a treat for any flower lover. From June 6 to 9, 14 lily bulb exporters opened their doors to visitors from around the globe for "Dutch Lily Days," and I was invited to be one of those visitors It is the premier event to...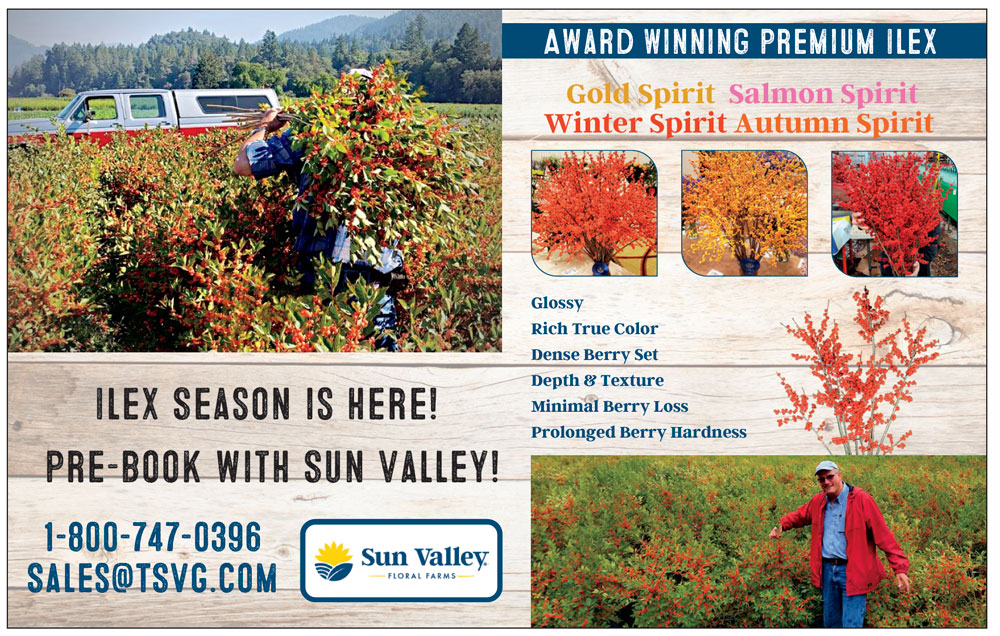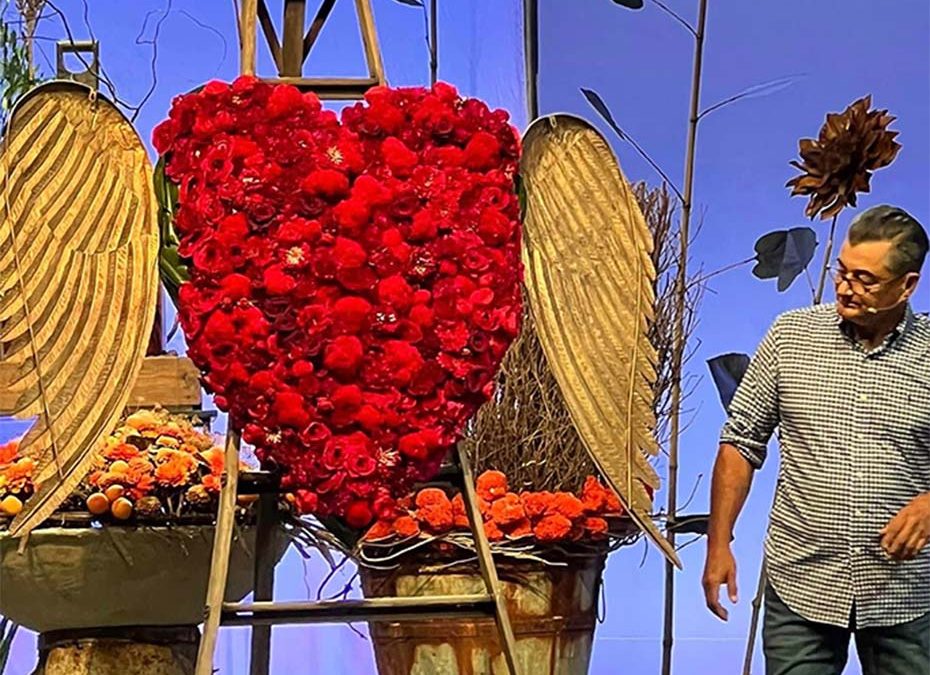 "GROW" By Nita Robertson, AIFD, CFD Established in 1965, the American Institute of Floral Designers (AIFD) is a nonprofit organization dedicated to establishing, maintaining and recognizing the highest standard of professional floral design. The mission is...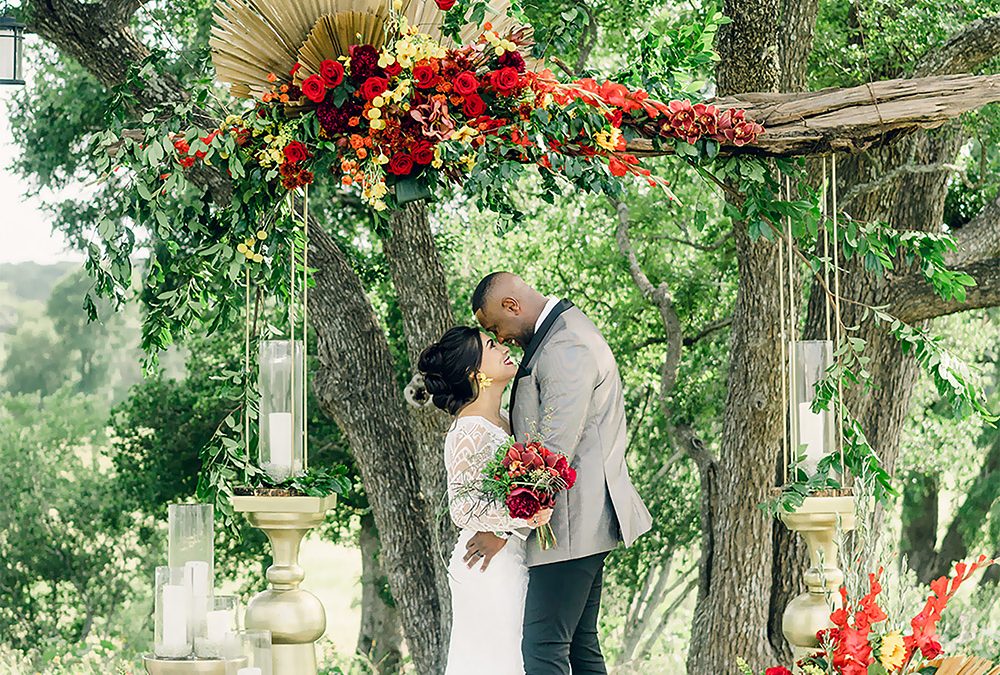 Tips and tricks for executing beautiful outdoor floral décor By Nita Robertson, AIFD, CFD Patience Pickner AIFD, Inspired Design Retreat Photo by Amy Oden Live floral décor for outdoor events enhances the natural beauty of the surroundings, beautifying any space and...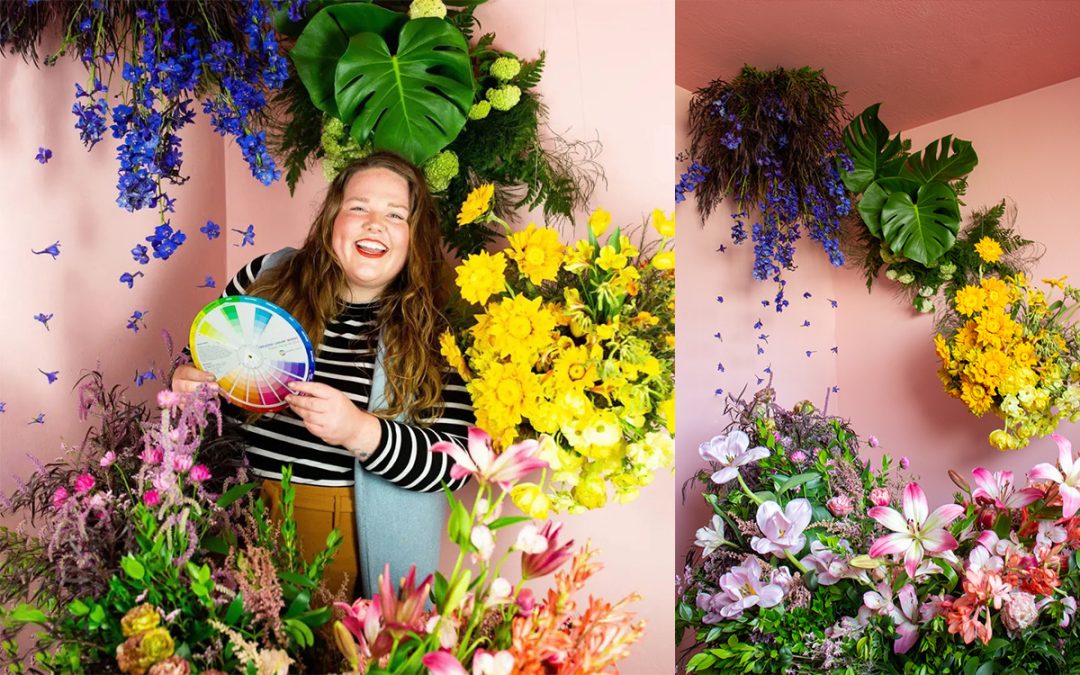 Meet the winner and finalists in the "Certified American Grown" edition of FR's flower design contest. By Nita Robertson, AIFD, CFD Sponsored by Certified American Grown Florists' Review is delighted to present the winner and finalists in our latest...