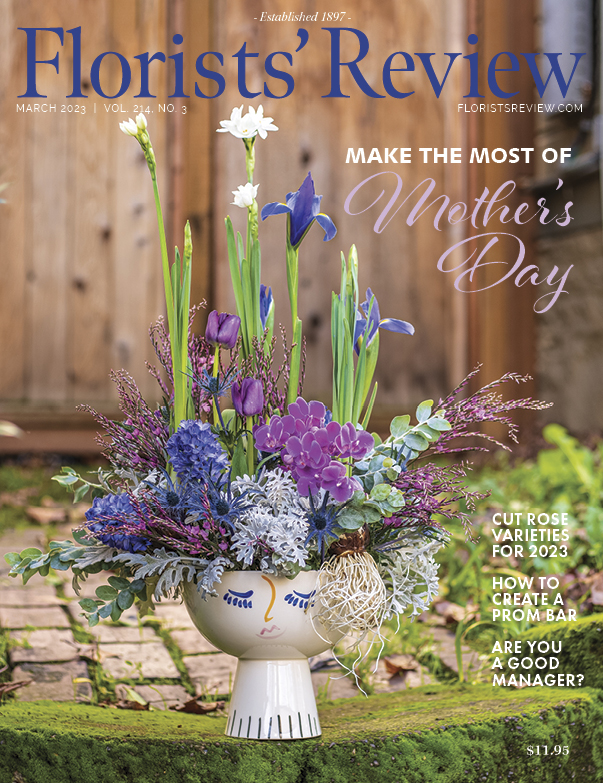 Make the Most of Mother's Day
Cut Rose Varieties You Should Try in 2023
Florist Spotlight: Nancy Zimmerman
Best in Blooms Winners
Point-of-Sale Systems
Are You A Great Manager?
Creative Tutorials
Coming Events and more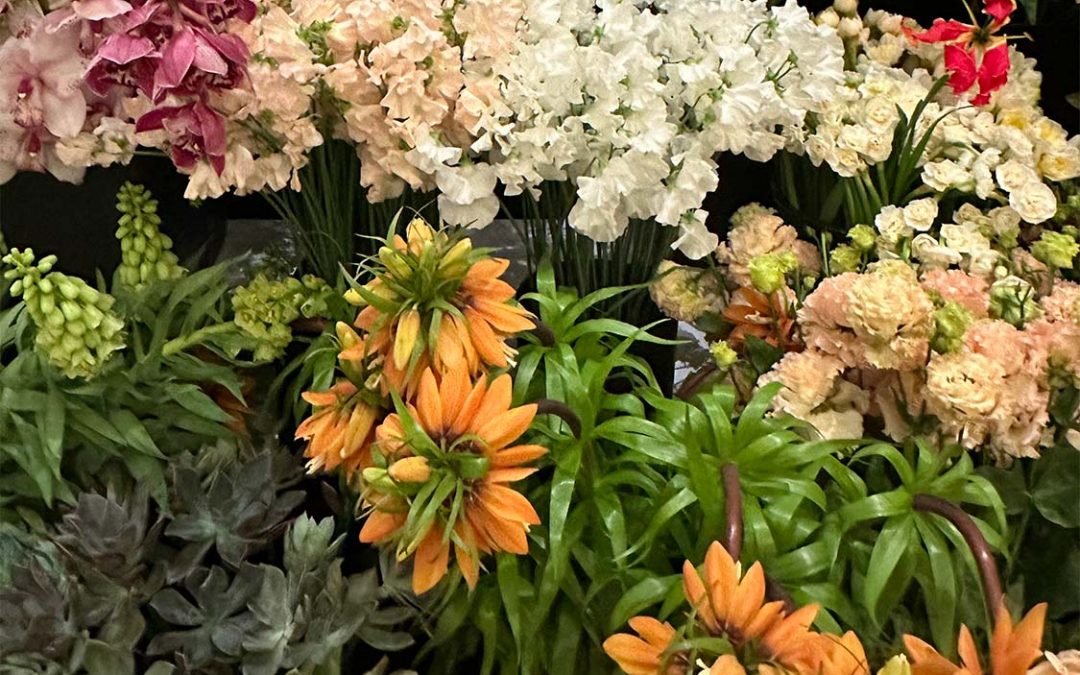 By Nita Robertson AIFD, CFD From March 6-8, the WF&FSA Floral Distribution Conference took place in Doral Miami, FL. This is a special event where suppliers and wholesalers meet for a unique experience that helps bridge the floral community together in order to...
read more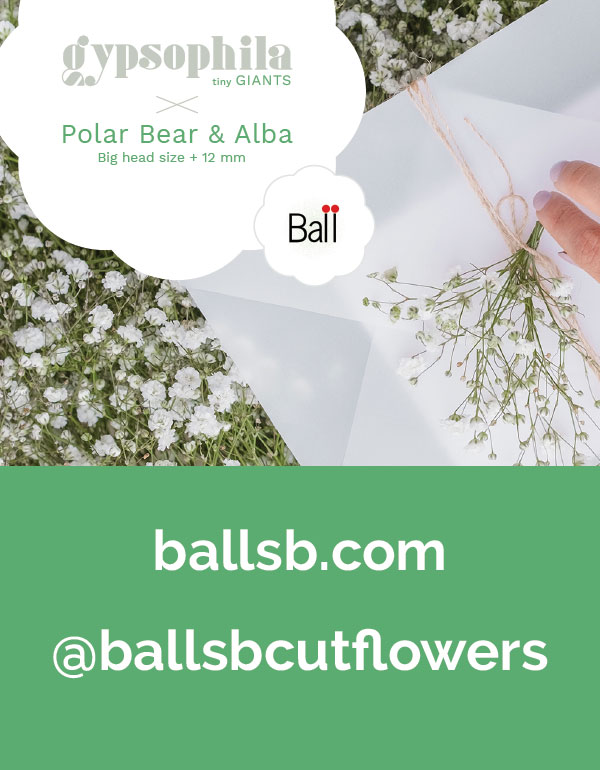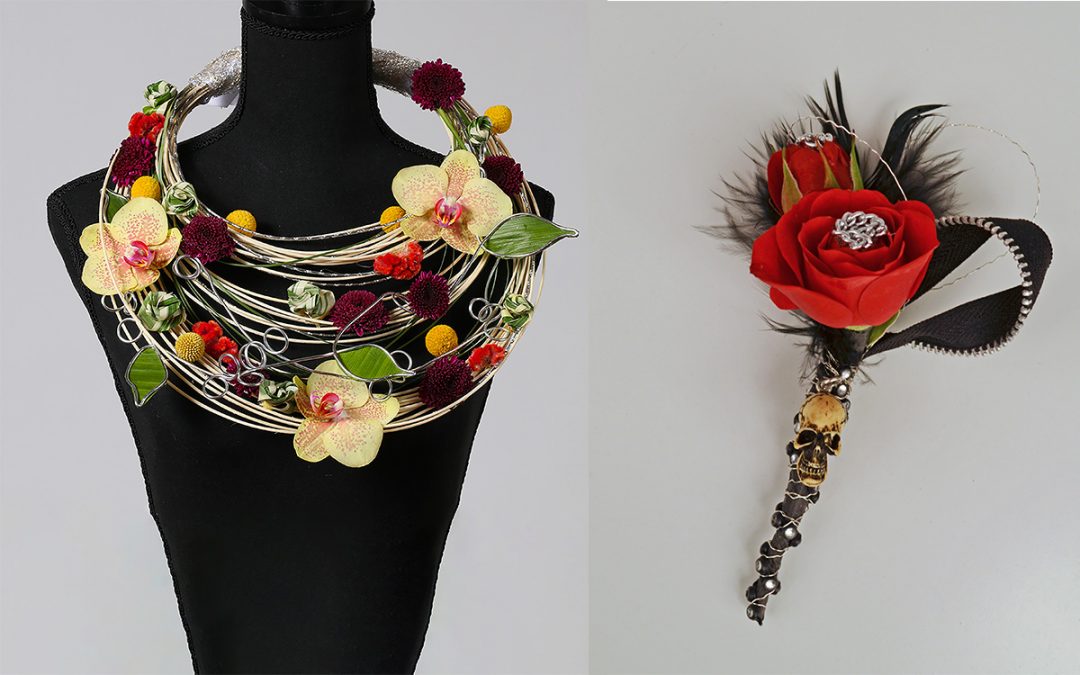 Tips, hacks, advice, trends and more for making this prom season your most efficient and profitable ever. By Nita Robertson, AIFD, CFD Proms are important for florists for a couple of reasons. First, promoted well, they can generate hundreds or even thousands of...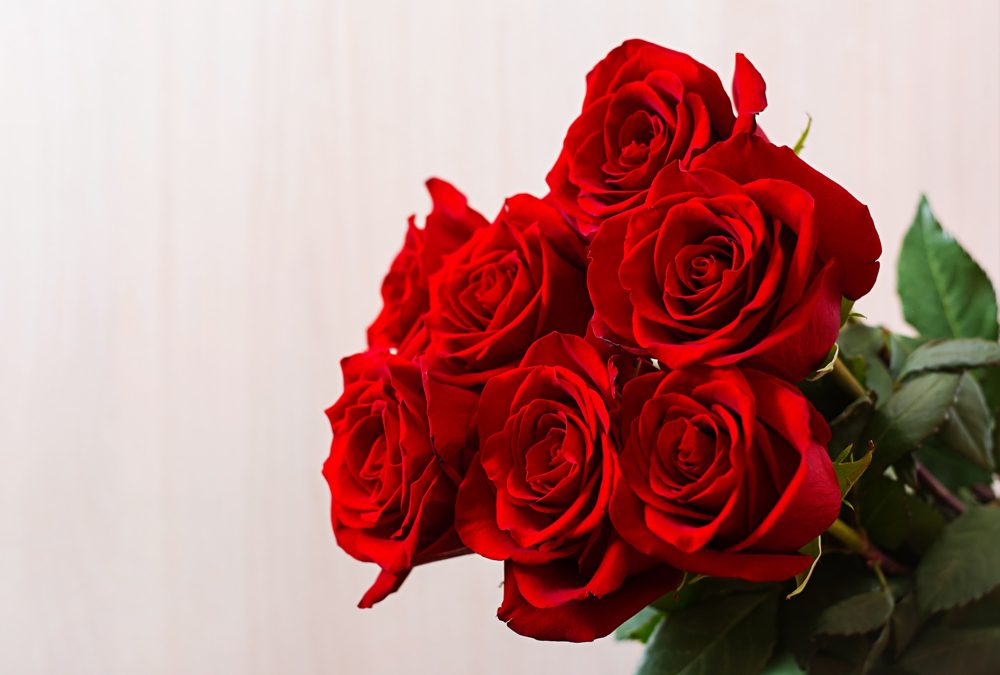 Tips for an organized, efficient and supremely profitable holiday. By Nita Robertson, AIFD, CFD Blue Jasmine Floral It will soon be time to start (or continue, hopefully) planning for Valentine's Day, the first big holiday of a brand-new year. In fact, Valentine's Day...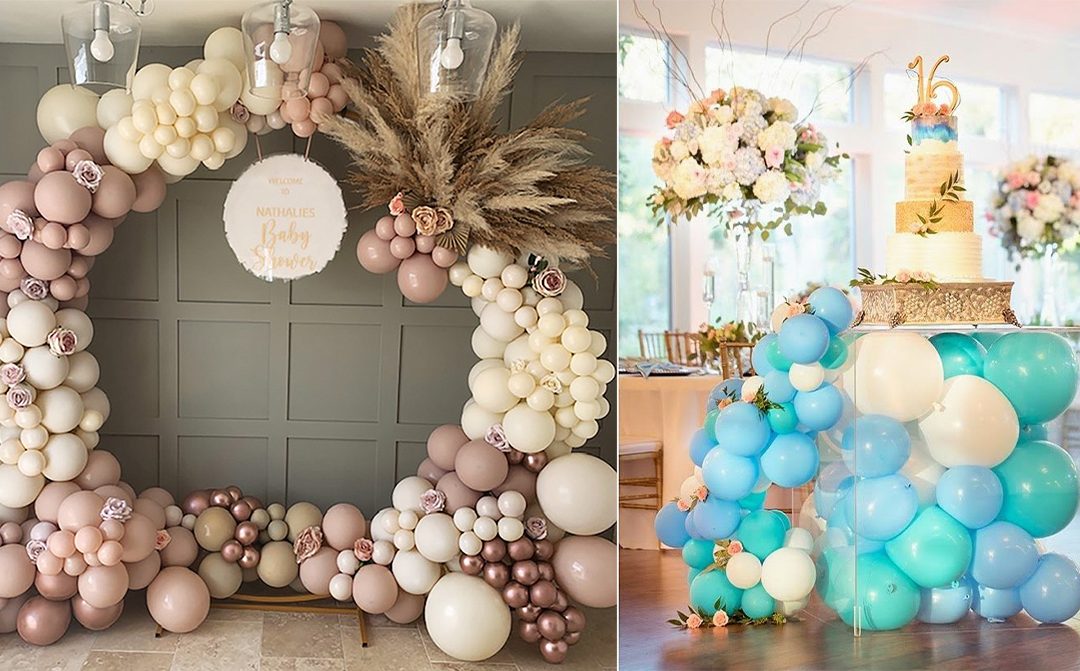 Balloons are popping up everywhere in event décor, so here are a few current trends and décor tips to help your balloon business bloom. By Nita Robertson, AIFD, CFD Celebrations and balloons have always gone hand in hand, but they have become extremely trendy again in...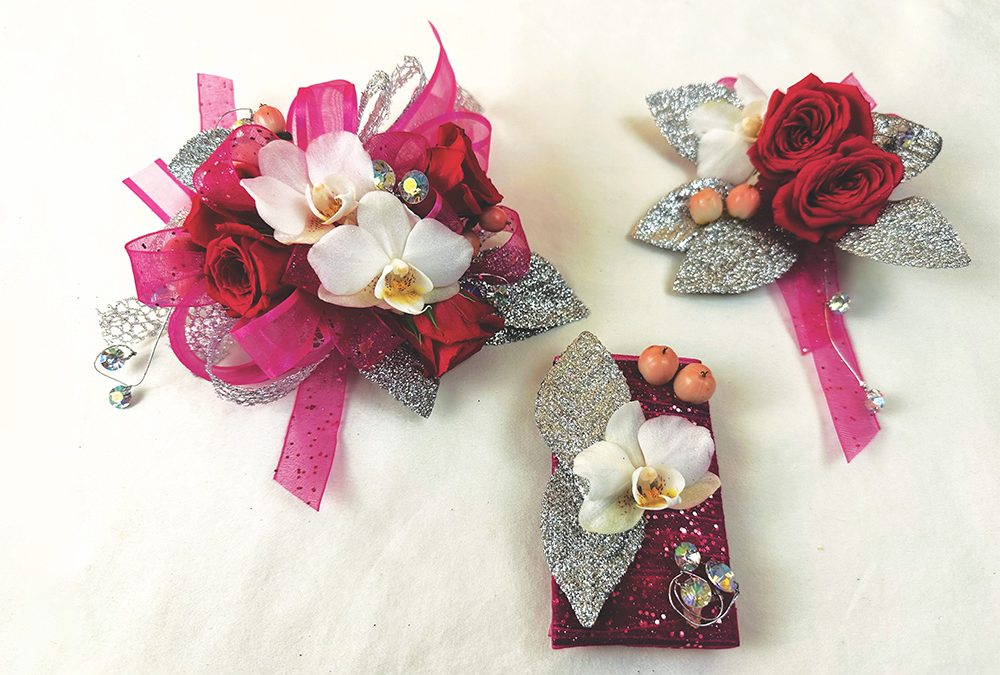 A quick-and-easy coordinating trio of designs to boost your prom sales and profits. Floral design, photos and text by Nita Robertson, AIFD, CFD Presented by Reliant Ribbon To really boost your prom flower sales this year, excite your customers by showing them creative floral...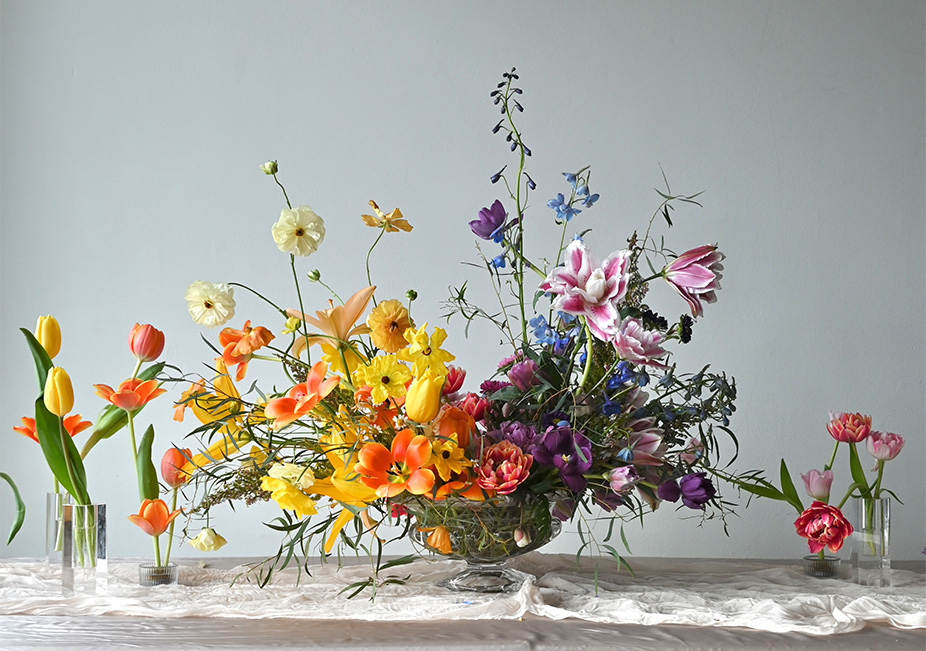 A colorful tablescape for a gathering of women celebrating women. Floral design, photos, video and text by Paulina Nieliwocki, Blue Jasmine Floral, Berkeley Heights, N.J. Presented by Sun Valley Floral Farms Arcata, Calif. The vibrant rainbow-like hues of the...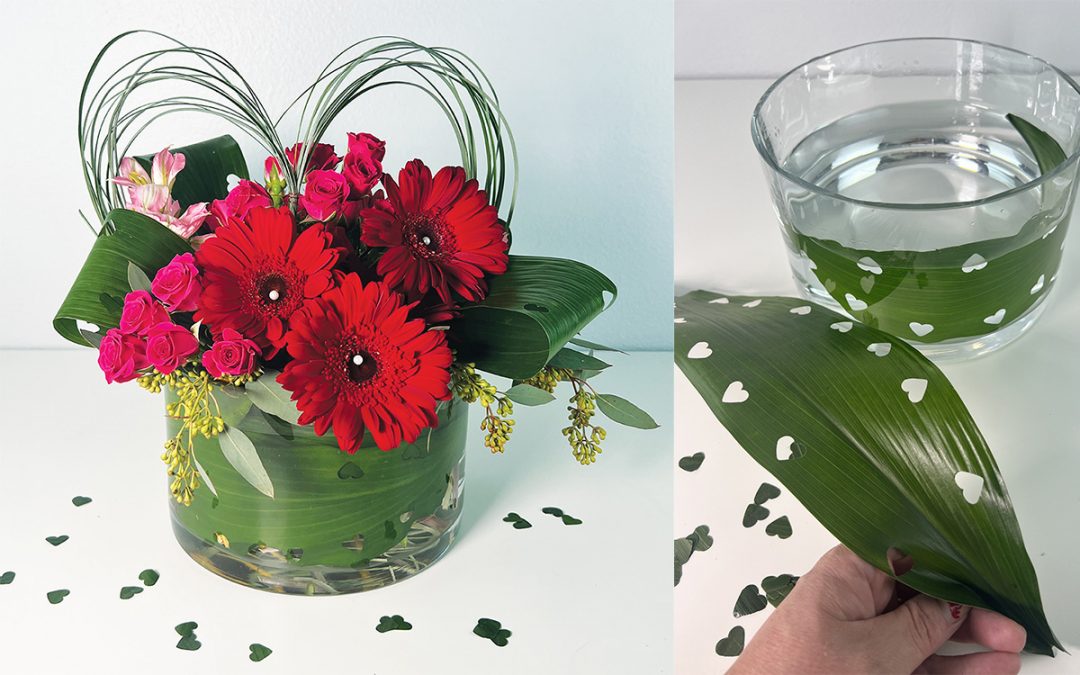 Creative craftiness elevates the appeal of the quick-to-produce and easy-to-deliver Valentine's Day arrangement. Floral design, text and photos by Nita Robertson, AIFD, CFD Inspired by the holiday of love, I wanted to create a fun design that has lots of consumer...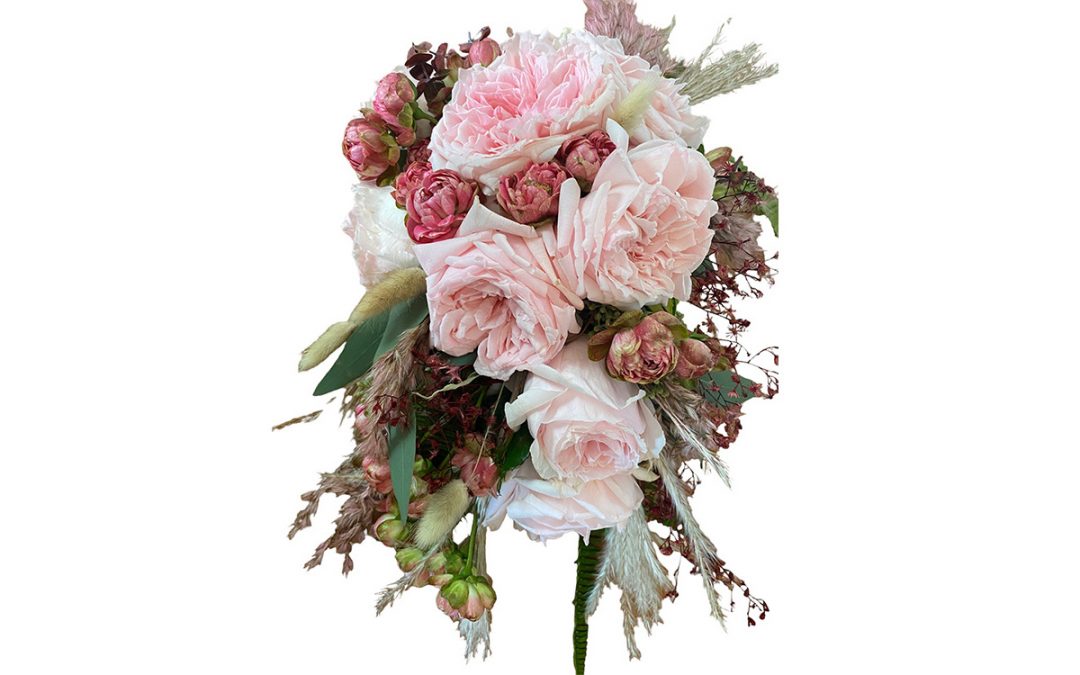 Convey a decidedly autumnal aesthetic in wedding designs—regardless of color palette—by combining dried botanicals with fresh. Floral design, text and photography by Nita Robertson, AIFD, CFD The changing seasons inspired me to create a lush cascade-style bridal...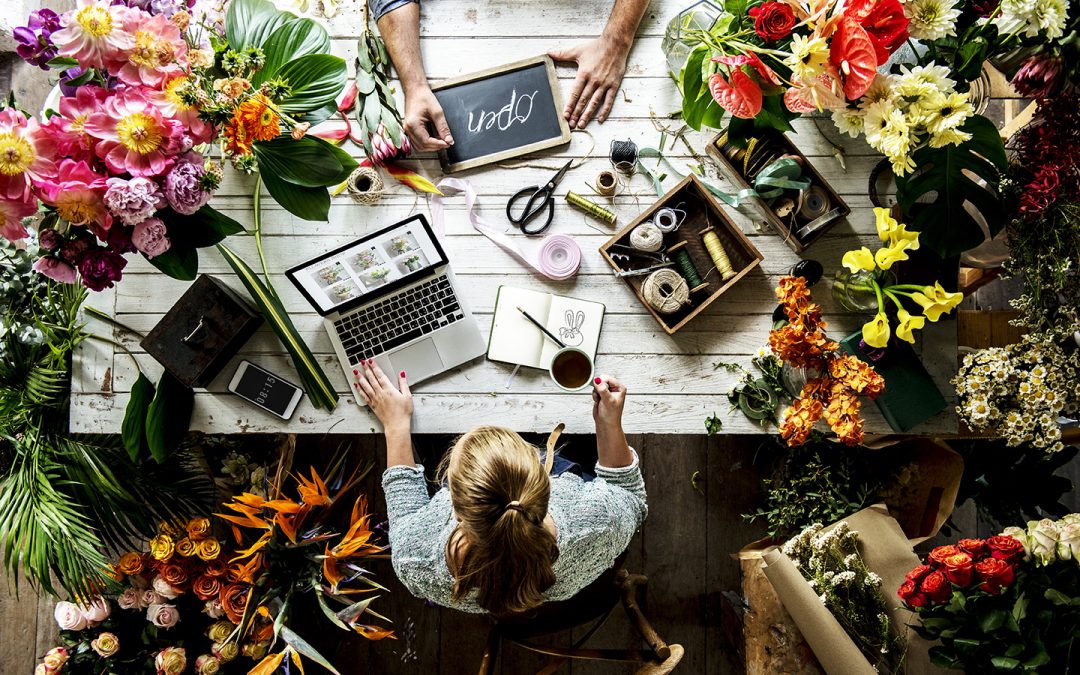 Having a POS system specific to your flower shop can help you save and make money while building customer satisfaction. By Andrew Joseph At one time, a point-of-sale (POS) system referred to the cash register within a retail shop. So, by that definition, pretty much every...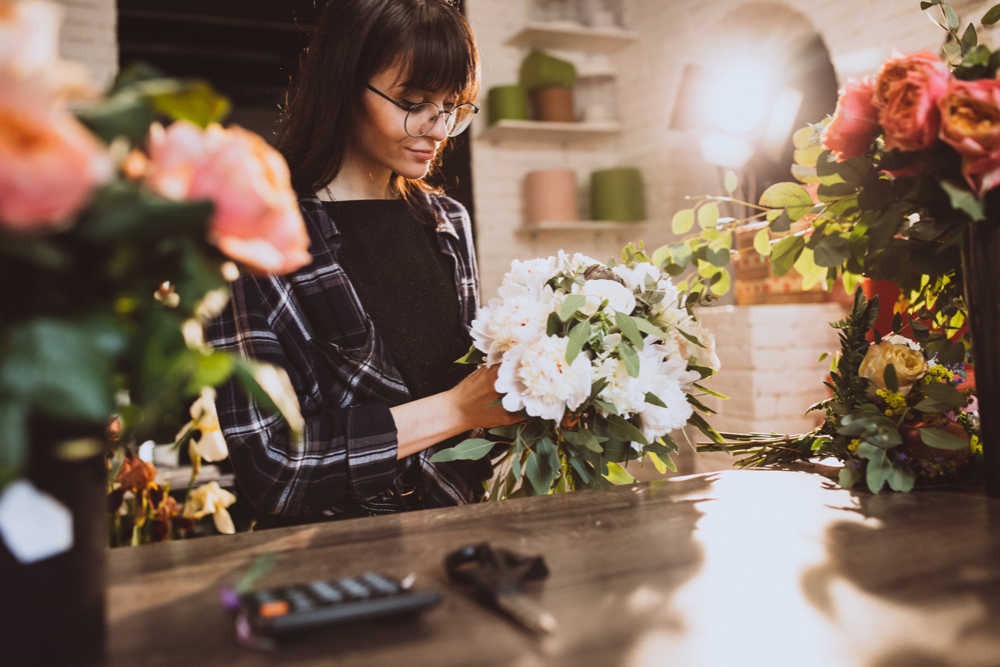 A great workplace, with staffers who enjoy their jobs, can drive both productivity and sales. By Phillip M. Perry "Hire motivated people who can help your business grow." That popular mantra has always been easier said than done. And today, the challenge is tougher...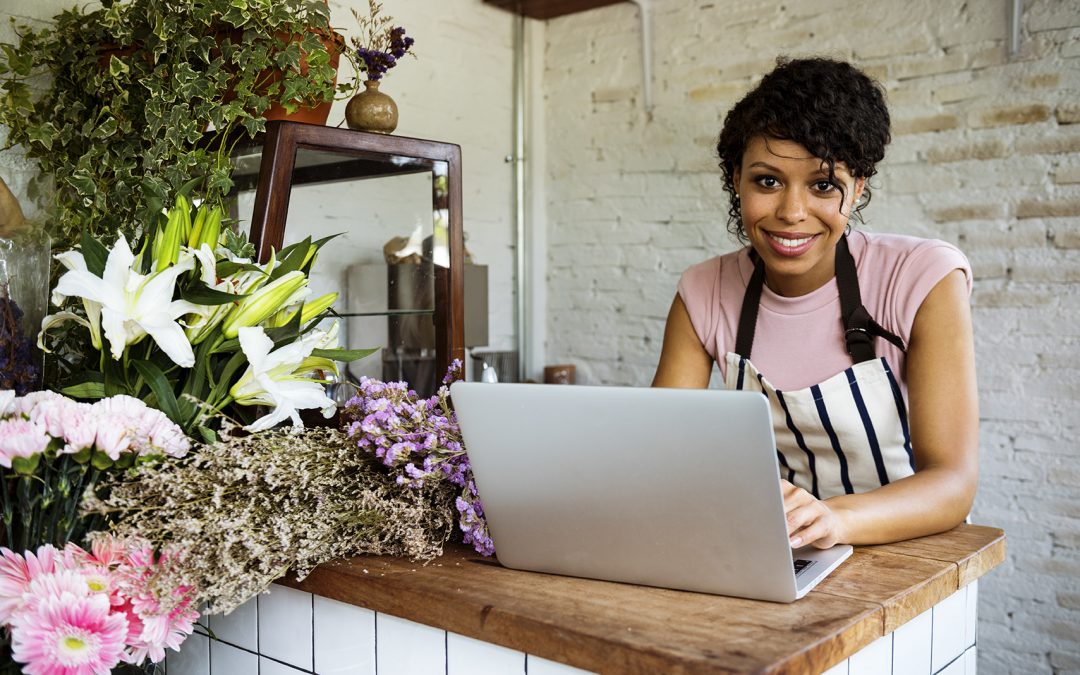 Some consider it low-tech, but if it works (and it does—still), who cares? By Andrew Joseph Some people, when considering ways to market their flower enterprises, are old school—newspapers, magazines, billboards, fliers and pamphlets while others believe the more...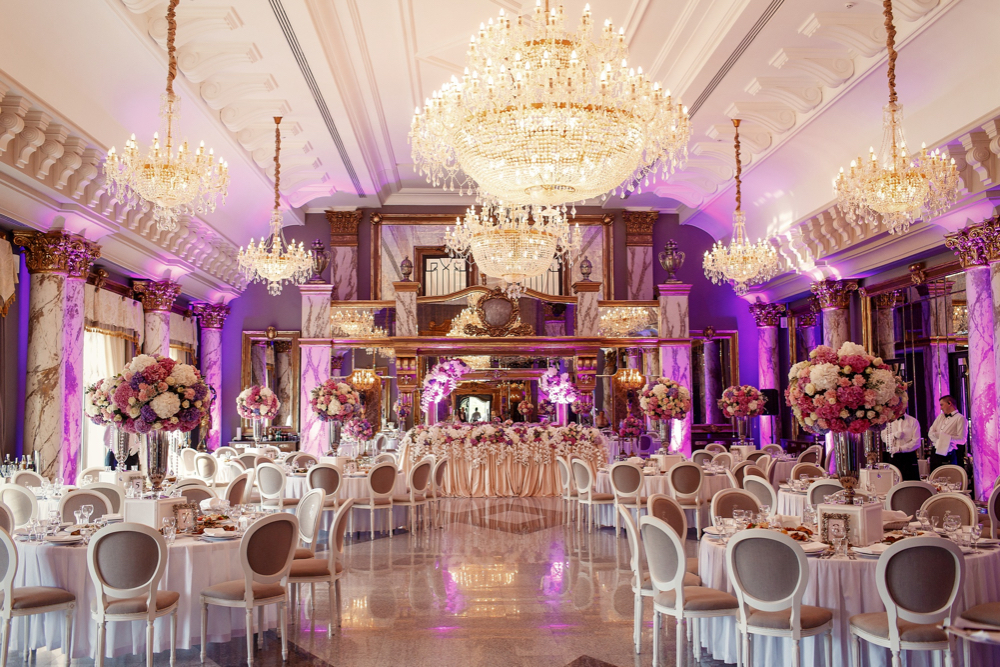 Tips for getting your designs to their destinations safely and easily. By Jill Brooke Ask any florist the best part of his or her job, and the answer will be the same. It's that time composing an arrangement and producing a symphony of color with lush roses, perky...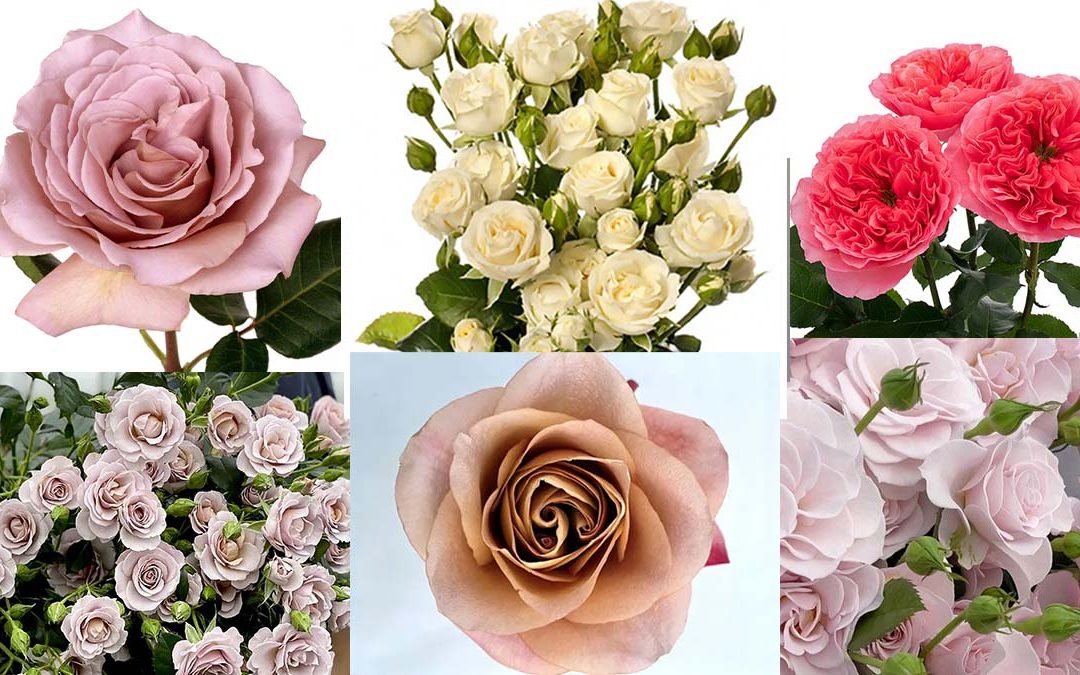 By Tonneli Grüetter Believe it or not, winter is almost over. Florists everywhere can rejoice on March 20, the first day of spring 2023. As the days become longer, floral designers tune their focus to the distant sound of wedding bells, graduation marches and prom jams. With...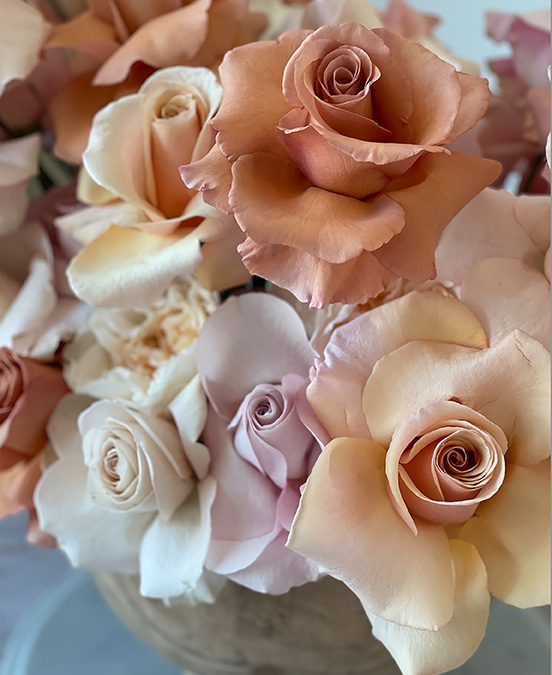 The family of new "taupe"-colored roses now have a connotation in the language of flowers. Red roses are getting some competition in the love department. Their new cultural rival? The new family of taupe-/sand-/tan-/beige-/toffee-/light-brown/earth-toned-colored...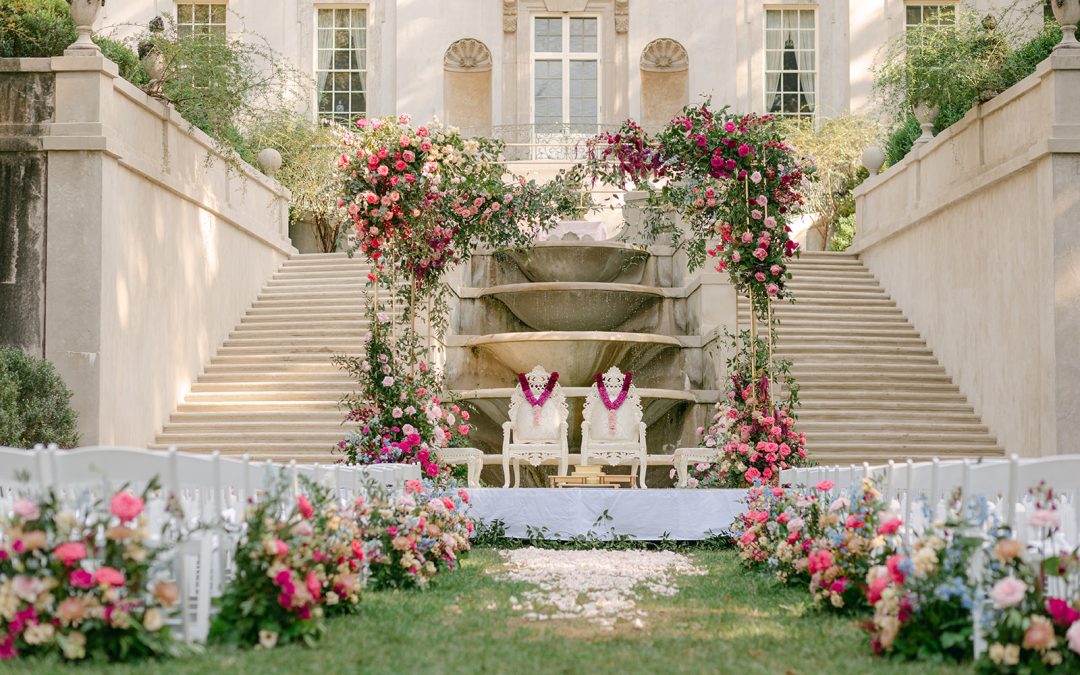 Meet the winners of Florists' Review's 24th annual "Picture Perfect Weddings" contest. By Nita Robertson, AIFD, CFD For 24 years, florists have eagerly sent submissions to our annual "Picture Perfect Weddings" contest. This year, once again, we received...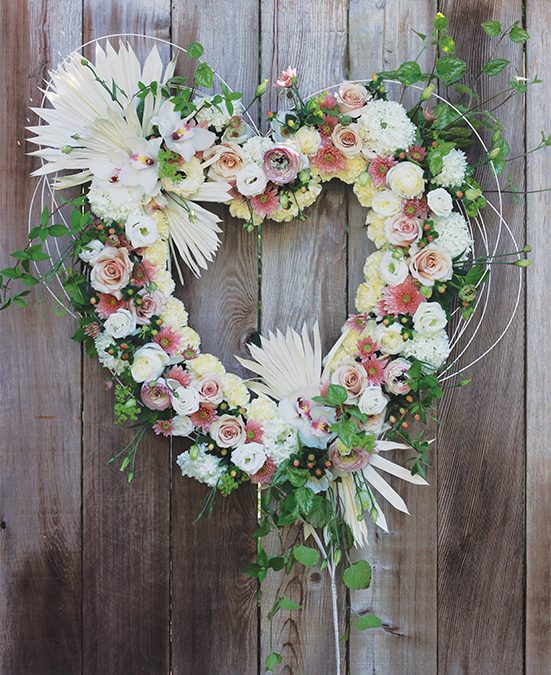 The perfect forms for highlighting your creativity and design skills—and providing your clients with eye-catching works of art! Made with Deluxe OASIS® Floral Foam Maxlife and compostable Mache backings, OASIS® Mache Products are quality accessories for...