"The American Floral Trends Forecast 2019 SPRING APPLICATIONS" 
Welcome to Florists' Review spring installment of "The American Floral Trends Forecast 2018 – 2019" report.
In this update, we expand on each trend's evolution as it relates to and inspires floral expressions for the season ahead. Springtime honored occasions like Easter, prom, Mother's Day and the first day of spring will be realized and remembered by the flowers, foliage and attention to detail that designers provide in response to consumer desires to personalize their participation in these annual holidays and traditions.
What's most important this spring?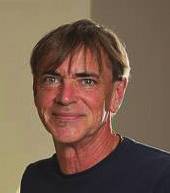 Color palettes and wearables. And as the narrative advances "Hanami," "Crescendo," Kaleidoscope" and "Wildroot" specific to springtime, our team of national and international experts, led by J. Keith White, AIFD, CFD, will demonstrate ways to anticipate trend applications while articulating each one into meaningful and unique compositions that creatively convey consumers' connection to spring. Designs herein are by Laura Dowling; Soula Baltas, CFD; Michael McCarthy, AIFD, CFD, The Blooming Idea; Tobey Nelson, Tobey Nelson Events; Mandy Majerik, AIFD, CFD, Hothouse Design Studio; Rodrigo "Varito" Vasquez, AIFD, Flowers to Go; Lori McNorton, Florists' Review; Nancy Zimmerman; and John Regan, Ph.D.
What overarching themes are on the vernal equinox horizon? First and foremost is flower selection, with a focus on favorite springtime blooms being utilized during their peak performance. We foresee a continued emergence in wearable designs that both garner the spotlight and challenge creativity and the industry at large. Also of note is the staying power of each trend's color palette when combined with strong design, textural accents, ribbon and wire embellishments.
While there is no greater spring trendsetter than Mother Nature, this season is a reminder of the power of flowers and our innate need to appreciate and interact with them. As we look back on the trends' impact and evolution over the last 12 months, we anticipate their relevance and application possibilities in the months ahead. It won't be long before you see these designs inspiring social media posts across all digital platforms and wish lists – #spring, #enjoy and #hereswhatsnext!
FLORAL DESIGNERS


HANAMI
Perhaps spring is the ideal season to enjoy the transient beauty of flowers and wear a trend piece inspired by Japanese flower viewing traditions. As "Hanami" adaptations are distinguished by a rich palette of "Maroon," "Carnation Red," "Peony," "Coral," "Pacific Blue" and "Hunter Green," it's also known for its luxurious and sophisticated elements. Asian-inspired motifs, ribbons and jeweled details remain synonymous with its modern elegance.
Elevate special occasion suggestions and designs with Hanamiinspired wearables of flower crowns, boutonnières, bow ties and jewelry. Educate consumers on the power of not only enjoying flower viewing but also the genuine pleasure of wearing one-of-a-kind pieces in collaboration with Mother Nature.
Design by John Regan, Ph.D.
DESIGN MASTER COLORS
Peony 550 (CMYK: 28, 100, 48, 13) / Carnation Red 716 (CMYK: 0, 100, 80, 20)
Hunter Green 760 (CMYK: 93, 0, 82, 52) / Maroon 712 (CMYK: 57, 100, 67, 27)
Coral 777 (CMYK: 0, 56, 42, 0) / Pacific Blue 690 (CMYK: 100, 30, 34, 2)
Design by Michael McCarthy, AIFD
Elements
GOLD AND CHAMPAGNE / JEWEL ACCENTS / CELADON VESSELS / VINTAGE BROCADE / JAPANESE MOTIFS / BLOOMING BRANCHES
key botanicals
Peony 'Paul Mitchell Wild' (Paeonia)
Peony 'Coral Charm' (Paeonia)
Oriental lily 'Sumatra' (Lilium)
Garden rose 'Darcy' (Rosa)
Garden rose 'Piano' (Rosa)
Pincushion flower (Scabiosa)
Apricot stock (Matthiola)
Dahlia
Cherry blossom branches (Prunus)
Smokebush (Cotinus)
Japanese yew (Podocarpus)
Willow Eucalyptus
CRESCENDO
In the visual symphony of springtime growth, the aptly named "Crescendo" trend now reaches its highest notes in colorations and textures. Again, its soft and subdued palette of "Blush," "Hyacinth," "Raspberry," "Robin's Egg," "Beach" and "Basil" create harmonious chords for spring designs and statement pieces when combined in compositions. The trend elements of rose-gold, watercolor and antique finishes with airy and shimmering ribbons and textural fabrics complete a narrative paying homage to the joy of spring.
With the emergence and innovation of wearable floral designs continuing, trendsetters of all ages and discerning taste will enjoy gifting or wearing designs that spotlight each bloom's command performance in necklaces, cuffs, rings and boutonnières.
Design by Tobey Nelson
Photo by Suzanne Rothmeyer Photography
DESIGN MASTER COLORS
Blush 781 (CMYK: 0, 12, 5, 0) / Hyacinth 762 (CMYK: 33, 35, 0, 0)
Basil 676 (CMYK: 40, 0, 86, 43) / Robin's Egg 792 (CMYK: 44, 0, 18, 0)
Raspberry 766 (CMYK: 0, 98, 0, 5) / Beach 559 (CMYK: 2, 3, 13, 0)
Design by Rodrigo "Varito" Vasquez, AIFD and Michael McCarthy, AIFD
Design by Soula Baltas, CFD and Tobey Nelson.
elements
ROSE GOLD & ANTIQUE GOLD / MATTE-COLORED GLASS / WATERCOLOR RIBBONS / LIGHT WOOD TONES / MODERN EARTHENWARE / ROBIN'S EGG FINISHES
key botanicals
Roselily (Lilium) Peony (Paeonia) Windflower (Anemone) Rose 'Menta' (Rosa) Rose 'Sahara' (Rosa) Garden rose 'Sterling Sensation' (Rosa) Stock (Matthiola) Spray rose 'Lady Bombastic' (Rosa) Brown prairie gentian (Lisianthus / Eustoma) Silver-dollar Eucalyptus Arizona cypress 'Carolina Sapphire' (Cuppressus) Russian olive, Oleaster (Elaeagnus)
KALEIDOSCOPE
Let inspirations collide-and-scope endless creativity and options with a trend known for its vibrant color-play, contemporary styling and geometric pattern influences. "Kaleidoscope" applications for spring originate from a palette of bright and bold colors like "Sprout," "Spring Green," "Teal Blue" and "Lake."
While dynamic parings of blues and greens burst from a cuff or pocket square, the visual dominance of a monochromatic ring makes an equally compelling statement. The trend's aesthetic also includes contrasting combinations of "Fuchsia," "Tangerine," "Ink" and "Flat Black."
With inspiration like these; Easter, Mother's Day and prom accessories will never be the same.
DESIGN MASTER COLORS Lake 556 (CMYK: 100, 50, 10, 62) / Sprout 554 (CMYK: 41, 9, 100, 3) Spring Green 753 (CMYK: 70, 4, 90, 0) / Teal Blue 742 (CMYK: 100, 12, 27, 24) Fuchsia 786 (CMYK: 22, 95, 0, 0) / Tangerine 776 (CMYK: 0, 78, 80, 0)
Design by Tobey Nelson and John Regan, Ph.D.
Design by Mandy Majerik, AIFD, PFCI and Rodrigo "Varito" Vasquez, AIFD.
Design by Tobey Nelson and John Regan, Ph.D
elements
INK & FLAT BLACK / CARRARA MARBLE / CLASSIC UPDATED MOTIFS MOSAIC TILE / ARTISTIC RETRO CUES / CONCRETE
key botanicals
Marigold (Tagetes)
Pincushion (Leucospermum)
Persian buttercup (Ranunculus)
Tulip (Tulipa)
Stock (Matthiola)
Rose 'Gold Strike' (Rosa)
Rose 'Naranga' (Rosa)
Zinnia
Cushion Gerbera
(Gerrondo, Pomponi)
Berzelia
Israeli Ruscus
Woollybush (Adenanthos)
WILDROOT
The "Wildroot" aesthetic is resplendent in its springtime association with American specialty grown blooms, and, beloved visuals of farmhouse flower fields springing back to life. Here, farm-to-fashion wearables like cuffs and temporary tattoos are dressed-up in warm and cool hue palette combinations of "Light Ochre," "Salmon" and "Radish," along with "Mist," "Gray Flannel" and "Lavender."
Elements and accents of bark and other natural textures, as well as ribbons of jute and satin finishes also play an important role when applying this trend to spring compositions.
Best of all, the downhome and organic feel of "Wildroot" inspired arrangements and wearables may just blur the transaction lines for customers from shopping online and in-store, to feeling like they just hand-picked their selection from a walk along local farm flower fields.
DESIGN MASTER COLORS Lavender 708 (CMYK: 29, 54, 0, 0) / Gray Flannel 798 (CMYK: 13, 4, 4, 57) Mist 555 (CMYK: 25, 10, 16, 0) / Radish 551 (CMYK: 30, 100, 80, 8) Salmon 552 (CMYK: 6, 82, 69, 9) / Light Ochre 553 (CMYK: 13, 19, 68, 0)
Design by Nancy Zimmerman and Resendiz Brothers Protea Growers
Design by Tobey Nelson and Michael McCarthy, AIFD
Design by Soula Baltas, CFD and Tobey Nelson Photo by Aly Willis
elements
AGED COPPER / HANDCRAFTED ITEMS / GRAY-WASHED JUTE & MUSLIN / RECLAIMED WOOD / STONE
key botanicals
Banksia
Leucadendron
Protea
Garden rose 'Quatre Coeurs' (Rosa)
Lily 'Tango Sunburst' (Lilium)
Lily 'Sunset' (Lilium)
Tulip (Tulipa)
Cushion Gerbera
(Gerrondo, Pomponi)
Ornamental kale (Brassica)
Mint (Mentha)
Grevillea foliage
Bayleaf (Laurus)