"Finding time for yourself is key to creating a successful work/life balance in the new year."
You've made it through another busy winter holiday season, and the beginning of 2019 is a great time to take a deep breath and relax before the hectic schedule surrounding Valentine's Day and Mother's Day kicks in. We're finding more and more of those involved in the floral industry making New Year's resolutions to find a better work/ life balance and set aside time for improving both their health and social life.
Although working with flowers helps her clear her mind, Serena Phua, chief floral artist of Fleurever in Singapore, runs five or six times a week before work to keep her mind clear and stay healthy.
"Running gives the boost to start my day refreshed and energetic," she says. "My run gives me the mental alertness to plan my day ahead."
She begins her run every morning at 6 a.m., when the sky is dark and there's little traffic on the street. "I can feel the cool light breeze blowing at my face. As I run in this environment, I feel a sense of peace and relaxation," Phua says. "I feel being transported into a different world surrounded by the sound of insects and birds chirping; that evokes the same feeling I get when I do my floral arrangements."
The floral artist also makes sure to be home for dinner with her husband and four daughters every day, no matter how busy things get at the shop.When it comes to relaxing, Janelle (Janie) Gerestein, owner of Flowers by Janie in Calgary, Alberta, Canada, gets monthly massages and has two spa days a year to rejuvenate her mind and body.
"To keep a proper work/life balance, I also go on date nights with my husband, read or study a foreign language," she says. "I also keep a prayer/gratitude journal, and this keeps me grateful and rejuvenates my mind and spirit."
Eva Hensley, owner of Addie Jane Originals in Hallsville, Mo., was getting so swamped working six days a week – and using her day off to pay bills and write wedding proposals – that she made the decision to close her shop on Mondays.
"It was the best decision I've made, and I enjoy my business more and take much better care of my health," she says.
Five Tips for Work/ Life Balance Success
Working in the floral industry, demanding clients, holidays, physical demands or an unhappy bridezilla can create a ton of stress and also keep you busier than you would like. Here are five tips from life coaches on the best ways to relax and get your work/personal life in order for the year ahead.
Create a seasonal bucket list Christina Giaquinto, a New Jersey-based life coach, recommends writing down activities, adventures, getaways, day trips, restaurants and anything you wish to experience throughout the year and break it down into seasons. "Pick two activities a month, and schedule them into your calendar," she says. "You will be amazed at what a difference scheduling fun things into your calendar makes. It gives you something to look forward to, pushes you to work harder so you can enjoy your down time and allocates time in your busy work life to simply have fun.
Commit to self-care Lori Zabka, life coach and wellness advocate, notes when your job is making others happy, you need to take time to "fill your cup," or burn out will be inevitable. "Yoga, Tai Chi, massage therapy and a good old hot bath at the end of the day can rejuvenate your spirit as well as relax overused muscles," she says.
Learn to say no Emily Pihlquist, certified life coach and founder of Click Life Coaching of Brooklyn, N.Y., notes that saying "no" is a learned skill. "We're conditioned to want to please people, whether they are customers or family and friends, so saying 'no' can feel really uncomfortable," she says. "The trick is to not commit to a request right away. Ask for a day or even an hour to consult your schedule before overextending yourself. Make your decisions to commit to the needs of customers, colleagues or family with the benefit of a little time to consider what that commitment will mean to the rest of your personal ecosystem."
Create a morning ritual Pam Thomas, an executive coach with What's Within U, shares the beginning of the day is vital to a good day's work. "Rather than bound out of bed and dive into work, take 10 to 20 minutes to read, meditate, journal or practice some gratitude," she says. "A morning ritual not only helps with balance but also puts us in a positive frame of mind."
Value a work/life balance Jennifer Hancock, creator of Humanist Learning Systems of Ellenton, Fla., says this is something that needs to be done. "Yes, your business is important. Yes, it requires you to work odd hours and sometimes long hours, but if you don't explicitly commit to creating a work/life balance for yourself, you won't integrate work/life balance into your decisionmaking process," she says. "Not having a proper work/life balance is bad for your company, so make it a priority.
Fueling Your Body
"Proper nutrition, hydration and stretching will help you improve your health for best work performance."
The new year is just around the corner, and we all have resolutions in the forefront of our minds. What were your personal victories of the past year? What were your struggles? And most important, what can you do in 2019 to be healthy, happy and whole?
Sustaining a healthy lifestyle while you work is no easy feat. The florist life is unpredictable, and we tend to put everyone else's needs before our own. Add the urges for delicious treats and marketing ploys that make us weak in the knees, and no wonder we scratch our heads and wonder how to make a resolution last more than a few weeks. Before we begin to discuss solutions, let's first make a pact that, in 2019, our health – physical, mental and business – will come first. I have personally learned that taking care of myself first leads to a dramatic increase in productivity and a business that thrives.
Here are some solutions to kick off the happy and healthy new year to a great start.
Prepare your meals at home on the weekend. Make a large batch of soup for the entire week. You can bring breads, crackers and cheese to complement your meal daily and keep it interesting.
Have a goody bag of snacks at work. Raw nuts and seeds are a healthy fat and protein, which makes them superstars for stabilizing blood sugar until it is mealtime. An avocado with lemon and a dash of salt is one of the best snacks to satisfy hunger. Not only is it healthy but the tartness with the salt is great for your next push of adrenaline.
Stay hydrated. People can get super cranky and fatigued just by not drinking enough water. I personally recommend high-pH water, but if you are on a budget, tap or bottled water with a squeeze of lemon or lime works, too. You can also add pink Himalayan salt, which aids in staying hydrated longer and keeps your adrenal glands happy.
Flexibility is important. As a florist, most of us skip the gym because we are slinging buckets, carrying boxes, and bending up and down while processing flowers. This is great exercise, but our nerves need love, too. Rolling out your feet daily with a lacrosse ball is probably the best self-love you can give.
Once you commit to focus on yourself first and get into a routine of meals, hydration and stretching, your mood will improve and your focus will be sharper. You will find that the long to-do list is not only more manageable but also much easier to remember. Your business will see the positive domino effect from happier employees and customers who find your dazzle infectious to be around.
Last but not least, sales may even increase because you have the energy and focus to spend time on the phone getting to know what the perfect fit for your customers will be. And with that, cheers to 2019 as the year we florists get to be as alive, colorful and fresh as our floral masterpieces.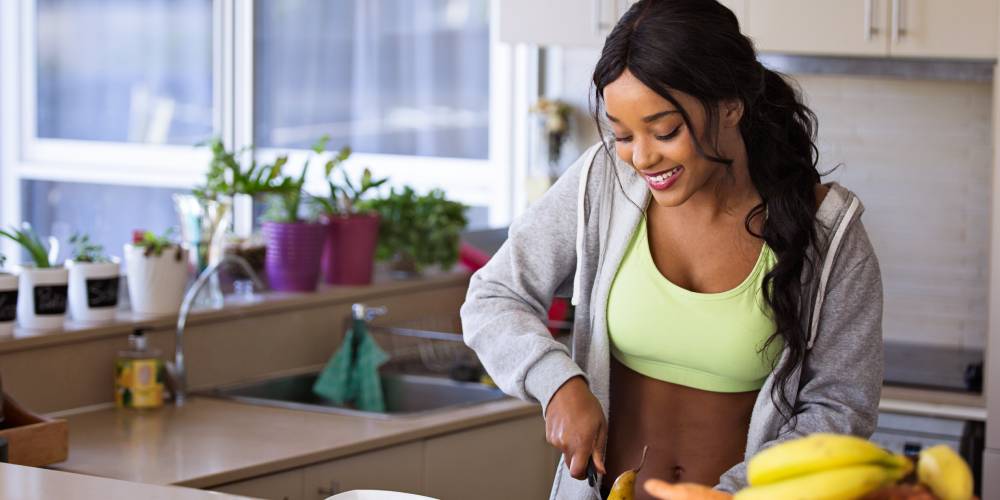 Turning Goals into an Actionable Plan
"Setting goals and achieving them in steps helps long-term success become more attainable."
"A dream written down with a date becomes a goal. A goal broken down into steps becomes a plan. A plan backed by action makes your dreams come true."
So you have a goal – something you want to get done. It's what people do every new year with their resolutions. Yet most New Year's resolutions never get done. Here's the way around that.
Make sure your goals are "SMART" goals, and refine vague or ill-defined goals into ones that can more easily be accomplished. Ideally you   want your goals to be:
            Specific (Is your goal well defined?)
            Measurable (Can you measure your progress toward the goal's completion?)
            Achievable (Can you really achieve this goal?)
            Relevant (Is it realistic and relevant?)
            Time-bound (When are you going to accomplish this goal?
Set reasonable expectations. Your life is busy enough with daily duties. Prioritize your goals for the coming year. Focus on your most important achievements that, when you look back in a year, will have made a difference in your life. How many goals are there? If you have more than 10 goals for this year, it's probably too many.
 Make each of your goals as realistic as possible. Having a big goal like "eating better" is one thing. But unless it's actionable, it may hang out there like one of those New Year's resolutions we never get to.
 Consider what action steps you need to achieve each life goal. What is your first step in moving toward your goal? Second step? Third? Who does what? When will you start? How much of the year will it take? Take your most important goal or intention, and break it down by steps and owner.
Put your action steps into a simple time line, charting out what you want to get on a quarterly basis. This is easy and uncomplicated – a short list of what you aim to do each quarter:
Q1: January, February, March
Q2: April, May, June
Q3: July, August, September
Q4: October, November, December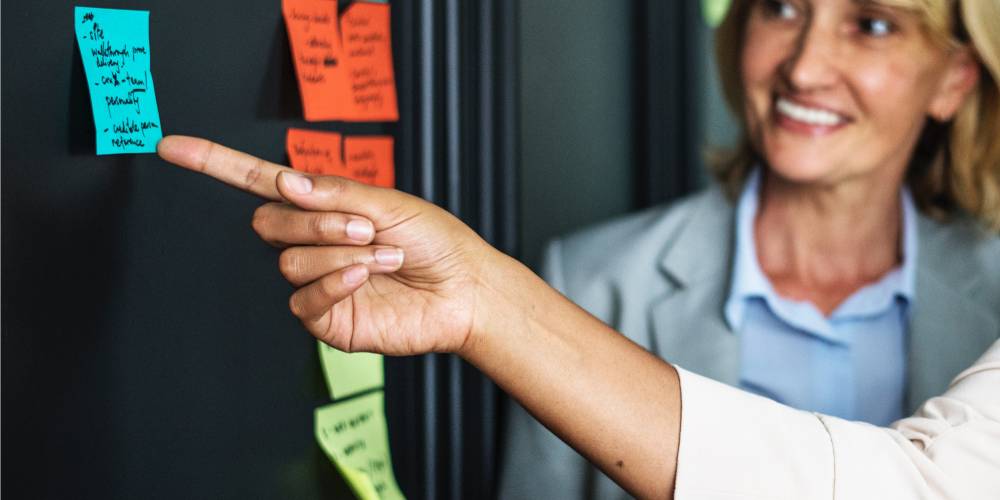 This is important!
Hang your time line somewhere you will see it every day. We are visual creatures, and if you fi le your goals away on your computer or somewhere else, you won't get them done. You need a visual reminder in front of you.
 Incorporate your goals and action steps for the year into your daily/weekly planner, calendar or task list. Make a recurring monthly reminder on your calendar to check in with what your goals were for this quarter.
Take that first step. As you develop an action plan for each goal, you may not know where to start. That's OK. A project may seem overwhelming before you begin, but don't over-complicate things at this stage.
Everything gets easier with that first step
Once you take it, you put things in motion and the steps that follow suddenly become clearer. Never developed a budget? Maybe start with research or by meeting with a fi nancial planner. Or talk to a friend or ask your Facebook friends about the best approach. Never remodeled a kitchen? Consider the layout, clip ideas from magazines, houzz.com and Pinterest, and go to a showroom to look at cabinets. Then create a sample budget, research and meet with contractors, and develop a project schedule. Whatever your goal, think through what the first, second and third steps might be. And if you can't fi gure it out, ask for advice. The key is to break down each goal into small achievable steps so you can begin taking action.
Make it happen!
From Write, Open, Act: An Intentional Life Planning Workbook by Lee Weinstein. Available on Amazon and writeopenact.com.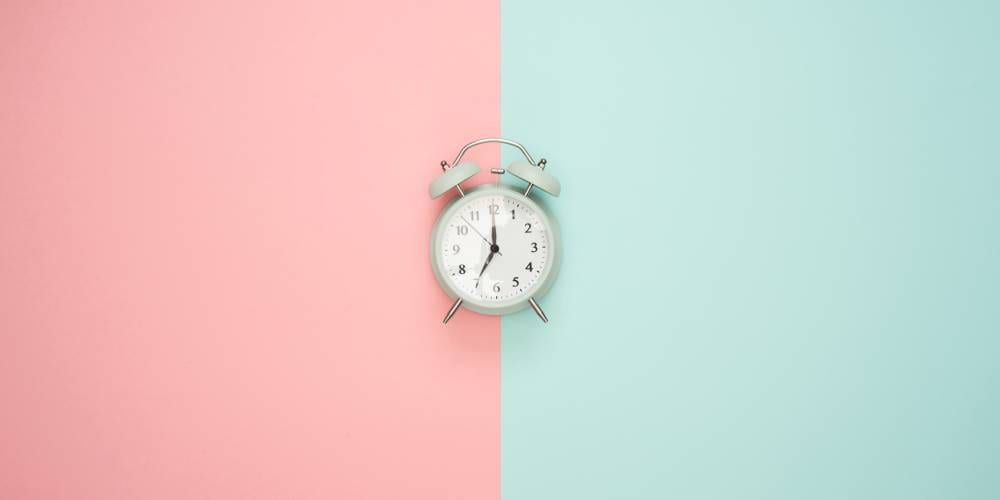 Giving and Receiving
Glorious Living
"Achieving balance and wellness by tapping into nature and your needs."
It's wise to think of yourself as an energetic being in constant flux and flow because that is true on one level. You can use this and take it up a notch by consciously giving away what no longer serves you while receiving another desired state to put in its place. For example, you can give away stress and welcome peace instead. Your intention is powerful because what you focus on expands.
This form of giving and receiving helps your connection to nature and the divine because you are returning energies to the Earth and metaphysical and metaphorical heavens, in order that they can recycle and use them in more productive and beneficial ways for all.
To strengthen this practice, you can use your hands by tapping, which is an easy, painless and timeless technique that improves overall well-being. You can let go of stress with a sharp exhale or set of three strong exhales. I like to use my hands in an outward motion at the same time. Then, replace with a sense of overall peace as you tap the top of your head, your heart and your belly.
We tap the three brains to include and activate them. We touch the head brain to make the changes, the heart brain to store the wisdom and new memory of the information, and the gut or enteric brain to digest and assimilate it all for instant access.
You can use this giving and receiving formula for anything. You can start with a daily practice of stress relief, as well as seeing yourself as perfectly whole and healthy. You can visualize your body and feel any tension or illness evaporating, then tap while feeling and saying to yourself, "I appreciate I AM in perfect health – mentally, emotionally and physically." Try it out, and let me know what happens. Visit my website at macarenaluzbianchi.com to see a video of this technique. Happy New Year! May you express your glorious potential filled with wonder, wellness and wisdom.