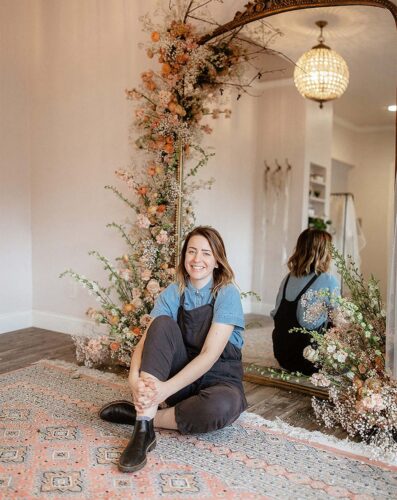 Melissa Pack
Anthera Floral
Normandy Park (Seattle), Wash.
Melissa Pack, our July " Best in Blooms" contest winner shares her floral journey and how she has turned tragedy into inspiration by following her heart with flowers.
How did you get started in the floral industry?
When I was in high school, at the age of 17, a friend got me a job in a local flower shop. But I saw it as more of a hobby, so I went to college and got a degree in international education development. My plan was to work in the nonprofit world doing communications marketing.
I worked for some local nonprofits in Seattle that do international development work. Then, I had a series of tragedies in my life. I lost my mom and dad, and then my stepfather became paralyzed from a freak accident. I went through a really hard time, and I decided I needed a change.
I had been doing flowers off and on for friends and friends of friends, and I developed a small network, but I really didn't plan on going into it floristry full time.
Then, one day, on the anniversary of my mother's passing, I walked by a flower shop, and I thought I should go in and see if they were hiring. I did, and they hired me. I worked part time for about six months, until I was laid off. I decided then that I should be doing this for myself; it just felt right.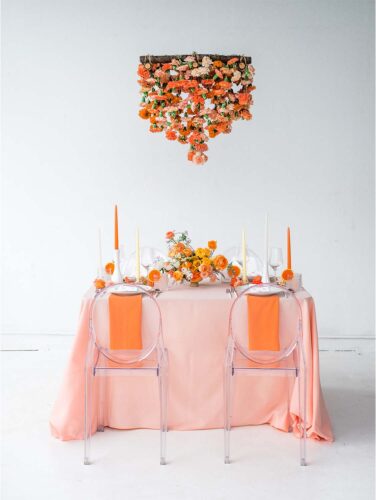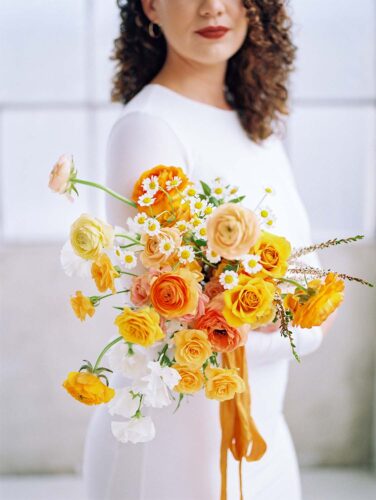 Did you start out working from your home, or did you rent studio space?
I started working in my garage, but I was also renting some studio space with some other female business owners in similar industries. Then, about a year ago, I renovated my carport to be a professional studio space.
What percentage of your business is retail versus event?
Ninety percent of the work I do is weddings, and about 10 percent is retail.
What are your plans for the future?
I'd like to do larger weddings and destination weddings, in particular. I also have dreams of doing a coffee-table book. I do some writing, so I'd love to pair my flowers with my writing. I've done a little bit of that on my blog, on my website, but I want to do more of that moving forward.
What advice do you have for florists just starting out?
In the beginning, I really struggled with comparing myself to other florists. That can make the work less fun. We all must learn how to just trust our creative instincts. Learning to trust your unique eye is really freeing.
What inspires you?
The tragedies in my life have inspired and motivated me. I channel the losses I've experienced into my work. It's been very healing for me.