"Welcome to Florists' Review's Wedding Edition of the American Floral Trends Forecast 2020-21."
In this installment, our team of expert floral designers and trends consultants showcase applications of this year's four new trends to wedding design.
On the following pages, you will see wedding interpretations for the "Metropolitan," "Promenade," "Exploration" and "Terratory" trend aesthetics. Because there are such vast and saturated multimedia platforms from which to source ideas and inspirations today, we curated these vignettes exclusively for professional floral designers, to be an integral tool and vision board for you to take your wedding designs and bridal consultations to the next level.
METROPOLITAN
"Ranunculus Tulipa Rosa Anemone Scabiosa Lathyrus Freesia Hydrangea"
Thanks to its Art Nouveau decorative style influences – dramatic curved lines, asymmetrical forms, intense colors and inspiration from natural elements such as flowers and insects – the lavish "Metropolitan" trend offers brides numerous floral possibilities for creating weddings and receptions centered on refined and sophisticated self-expression. Brides drawn to this aesthetic will appreciate the color play between cool hues contrasted with bright greens and coral, along with muted antique gold tones that work any time of year.
From attention-commanding wearable compositions to textural monochromatic bouquets and architectural cakes, this trend advances Art Nouveau inspirations to wedding florals that convey individuality with a worldly sense of style and big-city living.
Floral design by Tobey Nelson
Photo by Kim Nowell Photography
Jasmine Rae Cakes
Photo by Jasmine Rae de Lung
Floral design by Laura Dowling
Floral design by Tobey Nelson
Photo by Beauclair Photography
" Rosa, garden Rosa, hybrid tea Lilium Gerbera Zantedeschia"
As the lines between "something old and something new" blur, the "Promenade" trend gently ushers brides down an aisle of choices replete with soft ribbons, muted colors, timeless embellishments and elegant textures. With influences from Great Britain's Edwardian Era (soft colors and subtle, graceful design elements) and France's Beaux-Arts architecture (order, formality, grandiosity and elaborate ornamentation), this trend aesthetic repurposes florals and the romance of bygone bridal pageantry in a way that feels alive, fresh and modern again.
Golden honey hues, along with wedding palette favorites like blush, peach, sand and taupe, provide brides with a range of color choices that appeal to those who appreciate tradition and nostalgia with an overlay of present-day updates. This is seen in exquisite garden-rose-packed bouquets, romantic centerpieces and textured personal compositions. For couples who describe themselves as modernly classic, this trend can showcase their personalities in all aspects of their wedding flowers and décor.
Floral design by Tobey Nelson
Photo by Suzanne Rothmeyer
Floral design by Holly Heider Chapple
Floral design by Holly Heider Chapple
Jasmine Rae Cakes
Photo by Jasmine Rae de Lung
Floral design by
Rodrigo "Varito" Vasquez,
AIFD, FSMD
"Craspedia Phalaenopsis Dahlia Gomphrena Paeonia Equisetum"
Who says brides have to carry wedding bouquets? Or arrive in a limo instead of an orange convertible Volkswagen Beetle? Toss those traditions and other wedding customs aside for couples who want more vibrant and expressive ways to articulate their wedding stories. The "Exploration" trend marries an ultramodern color palette of tangerine, yellow and red with fuchsia and iced-blue into a broad range of floral and botanical options. Texture also plays a key role in adding vitality to boutonnières, bouquets and centerpieces.
This narrative is for brides and grooms with unconventional and adventurous sides, who want unexpected décor and features at their wedding ceremonies and related festivities. From destination weddings to themed "I dos" and everything in between, this trend is for those seeking true self-expression with fewer boundaries and much more personality.
Photo courtesy of Certified
American Grown Flowers
Floral design by Laura Dowling
Jasmine Rae Cakes
Photo by Jasmine Rae de Lung
Floral design by Jorge Uribe, AIFD, EMC
"Chamelaucium Rosa Zinnia Rosmarinus Cotinus Leucospermum"
Colorations as nature intended of red clay, deep maroon, navy blue and herbal greens connote the "Terratory" trend, derived from the harmony and elements found in nature. This aesthetic embraces the endless potential of earthly flowers and foliages combined with organic elements. Simply put, "Terratory" is a love letter to both nature and those who incorporate nature into their daily lifestyles.
Since this trend epitomizes one's connection with nature and organic living, couples are intrinsically drawn to outdoor weddings, garden-style bouquets and "just-picked" wearables find "Terratory" botanicals and hues to be obvious choices. Look at any composition in this trend, and you'll notice that its hallmark will be something organically beautiful – ideal for couples who prefer natural aesthetics over things more deliberate or unnatural.
Floral design by
Jorge Uribe, AIFD, EMC
Resendiz Brothers
Protea Growers
Jasmine Rae Cakes
Photo by Jasmine Rae de Lung
Floral design and photo by
John Regan, M.F.A., Ph.D.
Floral design by
Katharina Stuart, AIFD, CCF
Floral design by
Katharina Stuart, AIFD, CCF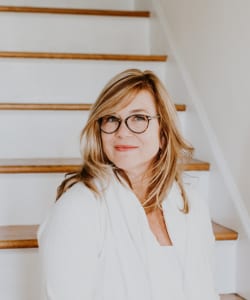 Holly Heider Chapple
Holly Heider Chapple Flowers
Lucketts, Va.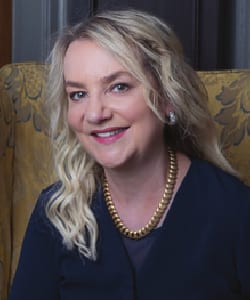 Laura Dowling
Alexandria, Va.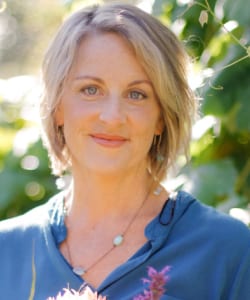 Tobey Nelson
Tobey Nelson Weddings + Events
Langley, Wash.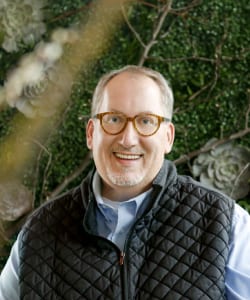 John Regan, M.F.A., Ph.D.
Twisted Stem Floral
Crystal Lake, Ill.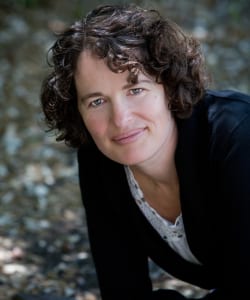 Katharina Stuart, AIFD, CCF
Katharina Stuart Floral
Art & Design
El Cerrito, Calif.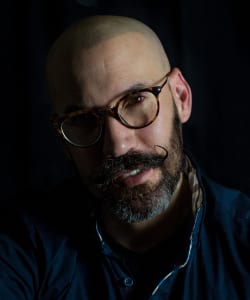 Jorge Uribe, AIFD, EMC
Urban Florist
Wolcott, Conn.
Rodrigo "Varito" Vasquez,
AIFD, FSMD
R. Varito Designs & Institute
West Palm Beach, Fla.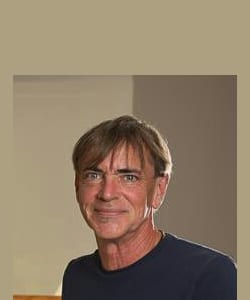 J. Keith White, AIFD
AANDK Productions
Houston, Texas
AMERICAN FLORAL TRENDS FORECAST SPONSORS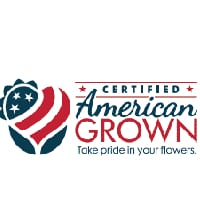 American Grown/
Certified American
Grown Flowers
americangrownfl owers.org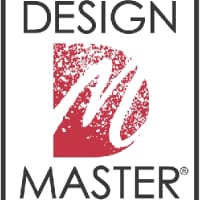 DESIGN MASTER
color tool, inc.
dmcolor.com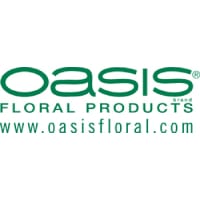 Smithers-Oasis
North America
oasisfl oralproducts.com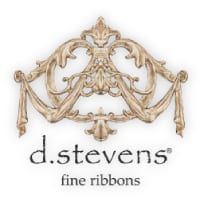 d.stevens llc
dstevensllc.com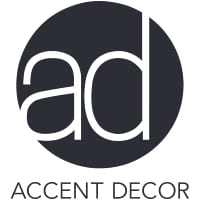 Accent Décor, Inc.
accentdecor.com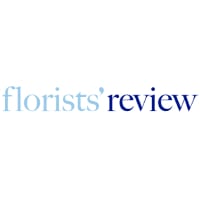 Florists' Review
floristsreview.com