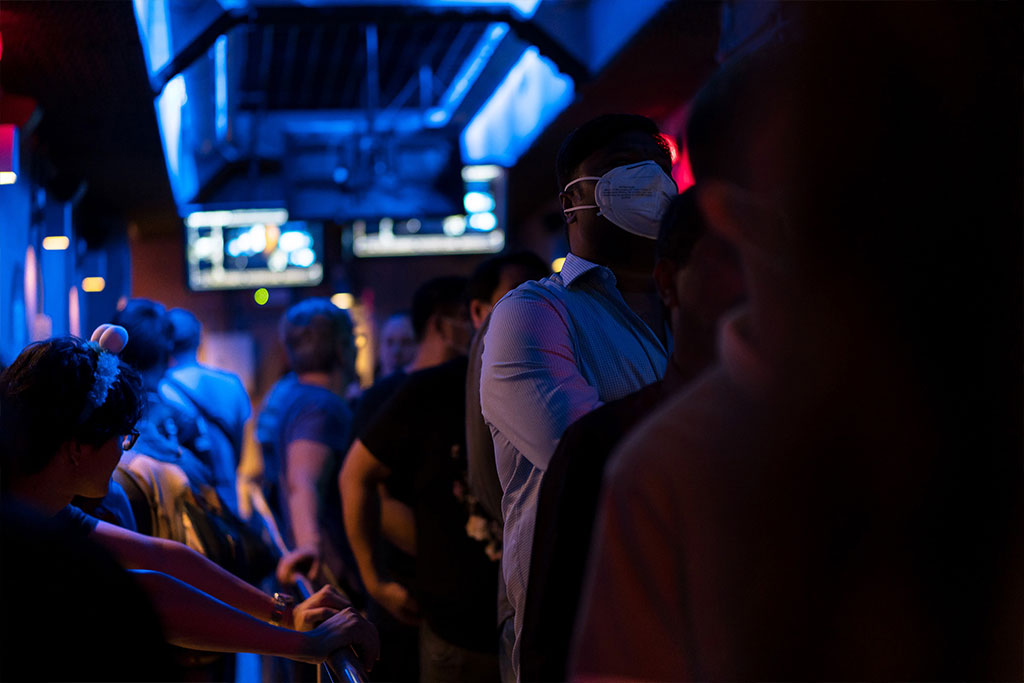 The covid-19 outbreak started in the city of Wuhan, China. The outbreak impact first hit the China floral industry as the outbreak was in its worst period during the Valentine's Day. A Chinese flower business owner in the southwest city of Kunming, home to Asia's largest flower market said he usually sells 1 million roses on Valentine's Day but this year, he has only sold 40,000 orders.
Since early of the year, more and more countries started reporting cases of the virus infections. On 11 March 2020, WHO declared the virus outbreak to be a global pandemic.
UK celebrates Mother's Day on 22 March this year. On the eve of Mother's Day, 21 March, UK Prime Minister in his speech has told people not to visit their mothers or bring them a bouquet of flowers especially if their mothers are old and vulnerable.
This news dealt a heavy blow to the florist industry. The florist industry is a highly seasonal industry. Florists depend heavily on the revenue from Valentine's Day and Mother's Day to sustain the business for the rest of the year. It is estimated that around two thirds of the gifts on Mother's Day in the US were flowers. The volume of orders on these special occasions are around 10 times to 30 times the normal day orders.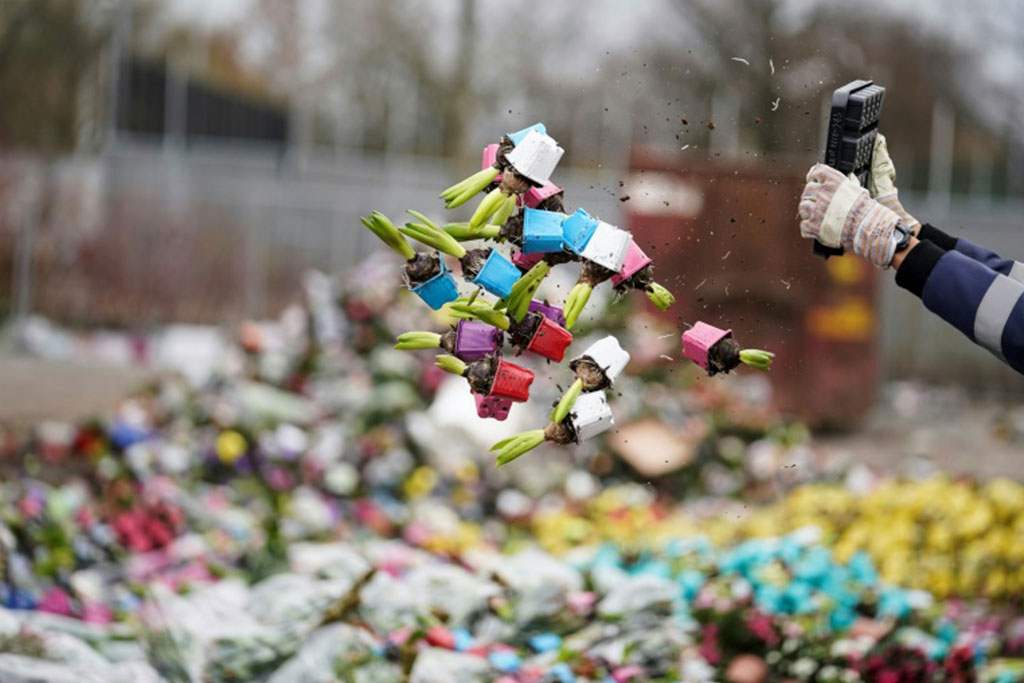 Millions of flowers were destroyed in the Royal FloraHolland flower market. Photo credit: bangkokpost.com
The largest flower market in the world, Royal FloraHolland had to destroy between 70 and 80 percent of the Netherlands' total annual production of flowers recently. With over a hundred years of history for the Dutch auction of flowers, this is the first time that they have to do this.
Elsewhere, flowers are also destroyed in the farm. Farmgirl Flowers had to destroyed $150,000 worth of flowers due to the announcement of lockdown by the state.
Is the Economy heading into Recession? What does this mean for the Florist Business?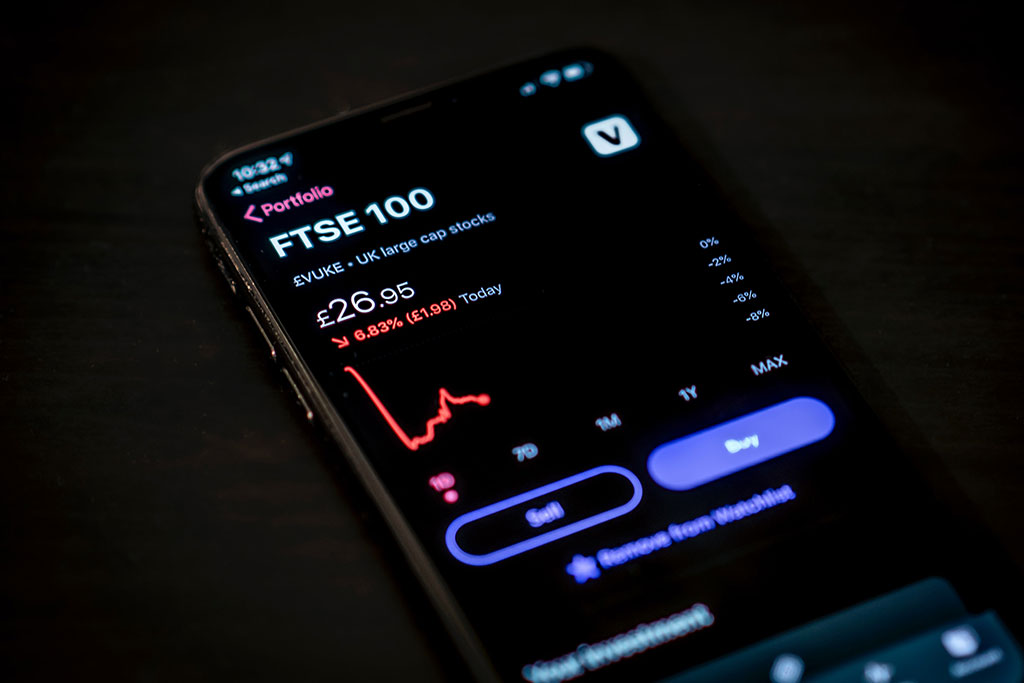 Are we heading in to a recession and what does this mean for the florist business? Recession means an economic slowdown, economist defines recession as a consecutive two quarters of decline in gross domestic products (GDP).
As at 25 March 2020, one third of the world is under a lockdown. This means that most of the economic activities and production in the world are put on hold. Countries have gone on unprecedented measures to curb this pandemic, with the US providing USD 2 trillion economic stimulus package to boost the economy.
The pandemic not only have an economic impact, but also a psychological impact, much like The Great Depression that took place in the late 1920s. People are anxious, depressed and worried about their income, health and the future.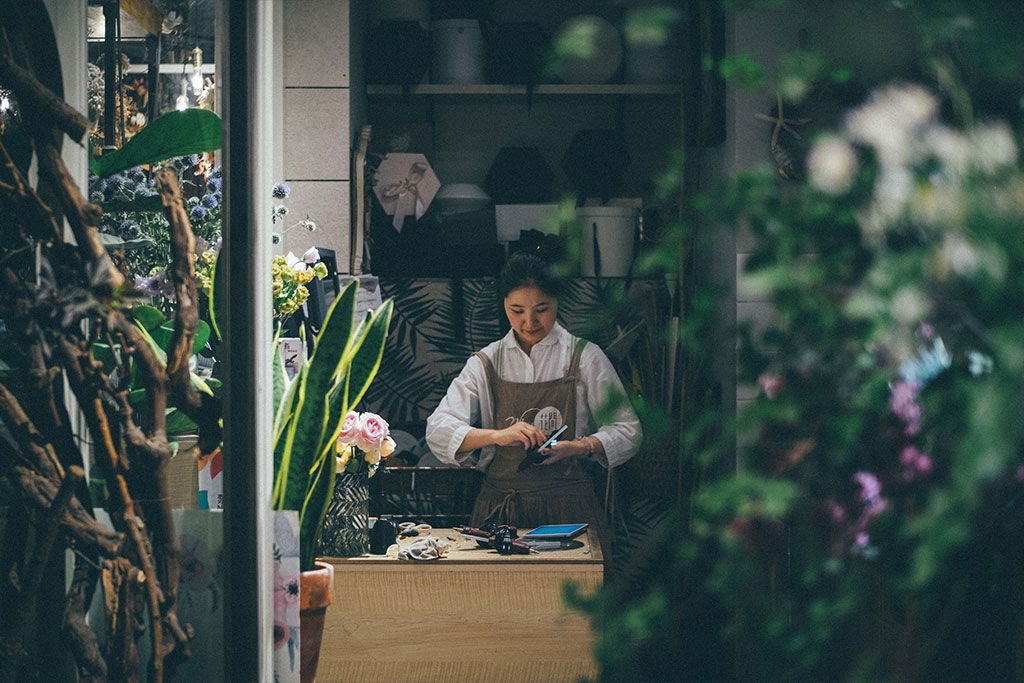 The florist business will no doubt take a hard hit from this episode. During the lockdown phase of the outbreak, flowers will not make it to the list of items to stockpile while people prepare for the lockdown. Consumers will be more concerned on stocking up on food and essential supplies. Once the lockdown is over, consumers will be more prudent in their spending and spend mostly on necessities. Flowers are considered as luxury goods and non-essential, consumers will ought to spend less on these items.
Many of the florist companies are small and medium enterprises, some of them are family-owned or home-based. These companies are the most vulnerable and face high risk of going out of business from a prolonged slowdown in the business.
What Can We Do as a Florist Business Owner?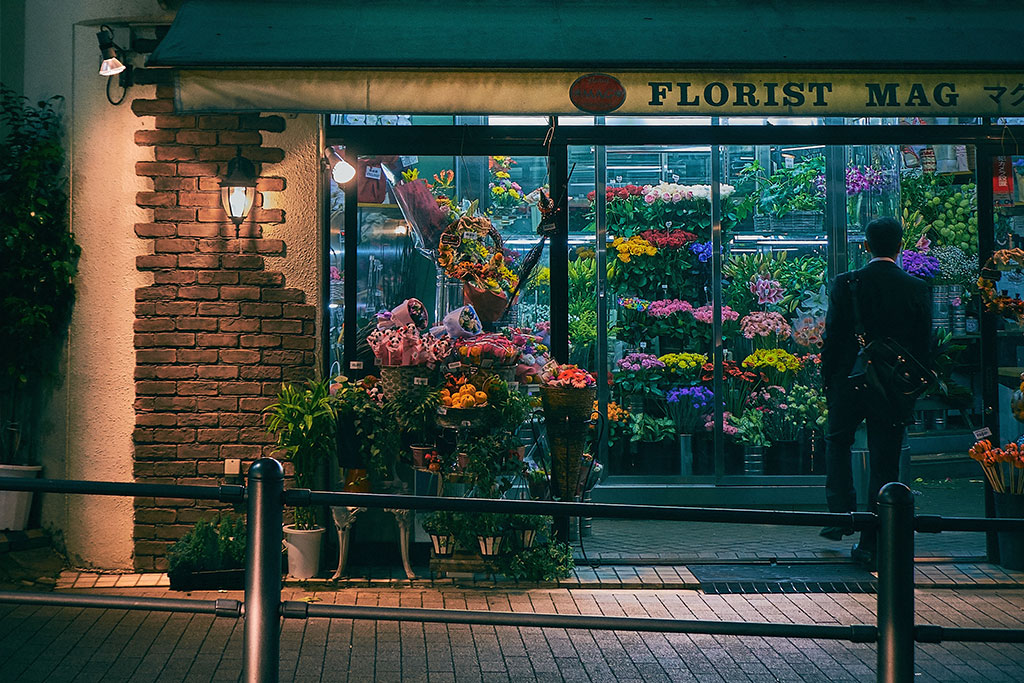 As the virus infections are still on an uptrend globally and a vaccine has yet to be discovered, it is still uncertain when the pandemic will end. Once the lockdown is over, we can expect a slowdown in business of up to 50% reduction of normal day volumes, this could last anywhere between 3 months to 2 years depending on when the virus infection peaks and flatten.
There is no one size fits all solution for florist business owners. Within the florist industry, there are different types of floral shops and services, for example, retail store, online store, flower gift store, wedding and event decoration services. The different sizes of the companies also call for different solutions to cushion the impact of the virus outbreak.
Here are some tips we think could be useful for florist business owners, especially if you are a small and medium enterprise business. If you are currently under a lockdown and your business have to stop operating, keep calm, plan and restructure your business plans.
1. Revisit the budget and financial plans of the year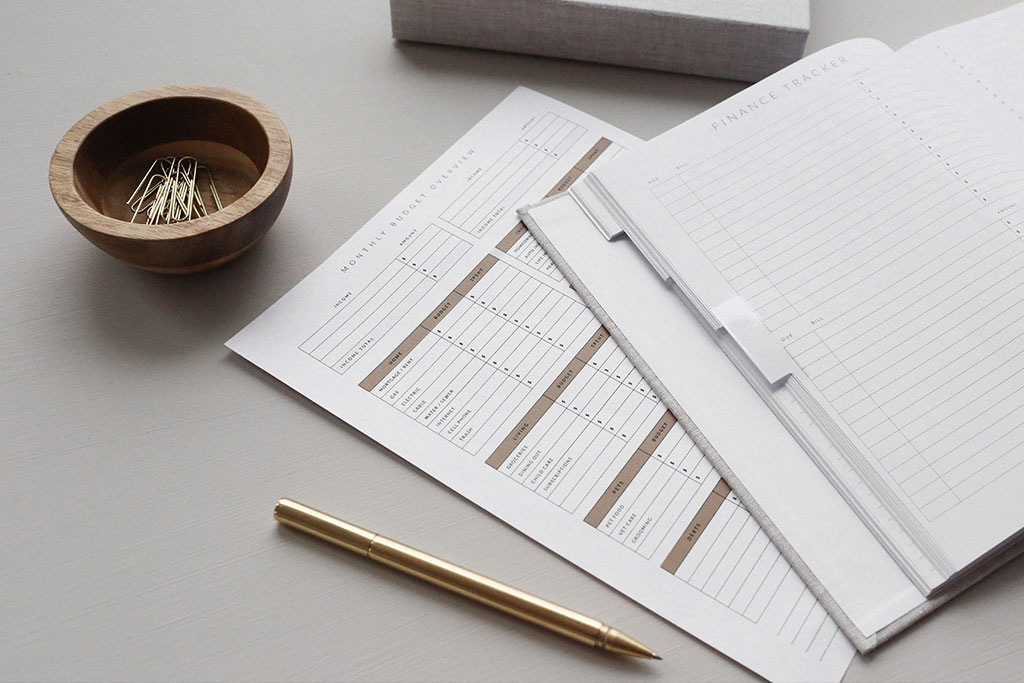 If you have drafted a financial plan and budget for the year, that's great, it is always good to plan ahead. However, due to the virus outbreak, the financial plan you drafted early of the year will most likely be no longer relevant or useful.
You may want to revise your estimated revenue figures. It may also be useful to stress test your company's financial health. For example, let say if the outbreak lasts until Mother's Day in May, how will this affect the revenue? Take a look at the projected spending of the year, can these spending be cut? Do you have enough cash buffer to sustain operating expenses for a prolong period of up to a year? In the event that cash is not enough, what are the available channels to look for liquidity?
These are some of the questions to ponder on when revisiting and planning for the financials of the company for the year.
2. Halt or delay any hiring or expansion plans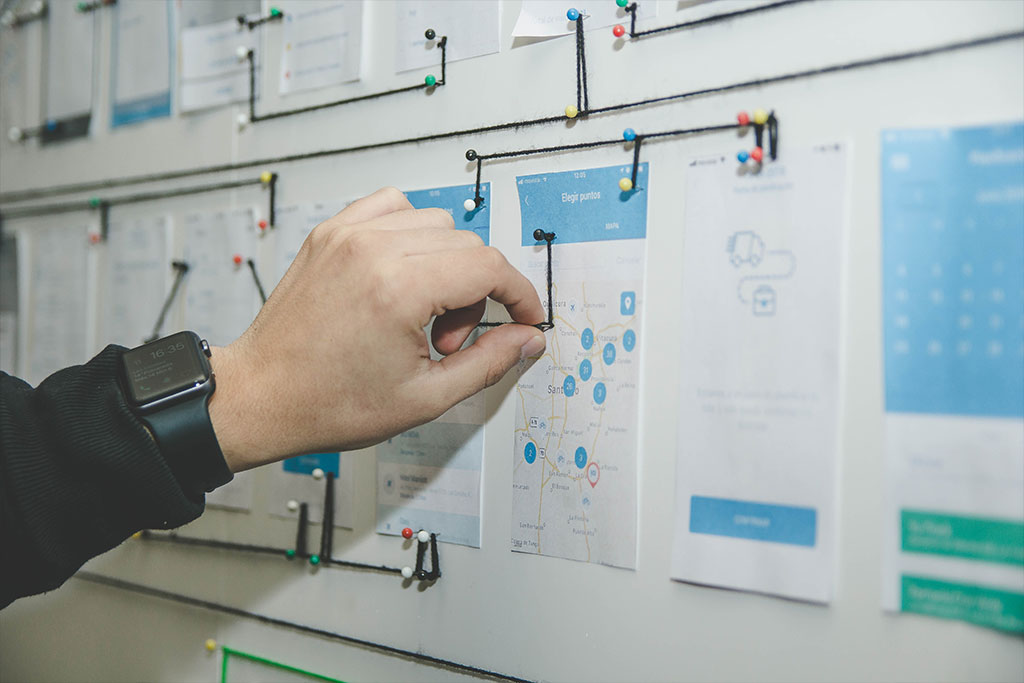 If you have any plans for hiring and expansion, it may be a good idea to stop or postpone it. At this time, it is better to hold and save more cash to prepare for the rainy days ahead.
Any expansion or hiring plans can wait until there is more clarity on when the virus outbreak will end and when the situation will turn better. Right now, the events are unfolding at a fast and unpredictable pace, so it will be wise to hold any important decisions until when things turn better.
3. Take a deeper look in to the cost of the company and revisit the product prices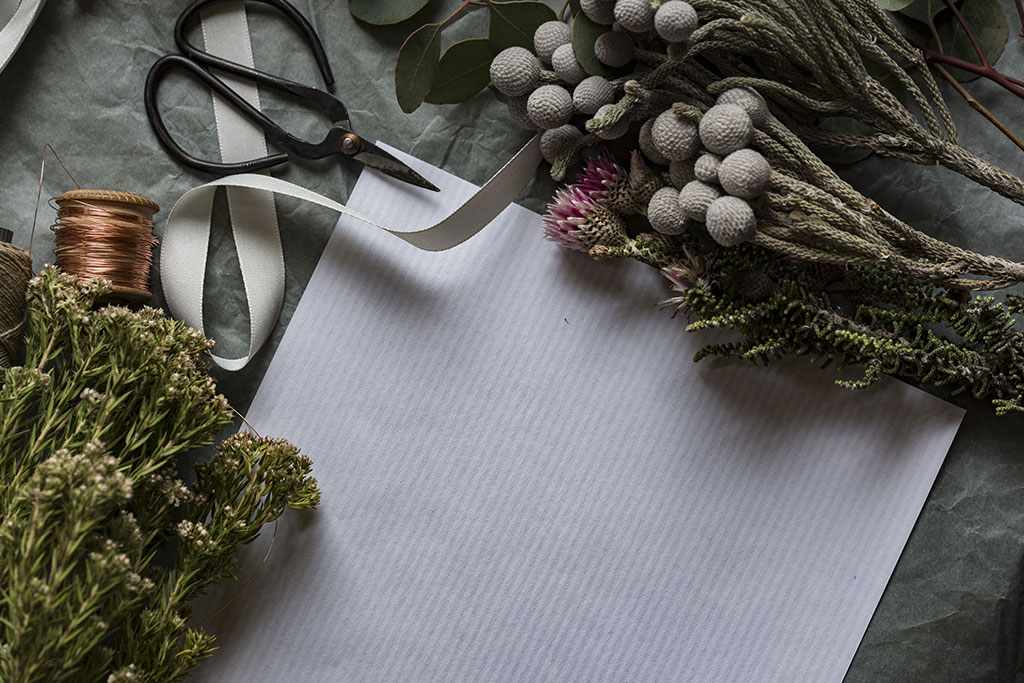 Take a look at each line item in the financial statement of the company. This includes the revenue channels, flowers and packaging costs, utility and rental cost, salary cost, marketing cost and more. Can any of the cost be reduced?
You may also consider revisiting the pricing of the products. As the appetite for spending on flowers dampen, can a reduced price in products attract more customers to purchase your products?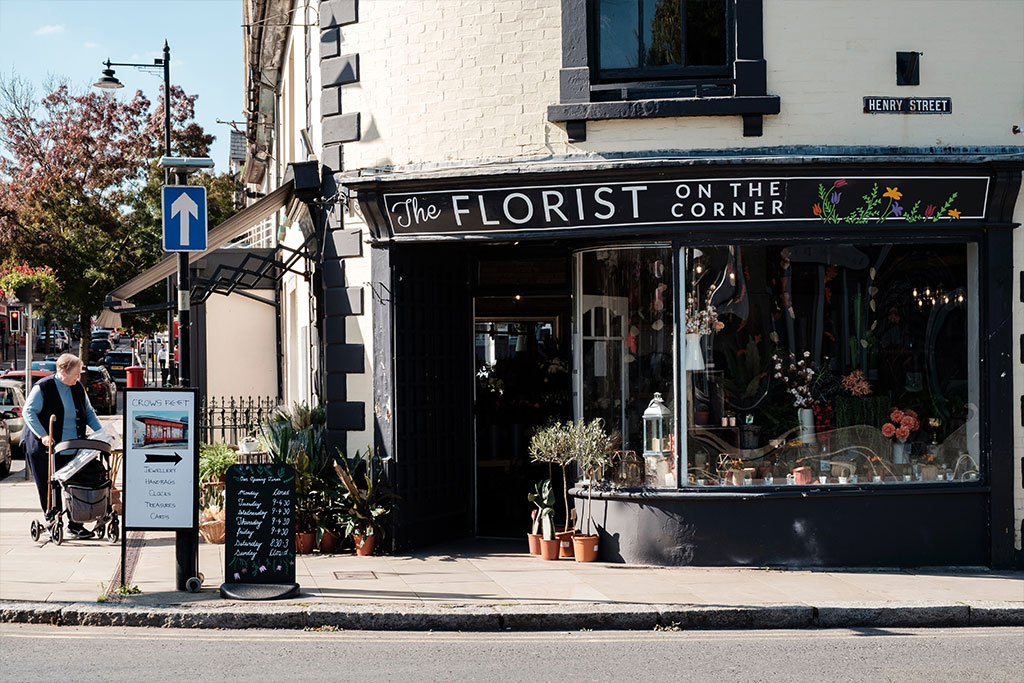 If you are a brick and mortar retail shop, it may be a good time to go online. You can either sell using your own website, sell through a third party platform or through social media such as Facebook and Instagram. It is free to create an account on Facebook and Instagram and you get to promote your products for free through the organic reach of your posts. Going online also expand your customer base and it's relatively cheap to start and build an online presence.
5. Innovate your business – products and services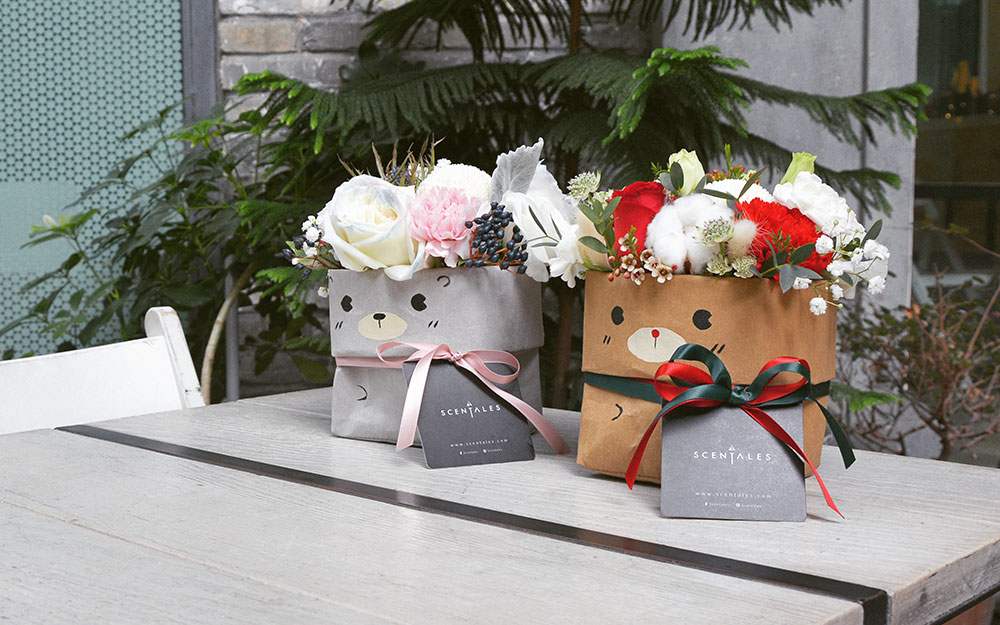 Take a look at your current product offering and what are other competitors doing. Can you offer and innovate your product and service offering? For example, if you are a floral gifting shop, you can consider providing wedding and event decoration services. Weddings are held all year long and it can potentially provide you with an extra income source. You could also consider offering other gift products in your shop as well.
6. Tighten the control on operations – minimize wastage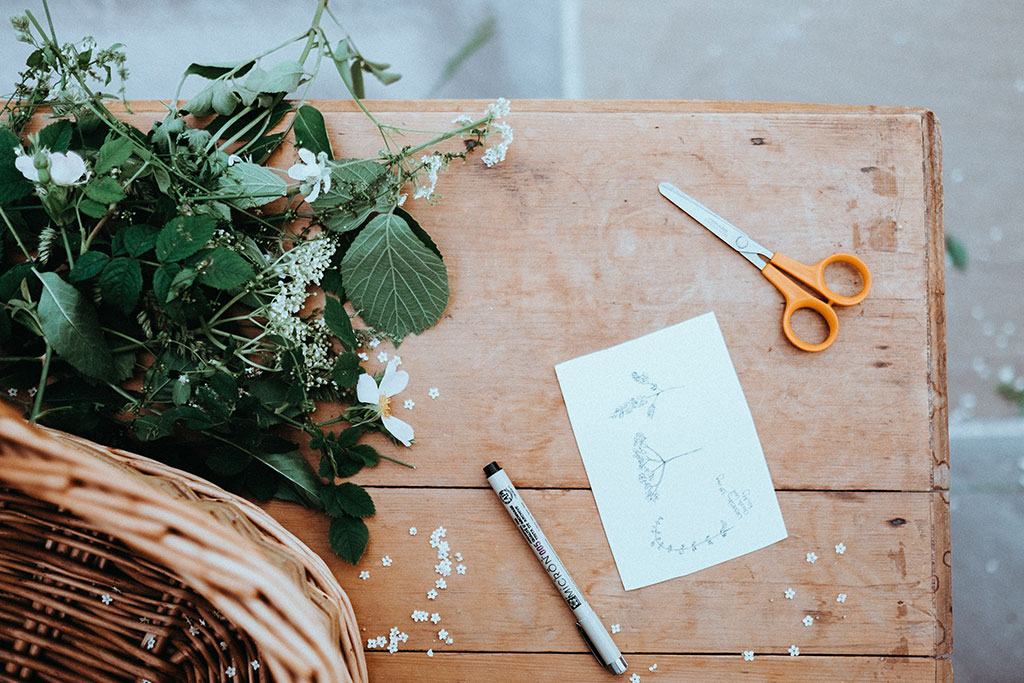 Every cent counts at this moment. It is wise to revisit every step of the operations in the business. Each of these steps are worth examining:
Procurement of flowers and materials
Delivery of the flowers and materials
Flower care and storage of the flowers and materials
Organizing the flowers and materials
Preparation of the flower bouquet and event decoration
Are each of these steps optimized in terms of time and cost? Do you have a systematic way of tracking the inventory and the operations processes?
For example, maintaining a simple excel spreadsheet can help to keep track of the inventory and work progress. It can save time and provide a systematic way of organizing tasks.
7. Use your social media – engage with your audience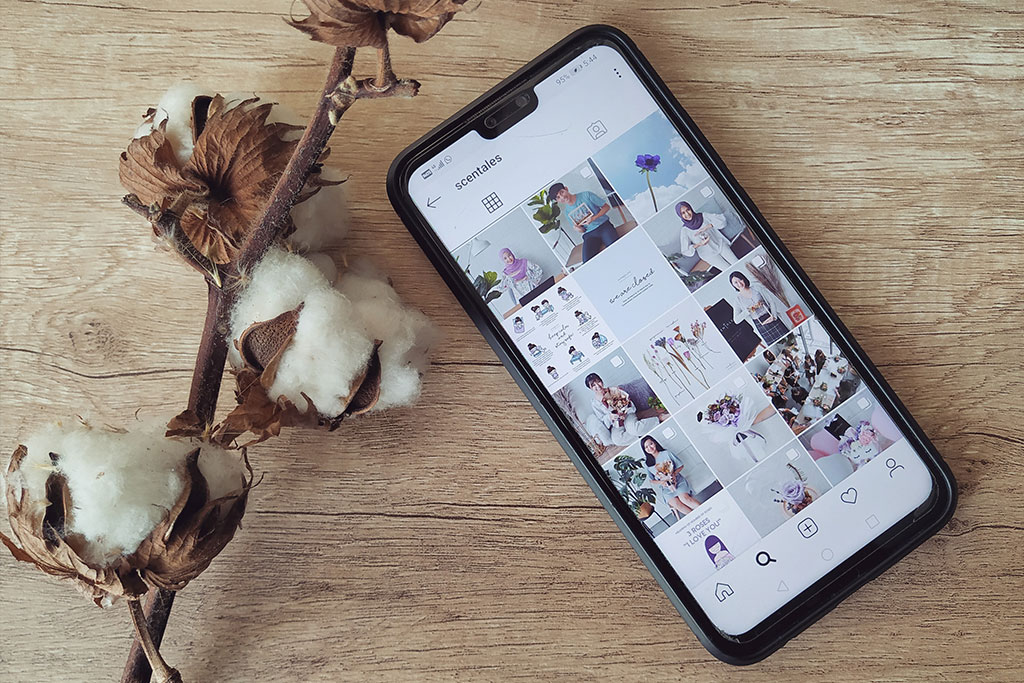 More than ever, it is important to maintain your presence and engage with your audience. If you have a social media account, use it to talk to your audience. Tell them about the latest updates of your company, your latest product offerings or just simple sharing of any interesting stories you have.
If you are a florist business owner, let's hold out and fight together to make it through this tough time. Let us know in the comments if you have any thoughts and tips on what florists can do during this period.
Written by: Kyle Tan
(Kyle is the co-founder and the business advisor for Scentales. He is a CFA Charterholder.)