February 6, 2020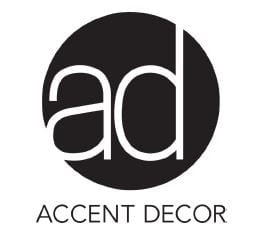 Details Flowers Software and Accent Decor have announced an exciting partnership allowing florists to
design events choosing from Accent Decor's large inventory of beautiful design-focused products.
Content provided by Accent Decor and curated by Details Flowers Software will be available directly
within each user account for use in any event design.
"As an event designer, for years I dreamed of a total solution that would bring together all of the integral
pieces of my events in one space. With this new partnership, that dream is now a reality. We are excited
to help our current and future customers save time and produce beautiful events with greater ease by
having direct access to Accent Decor's featured line of products. The availability of these products on the
Details platform puts new inspiration right at the fingertips of our clients. Incorporating top-of-the-line
floral products directly into event designs is now easier than ever; it's pure magic for a floral designer!"
says Corrine Heck, Founder & CEO of Details Flowers Software.
"We are thrilled to partner with Details, a company we consider as a leader in the floral-tech space," says
Sarah Bagle, Accent Decor's Creative Director, "Partnering with like-minded companies, whose mission
and values are aligned with ours is mission-critical. Their streamlined solution allows business owners to
manage their day-to-day with ease. With the infusion of our products, we aim to inspire both their
customers and new professionals alike."
The benefits of this new partnership include:
• Users can now design events using any of Accent Decor's thoughtfully designed vessels, including
sending orders directly to Accent Decor through the platform.
• Details Flowers Software is able to provide analytical data to forecast industry trends, helping not
only their clients but the industry at large.
• Florists using Details Flowers Software have unique and high-quality design options for their
events.
From vases to votives, Accent Decor has scoured the globe for a variety of cutting-edge designs, and the
Details Flowers Software team is proud to add their gorgeous library of products into the Details platform.
This new partnership will allow users to plan and design their events and place orders directly to Accent
Decor through Details. As an added benefit, Accent Decor will be able to track orders that come through
Details, helping to provide insight into popular design trends for the floral and event design industries.
This new partnership between Details and Accent Decor will allow clients to save time and create
beautiful events with ease.
DETAILS FLOWERS SOFTWARE: Founded and developed by Corrine Heck in 2015, a florist who created
hundreds of events during her 20-year career in event florals, Details Flowers Software
(www.detailsflowers.com) is a platform specifically designed by florists to help florists and designers book
more events, earn more money, and design with ease. This all-in-one platform is helping the world's best
designers grow their bottom line through professional proposals and confident pricing. Not only can
artists easily create stunning proposals to send to their clients, but they can use features like e-signature,
recipe portfolios, stem-counting, automatic order generation, invoicing, as well as the ability to share
client's visions through the use of gorgeous visuals. Follow Details on Instagram:
www.instagram.com/detailsflowers.
ACCENT DECOR: Accent Decor is a wholesale distributer of design-focused vessels for the floral, event
planning, and home décor industries. A family-owned and operated company since 1997, Accent Decor seeks
to inspire through unique product offerings, and passion for bringing beauty into the world at a price
accessible to all. Recognizing the importance of nurturing the global community, Accent Decor believes in
making a difference in the world. Accent Decor seeks to reinvigorate the floral industry and inspire florists to
be recognized as the artists they are. Accent Decor also believes in generously giving back to the community
that has supported the growth of our company, while also working to ensure all the artisans and
manufacturers that we partner with are treated with the respect and care they deserve. Accent Decor places
high value on honesty, commitment, generosity and integrity. Discover and shop Accent Decor:
https://www.accentdecor.com/.
###
Accent Decor
770.346.0707
pressinquiry@accentdecor.com // allisong@accentdecor.com
Details Flowers Software
386.255.9594
corrine@detailsflowers.com