By Nita Robertson, AIFD, CFD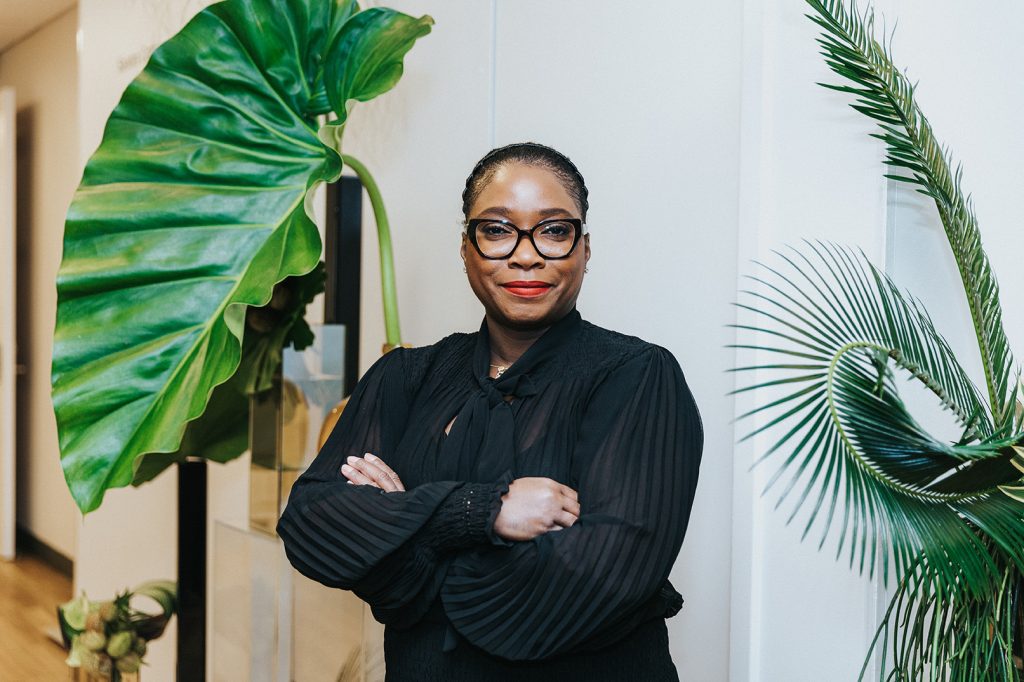 Marie Danielle Vil-Young
À Votre Service Events
New York, N.Y., and Paramus and Milltown, N.J.
avsevent.com, avsflowers.com
Instagram: @avsevents, @avsflowers
Facebook: @avsevent
The winner of FR's May 2022 "Best in Blooms" design contest, Marie Danielle Vil-Young is an "accidental" yet fabulous floral designer and event planner, with an enthusiastic passion for the flower and wedding industries. Interestingly, prior to founding her flower and event planning business, À Votre Service Events, in 2008, Vil-Young worked as a research scientist cloning DNA and doing protein engineering (she holds a Master of Science degrees in Pharmaceutical Sciences and Biochemistry); however, her true passion lies in planning, coordinating and designing high-end weddings and events. Vil-Young's scientific background has complemented all aspects of her event work: She approaches event planning through a scientific lens, be it managing precisely when flowers will open or running numbers like the square-footage-per-guest count.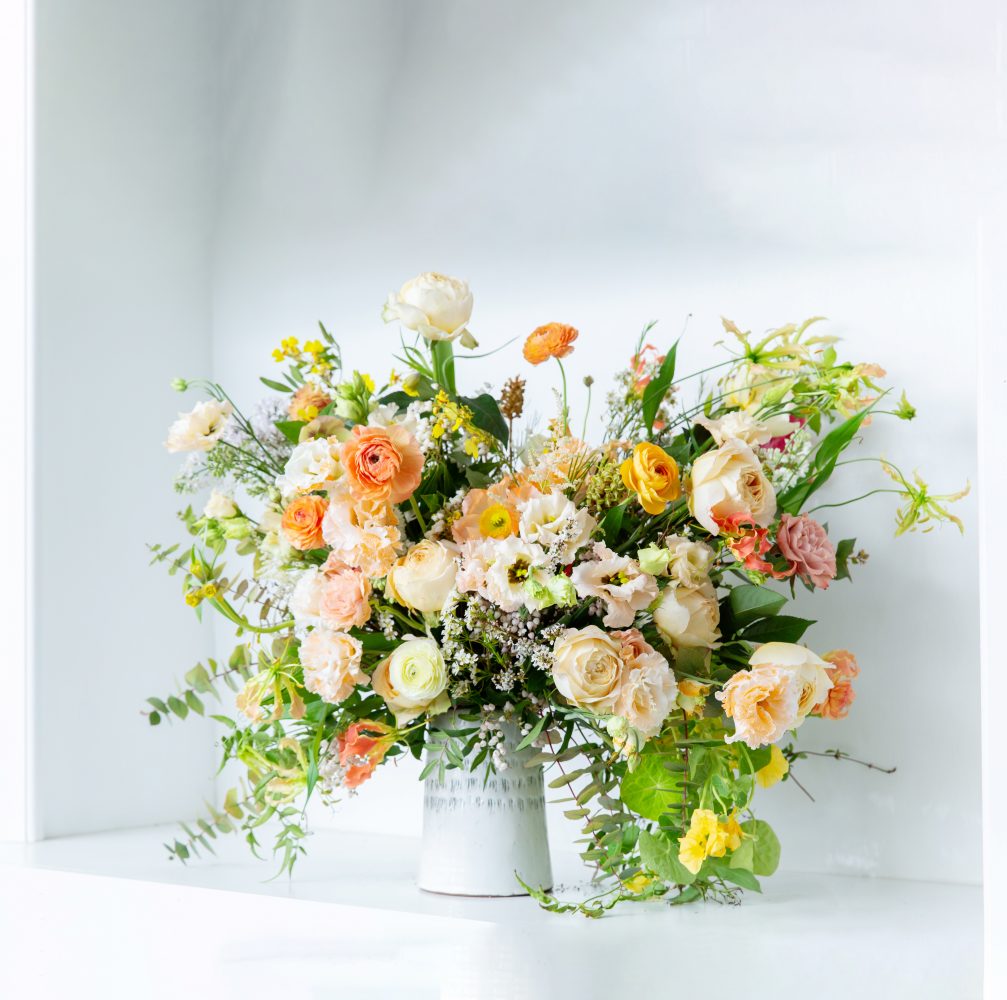 She has been named one of the top wedding planners in the world by Harper's Bazaar and has been featured and quoted in countless newspapers and magazines. In 2021, she appeared on Clipped, a six-episode reality competition show that aired on HGTV and Discovery+ and featured seven designers creating larger-than-life, topiary-like living sculptures of meticulously trimmed shrubbery, plants and flowers. Martha Stewart was the head judge.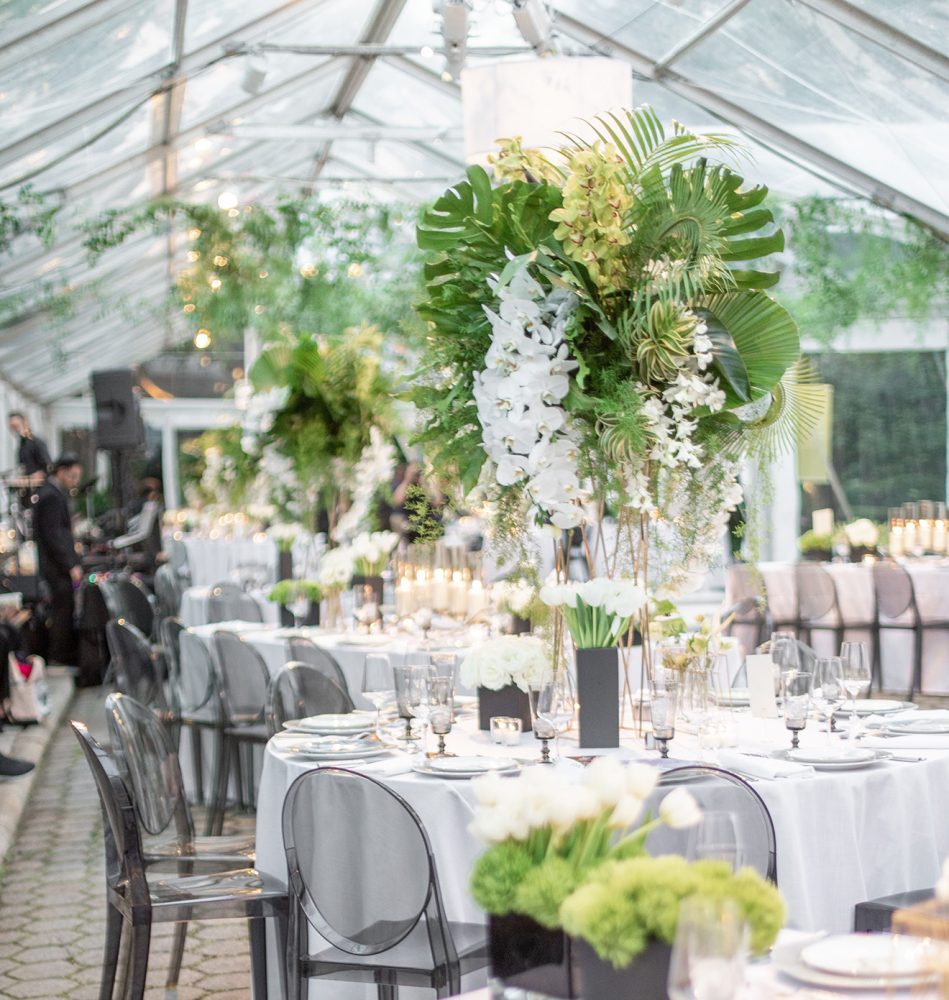 FR: Tell us a bit about your former career and how you got started in flowers.
MDVY: I began my professional career as a scientist doing research on the Human Genome Project, an international research project. Once that was completed, I worked for private bio-pharmaceutical company, developing antibodies against various types of cancers.
In 2008, I got married, and while planning my wedding, I discovered the wedding industry. I loved it so much that I started my wedding and event planning business immediately upon returning from a monthlong honeymoon to the wonderous islands of Hawaii. It wasn't until 2013 that I accidentally discovered my floral design talent—a "gift" I didn't know I possessed. My passion for flowers and plants feels like second nature. I have traveled to flower farms in various parts of the world to better develop my knowledge in flowers. And while my background as a scientist doesn't appear to have much to do with the wedding/event industry, I have leveraged aspects of it to help me better operate in that space and as a floral designer.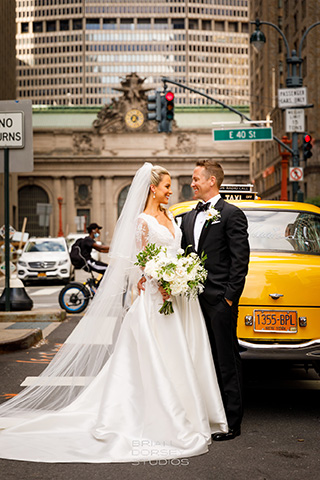 FR: Are you open to retail or strictly an event florist?
MDVY: I started my floral journey focusing on events only, but during the COVID pandemic, I had to pivot to survive—and AVS Flowers was born, which added a retail store and ecommerce to my portfolio. I initially tested a retail pop-up flower and plant shop at The Mall at Short Hills in Millburn, N.J., for a few months in 2021. It did so well that when my term ended there, I opened a larger version of the store at the Westfield Garden State Plaza mall in Paramus. We also ship flower arrangements, plants, and home and office accessories nationwide, and I would like to expand that with more textiles, decorative items and artworks for the home that I would curate from other countries and cultures. Honestly, though, I do not like retail at all, and I believe that I will eventually return to doing events only. Flower bouquet subscriptions will be the closest I get to retail.
In addition to that, my business has provided me with opportunities to travel extensively and to continue my education by going to conferences, flower farms, etc. The latter enabled me to start a flower export business in the Caribbean region a few years ago, delivering flowers to floral designers.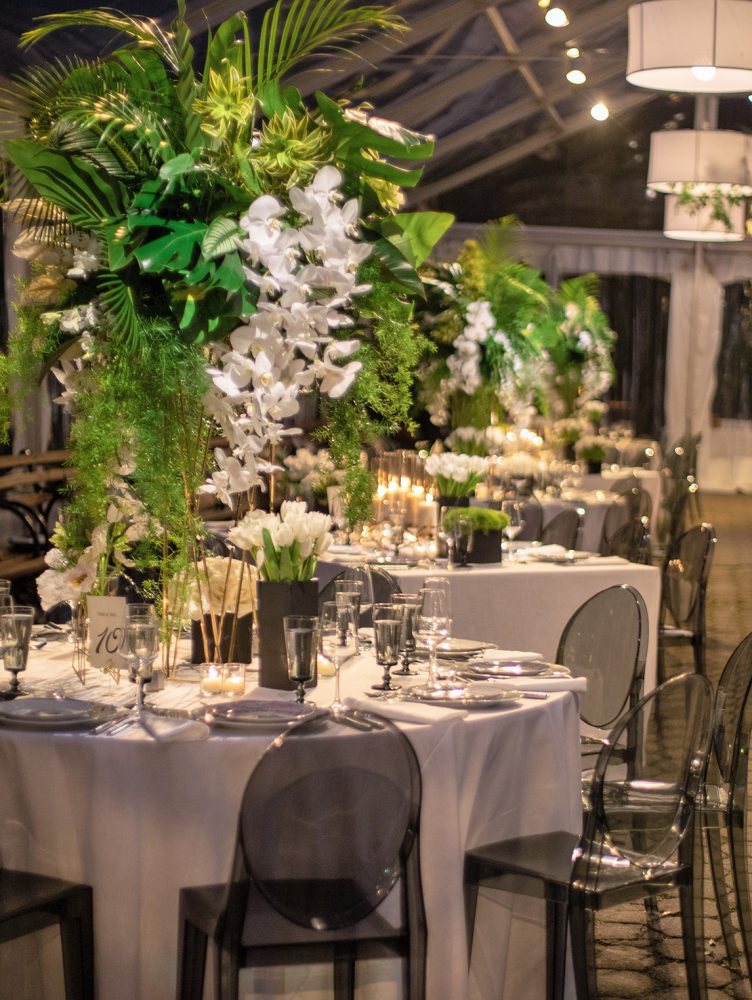 FR: What else do you hope to do in the flower industry?
MDVY: My goal at this time is to focus on teaching and mentoring. I love business and entrepreneurship. I love plants, flowers, floral design and the wedding-and-event industry. Recently, I became a member of the board of trustees of the French American School of Princeton, a private elementary and middle school in Princeton, N.J. The school provides bilingual, multicultural education from preschool (age 3) through eighth grade,and being a trustee provides me with an opportunity to share my expertise in business, leadership and governance. I am currently developing a calendar of workshops that will focus on those three areas, some of which I hope we can offer in a retreat format, combining relaxation (wellness) and business. I also need to start creating again, and I have plans for publishing a book soon.
FR: What types of things inspire you?
MDVY: I am inspired by so many things around me, but primarily beauty and nature. I recently listened to a TED Talk, during which the instructor spoke about being a "multipotentialite"—a person with many interests and creative pursuits. I couldn't identify more with that description. I find that I am good at a lot of things, which, I believe, is due to my science training. Science is the foundation for all things, and I find myself being curious about and inspired by just about everything.
FR: How do define your floral design style?
MDVY: One-hundred-percent gardeny, organic, whimsical and a bit wild, as if to mimic nature. I love large, lush and abundant arrangements, full of blooms, greenery and vines, designed in classic weathered urns. I am an absolute maximalist when it comes to flowers. I have always loved peonies and garden roses, and I also love a good flowering vine—Clematis, Stephanotis, sweet peas and so many more.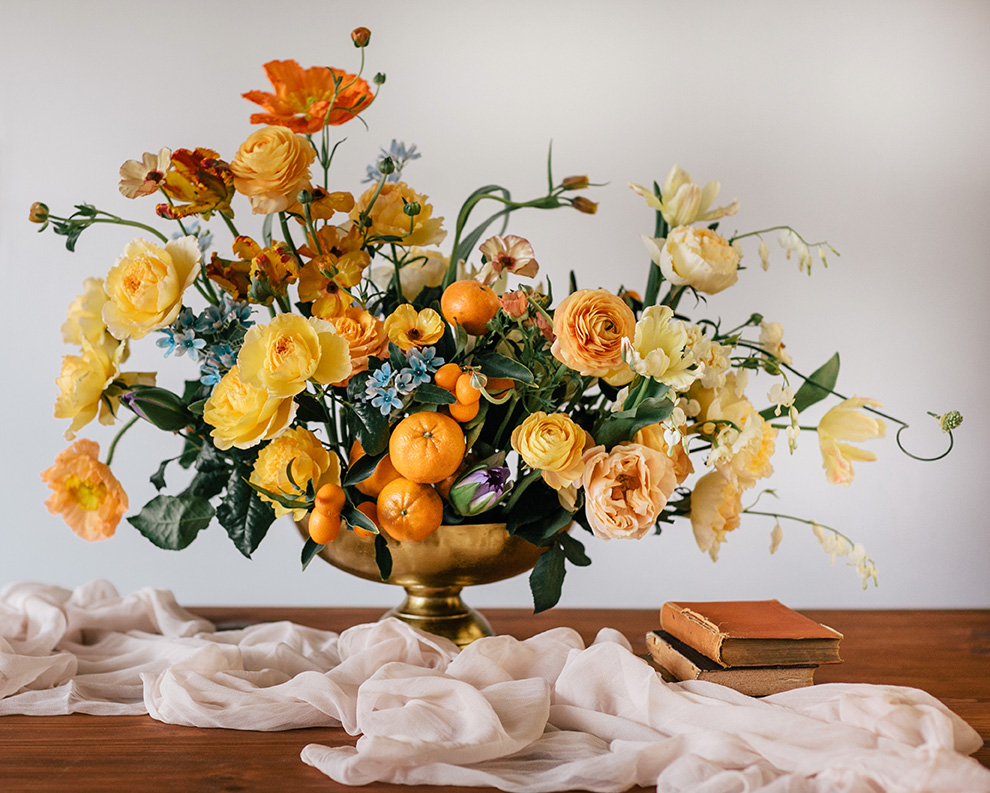 FR: What advice would you offer to floral designers just starting in the industry?
MDVY: You can do it yourself, but seek knowledge to better understand the industry. Also, charge appropriately for your work, time, expertise and creativity; know your worth, and avoid devaluing yourself and your talent.
FR: Of your many accomplishments, which are you most proud?
MDVY: Still being in business still after 14 years! I have received many accolades over the years, but some key highlights include having one of my floral designs appear on the cover of Florists' Review, a magazine I have idolized since I started to discover my talent with flowers; being named one of the top wedding planners in the world by Harper's Bazaar; my many features in New York magazine; and becoming a member of the board of trustees of the French American School of Princeton.