Susan McLeary
(a.k.a. Passionflower Sue)
susanmcleary.com
passionflowersue.com
@passionflowersue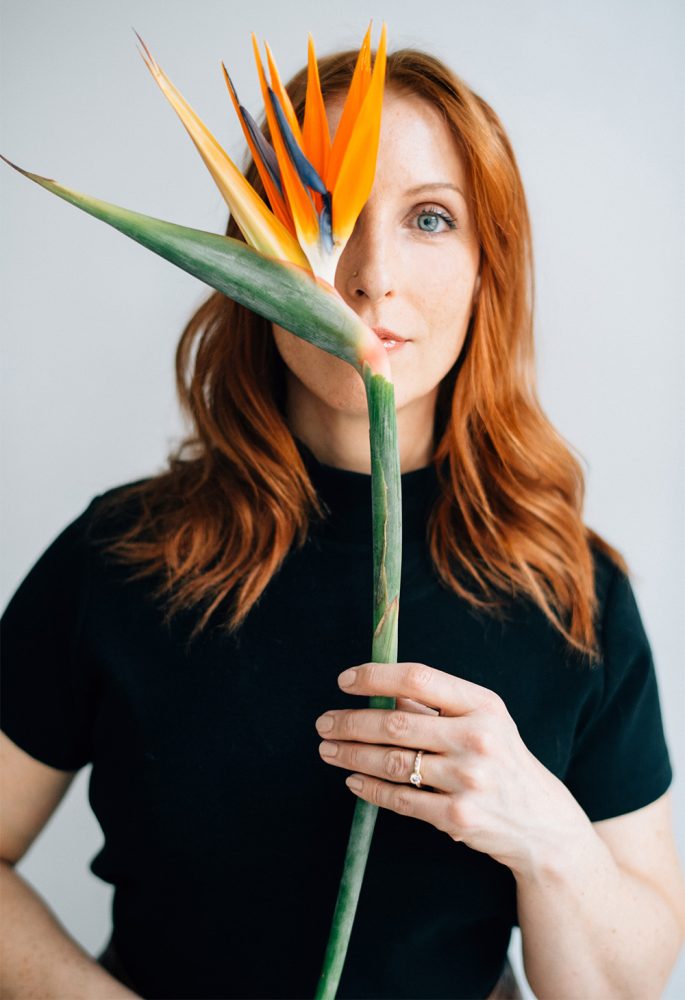 Floral design educators have a special role in the industry nurturing new florists and helping experienced designers grow and become better. Not every floral designer is cut out to be a teacher, though; it takes a special personality to be able to communicate and teach floristry. One of the brightest such people in our industry today is Sue McLeary, a.k.a. "Passionflower Sue."
McLeary is not only a renowned educator but also an award-winning floral designer and author, known for her unique, boundary-pushing floral art. She is the founder and creative director of her eponymous floral design company in Ann Arbor, Mich., through which she offers online and in-person instruction for beginning and professional floral designers, as well as destination workshops around the world.
In February of this year, McLeary's second book—Flowers for All: Modern Floral Arrangements for Beauty, Joy, and Mindfulness Every Day—was released. The book stems from the author's belief that flowers should be enjoyed by everyone every day. She does away with fussy ingredient lists and impossible-to-find botanicals, instead revealing secrets for making striking, joyful flower arrangements using just a few materials. Her first book, The Art of Wearable Flowers: Floral Rings, Bracelets, Earrings, Necklaces, and More, published in March 2020, offers step-by-step instructions for creating 40 fresh flower wearables, including jewelry and headpieces.
FR: How did you get started in flowers?
SM: After spending my young adult life searching for the right career, I found myself back in my hometown of Ann Arbor, Mich., finishing a bachelor's degree and making jewelry. I was in my late 20s, and many of my friends and acquaintances were getting married. Word of my jewelry-making hobby got out, and I started receiving requests to create jewelry pieces for those weddings. One friend asked me to make jewelry for her and her bridesmaids, and, as we talked, she confided that she hadn't yet hired a florist. Her wedding was just a few months away, and it was clear she was concerned about this missing detail. I can still recall her exact words as she grasped my arm and asked me if I would be her florist: "You're creative, you can probably do this!" I agreed to design the flowers for her wedding, thinking it would be an interesting challenge. It wasn't until I held her flowers in my hands that I recognized a transformation was occurring inside me. In that moment, it became clear to me that this was what I was supposed to do with my life. Floristry was the perfect creative outlet for me.
I then got a job at a retail shop for three years before breaking off on my own. As my passion grew, I submerged myself into all things floral design. I earned certifications from the Michigan Floral Association [now the Great Lakes Floral Association] and the American Institute of Floral Designers (AIFD), and I studied with numerous internationally recognized instructors. I spent the next several years honing my craft, building a floral studio business, collaborating with artists around the world and teaching others how to relish every moment with the fine art of floral design.
FR: What inspired you to start teaching?
SM: There came a point when I realized that my favorite thing to do is identify "pain points" that we have in our profession, test ideas to solve them and then report my findings. I found myself spending a lot of time answering questions in forums and helping other designers with design issues, which, naturally, led to teaching. I also reached out to an important mentor of mine, Holly Chapple, and told her about my desire to share in this way. She helped me a great deal; I like to say that I "borrowed confidence" from her. Stepping out in front of people and offering your approach is intimidating, but it was helpful to have her cheering me on.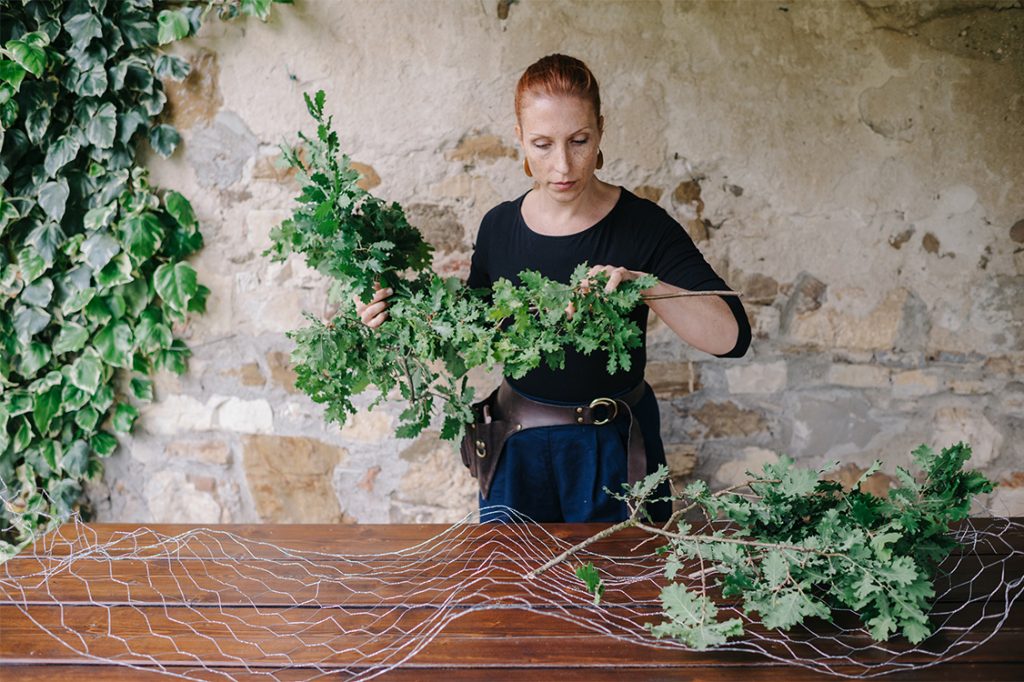 FR: Why do you enjoy teaching and mentoring others?
SM: When I found and fell in love with floral design, I sensed that the culture of floristry—in this country, at least—was ripe for a renaissance. Florists were largely seen as service providers who reacted to specific requests from their clients rather than as artists with unique points of view. That has changed quite a bit, but I am still drawn to encouraging florists to explore their creativity, make the work that they want to see in the world and draw in a client base that wants what they create. I feel that my role is to offer ideas that encourage creative exploration and enable florists to make innovative, relevant work that is also environmentally responsible. It's my hope that this approach helps to elevate the profession and push floristry further forward.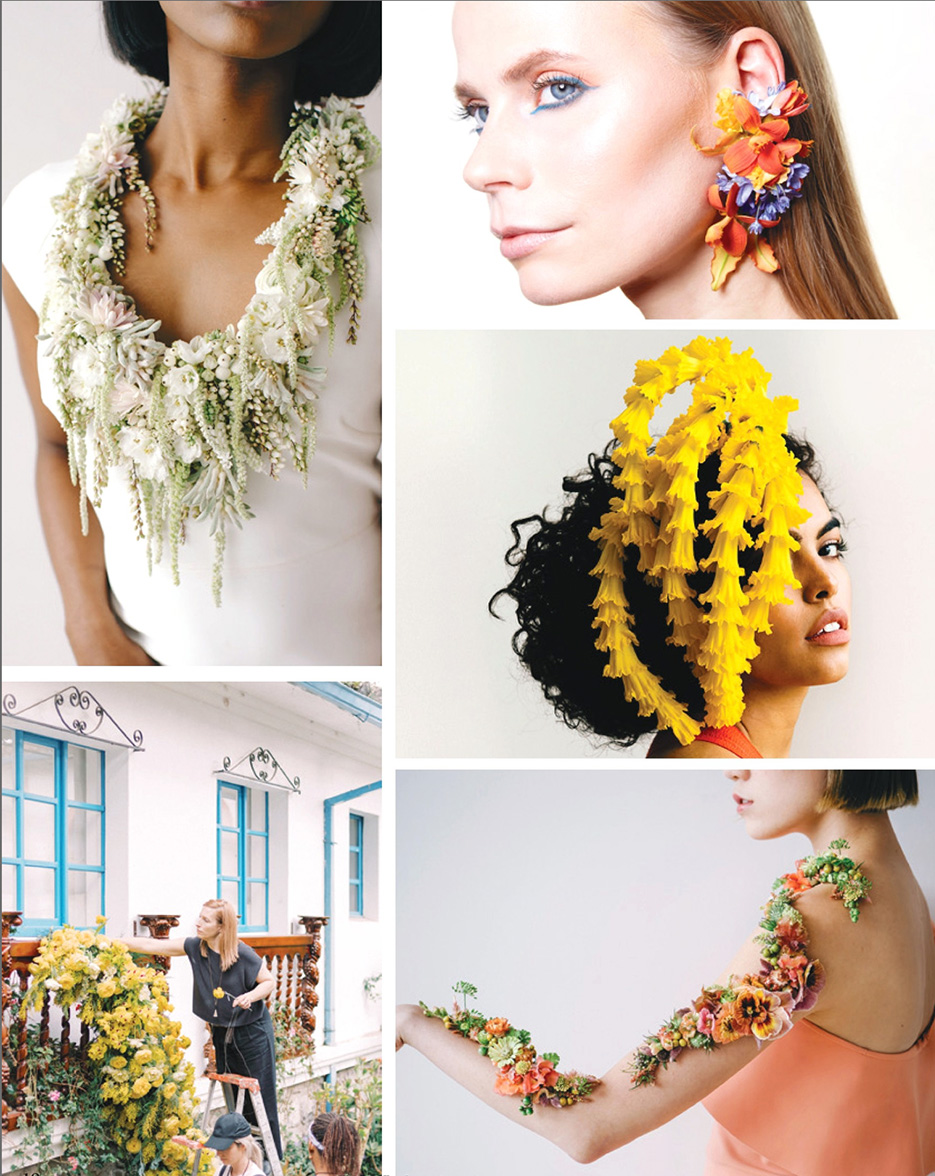 FR: What subject or technique do you love to teach the most?
SM: Wearables and installations; these two segments allow for so much creativity and play. I also love that the techniques and concepts involved in those can apply to every other aspect of floristry. They encourage curiosity, innovation and problem solving.
FR: Where can people take your classes?
SM: I offer online courses, and I teach workshops all over the world, for both beginning and experienced floral designers. I am excited to reopen my studio in the near future so that I will be able to offer in-person classes more often.
FR: From what sources do you derive inspiration?
SM: Nature is my inspiration, and my love for it drives me to want to increase awareness around sustainability in the practice of floristry and to make advancements toward more responsible design applications.
FR: What excites you most about floral design today?
SM: Focusing on the principles of floral design. I enjoy floral designs in which each flower is allowed to shine to its fullest potential—versus mass designs.
FR: What advice do you have for floral designers just starting in the industry?
SM: Be patient with yourself and allow time to explore the medium and learn. Find an aesthetic that speaks to you most, and educate yourself about it and practice it. Hone your craft.
FR: Do you have a favorite flower?
SM: There are so many, but I have a special connection to passion flowers [Passiflora]. They were the first flowers that stopped me in my tracks. I love how different and distinctive they are; it's like they are from a different world.
FR: What do your plans for the future include?
SM: I hope to collaborate on product design, developing sustainable mechanics for florists.