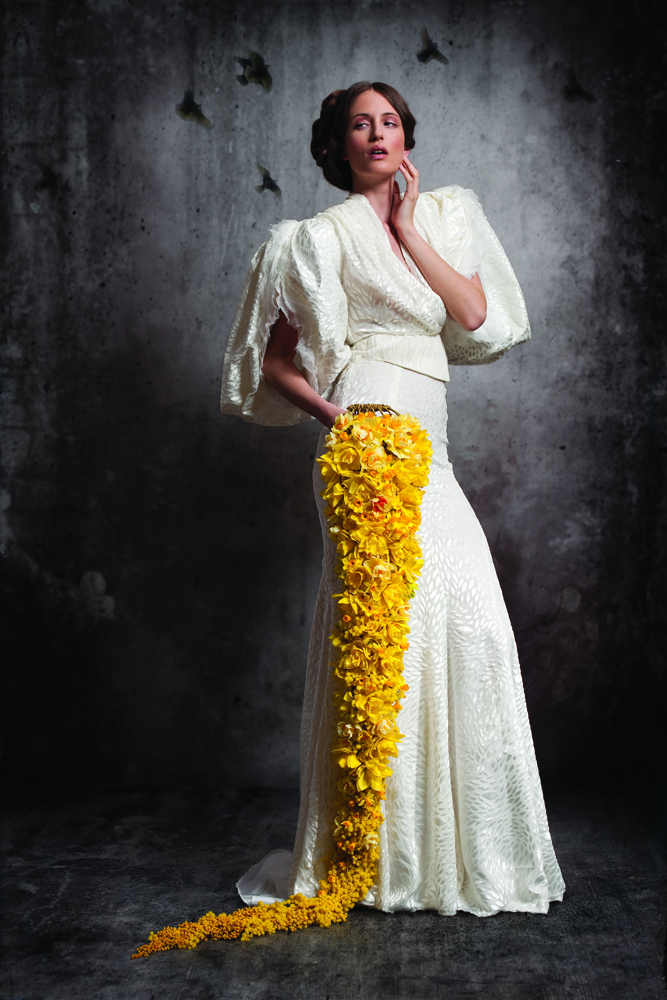 International Design Stars
We searched the world over to bring you some of today's most creative and innovative floral artists
By Kat Castagnoli, AIFD, CFD, CCF
The designers you are about to meet might be from the farthest corners of the globe, but they all have one very important thing in common: their passion for flowers. From Asia to Europe to Central America and beyond, these floral masters leave us in awe with their inspiration, ingenuity and sheer originality. From the most complex of mechanics and armatures to the simplest of floral placements and aesthetics, these floral designers are at the top of their craft – and are showing the world how flowers can be taken to a whole new level.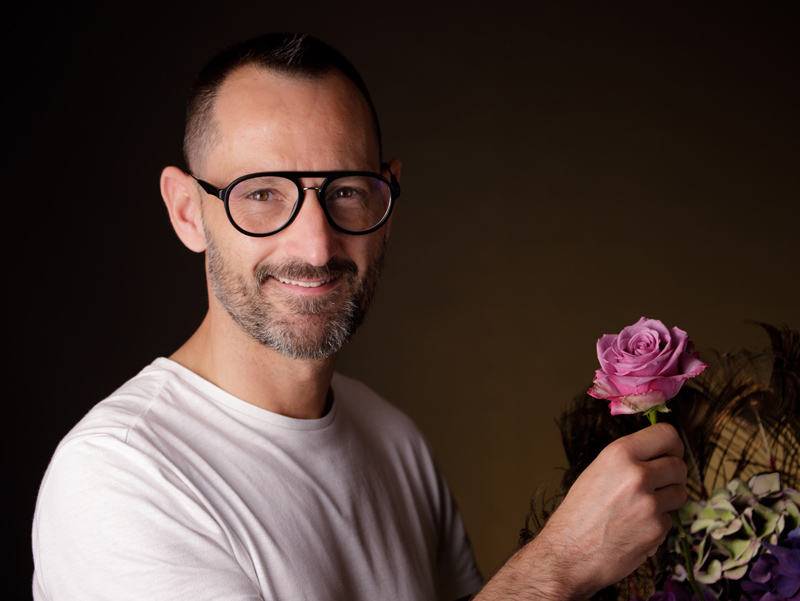 SPAIN
Alex Segura, Alex Segura Floral Design / 5 Sentits Florals / Escola d'Art Floral de Catalunya
Cabrera de Mar (Barcelona)|@alexsegurafloraldesign|alexsegurafloraldesign.com | 5sentitsflorals.com
"Flowers and design have always been my passions. The power of colors, to play with textures and to pay attention to every aspect are the bases of my work."
Alex Segura has worked in the field of floral art for more than two decades, as both a designer and an educator. He was a graphic designer prior to entering the floral industry, and for more than a decade, he was an independent designer as well as a floral retailer in Barcelona, but he then decided to dedicate more time to teaching.
Over the last 13 years, Segura has combined his work as a professor for Escola d'Art Floral de Catalunya, in Barcelona, with freelance work. He has taught courses and hosted seminars in Spain, Switzerland, Germany, Portugal, France and Costa Rica. He has also participated in both national and international floral competitions in South Korea, China, Japan, Croatia and Singapore; the last in 2011, at the "Intercontinental Cup Flower Design Competition" in Taiwan.
Segura has also contributed to three books: Barcelona Floral Architecture and two The Crafter's Secret volumes, by FLOOS. He has given demonstrations worldwide, and since 2006, he has worked annually with Norwegian designer Torbjörn Åkesson to create the floral décor for the "Nobel Peace Prize Award Ceremony," in Oslo, Norway.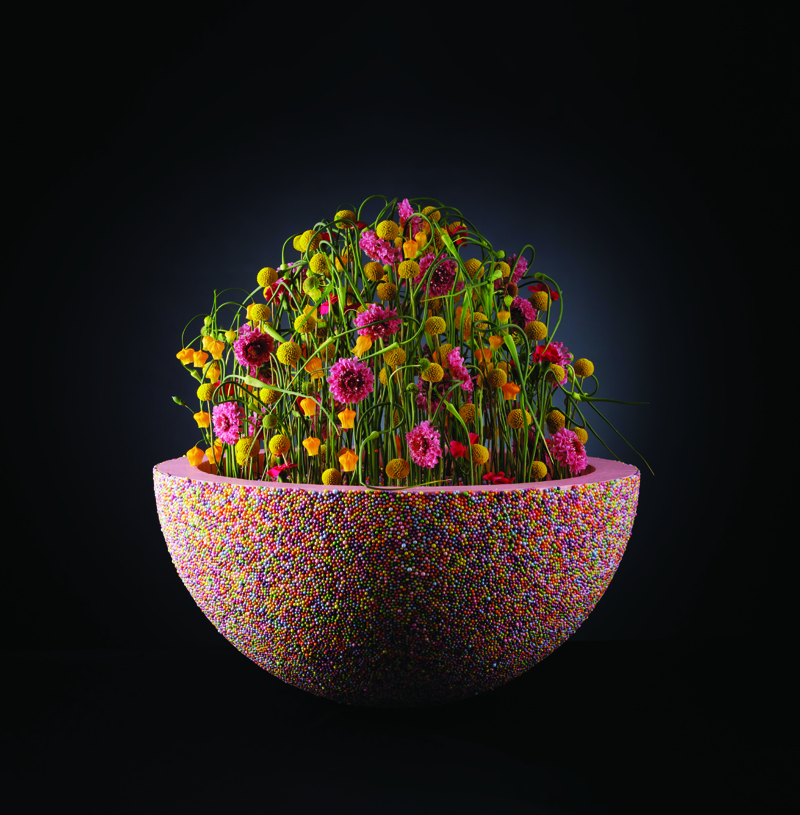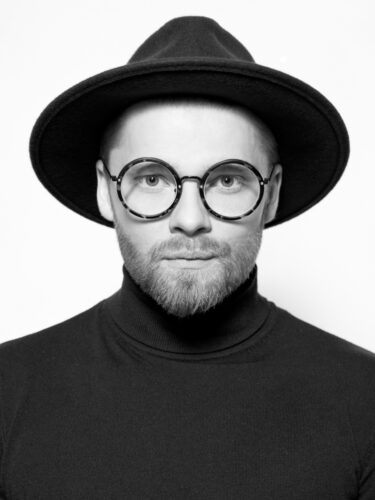 CZECH REPUBLIC
Premysl Hytych
Floristry – Fashion – Interior
Menín @premysl_hytych
premyslhytych.com
"Working with plant material is like a ceremony to me. I worship every plant and see it as a unique organism that deserves a special place in the object I create."
Born in a small Czech village, Hytych has been interested in floristry since the mid-1990s, when he began building his career. He is a sensitive observer of life and has always been fascinated by the creative forces of nature.
Hytych often incorporates structure, a variety of plant materials and individual elements of the region into his works. His floral art is characterized by considerable originality, which is one of the reasons he is internationally acclaimed.
Hytych holds a degree in garden engineering from Mendel University's Faculty of Horticulture unit, in Lednice, Czech Republic, and since 2010, he has freelanced in not only floral design but also fashion and interior design.
Hytych's floristic works have been awarded many prizes, most recently fifth place in the "FTD/ Interflora World Cup" in 2019, in Philadelphia, Pa. He has been featured in three editions of International Floral Art and took first place in the "International Floristry Championship"   in 2009, 2012 and 2014. Hytych has also done workshops, demonstrations and exhibitions in Poland, Holland, Scotland, Japan and China.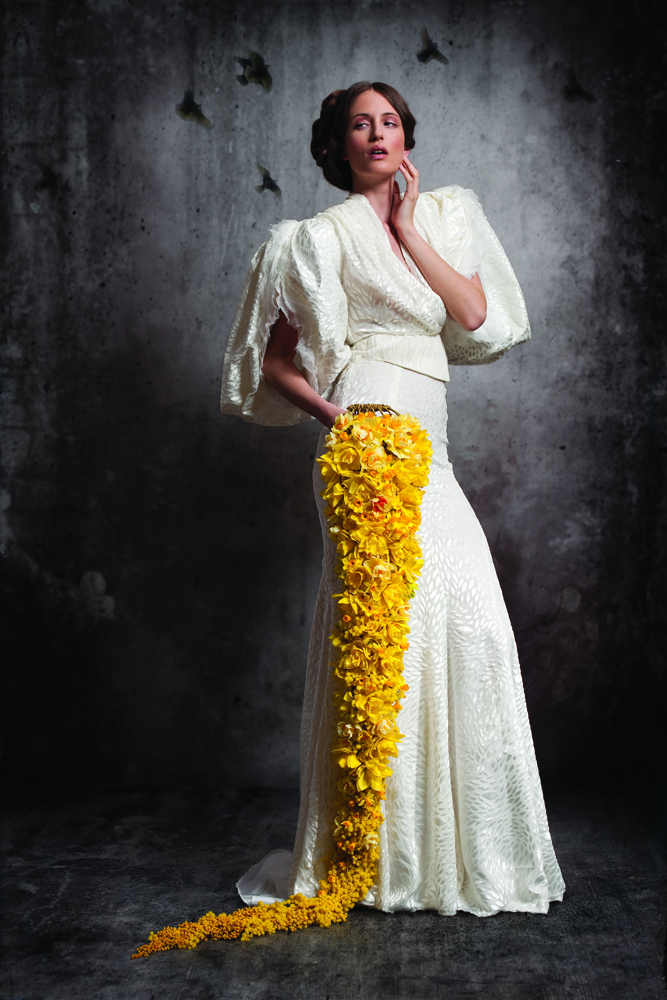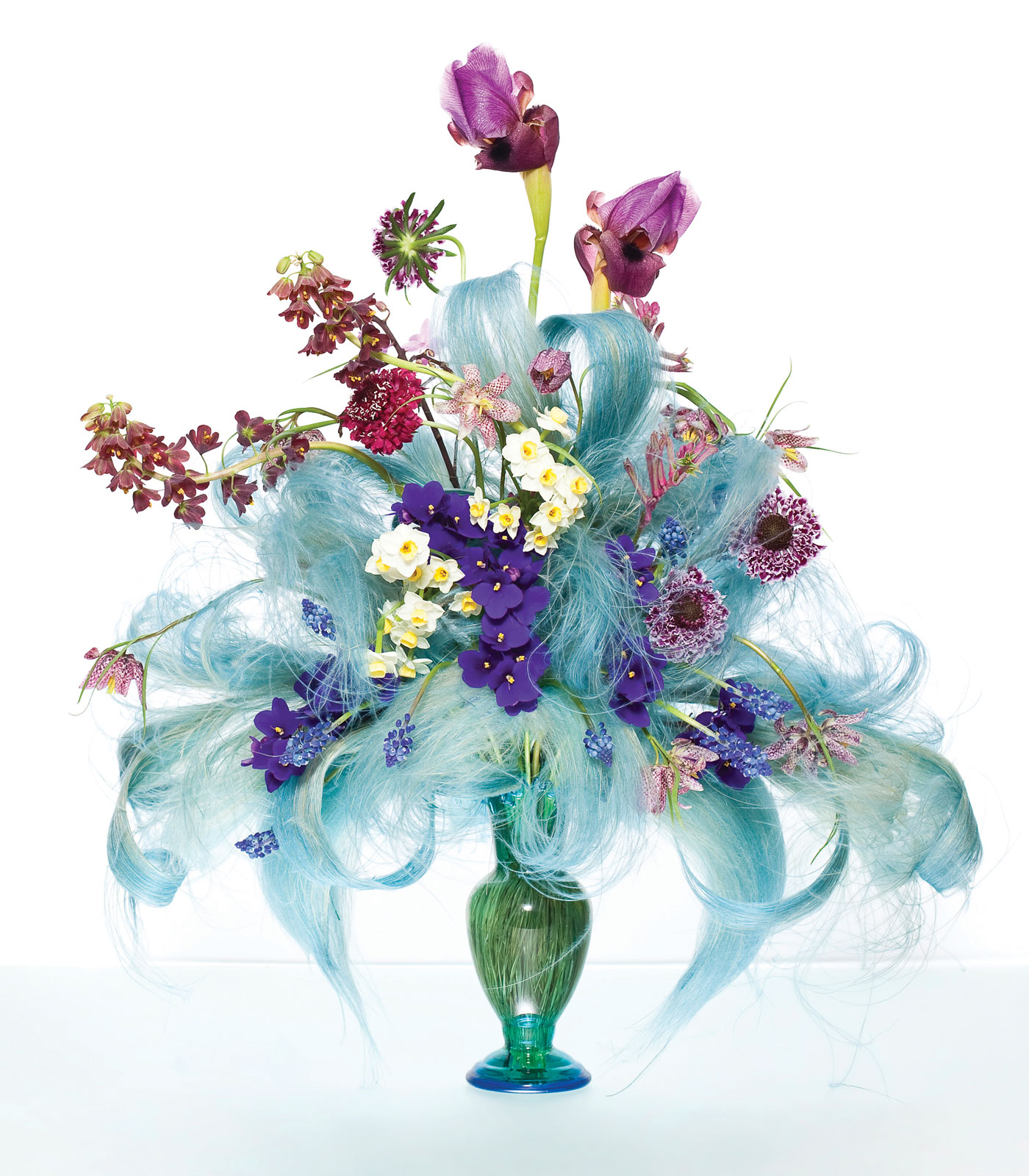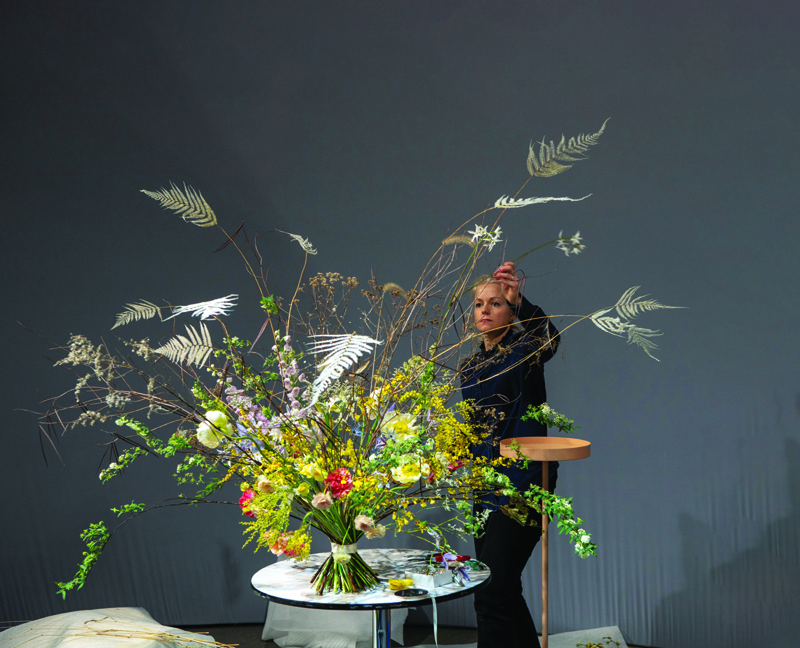 SWEDEN
Sofie Danielsson Söhr, Stockholm
@sofieflorist | sofieflorist.com
"One of the best things about our job is the different seasons; you never get bored because your materials are always changing."
Raised in southern Sweden, Sofie Danielsson Söhr is still inspired by the scenic countryside of her youth and translates that natural feeling into her designs. Söhr now lives in Stockholm and has been working as a floral designer for almost 15 years.
After 10 years at Floristkompanient, a flower shop in Stockholm, she branched out on her own as a freelance florist and educator.
"I like when things happen that give myself a challenge," Söhr says, adding that's why she loves to compete in floral competitions at both the national and international levels. She represented Sweden in the "FTD/Interflora World Cup" in 2019, in Philadelphia, Pa., and she placed seventh in the "Interflora World Cup" in Berlin, in 2015. Söhr has also competed at the "WorldSkills Japan National Skills Competition," the "Singapore Garden Festival" and the "Swedish Floristry Championship."
She was also named Interflora's "Swedish Florist of the Year" in 2012. Söhr says it's her dream to one day arrange an international flower design competition in her hometown.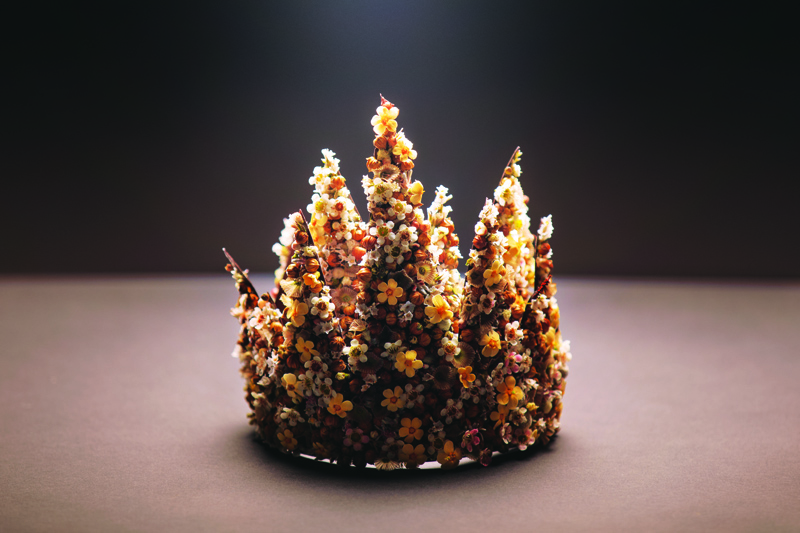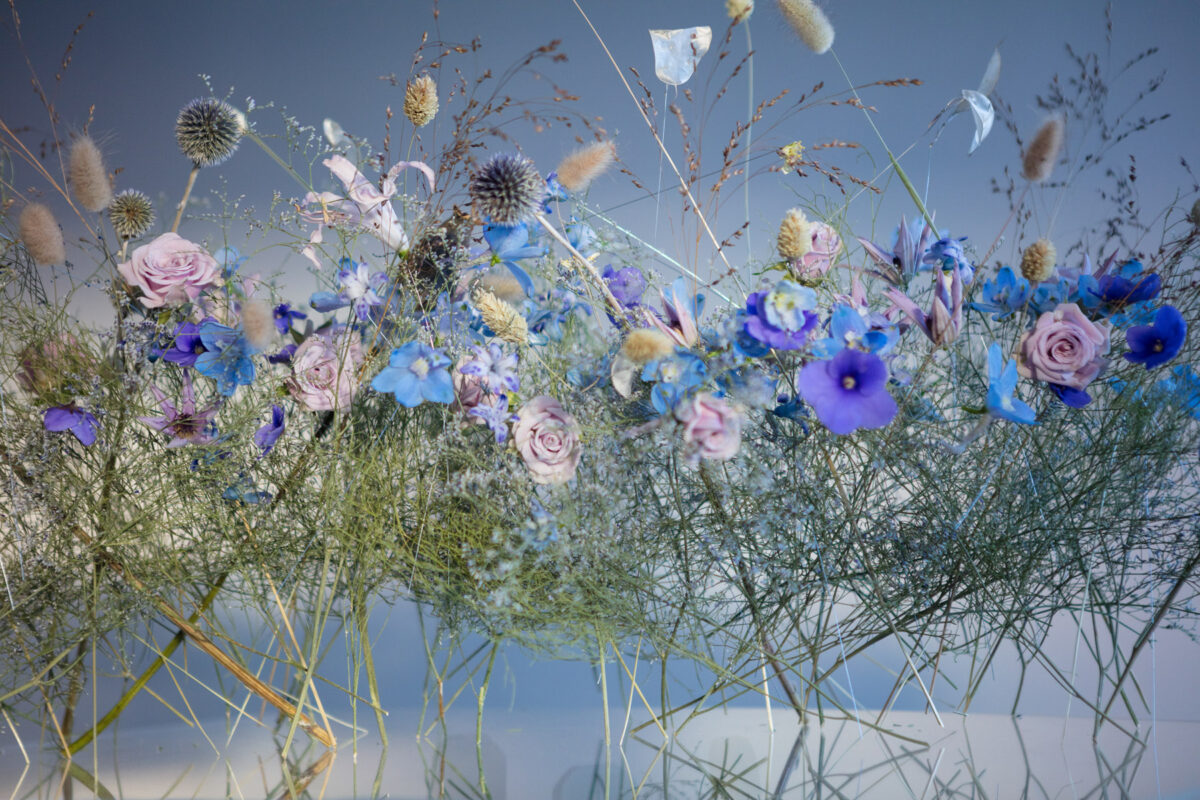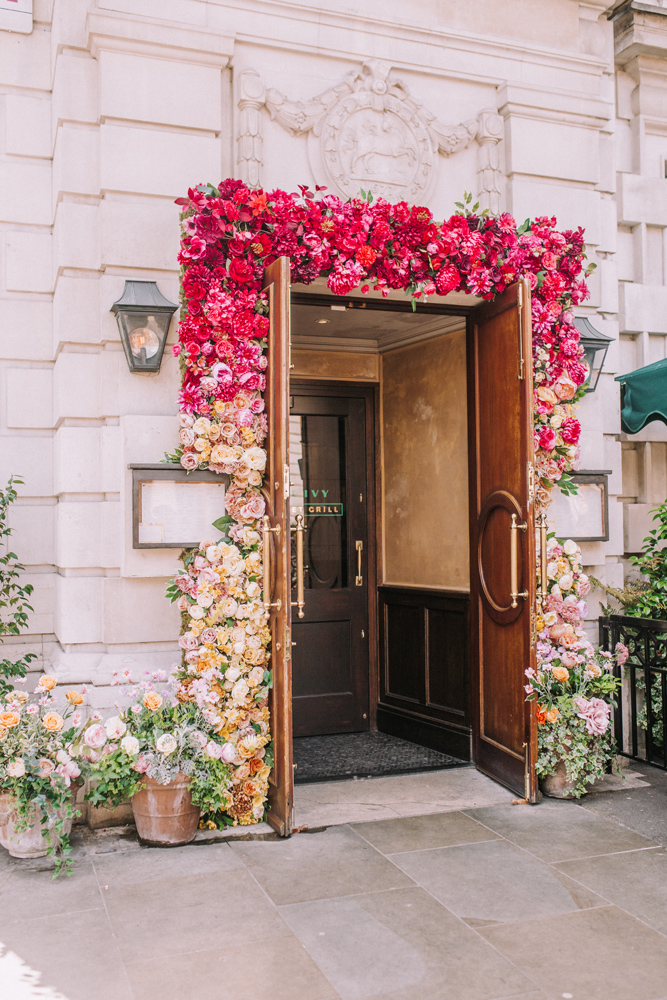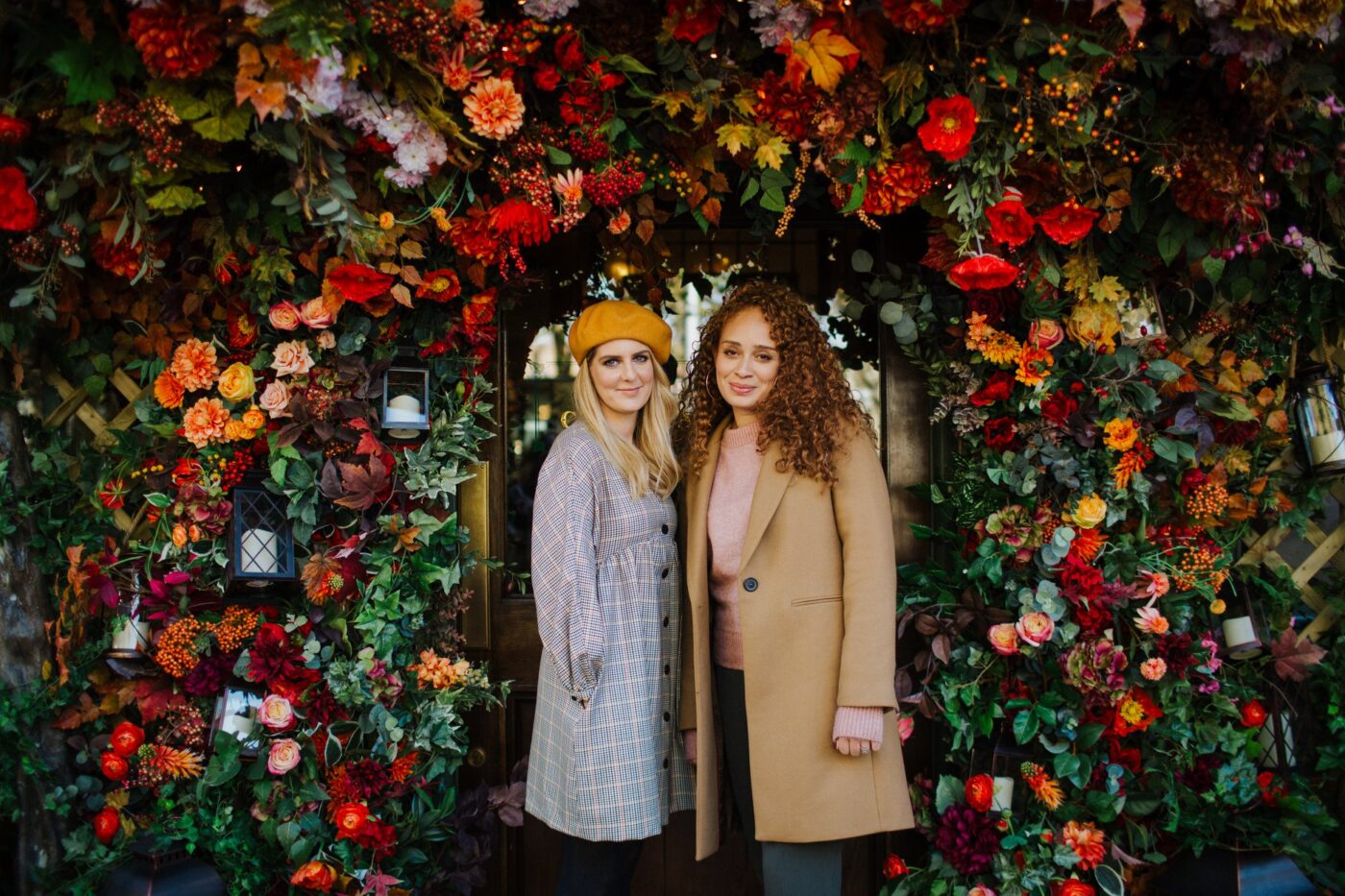 ENGLAND
Lizzie Powell and
Latoyah Lovatt
Early Hours London London
@earlyhoursltd
earlyhours.co.uk
"Early Hours: Cockney rhyming slang for 'flowers'"
Established in 2012, Early Hours London was created by Lizzie Powell and Latoyah Lovatt, who combined their floristry knowledge and fearless artistic flair, with the goal of taking floral design to the level of modern art.
A trendsetter in the flower industry, Early Hours has become synonymous with originality. Working with some of London's most exclusive venues, including The Ivy, Sexy Fish and Balthazar restaurants and Harvey Nichols luxury department store, as well as private celebrity clients and luxury event producers, Powell and Lovatt have designed some of the most talked-about floral displays in the U.K.
Their unique approach to floral design often sees the team working with an array of mixed media such as neon lighting, spray paints, glass shards, glitter, balloons, small props and decorations to achieve truly captivating and one-of-a-kind results. In fact, their outstanding commercial installations have become sought-out destinations in their own right, quickly drawing social media attention around the globe. Powell and Lovatt have also won the "People's Champion" and "Highly Commended" awards at the coveted "Chelsea in Bloom," the annual floral art show that coincides with the "RHS Chelsea Flower Show" in London.
NEW ZEALAND
Emma Bass, Emma Bass, Auckland
@emma_bass | emmabass.co.nz
"Eastern or Western, flowers are one of the most universal forms of beauty. They are tokens of love, a natural expression of the environment. What's more, flowers are scientifically proved to improve both mental and physical well-being. Everywhere in the world, flowers are cherished in some form."
Emma Bass is an established artist in both the fields of photography and floral design. Her flower compositions inspire metaphorical and narrative interpretations, and her contemporary photographic compositions have been shown in leading art galleries both in New Zealand and internationally. They're also held in private collections around the world.
Bass is the only New Zealand artist invited to exhibit at the prestigious "Summer Exhibition" at the Royal Academy of Arts in London. She seeks to cultivate a sense of hope, sometimes despite difficult circumstances. In this respect, her work addresses a psychic human need for the uplifting power of beauty. This connects with her earliest career as a nurse, in which she sought to heal and comfort, and she is proud that her work has been acquired by and gifted to hospitals, hospices and funeral homes.
Following a successful career in editorial photography, Bass is now well known for her floral portraits, which are available as limited- edition artworks that are purchased worldwide. She continues to experiment with media, including paint, light boxes, animations, puzzles and umbrellas (brollies). She is also constantly exploring new conceptual terrain and motifs.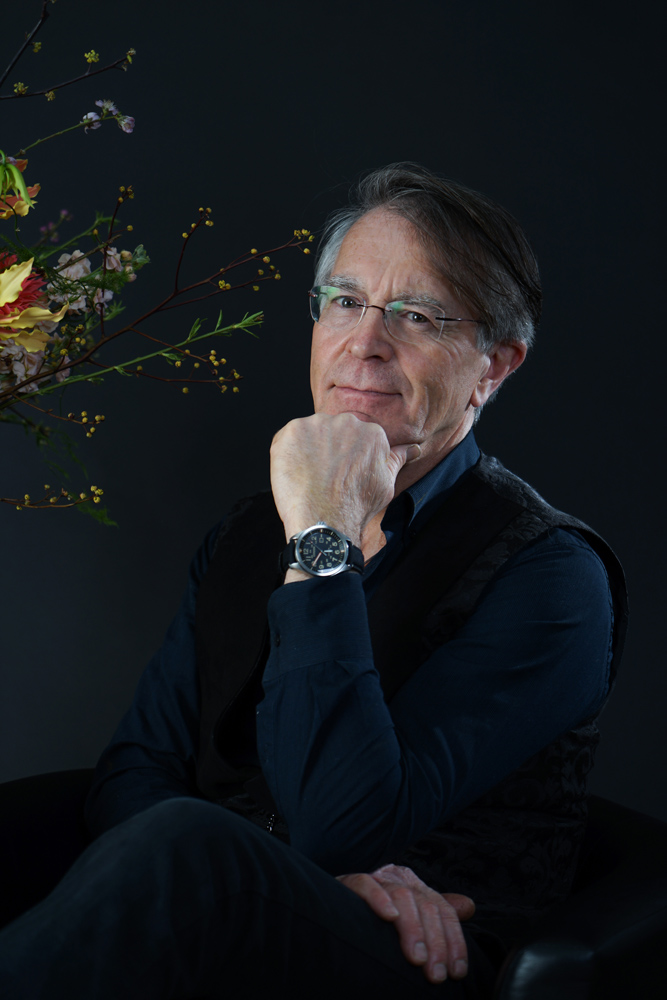 ITALY
Rudy Casati
Laboratorio Botanico / I Fiori di Mario
Carate Brianza @rudycasati rudycasati.it
"I could say that I was born in a greenhouse and that I couldn't live without humidity and the plant smell you find there … and probably my blood could be green."
Rudy Casati was born near Milan into a family of florists, gardeners and landscapers, and became the fourth generation to work with plants and flowers—something he decided on at a young age.
After secondary school, Casati went to the best Italian college for horticulture, Fondazione Minoprio, near Lake Como in Northern Italy, where he studied for five years. Fifteen years later, Casati now teaches floristry there.
His design aesthetic relies on blending natural materials with other media. He loves to create structures by welding metal; hammering wood; and creating with stones, branches, wire, plastic—because, he believes, everything can be given new life. Casati always aims for lightness in his work yet has an ability to create strong tension between lines, shapes, materials and nature. He says his botanical knowledge also gives him a strong sensitivity about our green kingdom.
Casati currently runs his own floral business and participates in workshops and demonstrations all over the world. He has also been called upon to decorate the pope's "World Meeting of Families," in Milan; the "Venari International Flower Festival," in Turin; "Fleuramour," at Alden Biesen Castle in Belgium; and "Myplant & Garden International," in Milan.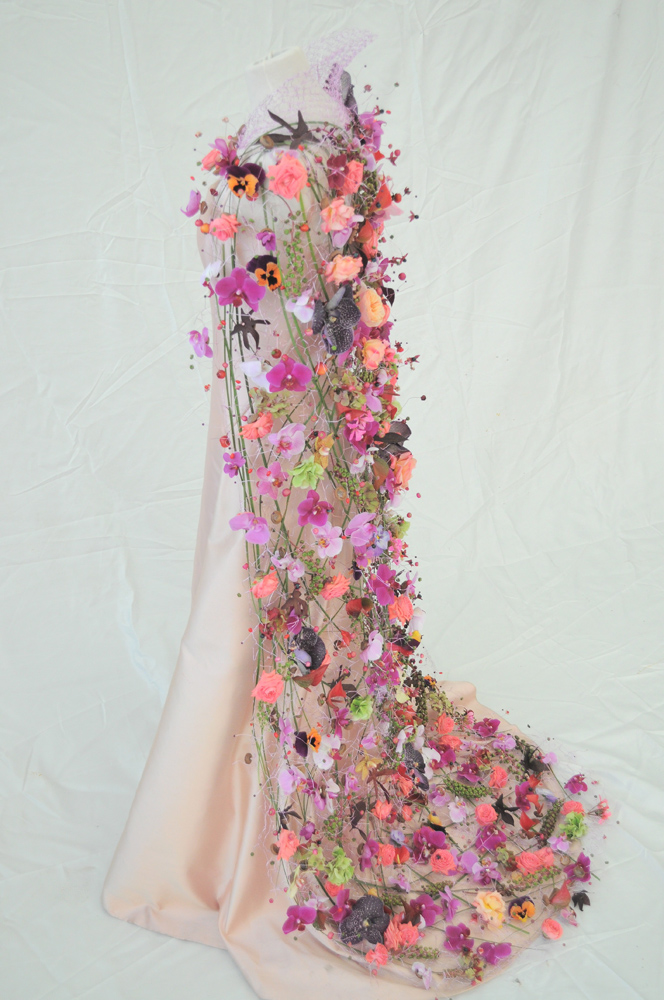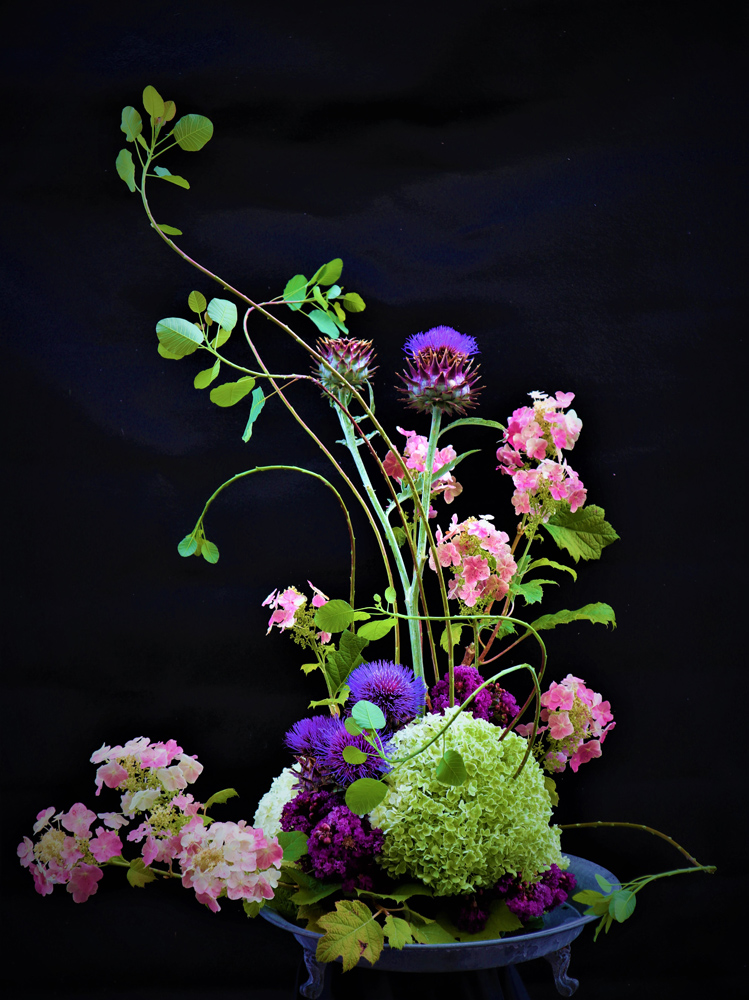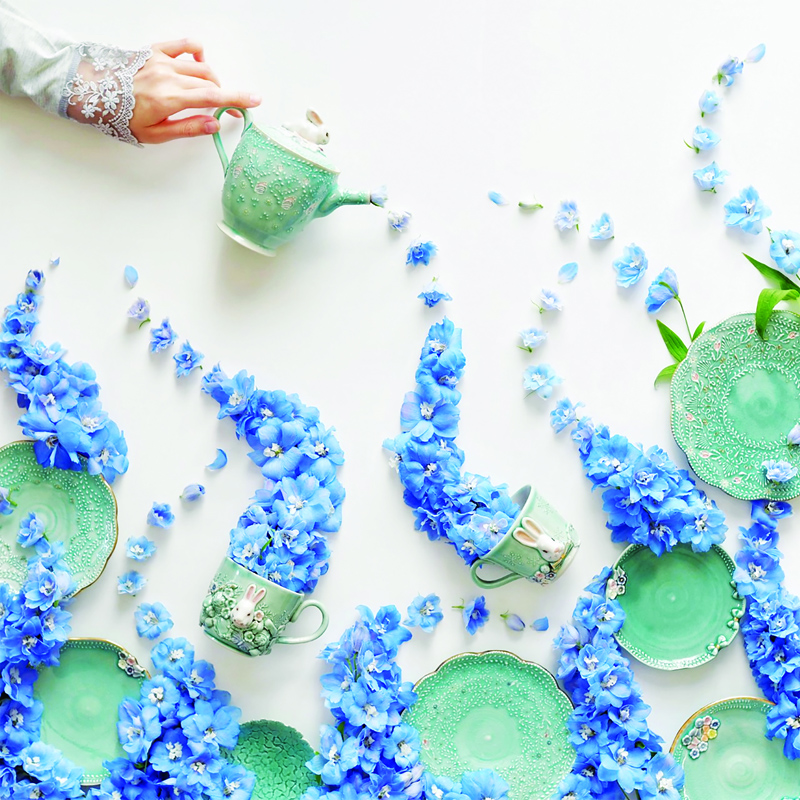 JAPAN
Koko
@koko_secretrainbowpath
Online store @secretrainbowpath
"I daydream with flowers and live in a fairy tale with lovely things. My concept is, 'If there is a secret rainbow path ….'"
Koko is a Japanese floral stylist who creates unique flat-lay flower art that tells a story using a combination of fresh and dried flowers. She says much of her work has been influenced by her husband, @ shoshun_yamada, who is an Ikebana floral artist. With almost 48K Instagram followers, Koko has many fans of her daydreamy floral designs, which often incorporate an artful cup of coffee or tea and her own hand. 
She does a lot of collaborative projects with other companies and publications throughout Japan. Koko also hosts an online store that sells dried floral wreaths, boxed florals and floral brooches, all handmade by her.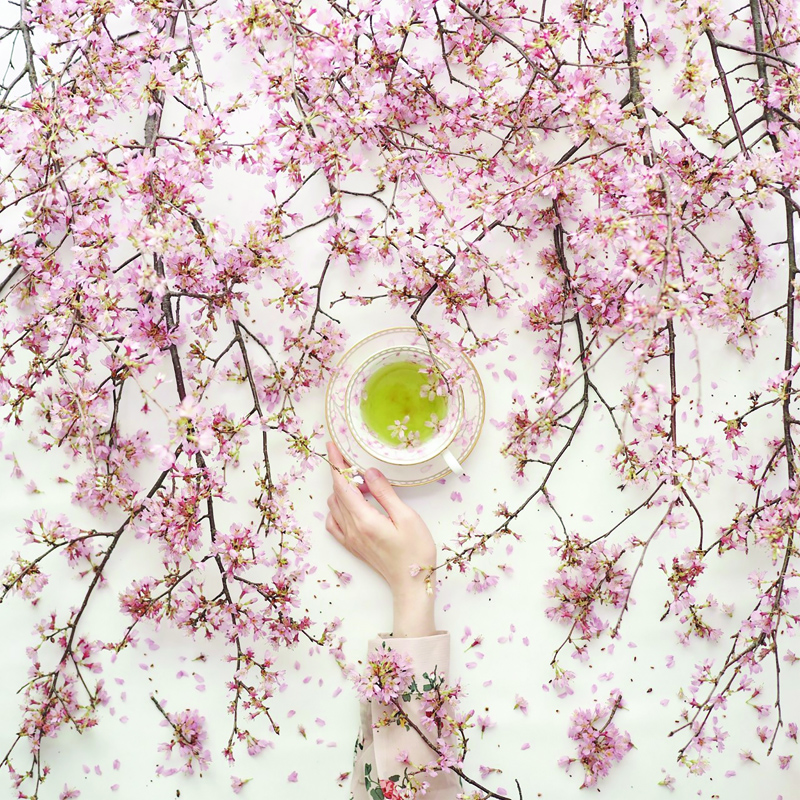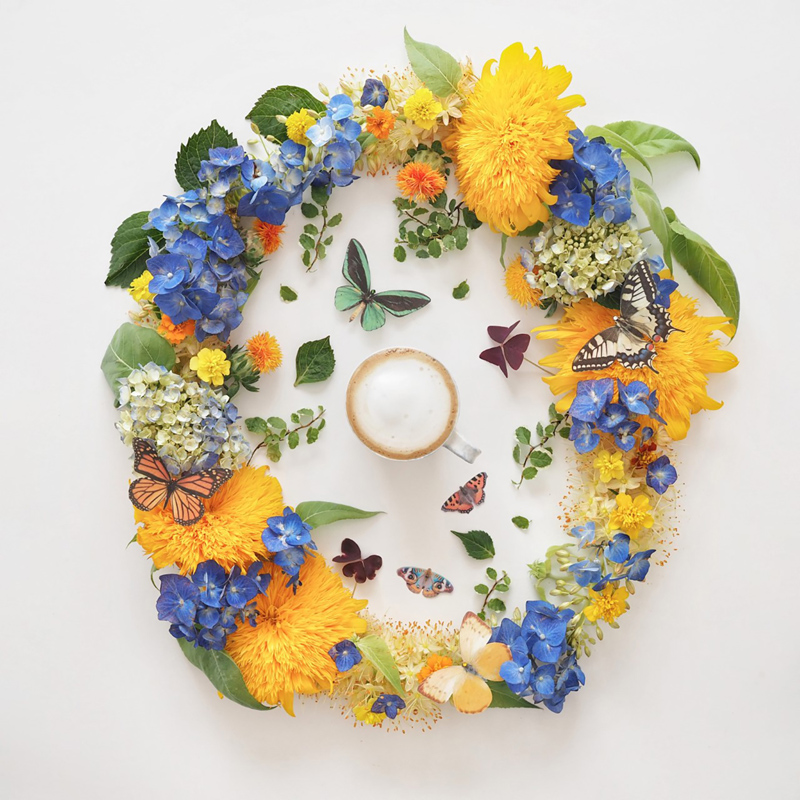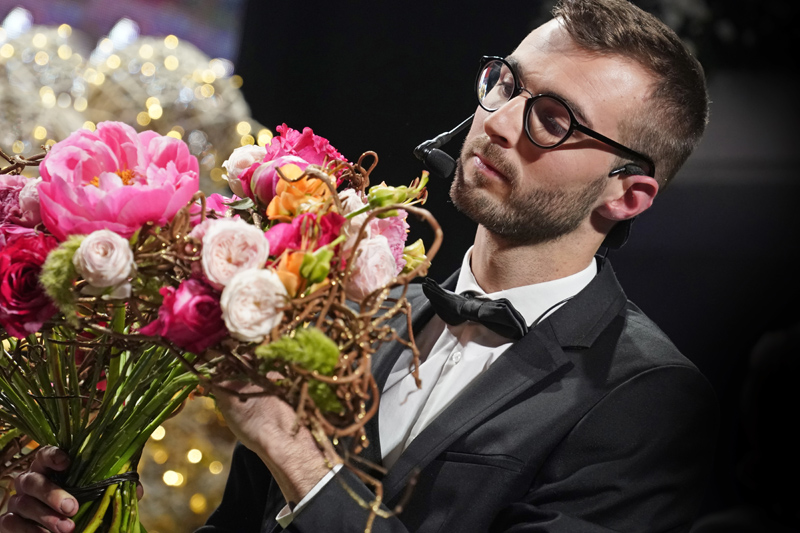 BELGIUM
Max Hurtaud, Brussels
@maxhurtaud | maxhurtaud.com
"Let's bloom up this world together!"
Max Hurtaud was still a toddler when he told his mother that he wanted to pursue a career in floristry. He is proud to say his dream came true; he is a French Master Florist who travels the world, sharing his passion for anything and everything to do with flowers.
Born in La Rochelle, France, Hurtaud attended a floristry school near his hometown for six years, which included a work placement in the U.K. He "qualified" (graduated) in 2015.
From there, he moved to Berlin, Germany, for a year. "It is a fun city for creativity because of its atmosphere. There everything is possible; the sky is the limit!" Hurtaud says, describing his favorite city. From there, he settled in Brussels, Belgium, because he felt this was a truly great place for a florist to be—not to mention the waffles, chocolates and beer!

Today, Hurtaud runs a wedding-and-event business, as well as his floral education courses, from Brussels, and he regularly takes part in floristry competitions around the world. He recently placed third in the 2020 "Belgian Flower Arranging Championship."
Hurtaud is full of enthusiasm and loves to challenge himself, drawing inspiration from different cultures. His aim is always to surprise with his designs, and he constantly reinvents them to stay fresh and exciting.
It's very difficult not to smile in his presence because his passion for floral art is infectious!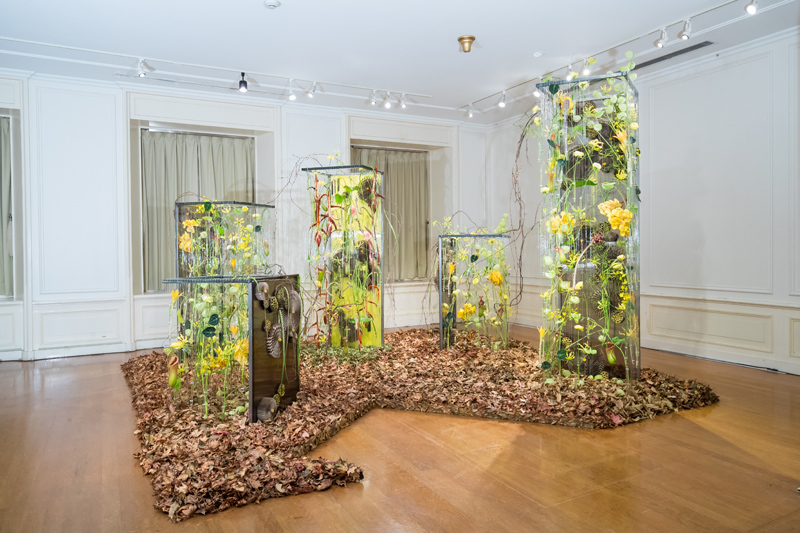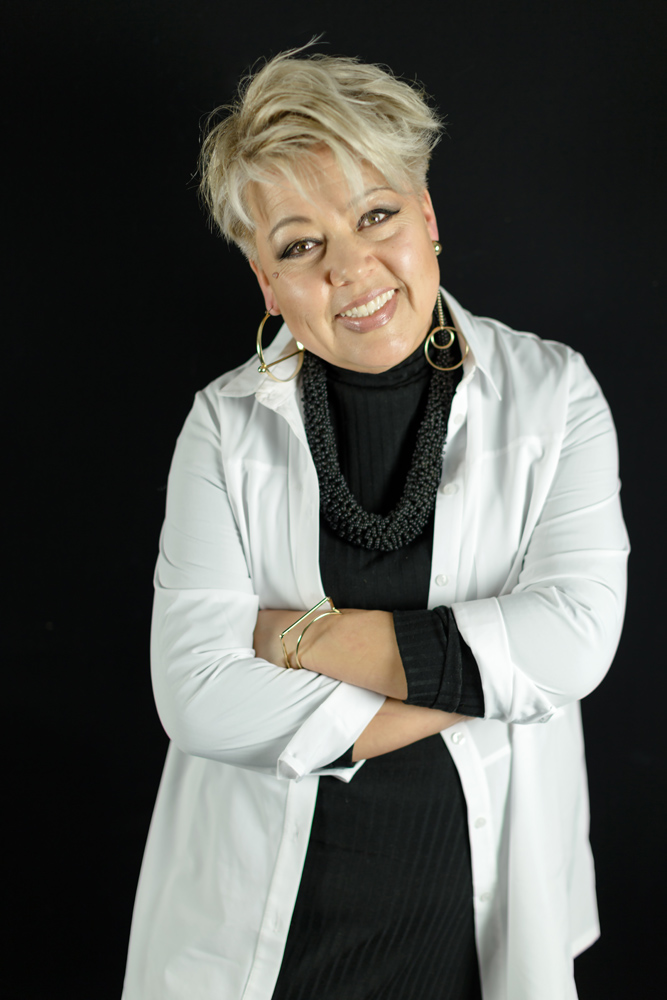 RUSSIA
Natalya Melekhova
International Floral Design School Nicole
Moscow @melekhova.natalia
art-nicole.com/Nicole-online eng.nicole-design.ru
"If there are no flowers, I go buy fabric. If there are no flowers, then I sew!" 
Natalya Melekhova is a graduate, teacher and master florist at the International Floral Design School Nicole in Moscow. She is a practicing florist with extensive experience in a flower salon, as well as decorating large events, banquets, conferences and weddings. She holds a master florist diploma from the Association of German Florists (FDF) and a certificate from the Association of German Chambers of Industry & Commerce (DIHK).
Melekhova participates in various master classes in Russia and abroad, representing the International Floral Design School Nicole. "The school is a small island where friendship, mutual understanding, hard work, love for nature, creativity and people reign," she says. Along with her floral expertise, Melekhova is also passionate about sewing and everything related to costume design.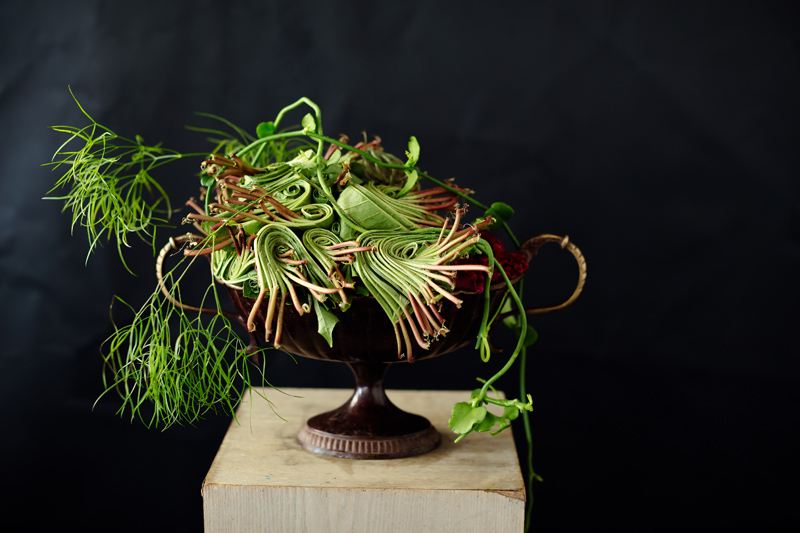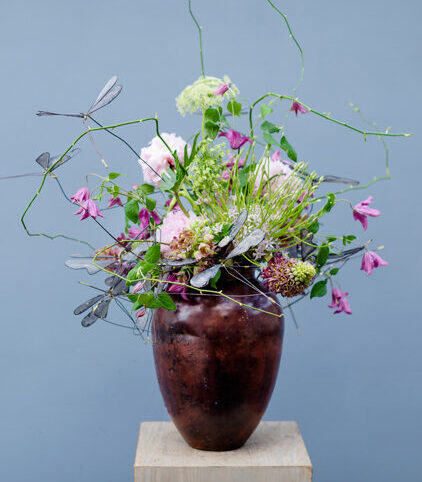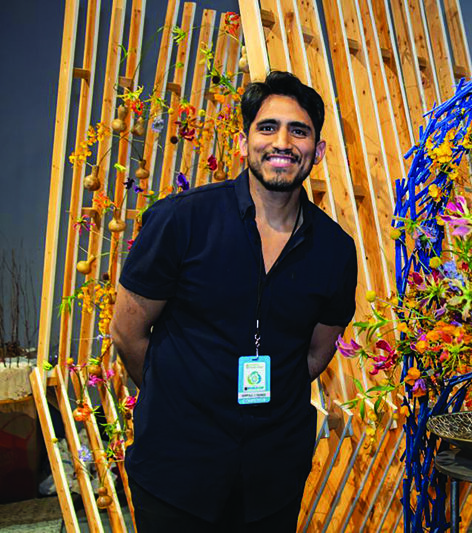 MEXICO
Leopoldo Gómez
Leopoldo Gómez Floral Design / Centro de Arte Floral, Mexico City @leopoldogomezfloraldesign | centrodeartefloral.com
"Living life in color is not just a phrase; it is a way of life. Enjoy each of the moments of your life. Do not live it in black and white, letting the most important moments pass. Embrace it, make it yours and live your life in color."
Leopoldo Gómez, is a renowned international floral designer and educator in Mexico City. From the ultra-modern architecture to the beautifully preserved historical landmarks, Mexico City has provided Gómez with a unique setting from which to draw inspiration for his intricate works. His style is widely acclaimed and sought after for its striking color palettes, vivid textural combinations, and masterfully crafted armatures and structures. Gómez describes his work as "introspective," wherein the essence of nature can be perceived and intrinsic treasures can be discovered.
After several years of working and teaching for Smithers-Oasis Mexico, Gómez co-founded Centro de Arte Floral, which offers a full floral design curriculum for both professionals and novices. He teaches courses on site as well as abroad.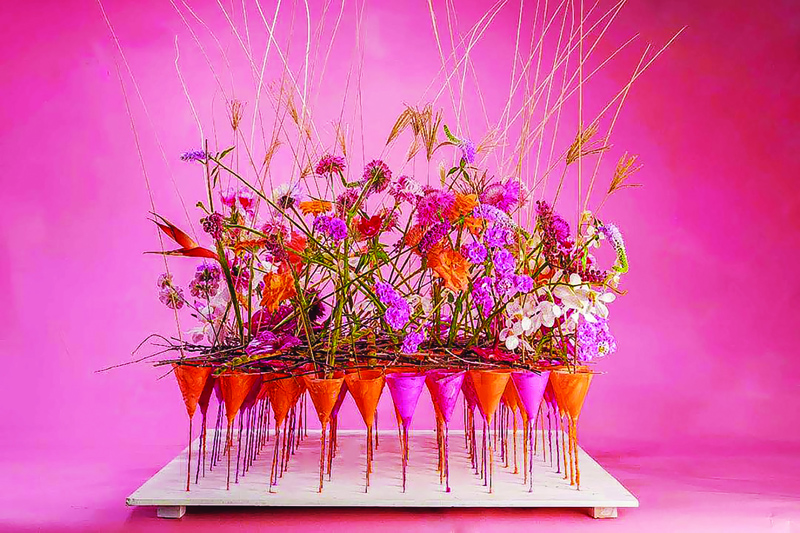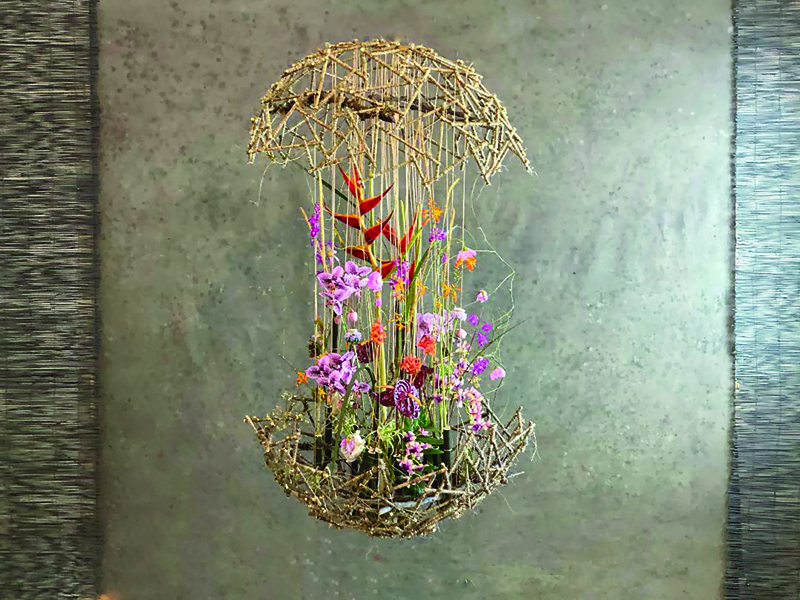 In 2020, Gómez expanded his workshops to an online sharing platform, which furthered his reach to floral students in India, Australia, Singapore, Africa, Russia, Holland and Saudi Arabia, among many others.
In 2016, Gómez placed fifth in the "Barcelona World Flower Cup" and was also invited to present at the "AIFD National Symposium," as one of its international guest designers. In 2018, he won the "Gateway to the America's Cup" floral design competition, which qualified him to represent his beloved country of Mexico in the world's most prestigious floral design competition, the "FTD/Interflora World Cup" in 2019, in Philadelphia, Pa. Later that year, Gómez won trophies for "Best Use of Color" and "Most Innovative Design" at the "Huis Ten Bosch International Flower Contest" in Japan.
By Nita Robertson, AIFD, CFD For the upcoming Valentine's Day, which, in 2024, will be on a Wednesday, we want to help inspire you to develop artistic unique designs that appeal to your customer base while giving that wow factor. For Florists' Reviews 2023 Valentine's...
read more