This spring, Florists' Review sold its building in Topeka, Kan., leaving an extensive library of more than 120 years of history without a home. Since 1897, Florists' Review magazine has chronicled everything going on the all segments of the floral industry. On top of that, with the coronavirus pandemic at full steam, there was no way to deliver the books to a university for proper archiving.
That's when the American Floral Endowment's Debi Chedester stepped into the rescue effort. "We simply couldn't allow the largest collection of floral history in the world to disappear," she said. "We have to find a way to get the collection and preserve it."
Fortunately for the magazine, she called on a longtime AFE supporter, and floral wholesaler Baisch & Skinner stepped forward to coordinate pickup and storage of the magazines until funding and an appropriate partner university can be located.
Baisch & Skinner's Steve Frye said he was thrilled to help. "We've been longtime partners with Florists' Review and have served them in the Topeka, Kan., market for many years. We understand the importance of preserving this history of the floral industry for the future." Frye also serves on the AFE board of trustees.
Chedester said the Endowment hopes to procure funding to have the magazines digitally scanned and added to their online Floriculture InfoSearch Horticulture Document Library, created in collaboration with North Carolina State University. The Floriculture InfoSearch is a powerful focused search engine designed to house horticulture and floriculture information from scientific literature, trade and association magazines/websites, universities and AFE archives that date back to the 1800s. It was created for this purpose – to protect historical industry data.
"I am so grateful to the Endowment and the team at Baisch & Skinner for this amazing effort," current publisher Travis Rigby said. "I have been working for three years to preserve our floral industry archives, which comprise copies of every issue of Florists' Review published since the company's founding in 1897, and to find a way to make all those issues accessible to everyone in the floral industry. This partnership ensures that the collection will find a new permanent home and be available to the industry for many years to come."
If you or your organization is interested in supporting this project or any of the myriad other programs that AFE administers, please email them through their website, endowment.org, or call (703) 838-5211.
Donate online at: endowment.org/donate-to-afe
Mail donations to:
American Floral Endowment
1001 N. Fairfax St., Suite 201
Alexandria, VA 22314
All donations made to AFE are tax-deductible – Tax ID: 23-6268380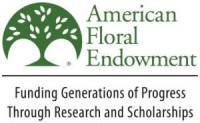 About American Floral Endowment
The American Floral Endowment (AFE) is an independent nonprofit organization that funds research and scholarships in floriculture and environmental horticulture for the benefit of growers, wholesalers, retailers, allied industry organizations and the general public.

About Baisch & Skinner
Beginning in 1952, Baisch & Skinner has resided within the historic St. Louis Flower Market. Still in its original location, the company has grown from its original 3,700-square-foot single storefront to a 160,000-square-foot complex of buildings in the Flower Market as well as operating six other wholesale florist locations throughout Missouri, Kansas and Illinois.