"Care and handling of cut bulb flowers."
Spring is just around the corner, and with it comes a delight for the senses! Mother Nature awakens from her winter slumber, and bulb flowers emerge. When we talk about "bulb flowers," we typically include not only flowers propagated by "true bulbs," such as tulips, lilies and hyacinths, but also flowers propagated by other under-ground organs such as corms (e.g., Crocus), rhizomes (Iris) and tuberous roots (Dahlia). A better term to describe what we generally refer to as bulb flowers would be geophytes, or flower species propagated by underground organs. Bulb flowers are truly unique for many reasons; here are four.
1. Diversity
There is a tremendous amount of bulb flower varieties available in terms of size, color, flower vase life and other characteristics. The ever-popular tulip and lily have flowers in a variety of hues that provide unique character to flower designs. Flower size can vary from small flowers, such as Crocus, to the very large flowers of Allium and Hippeastrum (amaryllis). Some bulb flowers are short lived (e.g., only one day of life in the case of daylilies (Hemerocallis), and more than 10 days with Alstroemeria, lilies, Freesia and Gladiolus). Sensitivity to ethylene and other hormones also varies depending of the type of bulb flower. Should you not be familiar with a variety's performance, it is best to consult with your supplier before purchasing to know what to expect.
2. Year-round Availability
Thanks to much research and improved techniques such as bulb freezing, cooling programming, hydroponic culture and controlled greenhouse growing, most bulb flowers can be "forced" out of season and made available year-round as cut flowers or potted plants. The required "cooling period" for bulbs to initiate flowering can be carried out in a cooler, and then the bulbs can be grown to flower under controlled greenhouse conditions.
3. Care and Handling
Like any living thing, cut flowers do best when they receive a lot of TLC, and bulb flowers are no exception. Proper care and handling that includes temperature management, sanitation, hydration, flower food and protection from ethylene damage all help to increase the longevity, quality and appearance of bulb flowers. Be sure to always use flower food because the sugar in the flower-food formula is essential for proper growth, opening and color development of smaller buds in multiple-bud flowers such as hybrid lilies and Gladiolus.
4. Unique Issues
Some bulb crops produced for cut-flower harvest suffer specific postharvest issues mainly due to hormonal imbalances. An example of this can be seen in both hybrid lilies and Alstroemeria with lower leaf yellowing. Tulip stems will continue to grow and "stretch" once in water, which, at the store or consumer phase, can become an issue, especially for event or wedding work when you aren't able to work too far in advance.
There are commercial postharvest treatments available that will prevent these issues, but there is something you should know in advance of purchasing so you can take precautionary measures: Many bulb flowers are highly susceptible to damage by exposure to ethylene gas. Asiatic lilies drop small buds, Alstroemeria leaves turn yellow and small buds of Freesia fail to develop in response to exposure to ethylene gas. Proper treatment with ethylene-action inhibitors can prevent this from happening and ensure the health and longevity of your beautiful bulb flowers.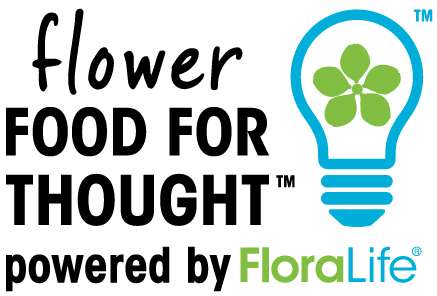 Floralife, a division of Smithers-Oasis Company, is a worldwide leader in postharvest flower care and handling. Inventors of the first cut flower food in 1938, Floralife has developed products to feed, hydrate, nourish and protect cut flowers at every level in the distribution chain. To learn more about cut flower care and handling, visit floralife.com.