Are you an aspiring floral designer, are you passionate about color, or do you just love flowers?

We would like to welcome all of our friends to enter our Virtual Halloween themed floral design competition.  Any level of experience is welcome to enter.
1st, 2nd, 3rd place Winners and the People's Choice Award (by popular vote) will be announced on October 31, 2020 with CASH prizes up to $300. Your submissions will be judged by award winning NW AIFD and CSFA members.
Entry Fee for design competition is $25 with event registration included. Deadline to enter will be October 20.  Non FAB members registration for Design Program ONLY will be $10.  Member Registration is included in paid yearly membership.
For further information, entry requirements, and to register visit www.floralartistsofthebayarea.com.  Registration opens on September 18, 2020.
The day will be filled with a virtual fun and exciting mini guest design program by Lily Chan AIFD, EMC; along with our very own FAB Board members going head to head in a design iron floral competition. This fabulous event will be held LIVE online.
Event materials donated by Mt. Eden Floral Co., Florists' Review, California Flower Shippers, Ralston Florist and Wildflower Media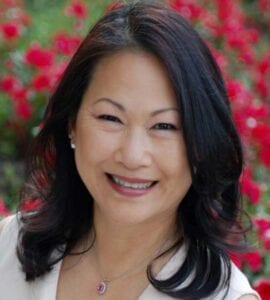 Lily Chan AIFD, EMC