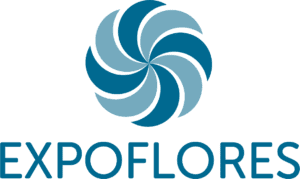 Quito, February 2020 – Expoflores, The Association of Flower Producers and Exporters in Ecuador, and AgroCheck, credit information supplier and international debt collection agency for the floriculture industry, started a partnership to protect flower exporters and farms in Ecuador against non-paying debtors.
The partnership will be an important new chapter for Expoflores to help avoiding financial losses for their members. Access to the AgroCheck database, warning list and credit reports will provide useful background information about potential clients for flower farms and exporters in Ecuador. Most important is that the AgroCheck members from different countries (mainly Colombia, Ecuador, Holland and Kenya) share their information about doubtful debtors together.
"We are working with Expoflores for more than four years now and assisted them and their members in several cases in these years", says Mark Weitjens, director of AgroCheck. "Last November Expoflores asked AgroCheck to give a presentation during Siflor (International Floriculture Symposium) about the financial aspects of the flower business and the importance of credit information. It was a great opportunity for us to inform many farms and cargo agencies about our services and we received a lot of positive feedback. During Siflor we had several meetings with Expoflores and agreed that a partnership would be very useful for both parties."
Mark explains: "We have many clients in South America, but each month we are contacted by new farms or exporters that are left with unpaid bills and want us to help them collect this debt. With the support of Expoflores, we reach a huge market in Ecuador and can prevent their members to do business with doubtful debtors in the future. This is another step to our goal to create a complete international database for companies in some of the most important flower export countries. It's simple: if a supplier has a problem with a client and sends this information to AgroCheck, they can warn other suppliers. One time you are helping other suppliers and the next time it's the other way around."
For more information: www.expoflores.com and www.agro-check.nl/en.