July 30, 2020 — Continuing education is the key to career development and that is why FTD is pleased to offer florists three more FREE education sessions through the end of 2020. In addition to FTD's robust calendar of webinars, we will also be presenting three virtual design shows hosted by leading design experts from the FTD Education Team. With the postponement of many state and national floral conventions, the design shows are a way for FTD to keep connected to florists and share knowledge and solutions to solve problems brought upon by the pandemic and address ways to adapt their business for a successful future.
FTD's free design education and career development offerings through the end of 2020 include: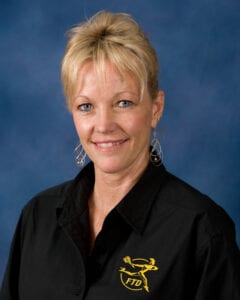 Virtual Design Shows presented by FTD Education Consultants
o Wednesday, August 19 – 4:00-4:30 ET
Designing Everyday with Deborah
FTD Education Consultant Deborah De La Flor AIFD will share her everyday design style from her flower shop in Cooper City, Florida. As a retail florist owner of De La Flor Florist & Gardens, Deb will teach you valuable tips and tricks about how to adapt your business to ever-changing situations.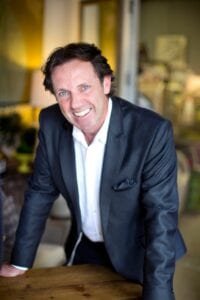 o Wednesday, September 16 – 4:00-4:30 ET
Weddings with Style…Rescheduled
FTD Education Consultant Ian Prosser AIFD, owner of Ian Prosser Productions in Tampa, FL, will offer a glimpse at current wedding design trends as a result of COVID-19. As a leading wedding and event designer, Ian will share essential business tips showing how florists can tackle the "new normal" of postponed weddings and how to manage the costs involved.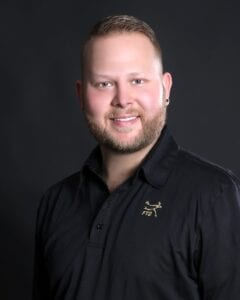 o Wednesday, October 14 – 4:00-4:30 ET
Gathered: Rustic, Autumn-Inspired Designs by Jacob
FTD Education Consultant Jacob McCall AIFD will showcase a fun, inspiring collection of fall designs to kick start the autumnal season from his home in rural Florida. Rich florals and rustic textures blend seamlessly into gorgeous creations. In this program, Jacob will delight you with his southern charm and expertise on design and color.
FTD Webinar Series presented by Leading Business Experts
o Tuesday, September 15 – 4:00-4:30 ET
Three Ways to Get More Cash Out of Your Business presented by Dan Jablons – Owner, Retail Smart Guys
Want more cash? Of course you do. But how can you get more cash out of your business? Dan Jablons of Retail Smart Guys shows you 3 things that you can adjust in your business to help you free up significant dollars and improve your cash flow.
o Tuesday, November 10 – 4:00-4:30 ET
Profit by Performing: Creating Customer Experiences That WOW and WIN Big Sales! presented by Lynn Switanowski-Barrett – President, Creative Business Consulting Group
Big box and online merchants use many tools to captivate and motivate customers to shop at their stores. Using pricing as a tool to engage customers, these merchants have found a way to drive sales and profits. Can your independent retail business compete? Absolutely! Independent retailers have what big box and online retailers never will – the ability to get up close and personal with EVERY single customer that walks in the door! This program will help retailers to connect with creative and value-added services that provide a customer experience unparalleled in any big box store. Learn how to create customer experiences that will increase customer loyalty for a lifetime in your store.
o Tuesday, December 8 – 4:00-4:30 ET
Creating Killer Content Quickly presented by Krista Neher – CEO, Boot Camp Digital
Video and photographs are the two most popular types of content on social media, yet creating great visuals can be challenging for many small and medium businesses. The good news is that you don't need expensive equipment or a designer to create amazing visual content. Krista will share basic tools for creating killer graphical content in minutes – often with your smartphone! We'll cover composition, optimization, and efficiency in a way that will have you engaging your audience with creative posts that take almost no time to make!
To register for the FREE virtual design shows and webinars and view past sessions on-demand, visit www.FTDi.com/FTDUniversity.