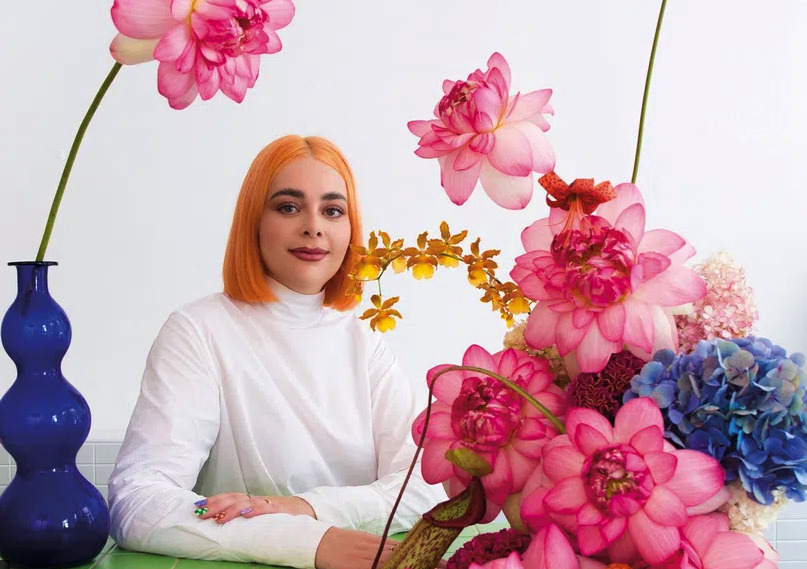 Reimagining the Craft of Floristry in Melbourne: Hattie Molloy
Melbourne-based floral artist Hattie Molloy mixes playfulness and elegance, art and design to create floral installations, sculptures and displays that surprise and delight.

I don't want to replicate what's in the garden or what nature does because no one could do it as well," she says. "Instead, I want my work to appear surreal and so, while it's beautiful, it's intriguing and provoking as well." -Hattie
The world of Hattie Molloy is a magical one. And it smells good, too. Since establishing her practice four years ago, the floral artist has been bringing a new kind of floristry to showrooms, events and stores across her home town of Melbourne. Mixing a sense of playfulness with elegance, Molloy loves the weird and wonderful as much as she values beauty. With their arresting fusions of colour, form and texture that push the boundaries of traditional flower arrangement and blur the line between art and design, her installations, sculptures and displays are in demand.
Molloy knew from a young age that she wanted to surround herself with flowers. "My nanna had an amazing garden and so I was always making posies," she says. "I was obsessed with flowers." But it wasn't until 2016 that Molloy decided to explore her passion, enrolling to study floristry at Holmesglen Institute. The course was pivotal in providing a solid foundation upon which she could re-imagine the craft. Her ensuing output has been prodigious, not to mention diverse.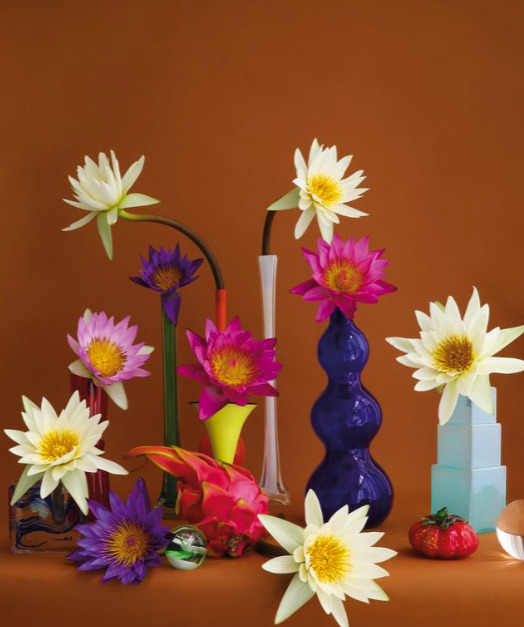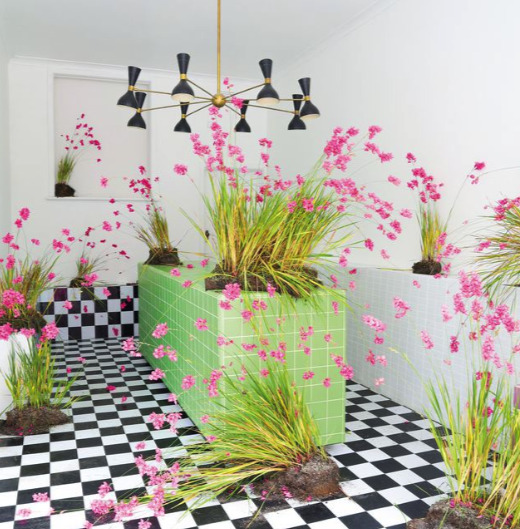 All of Molloy's creations begin with a set of invisible trajectories and incorporate moments of both rest and movement. This results in minimalist compositions with an architectural sensibility that invites the eye to dance from one element to the next. Each individual flower is treated like a work of art and Molloy's affinity for unexpected combinations – an orchid with a carnivorous plant (two of her favourites, incidentally) or a rose with foraged grass – is a key characteristic of her signature style.
She likes to celebrate imperfection and not only sees beauty in a speckled petal or bent stem, but deliberately includes something that looks a little flawed or odd in all she does. As Molloy explains, "Beautiful flowers can be like food that's too sickly sweet – it lacks a bit of acidity or something to cut through it. And that's what I always try to incorporate in my work – something unusual that cuts through all the sweetness." This juxtaposition is what gives her small assemblies an otherworldly aesthetic that's completely contemporary. And it translates into her large-scale work, as well.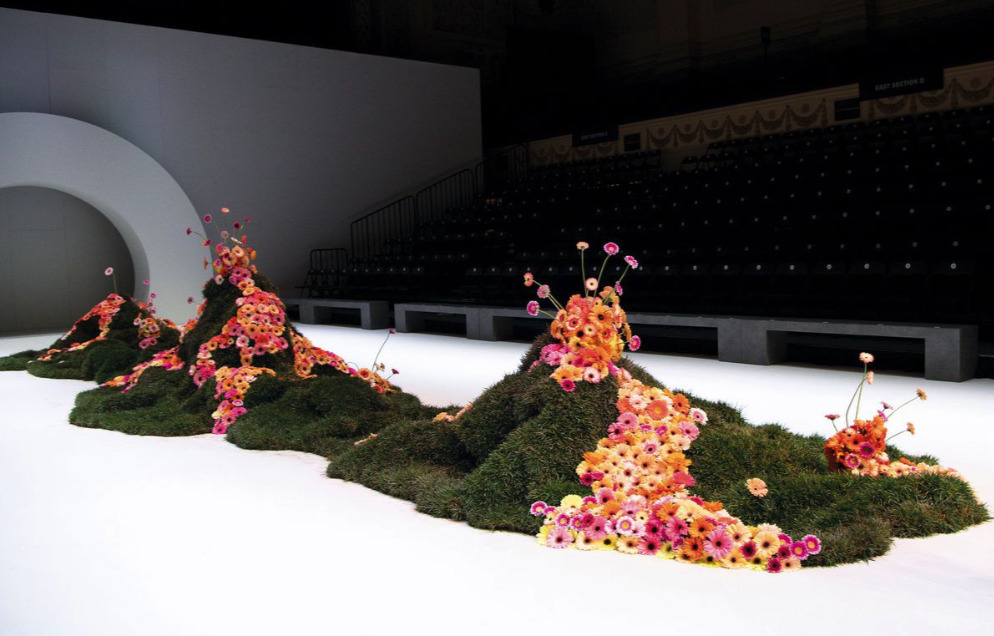 However, it's the installation she created for the runway at Melbourne Fashion Week 2018 that she considers a highlight. "I loved those dirt mounds with gerberas because they're such a polarizing flower," says Molloy. "And I was especially proud of that work because it pushed a boundary and people responded to that." She produced a similar work outside the Arts Centre Melbourne, as part of Urban Blooms for the City of Melbourne, that was 100 percent pure fun and delight.
Molloy's installations are wonderfully emotive and her new ones promise to be even more immersive than those previous. Excitingly, she's also designing a range of vases and other products, developing an exhibition, styling for editorial photoshoots and working on a coffee-table book. There's something about Molloy's work that makes everyone want more and these other ventures are sure to satisfy. Flowers, though, will always remain at the core. 
Little Rock, Arkansas, August 25, 2023* - The bustling city of Little Rock, Arkansas, played host to an extraordinary showcase of floral artistry at the Mid America Invitational Cup 2023. This prestigious event, held in conjunction with the annual Arkansas Florist...
read more