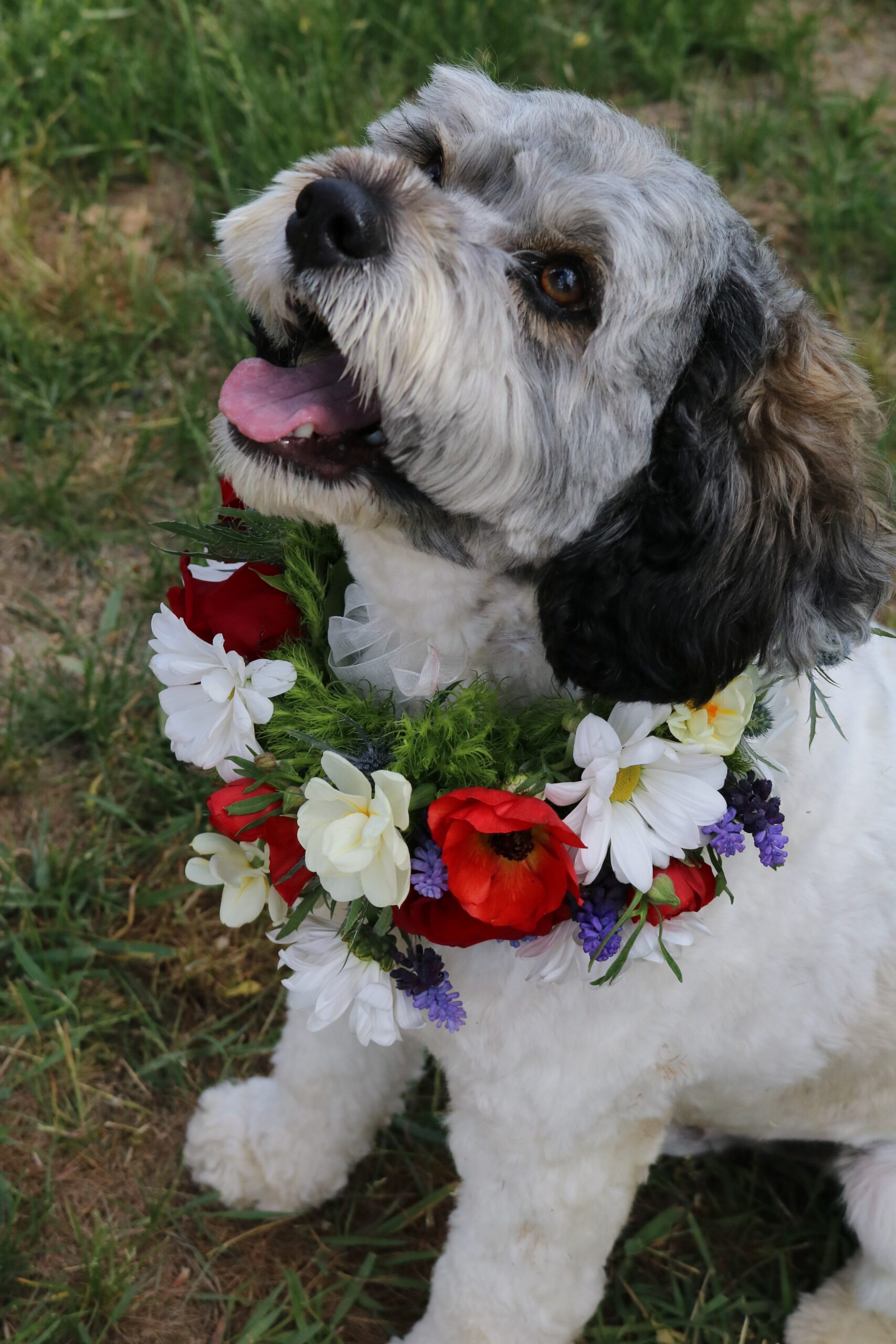 How To: Make a Floral Collar for Fido
Flower Adornments for PETS is a Fun- And-Growing-Trend, and this easy technique makes creating them a walk in the (Dog)Park.
Floral design and photos by Sue Hines
Model: Mr. Beau
When florist Sue Hines, of Sue Hines Floral in Medical Lake, Wash., isn't busy creating weddings and delivering them throughout the Spokane County area or tending to her 10 acres of woods and flower gardens at her country home, she loves creating wearable florals for her grandchildren and for Mr. Beau, her beloved Cockapoo. Here, Hines creates a super easy floral pet collar that you can make with minimal flowers, foliage and supplies, to adorn your clients' best pals whenever they're stepping out for a special occasion— or just for fun!
Create some buzz for your store by marketing a festive "Flowers for Fido" event or day in your community or neighborhood, and watch sales go through the "woof "!
Materials
BOTANICALS
Rosa 'Freedom' (hybrid tea rose)
Chrysanthemum x morifolium (daisy spray mum)
Anemone coronaria (windflower, poppy Anemone, lily-of-the-field)
Narcissus 'Bridal Crown' (double daffodil)
Dianthus barbatus 'Green Trick' (hybrid/nonflowering sweet William)
Eryngium (sea holly, eryngo)
Muscari (grape hyacinth)
Gaultheria shallon (salal, lemon leaf)
HARD GOODS 
OASIS® Floral Adhesive and Atlantic® Traditional Chenille Stems from Oasis Floral Products/Smithers-Oasis Company
Ribbon (No. 3 width)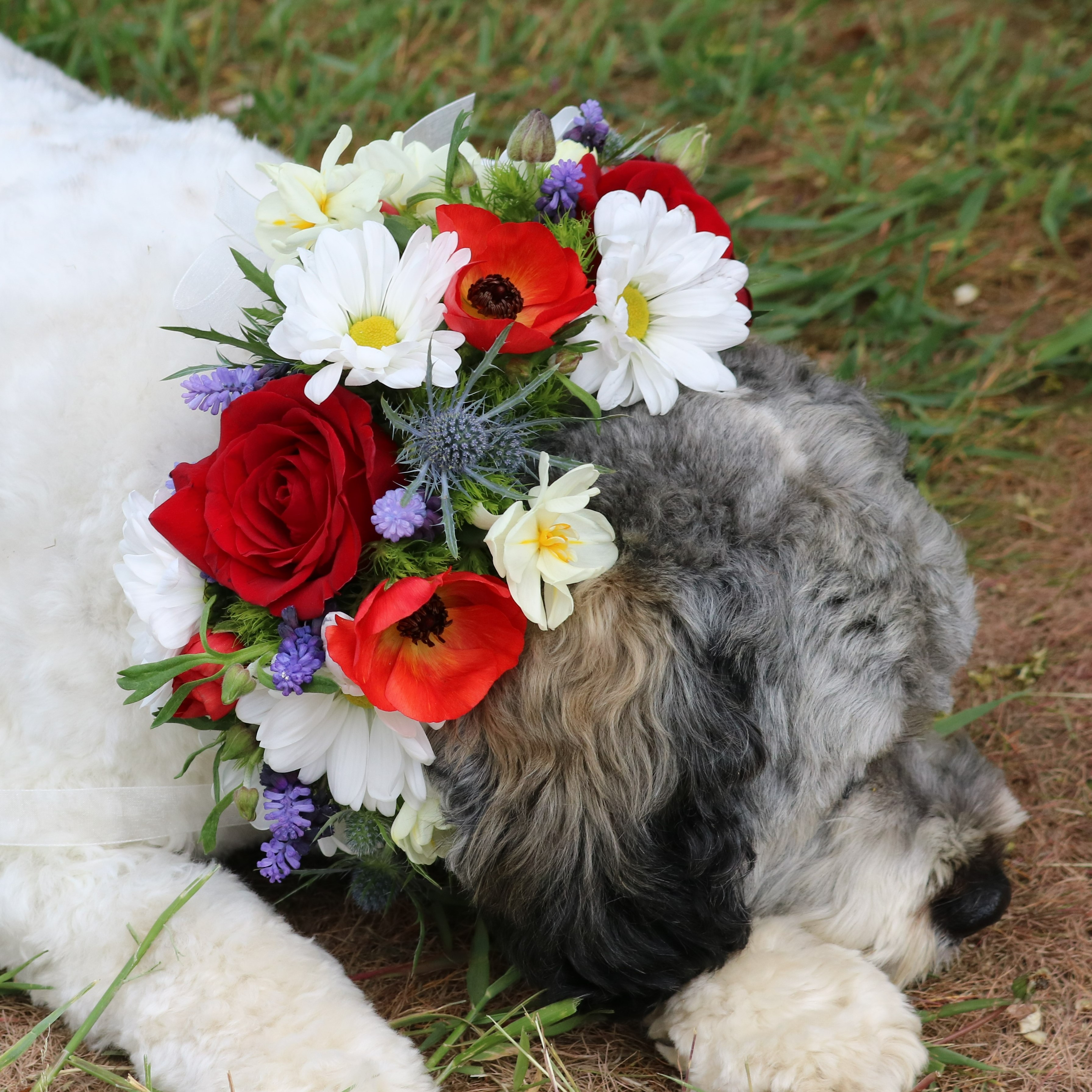 Step 1 To create a flexible base on which to glue the creating a "chain"-like structure. Tie a length of ribbon to each end of the chenille "chain."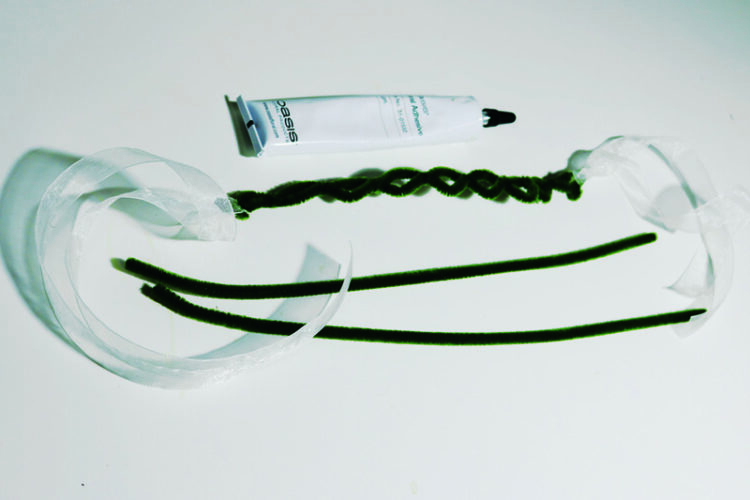 NOTE: The length and width of the ribbon you choose will depend on the size of the pet and the manner in which you plan to attach the collar. You can simply tie the ribbon around the pet's neck, as I have it here, or, to hold it more securely in one place, tie it to the pet's collar.
Step 2 Glue a row of salal leaves to the backside of the chenille structure with liquid floral adhesive.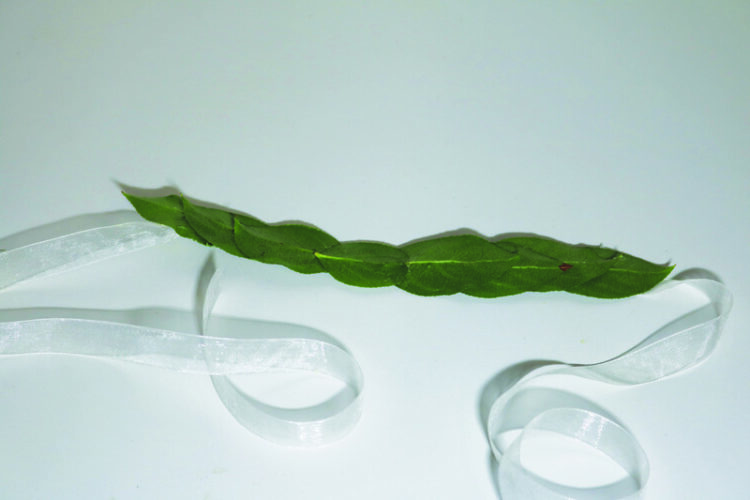 Step 3 Flip over the chenille structure, and glue flowers to it with liquid floral adhesive: first, bits of Dianthus 'Green Trick', as a base, followed by roses and daisy spray mums.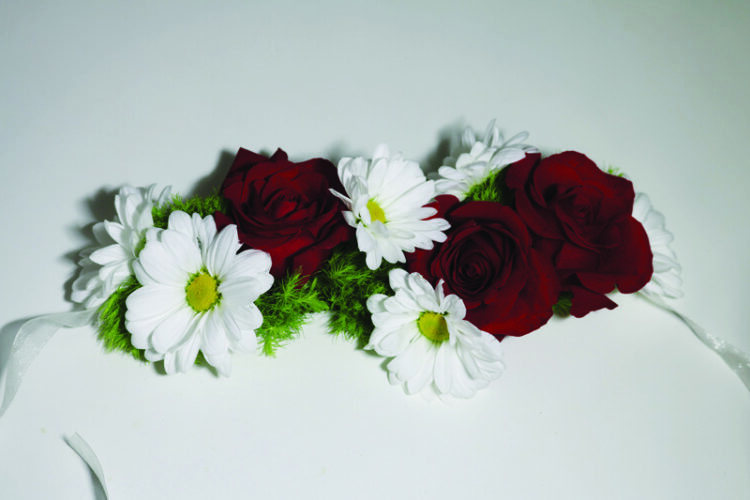 Step 4 Glue in the remaining flowers, placing the largest and most prominent/important blooms first (Anemone, daffodils and Eryngium) and finishing with the Muscari.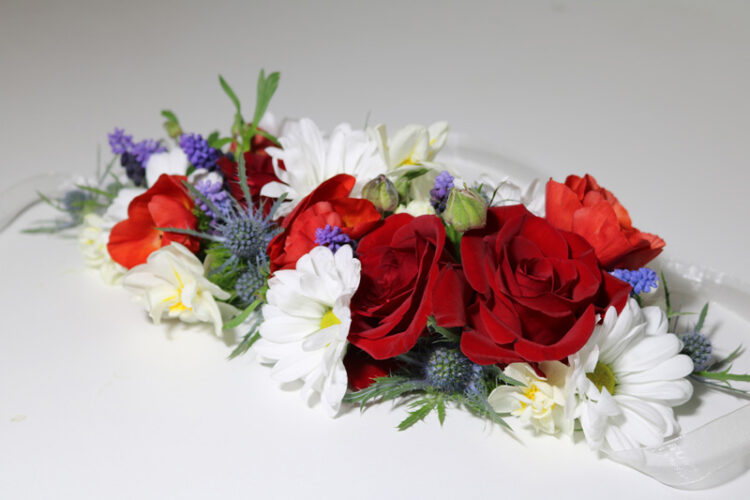 How to design a cascade-style bouquet with a sustainable approach Floral design, photos, video and text by Beth O'Reilly, AIFD, CFD, TMF Presented by Alexandra Farms Design mechanics for hand-tied cascade-style bouquets can be tricky, especially when taking a...
read more