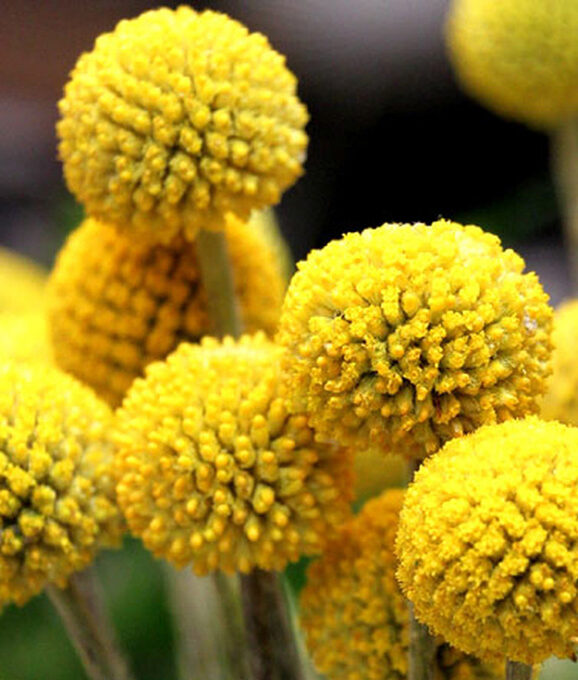 Industry Events are a "GO" –AGAIN!
-By David Coake
(From "Bouquets to Art" 2019 at the de Young museum Photography by Gary Sexton; Image courtesy of the Fine Arts Museums of San Francisco)
As parts of the world begin a return to some sense of normalcy, in-person floral design and education events are again being planned. Here's our exclusive compendium of happenings on tap for the remainder of 2021.
AIFD 2021
PFDE & Floral Summit
Oct. 14-15
Orlando, Fla. 
The American Institute of Floral Designers® (AIFD®) "2021 Professional Floral Design Evaluation® (PFDE®) & Floral Summit" is an exciting in- person event scheduled for Oct. 14-15, in Orlando, Fla. During this event, talented floral designers who wish to become Accredited AIFD® members may participate in AIFD's membership evaluation program—PFDE—on Oct. 14 . The following day, 15, AIFD will present inspiring education programs and will host an evening reception and dinner, during which attendees will be able to view the design work of the PFDE candidates. This is the first opportunity for prospective AIFD members to test and for all to experience live AIFD floral design education since 2019.
During the PFDE, each candidate will be required to complete five designs in four hours, in the categories of "Wedding," "Sympathy," "Arrangement," "Flowers to Wear" and "Designer's Choice." All designs will be extensively evaluated by AIFD's Certified Floral Evaluators, based on 10 principles and elements of floral design.
The Floral Summit will feature four one-hour education design events:
Brooke Raulerson, AIFD, CFD, FSMD, will present "Foliage Artistry," demonstrating the latest tips and tricks to blend incredible foliages
Thaddeus Servantez, AIFD, CFD, will present a fusion of permanent botanicals and fresh cut flowers to commemorate special times of the year, in "Embrace the "
The dynamic duo of Tom Bowling, AIFD, CFD, PFCI, and Jody McLeod, AIFD, CFD, PFCI, will present "Pivoting Perspective," an homage to the constantly changing floral trends and how social issues affect today's design styles.
Jacob McCall, AIFD, CFD, AAF, FSMD, will demonstrate how to raise the bar with truly cutting-edge floral creations.
Registration for this event is limited, so register early! For more information and to register, visit aifd.org.
SYMPOSIUM 2022
AIFD's next national "Symposium" will take place in Las Vegas, Nev., July 4-9, 2022. Mark the date on your calendar now, and watch for details at aifd.org.
Inspired Design Retreats
June 7-9
Liberty Hill (Austin), Texas 
Sept. 10-12
Black Hills of South Dakota
The Inspired Design education team comprises Patience Pickner, AIFD, CFD, PFCI, SDCF, and Ace Berry, AIFD, CFD, PFCI, TMF, two friends who joined forces almost 10 years ago to bring education, networking, collaboration and passion to other floral artists. Inspired Design hosts two three-day, styled-shoot retreats each year, along with several design shows and smaller classes at wholesalers and state florist association events.
The first of this year's "Inspired Design Retreats," scheduled for June 7-9, is a wedding-inspired styled-shoot floral design event at the beautiful HighPointe Estate in Liberty Hill (Austin), Texas. The second retreat is an art-and-design- focused styled shoot in the gorgeous Black Hills of South Dakota, Sept. 10-12.
Both retreats are designed to refresh, rejuvenate and refuel the floral artist in each attendee and will focus on no-boundaries floral design, collaboration, networking and so much more.
Provided for both events are:
All of the flowers and hard goods needed
Amazing locations
Professional models, photographers, videographers, and hair and makeup artists
Thought-provoking discussions, demonstrations and presentations
Meals
And amazing memories!
Attendees will walk away with a newfound confidence and love of designing—as well as hundreds of professional photographs for their social media.
Visit inspireddesign.info to find more details on each retreat.
Texas Floral Expo
June 25-27
Houston, Texas
On the weekend of June 25-27, Texas State Florists' Association (TSFA) will host a socially distanced "Texas Floral Expo," in Houston, at the Westin Galleria hotel. Here are highlights of the design and education events on tap:
BUSINESS SESSIONS will provide the best in business instruction to help you transform your bottom Presenters are Derrick Myers, CPA, CFP, PFCI; Renato Sogueco, AAF, PFCI; Ann Jordan, AIFD, CFD, AAF, MMFD; Corrine Heck; and Sharon McGukin, AIFD, CFD, AAF, PFCI. Topics include rebuilding profits and training your team to do so; strategies for expanding your business; what it takes to be "The Smart Designer"; the importance of contract terms; and the latest ideas in the business of weddings, from consultation to color trends and pricing to products.
DESIGN LECTURES AND DEMONSTRATIONS will feature Joyce Mason-Monheim, AAF, AIFD, PFCI, AzMF; Renee Tucci, AIFD, PFCI; and Ann Jordan, AIFD, CFD, AAF, MMFD, who will bring their best to the topics of merchandising, sympathy styles and the impact of perception.
During the "Wedding Petals" DESIGN PRESENTATION, Derrick Vasquez, AIFD, CFD, will showcase inspired floral design stylings ranging from imaginative and innovative to classic and romantic.
HANDS-ON DESIGN WORKSHOPS, taught by nationally renowned instructors, will address current topics to increase your potential and transform your Class size is limited, so register separately for these opportunities, at tsfa.org, today!
The "TEXAS DESIGNER OF THE YEAR COMPETITION," themed "Botanical Transformations," is sure to yield exciting and innovative design concepts from the competitors.
LUNCH & LEARN sessions, on Saturday and Sunday, are included in the Expo registration: "Creative Flair," with Ken Senter, AIFD, CFD, and "Preserved Possibilities," with Jenny Thomasson, AIFD, CFD, AAF, PFCI, EMC.
BREAKFAST AND DINNER PRESENTATIONS are also included in the Expo HBO Max Full Bloom stars Beth O'Reilly, AIFD, CFD, TMF, and Ace Berry, AIFD, CFD, TMF, will present during the "Stars of Texas Dinner Event" on Friday evening. Sharon McGukin, AIFD, CFD, AAF, PFCI, will brighten Saturday morning with a discussion on marketing.
The PRODUCT GALLERY will showcase the latest products for the floral industry from the Texas Floral Education Underwriters.
Visit tsfa.org to get more information on specific programs and presenters, and to register. Register before June 21, at $395 per person. Call (713) 960- 8100 to book a room, and request the amazing TSFA rate of $129 per night.
NOTE: The National Alliance of Floral Associations (NAFA) will host its "Annual Meeting" at the Westin Galleria, immediately following the "Texas Floral Expo," on June 27-28 ( floralassociations.org).
TEXAS FLORAL SHOWCASES
In addition to the "Texas Floral Expo," Texas State Florists' Association also will host two one-day "Texas Floral Showcase" events in 2021:
Aug 11, in Waco, Texas
Oct 6, in Lubbock, Texas
For more information on each Showcase, and to register to attend, visit tsfa.org/texasfloralshowcase.
Bouquets to Art
June 8-13
de Young museum
San Francisco, Calif.
The Bay Area's beloved floral fundraiser, "Bouquets to Art," is back again, in the galleries of San Francisco's de Young museum, for its 37th year.
For this event, more than 100 of the region's most innovative and sought-after floral designers converge at the de Young to create dazzling flower designs inspired by the museum's paintings, sculptures, objects and architecture. The floral interpretations of the art works offer visitors new perspectives on the museum's permanent collection. Tickets for the event are $35 and are available at deyoungmuseum.org/bouquets.
For the first time, art lovers—from the Bay area and across the world— an visit "Bouquets to Art" virtually— from the comfort of their homes.
Those interested in a "Virtual Visit"— or those who wish to complement their on-site visits with a self-guided tour and unobstructed views of the floral creations—can purchase tickets for $10 at deyoungmuseum.org/ bouquets (the "Virtual Tour" is free for museum members).
Other happenings at the de Young during the "Bouquets to Art" event include the following:
A "Bouquets to Art Opening Preview" evening on June 7, from 4 m. to 9 p.m. Event attendees will be the first to view the floral designs in the de Young galleries. Guests will also enjoy stunning floral fashions created by San Francisco City College students and receive elegant boxed dinners to enjoy at home after viewing the floral delights onsite.
Another virtual event, a Zoom seminar, will feature renowned international ikebana teacher Soho Sakai, who will lead an ikebana workshop, "Ikebana Reflects the Person Who Arranged It," exploring the relationship between ikebana and nature. Tickets are $15 and available on deyoungmuseum.org/bouquets. ( June 9, 10 a.m. PST)
Presented by the Fine Arts Museums of San Francisco, "Bouquets to Art"— a fundraising event—helps underwrite exhibitions, conservation projects and education programs at the organization's two museums—the de Young, in Golden Gate Park, and the Legion of Honor, in Lincoln Park.
MORE COMING EVENTS
Floral industry happenings through the end of 2021
Check out the events on this list, and make plans to get out and attend one or more of them. It's just what the doctor ordered, and it will do wonders for your creative spirit and soul!
NOTE: Dates for many state florist association, wholesaler and other organizations' events were not available by the time we went to press in early May. Be sure to check the websites of your favorite industry organizations and wholesalers to get updates on events that may be coming. (To have your event date added to this list, email the info to editorial@floristsreview.com)
JUNE
June 3-6, 10-13
ART IN BLOOM
North Carolina Museum of Art
Raleigh,N.C.
ncartmuseum.org
June 7-9
INSPIRED DESIGN RETREAT
Liberty Hill (Austin), Texas
inspireddesign.info
June 7-9
WF&FSA (Wholesale Florist & Florist
Supplier Assn.)
FLORAL DISTRIBUTION CONFERENCE
Miami, Fla.
wffsa.org
June 8-13
BOUQUETS TO ART
San Francisco, Calif.
deyoung.famsf.org/
bouquets-to-art
June 21
TEAM FLOWER CONFERENCE
Online/Virtual
teamflower.org/
conference-2021
June 25-27
TEXAS FLORAL EXPO
(Texas State Florists' Assn.)
Houston, Texas
tsfa.org/texasfloralexpo2021
June 27-28
NATIONAL ALLIANCE OF
FLORAL ASSOCIATIONS
(NAFA) ANNUAL MEETING
Houston, Texas
floralassociations.org
June 28-30
SLOW FLOWERS SUMMIT
Woodside, Calif.
slowflowerssummit.com
JULY
July 10-13
CULTIVATE '21 (American Hort)
Columbus,   Ohio
cultivateevent.org
July 27-29
PERENNIAL PLANT ASSN.
(PPA) 2021 VIRTUAL
NATIONAL SYMPOSIUM
Online/Virtual
perennialplant.org/page/
virtualnationalsymposium
July 27-30
WF&FSA (Wholesale Florist &
Florist Supplier Assn.)
DEVELOPMENTAL EXPERIENCE
(formerly Management Institute)
Niagara Falls, Ontario, Canada
wffsa.org
July 31-Aug. 1
SOUTH DAKOTA FLORISTS
ASSN. 2021 CONVENTION
Flandreau, S.D.
sdflorists.org
AUGUST
Aug. 11
TEXAS FLORAL SHOWCASE
(Texas State Florists' Assn.)
Waco, Texas
tsfa.org/texasfloralshowcase
Aug. 27-29
FLORIDA STATE FLORISTS'
ASSN. CENTENNIAL CELEBRATION
Weston, Fla.
floridastatefloristsassociation.com
SEPTEMBER
Sept. 10-12
INSPIRED DESIGN RETREAT
Black Hills of South Dakota
inspireddesign.info
Sept. 12-14
PMA (Produce Marketing Assn.)
WOMEN'S FRESH PERSPECTIVES CONFERENCE
Santa Ana Pueblo, N.M.
pma.com/events/cgt-womens-fresh-perspectives
Sept. 16-18
INTERNATIONAL FLORICULTURE EXPO (IFE)
Miami Beach, Fla.
floriexpo.com
Sept. 21-23
SAF (Society of American Florists)
ORLANDO 2021
ANNUAL CONVENTION
Orlando, Fla. safnow.org
Sept. 21-26
RHS CHELSEA FLOWER SHOW
London, England
rhs.org.uk
Sept. 22-24
WORLD FLORAL EXPO
New York, N.Y.
hppexhibitions.com/wfe
Sept. 24-27
FLEURAMOUR
Bilzen, Belgium
en.fleuramour.be
OCTOBER
Oct. 6
TEXAS FLORAL SHOWCASE
(Texas State Florists' Assn.)
Lubbock, Texas
tsfa.org/texasfloralshowcase
Oct. 6-7
CANADIAN GREENHOUSE CONFERENCE
Online/Virtual
canadiangreenhouse
conference.com
Oct. 14-15
AIFD (American Institute of Floral Designers)
2021 PFDE & FLORAL SUMMIT
Orlando, Fla.
aifd.org
Oct. 28-30
PMA (Produce Marketing Assn.) FRESH SUMMIT
New Orleans, La.
pma.com/events/freshsummit
NOVEMBER
Nov. 3-5
INTERNATIONAL FLORI- CULTURE &
HORTICULTURE TRADE FAIR (IFTF)
Vijfhuizen, Netherlands
hppexhibitions.com/iftf
Nov. 3-5
ROYAL FLORAHOLLAND
TRADE FAIR AALSMEER 2021
Aalsmeer, Netherlands
tradefairaalsmeer.com
Nov. 16-19
ORNAMENTAL PLANTS & FLOWERS MÉXICO
México City, México
opfexpo.com
You don't have to be based in California to enjoy the benefits of CalFlowers membership.
Your business doesn't have to be based in California to join CalFlowers.
Our membership includes:
Growers
Wholesale Florists
Flower Shippers
Retail Florists
Studio Florists
Wedding and Event Planners
Independent Floral Designers
CalFlowers exclusive member discounts Include:
FedEx
Up to 70% off FedEx Priority Overnight® and FedEx Standard Overnight® services
Up to 38% off FedEx Ground® services
GLS
More than 70% off standard GLS rates
OnTrac
More than 70% off standard OnTrac rates
Highlights from Colombia's international cut flower trade show By Nita Robertson, AIFD, CFD Started in 1991, Proflora is a biennial international trade show for the cut flower industry organized by Asocolflores, the Association of Colombian Flower Exporters, to...
read more