Entrepreneurs remain resilient and optimistic about the year ahead. NerdWallet's small-business writers offer their predictions and advice as we begin the new year.
Full Article Below Source
Small-Business Trends: 6 Predictions for 2023
Randa Kriss. Jan 11, 2023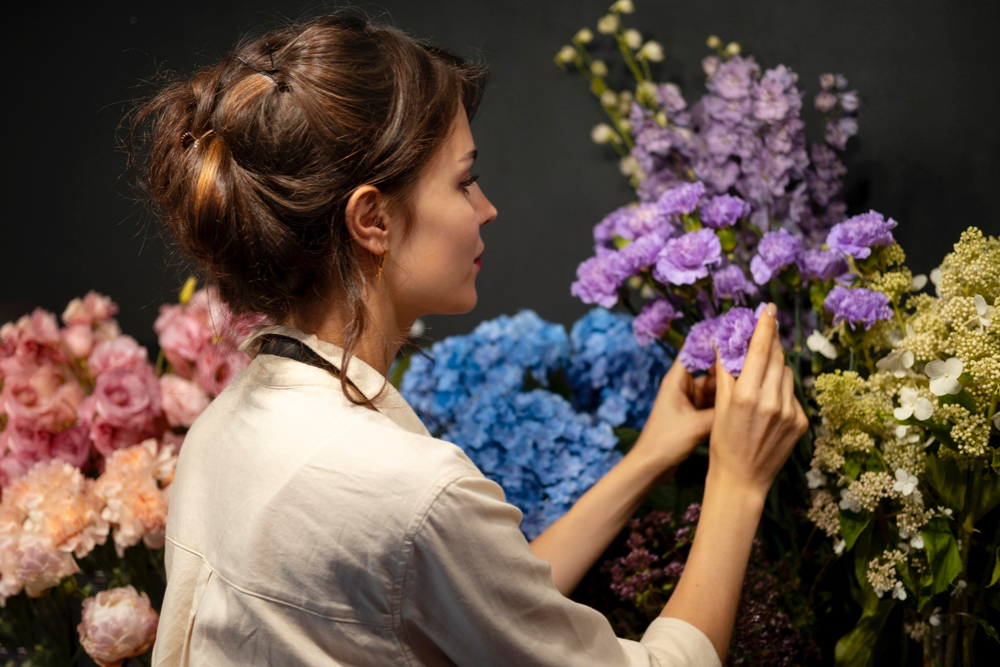 Since the onset of the COVID-19 pandemic, small-business owners have faced ever-changing regulations, cash flow shortages and general economic uncertainty. And 2022 brought its own challenges: inflation, rising interest rates and staffing shortages, among others.
Entrepreneurs, however, remain resilient and optimistic about the year ahead. In fact, 66% of small-business owners expect their revenue to increase over the next 12 months and 52% plan to expand their operations, according to an annual report by Bank of America in late 2022.
So, what will 2023 bring for business owners?
NerdWallet's small-business writers offer their predictions and advice as we begin the new year.
1. Banks go all-in on customer experience
Kelsey Sheehy: Expect online banks and neobanks to up their game — offering higher interest rates on checking and savings accounts and more business-friendly features — as they compete for customers in an increasingly crowded space. Business owners should shop around for an account that goes beyond the basic deposit account and find one that adds value to their company.
Takeaway
Consider whether your bank can be doing more for your business. You might look for business bank accounts with lower fees or integrated tools (e.g., invoicing, accounting software). It might also be a good time to look for a high-yield checking or savings account to help your business earn interest on your existing funds. Don't hesitate to explore new options and talk to providers about your needs.
2. Inflation demands adaptability
Hillary Crawford: Inflation may force business owners to start thinking more about how they can improve efficiency and save money in the long run. This might mean purchasing electric vehicles, reviewing shipping processes and improving their building's energy efficiency.
Takeaway
Stay adaptable and think creatively about your company's strategies and operations because it appears inflation will continue to affect businesses for the near future.
3. Tailored benefits draw in new employees
Lisa Anthony: The labor shortage is likely to continue in 2023. Small-business owners may be able to gain a competitive advantage in recruiting new talent by offering benefits such as hybrid workplaces and other options that can attract workers who are looking for greater flexibility from their employers.
akeaway
Explore new and unique perks your business can offer — such as mentorship programs, growth opportunities and flexible schedules and time off to attract and retain talent — even on a limited budget.
4. Borrowing costs remain high
Kelsey Sheehy: Business owners will need a way to offset high interest rates and a tight lending market, which will likely persist into 2023. Expect business credit cards with a balance transfer or 0% introductory annual percentage rate offer to be in high demand in the coming year.
Takeaway
Borrowing costs will likely remain expensive for the time being. If you need access to capital but a traditional business loan is out of reach, consider alternative funding options, like business grants or credit cards with rewards that work for your business.
5. Communication is key for customer relationships
Hillary Crawford: Engaging with customers on social media will continue to be important for brick-and-mortar shops, restaurants and online businesses, especially in cases where they need to raise prices or alter their hours of operation. Inflation affects consumers, too, and being upfront about the struggles your business faces can help them relate to you. Chances are, they'll also be more understanding.
Takeaway
Be clear and proactive when communicating with your customers because this can help preserve your relationships, even in times of uncertainty. Determine the best avenues for communication — whether social media or other channels — and meet your customers where they are.
6. Cost of doing business continues to rise
Rosalie Murphy: Small-business insurance price increases slowed a bit in 2022, but costs are still rising fast, according to the most recent data from The Council of Insurance Agents & Brokers. Price increases have been most dramatic in cybersecurity and property insurance. As natural disasters and digital security breaches get more frequent and more severe, some insurance costs could keep rising even if inflation slows.
Lisa Anthony: The cost of small-business software is likely to increase this year. Some providers may increase their pricing while others may adjust the features offered in their base plans — making an upgrade to a costlier plan more likely to get the tools you need. Comparing competitors' pricing and product features will be as important as ever for businesses to get the services they need at a cost that falls within their budget.
Takeaway
The start of a new year is a good time to evaluate your operating expenses. Identify areas where you might be able to save money and/or where an alternative product might be better for your needs.
The best way to save money on your business insurance, for example, is to compare quotes from multiple providers, Murphy says. If your insurance costs ballooned last year, set aside time in 2023 to get online quotes from other companies or work with your insurance agent to see whether you could pay less for coverage, she says.
More From NerdWallet
Randa Kriss writes for NerdWallet. Email: rkriss@nerdwallet.com.
The article Small-Business Trends: 6 Predictions for 2023 originally appeared on NerdWallet.