By Nita Robertson. AIFD, CFD
A career with flowers can take on many different forms. Here, we will explore the studio and retail flower shop business models. A huge factor in deciding which business model is right for you is personal lifestyle choice and goals—as well as work environment preferences. It really just comes down to each individual.
RETAIL FLOWER SHOP
A retail florist typically provides a variety of products and services, among them fresh cut flowers and arrangements; plants; permanent and dried botanicals; giftware and home décor; and delivery. Fresh product requires maintaining and managing a daily inventory. Full-time staffing, consistent operating hours that are convenient to consumers, reliance on holidays and other busy occasions and the stresses that come with them, and higher facility costs are often parts of the retail flower shop equation, as well.
Before the internet changed the business world, a brick-and-mortar storefront was the primary type of retail floral operation. Today, many retailers are seeing a decrease in walk-in customers and huge increase in online sales, and the fundamental role and purpose of retail stores is changing, forcing brick-and-mortar to find ways to stay relevant and transform their strategies to meet evolving customer needs. Today's retail florists need to utilize every inch of their space to maximize profit, and many are generating new revenue by hosting workshops and events in their stores. They are also having to reevaluate the in-store shopping experiences they provide, to encourage more customers to visit their locations.
Mike Hollenbeck, AIFD, CFD, owner of Floral Artistry in Lewiston, Idaho, has been a retail florist for many years. When he started in the industry more than 20 years ago, having a retail location was crucial, he says. "It gave your business legitimacy, which was important to attracting customers."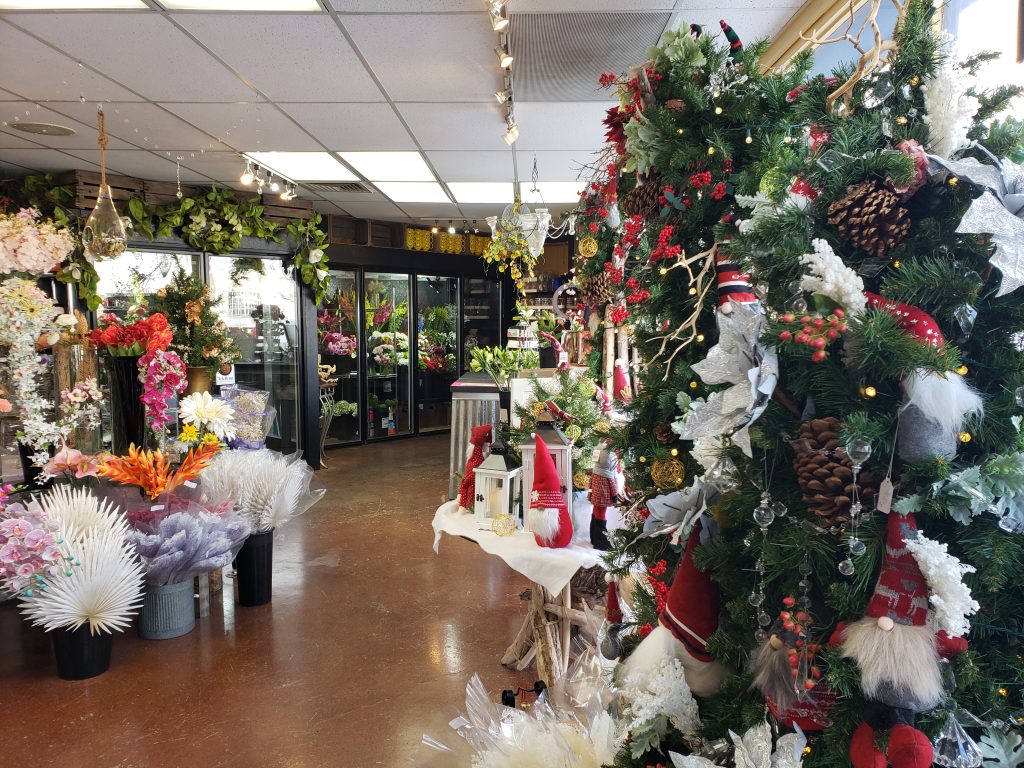 It is still true that a retail location provides legitimacy, but there are now other ways for consumers to make purchases. Hollenbeck shares that his walk-in sales decreased over the past few years, but his online sales have grown. So, in today's retail world, keeping your eyes on your overhead is important, which might mean not paying top dollar for your location. It is important to analyze your sales in relation to you location costs.
Natalie Gill, founder and co-owner of Native Poppy, with two locations in the San Diego, Calif., area, believes it's easier than ever to start a small business these days thanks to social media and the internet being free resources to access a community, and she's not surprised there is an uptick in people becoming florists. "For me, starting out, being a studio florist was the obvious choice," she recalls. "There was minimal overhead for my freelance and event schedule, I could do all of my advertising online, and I didn't need a commercial space to work out of."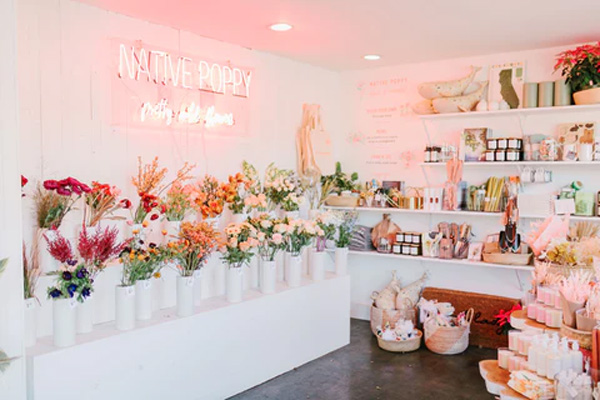 Although Gill made the transition to brick-and-mortar, she warns it's not for everyone. "Switching from studio to brick-and-mortar does not necessarily result in growth," she cautions. "For me, it was an opportunity to stretch new muscles and try something completely different. I was attracted to the idea of creating an everyday flower experience for my community rather than just producing florals for events."
For those making a switch, there are differences one needs to be prepared for. "Running a retail shop requires so much energy to consistently cover your overhead and manage employees," Gill says. "The constant energy required to attract new customers is also labor intensive, and I can see why someone who may just love design would leave the retail world because it requires hiring superior managers and store personnel, developing consistent marketing strategies and maintaining the aesthetic of a retail shop."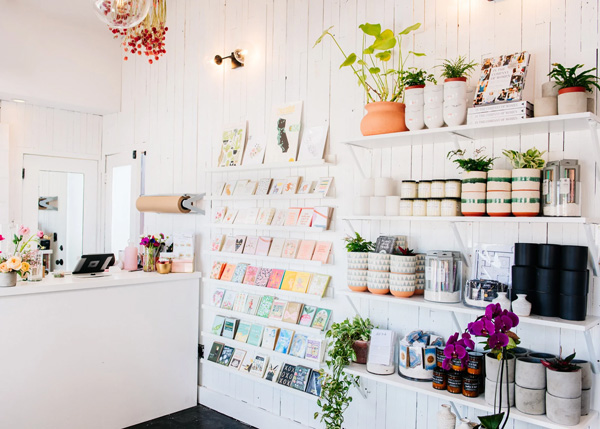 Darlene Nelson, owner of DLN Floral Creations in Naperville, Ill., has gone from studio to retail, from retail back to studio and then back to retail again. "The biggest advantage of a studio over a retail location is more freedom and much less overhead," she notes. "However, a retail store provides more revenue avenues and opportunities for growth. It is much easier for me to build a clientele with a retail shop because I had more products and services to offer. If I had to do it again, I would combine aspects of both models and market my company more as a floral experience than a retail store. No matter which type of business you have, it is a lot of hard work, but the rewards are many with both."
"I've done both," says Adrianna Duran-Leon, AIFD, CFD, owner of The Flower Company in Albuquerque, N.M. "I started as a brick-and-mortar shop more than 40 years ago and remained that way until March 2016, when I became a studio florist. I had everything except the retail storefront. People would call wanting to know where the shop was. When I would tell them we were studio but still offered the same goods and services, many decided not to order from us. After nine months of this battle and seeing a decline in sales, I made the leap back to a retail shop. It's been the best decision I've made. The business has been growing, so I guess I'm intended to be a retail shop owner."
STUDIO FLORIST
Studio florists are floral designers who typically work out of either their homes or commercial but nonretail locations and specialize in weddings and events—although some studio florists fill daily orders, as well. The studio florist business model affords designers to choose a work/life balance that is right for them. Some may have children, for example, and working in a home-based studio is the best fit for them; others may want to separate their business and personal lives and, thus, choose a commercial location.
When Rhonda Bullington opened Loess Hills Floral in Council Bluffs, Iowa, in 2001, she wrote her business plan to be a full-service retail flower shop. After one year in business, she came upon an industrial studio space in an up-and-coming arts district and decided to make a change.
"It was an old warehouse that had been converted into retail/studio spaces," she says. "The rent was reasonable, so I took the risk and moved. I got rid of wire services and started focusing on what I did best: sympathy work, weddings and events."
Being in a town of around 60,000 people, with two other established flower shops and three major grocery stores that offer full-service floral departments, Bullington knew this was the best move. "It's better than I expected," she says. "I don't have to have someone sitting at the shop answering the phone waiting for customers to come in; through my virtual secretary/answering service, calls will ring to my studio and then to my cell phone. So, if I happen to be out on a delivery, I'm still able to answer the phone. I have more freedom to meet with clients on-site, or if I want to work from my home office, I'm able to do that."
Bullington wishes she would have started as a studio florist, saving the money she spent on giftware, advertising, wire services, etc. Her advice for others thinking of following her lead is to make sure they have a space where they can meet with clients; that customers can reach them via phone, text or email; and that potential clients can see their work via social media and/or a website.
"For me, basing my business out of a studio in my barn has been beneficial in so many ways," shares Anika Wilson, owner of Bad Rabbit Flowers in Westbrook, Maine. "Working from a studio as opposed to a public-facing storefront means I have very little overhead, more time to myself, less distraction while working, and more flexibility in my work schedule, which ultimately reduces stress and provides me with a better work/life balance. I don't have to hire as much help, and the studio concept enables me to be a bit more selective about my customers and the work I agree to do. Because my studio is at my home, it's also beneficial when it comes to tax season. I don't really see any drawbacks to the way I work; honestly, after working for years in service-based industries, I cannot see myself enjoying a retail environment."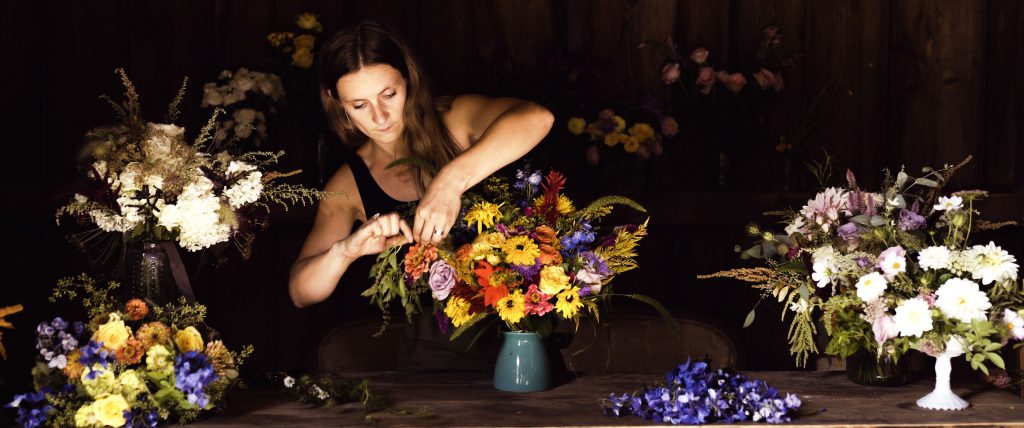 Joey-Lynn Curry, owner of Remington's Flowers & Co. in East Troy, Wis., shares her similar yet unique story, espousing the virtues of the studio florist business model: "I started my business right when the pandemic was beginning in 2020, designing arrangements and creating weddings out of a tiny studio shed. Three months later, I got the opportunity to rent and renovate a storefront/studio space 15 minutes from my home, and I knew I couldn't pass up the opportunity.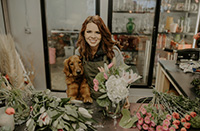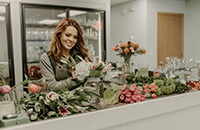 "I knew from my past work experience in another flower shop that I didn't want to have a traditional retail store. I wanted to be able to make my own schedule, not have to be at the space every day for specific hours, and work when it's best for me and my schedule. Not only that, but it wouldn't be practical in a village with fewer than 5,000 residents.
"In my studio space, I have the perfect 25-foot flower cooler; storage for all my rentals; a beautiful work area; and a space for my four golden retrievers, so they can come to work with me every day. Even though I am not open regular store hours, I offer deliveries and occasional pickups.
"The pros of having a studio space are endless. I can create my own work schedule, and I get to be more focused, creative and involved with my brides and their weddings. There really are no cons of having a studio space, in my opinion. It's perfect for me and my business."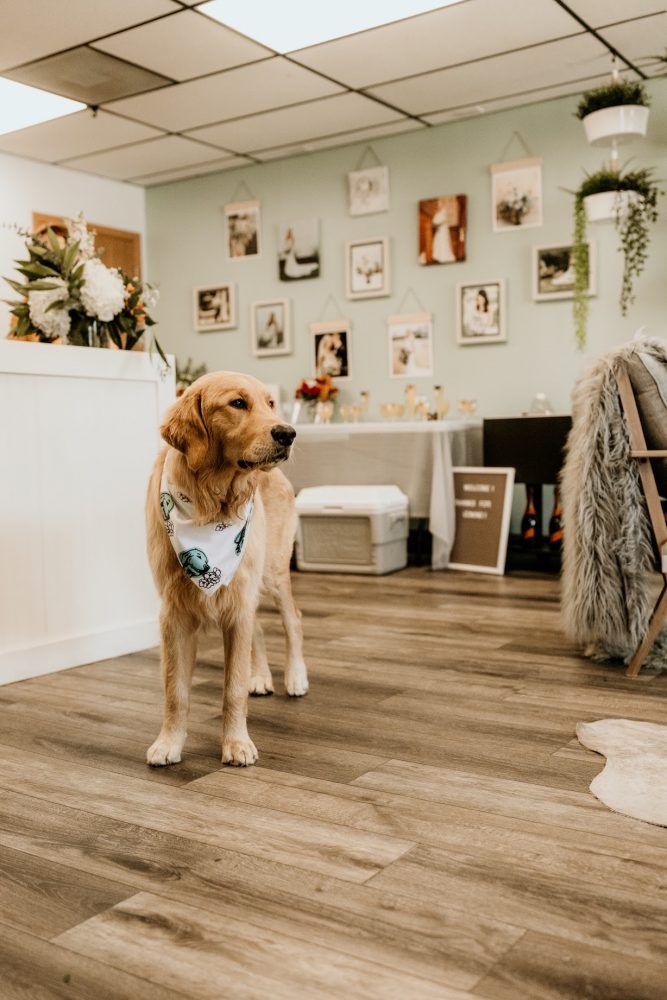 Studio Versus Brick-and-mortar Retail Florist
STUDIO FLORIST
Pros:
• Lower start-up costs
• Lower overhead
• Ability to work from home
• Exciting, engaging work connected to live events
• No distraction from walk-in customers, giving you a greater ability to focus on design
• Flexible work schedule
Cons:
• Time-sensitive work can generate a lot of stress
• Limited space to work if from home
• No storefront to benefit from foot traffic
• Legitimacy without retail location can be a challenge
• No retail outlet to sell extra flowers from event work
• Working weekends
BRICK-AND-MORTAR RETAIL FLOWER SHOP
Pros:
• A physical location helps give your business legitimacy
• In-person connections with customers
• Benefit from walk-in customers
• Branding from high traffic locations
• High-quality, face-to-face customer service increases sales
Cons:
• Higher overhead
• Higher start-up costs
• Time commitment
• Working holidays
• Retaining and engaging employees
• Labor intensive
Studio Versus Retail Shop—or Hybrid?
A look at the pros and cons of each business model, as well as your lifestyle and personal goals, will help you determine if changing to an alternative mode of business is right for you.
By Alex Frost
According to Wikipedia, the difference between a "studio" and a "shop" is that a studio is an artist's workshop while a shop is a retail storefront that sells goods and services to the public.
In the flower business, we have observed these same parallels, where a talented individual floral designer/event planner starts a business servicing wedding and event work for a few select people or companies. This is often out of his or her home or garage, then progresses to a commercial but nonretail location (usually not open to the public) to work on more and/or larger weddings and events. The studio business model is a great way to "de-risk" getting into the flower business without committing to a full-time payroll, high fixed location costs and carrying daily inventory.
At QuickFlora, we observe that, at some point, most studio florists start to receive requests to deliver flowers for special occasions. Existing wedding and event clients start calling and asking for delivery service for special occasions. Rather than declining these orders, the studio florist inevitably ends up becoming more of a traditional full-service flower "shop"—a hybrid, if you will—by default.
Ironically, we have observed that the most financially successful florists have all taken this same progression of steps over the lifespan of their businesses, some faster than others. In some cases, the progression took a few years; in others, it took five to seven years. It is interesting to note that most of the owners of these operations had no prior experience in the floral industry.
Diversifying from a studio florist to a full-time retail florist also helps balance the cash-flow ups and downs from one-time and often sporadic wedding and event work experienced by many studio florists. The downside is the need for full-time staffing and daily inventory required to operate a retail business. In many cases, these studios/shops also add flower classes to the mix to build their flower brands and draw in upper-end clients. We have seen this trend in almost every major city—not unlike the catering business, which has the same parallels of progression.
Many studio operators are well versed in the budgeting process for weddings and events. These same financial control skills then transfer over into daily retail operations quite easily. In fact, most of these flower companies are the most profitable operators we see, due to a keen eye on budgeting, purchasing and labor cost controls.
In some cases, studio operators make conscious lifestyle choices not to progress into daily retail. They typically work extremely hard Thursday through Saturday or Sunday and take Monday through Wednesday off to recharge. This is not a bad trade-off in many ways and is totally understandable.
The decision of each floral operator to deploy a studio or retail shop business model is based on personal lifestyle choices and goals as to what type of flower business he or she wishes to build over time. There are no right and wrong directions; the key factor required is that they must be profitable, no matter which path they choose.