Source: That Flower Feeling Press Release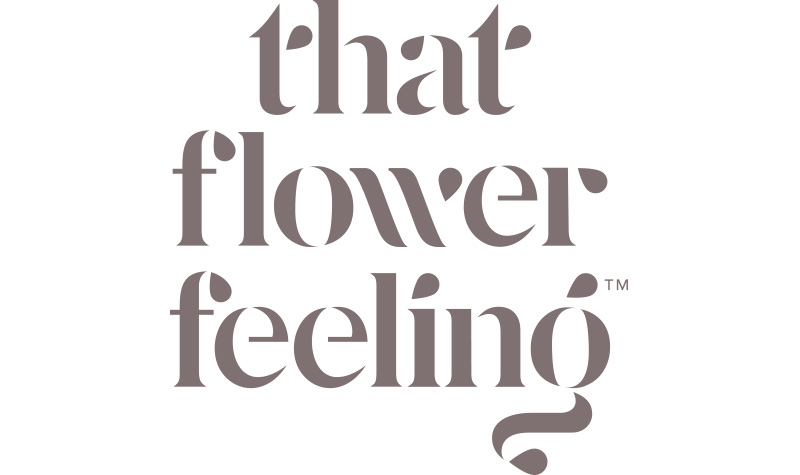 As per the lyrics of her now infamous song, Miley doesn't need anyone to buy her flowers.
So instead, That Flower Feeling thanked her with the next best thing: a defiant, Miley-inspired vase.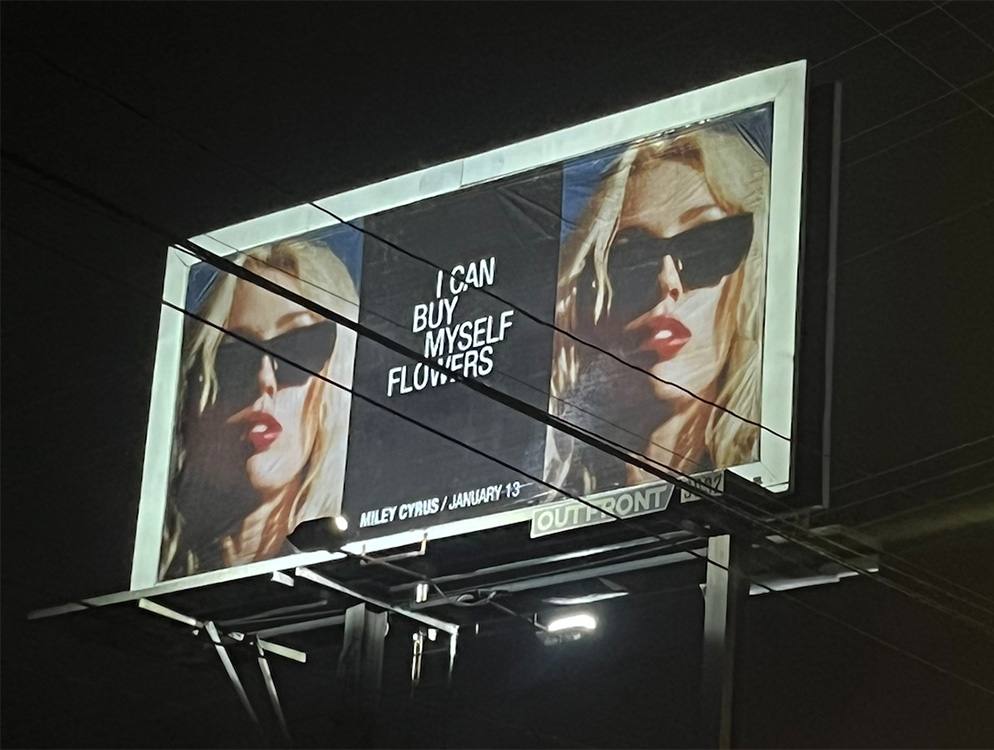 Fallbrook, California — When Miley Cyrus unintentionally captures your brand purpose in a song, there's only one thing that can be done: thank her for the selfless act and make her your unofficial ambassador.
The lyrics in Miley's billboard-topping song Flowers, "I can buy myself flowers" have become an anthem for self-empowerment. Turning what's typically seen as a romantic gift into a rebellious act of self-care.
It's a message that's not far from what the flower brand, That Flower Feeling, has been communicating to consumers. As Heather Lewis, Strategy Director at 180 Amsterdam explained: "That Flower Feeling has always believed that flowers are a powerful and simple act of self-care. One with benefits backed by science. So, when we heard Miley singing the same tune, we knew we had to thank her properly."
But when it came to thanking Miley, That Flower Feeling couldn't send her a regular floral gift. Because, as per the song's lyrics, Miley doesn't need anyone to do that for her. So instead, That Flower Feeling thanked her with the next best thing: a customized vase that perfectly captures her boldly defiant spirit.
Made personal with Miley's tattoos, the hand vase's curious shape is designed to either be seen as a raised fist for self-empowerment or a bold sign to her ex, depending on how she feels. With the latter gesture resulting in a pose that has become part of the rebellious singer's personal brand.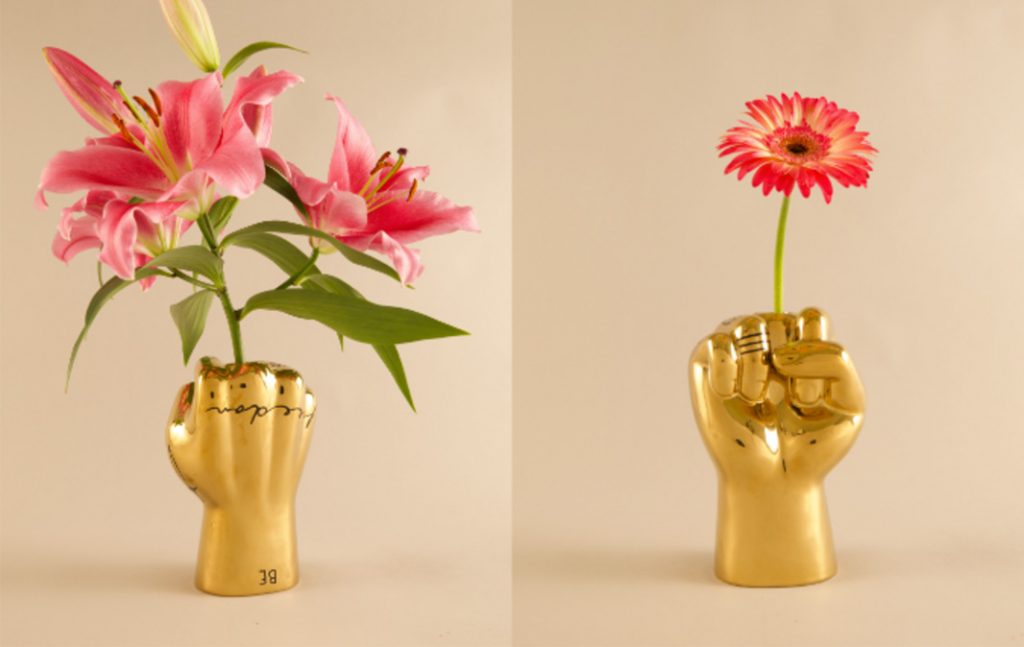 But That Flower Feeling didn't stop there. The brand has also taken out billboards in the singer's neighborhood, as well as a mobile billboard in LA, to personally thank her for celebrating flowers as the ultimate act of self-care.
Steve Dionne, Executive Director at That Flower Feeling said: "When one of the world's most famous pop stars sings about what your business stands for, you must join the conversation. By thanking Miley on a larger-than-life scale, we're able to stoke the cultural fire and make sure That Flower Feeling appreciates its newest, unofficial ambassador."
That Flower Feeling has been shifting perceptions about flowers as self-care for the past year, since launching its first-ever ad campaign, 'Flowers. Self Care Made Easy'. The work pushes against the overly complicated and at times ridiculous self-care rituals that have varying degrees of effectiveness, offering an easy alternative, backed by science: flowers.
Miley Cyrus' song Flowers launched in early January 2023 as the lead single in her latest studio album Endless Summer Vacation. The song went straight to number one, breaking the record as the most streamed song in a week on Spotify during both its first and second week. It debuted at the top of the Billboard Global 200 chart, has been at number one in the US for the last five weeks while also reaching number one in over 35 countries.
About That Flower Feeling
That Flower Feeling is a collaborative effort by the U.S. floral industry to promote the use and enjoyment of fresh cut flowers in the United States. Launched in 2022 by CalFlowers association, the consumer-facing brand is educating consumers about the importance of enjoying flowers in our everyday lives to experience the proven benefits on mood, creativity, and connectivity. Regardless of how flowers come into our lives – whether it be as an act of self-care or a gift of love –flowers provide tangible benefits to those who experience their natural beauty.
For more information, please visit https://www.thatflowerfeeling.org/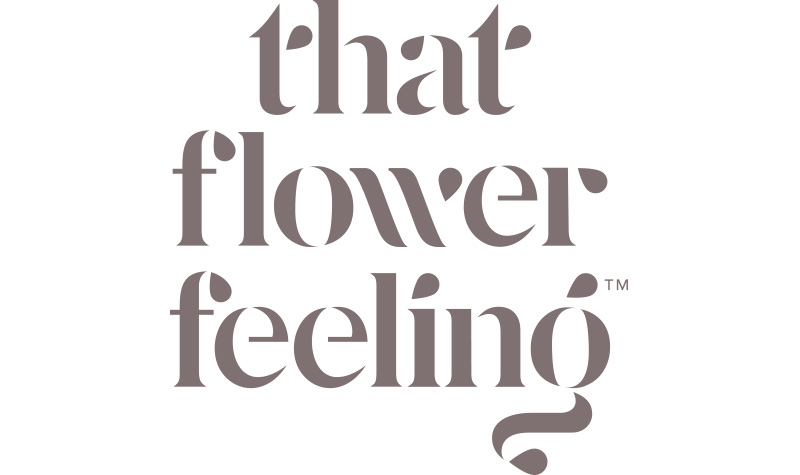 About 180
180 exists to create The World As It Could Be. It operates as a unique global ecosystem with major hubs in Amsterdam, LA and New York and specialist hubs in Tokyo, Paris, and MENA. 300 world class professionals all committed to radical collaboration and the belief that there is nothing more powerful than a fresh perspective. Dedicated to creating ideas that have a positive impact on our clients, our people and society. And we've been doing it for a while. 20 years. And counting. Delivering end-to-end creativity across advertising and content, data and insights, brand strategy, digital innovation, consultancy, and design. Working with the brands, people and partners who choose to see the world just like us. Not as it is. But as it could be.
For more information, please visit https://www.180amsterdam.com/