Invest in yourself this year by participating in one or more of these spectacular instructional events.
By Nita Robertson, AIFD,CFD
For florists looking to grow their businesses, investing in one's education is one of the best ways to do that. Bettering oneself and exploring new opportunities has always been important, but never more so than today—as our industry and the business world, in general, changes and advances continuously—and at warp speed.
There are myriad education opportunities in the flower industry that will help one grow as a floral designer, business owner or manager. And taking classes, attending workshops and pursuing professional certifications—design or business—will enable one to build upon existing skillsets and/or develop new ones while also learning new ways to either express oneself creatively with flowers or run one's business more efficiently and profitably—not to mention making new lifelong friends.
Perhaps you are apprehensive and even anxious about doing something outside of your comfort zone. And you're not alone in that, but the percentage of people who have also been trepidatious but who moved forward anyway and found their lives dramatically and forever changed for the better is nearly 100.
For your consideration, we present the following roster of upcoming floral design education events—from in-person to online options—all of which will provide unparalleled opportunities to meet, interact with and learn from renowned industry educators, fellow florists and other like-minded people. Are you ready to unlock your floral potential?
Interflora World Cup 2023 Florist Workshops
In-person Workshops
Sept. 7-9
Manchester, England
interflora.co.uk/page/world-cup

At the Interflora World Cup international floral design competition, Interflora will offer four hands-on floristry workshops, one hands-onfloristry masterclass, and two international floristry demonstrations, featuring five of the most passionate and creative professional floristsfrom around the world. Attendees will take away practical ideas and design inspiration to use in their own floristry businesses whether they're creating commercial pieces or event installations.
The four Hands-on Floristry Experience workshops will be taught by Frédéric Dupré, from France; Harijanto Setiawan, from Singapore; Ivan Bergh, from Italy; and Tamás Mezőffy, from Hungary. In addition, Australia's Bart Hassam, the 2019 World Cup Champion, willteach one Hands-on Floristry Masterclass and conduct the two International Floristry Demonstrations.
Get more information and purchase tickets for the Interflora World Cup 2023 and the Florist Workshops at interflora.co.uk/page/world-cup.
Floristic Dialog with Hitomi & Per: "SHAPE + FORM"
Online: A Live and Interactive Virtual Study
Part One: May 28-June 11 (hurry to register!)
Part Two: Sept. 17-Oct. 1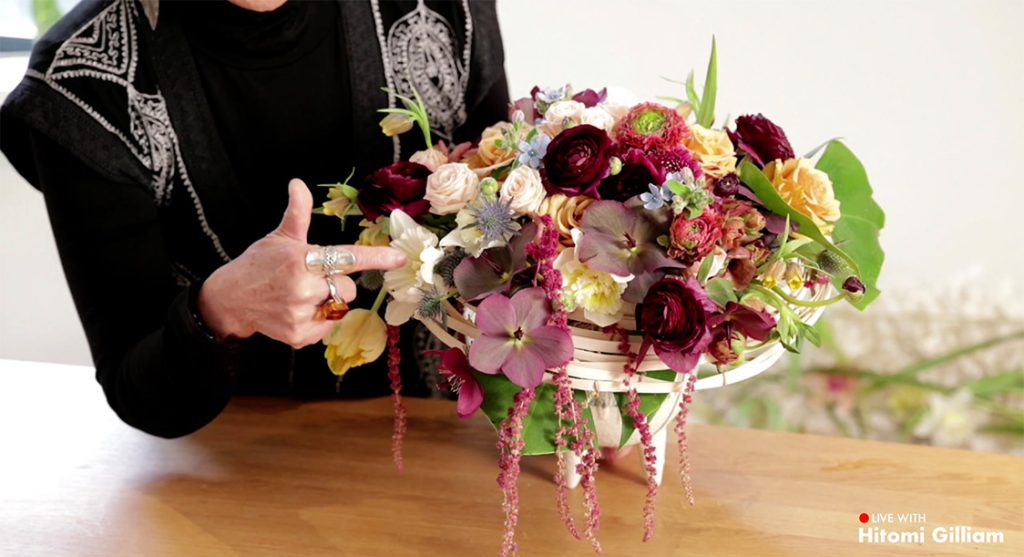 World renowned floral designers, educators and authors, Per Benjamin, from Sweden, and Hitomi Gilliam, AIFD, CFD, from Canada, have developed a comprehensive floral design curriculum that is offered online, via live and interactive teaching and coaching sessions that allow for conversation and engagement between the two instructors and each student.
In the "SHAPE + FORM" program, Benjamin and Gilliam will take students on a deep dive into the Elements of Design during two 15-day "schools," each of which will include two live lectures, four mentor sessions, two student projects and four live student review sessions. Benjamin and Gilliam will present together during the live lecture sessions and individually in the live mentor sessions.
Part One runs from May 28 through June 11, and Part Two is scheduled for Sept. 17 through Oct.1. Interested floral designers may get more information and register for both "schools" or Part One only, at floristicdialog.com/register. While there, check out Benjamin and Gilliam's other Floristic Dialog program on "Colour."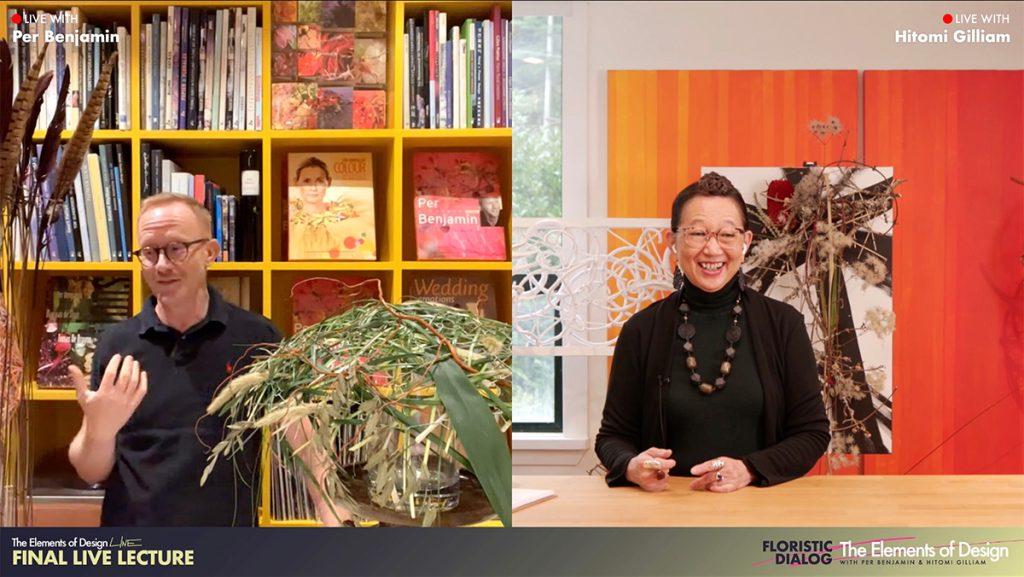 Gregor Lersch Chapel Designer Workshop
In-person Workshop
Sept. 11-13
Hope Flower Farm & Winery
Waterford, Va.
chapeldesigners.com/gregor-lersch-workshop-2023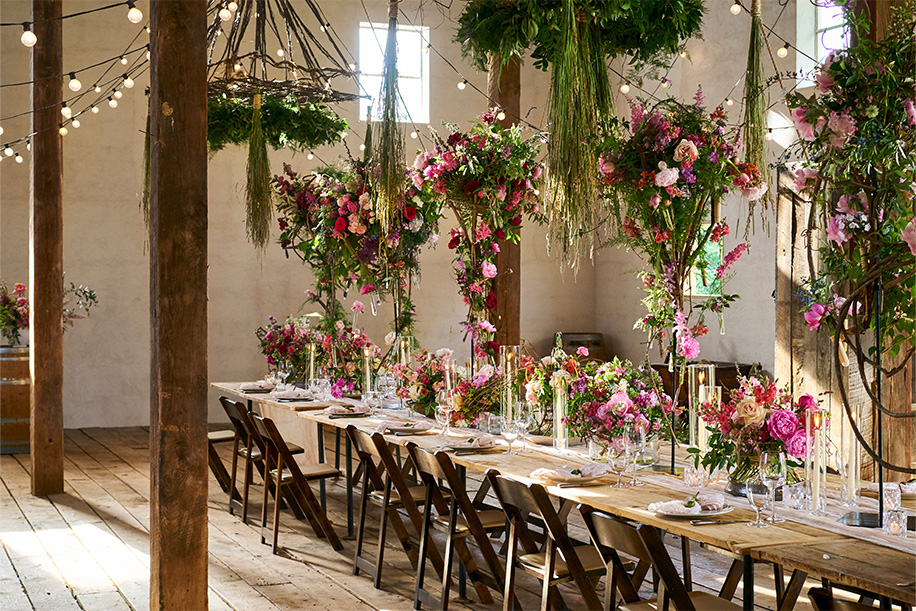 In this Chapel Designer Workshop, attendees will benefit from the artistry of the world's master florist, Gregor Lersch, as well as his ideas on how to thrive in the flower industry using sustainable practices. Lersch will share how his design style continues to evolve.
Another world renowned floral designer and educator, Holly Heider Chapple, will share her design styles and techniques and lead business discussions on selling, contracting, purchasing, designing, producing and executing a "Hollyish" wedding. Attendees will also learn how to meet with clients, sell bigger and better events, market their businesses and services, and create stunning proposals, all well as practice proven studio procedures.
Students will experience hands-on design time with both Lersch and Chapple, learning firsthand how the two designers work together.
Get more information and register to attend at chapeldesigners.com/gregor-lersch-workshop-2023.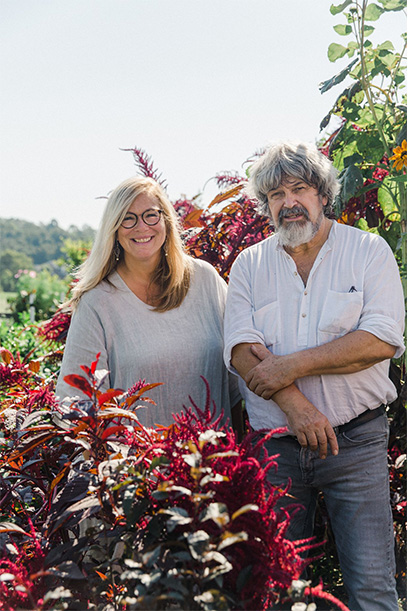 Mayesh Design Tour 2023, featuring Amy Balsters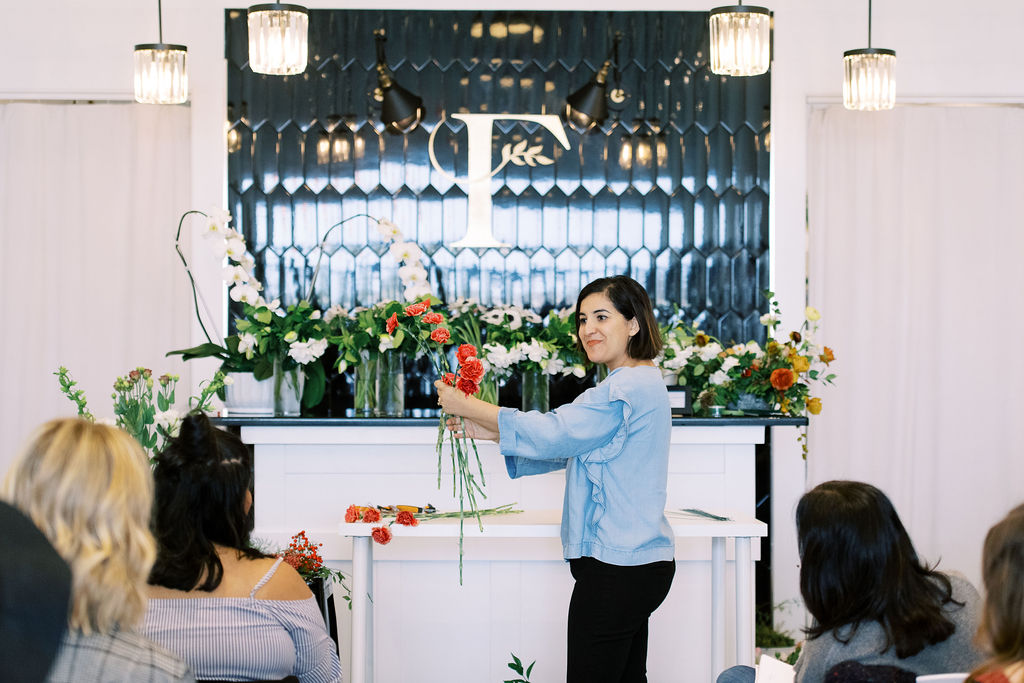 In-person Workshops
June, August, October and December
The nationwide 2023 Mayesh Design Tour is a series of one-day, hands-on floral design classes, exploring color theory and hand-tied spiral bouquet techniques with Amy Balsters, The Floral Coach® and creator of Bouquet Bootcamp®. Each event will also feature a session of cut flower care and handling, presented by David Dahlson, cut flower buyer and resident flower care expert at Mayesh Wholesale Florist, as well as a post-workshop happy hour. The workshops are created for floral professionals of all skill and education levels, and all flowers, supplies, tools, and even lunch and snacks will be provided.
The tour started in March, but the remaining eight events will be held on the following dates, at Mayesh locations in the following cities:
June 30 – Portland, Ore.
Aug. 15 – Raleigh, N.C.
Aug. 18 – Charlotte, N.C.
Aug. 22 – Charleston, S.C.
Oct. 17 – Minneapolis, Minn.
Oct. 20 – Romulus, Mich.
Dec. 5 – Los Angeles, Calif.
Dec. 7 – Carlsbad, Calif.
Get more information and purchase tickets at mayesh.com/design-tour.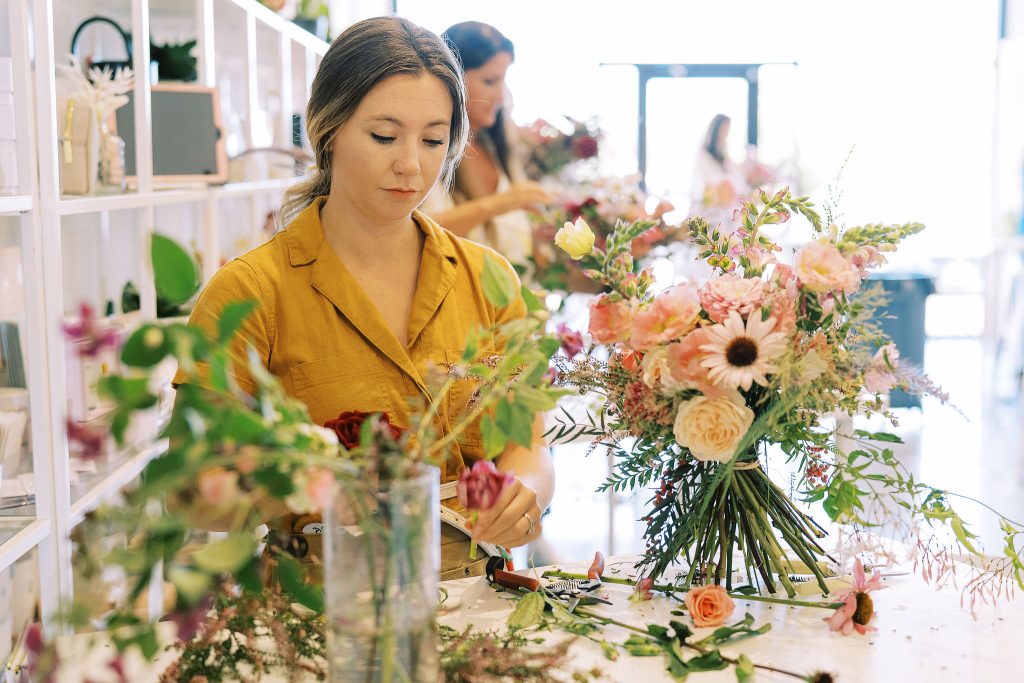 Hawaii Neotropica / Hawaii Floriculture & Nursery Assn. (HFNA) "Celebrations 2023" Floral Design Workshops and Nursery Tours
In-person Events
August, September and October
The Hawaiian Islands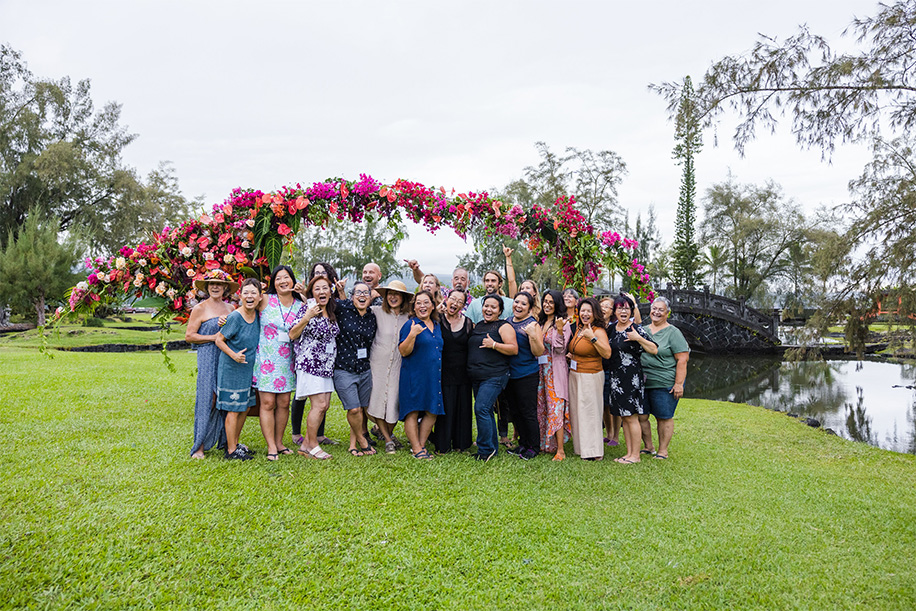 Explore the tropical paradise of four Hawaiian islands, touring flower farms and submerging in floral design. The dates and locations for the Hawaii Neotropica/HFNA "Celebrations 2023" Floral Design Workshops and Nursery Tours are:
Aug. 28-30 – Oahu
Sept. 11-13 – Kauai
Sept. 28-30 – Maui
Oct. 5-7 – Island of Hawaii
Get more information and register to attend at hawaiineotropica.com
.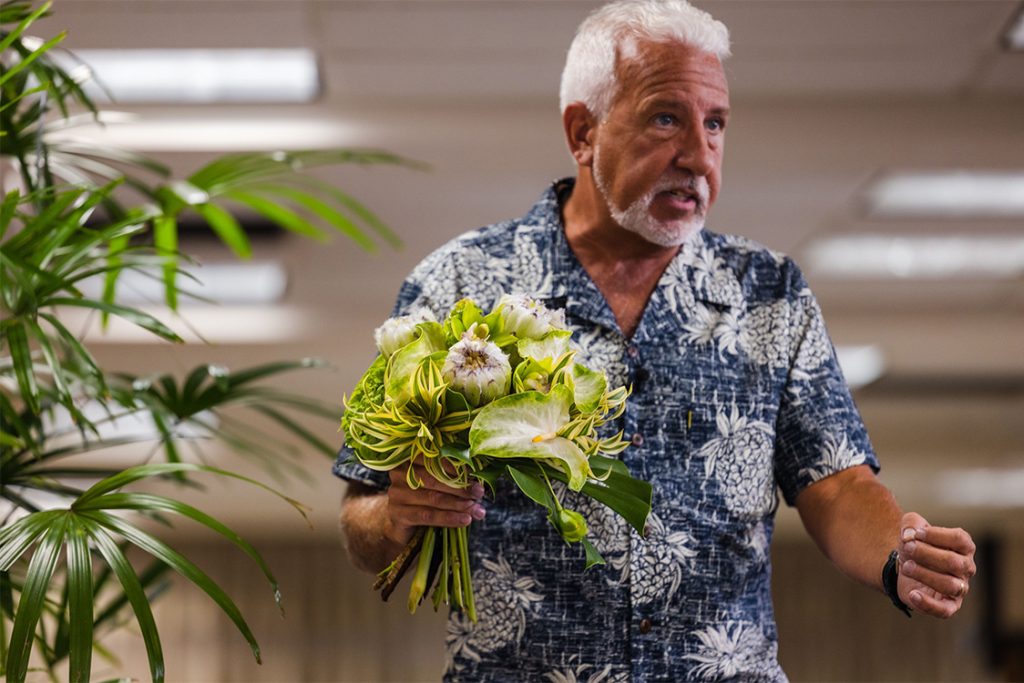 Inspired Design Floral Retreats
In-person Events
July 25-26 – North Carolina
Sept. 15-25 – Belgium and the Netherlands
Two Inspired Design Floral Retreats are planned for this year by Patience Pickner, AIFD, CFD, PFCI, SDCF, and Richard "Ace" Berry, AIFD, CFD, PFCI, TMF. The first, in North Carolina, July 25-26, will blend education and styled photoshoots for the creation of incredible social media content. Attendees will learn how professional models, award-winning photographers, hair and makeup gurus, and abundant fresh flowers and wonderful accents can elevate their photos beyond their imagination.
The second Inspired Design Floral Retreat, Sept. 15-25, will be an international journey to Amsterdam, Netherlands and Bilzen, Belgium. Tentative plans for the Amsterdam visit include tours of the Aalsmeer Flower Auction and the Amsterdam Flower Market, the historic windmills in Amsterdam and Leiden, the Van Gogh Museum, and the Anne Frank House, as well as a class at Boerma Instituut International Floral Design School
In Belgium, attendees will participate in design sessions at Fleuramour, a world renowned public floral design event.
Get more information and register to attend at inspireddesign.info.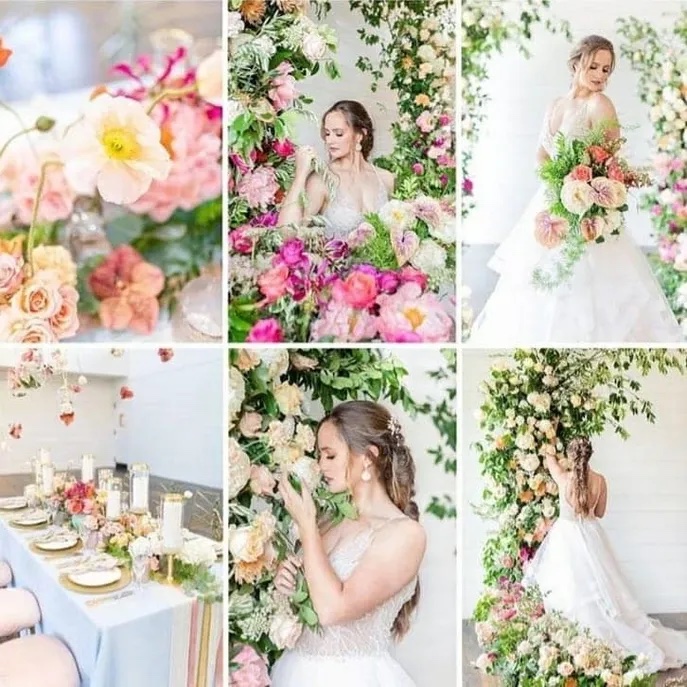 Floral Design Institute Workshop—"Bespoke Garden Style Design"
In-person Workshop
Oct. 19, 2023
Portland, Ore.
floraldesigninstitute.com/products/bespoke-garden-style-design-october-19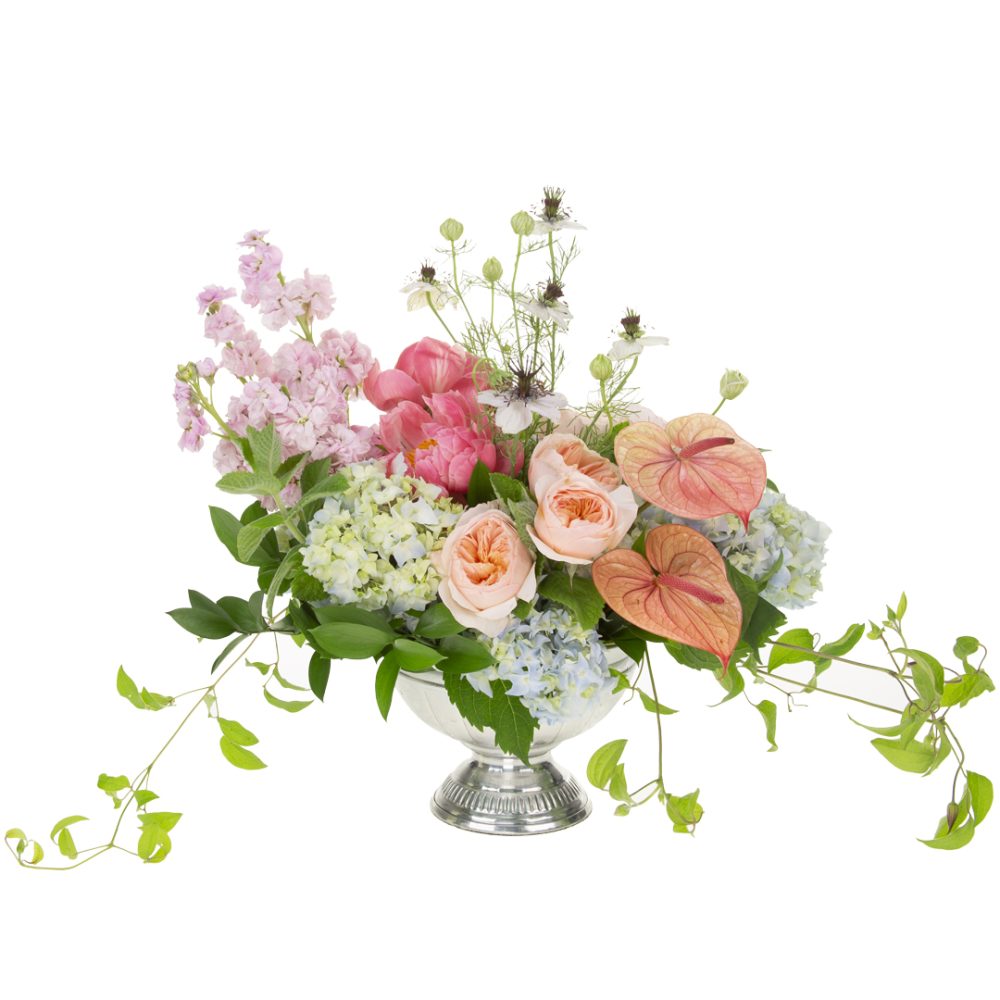 The "Bespoke Garden Style" is currently the hottest trend in floral design. While new to many younger designers, this was the popular design style at the beginning of the 20th century and was popularized by Constance Spry, the legendary high-society British floral designer, educator and author, from 1929 to 1960. The casual, relaxed style focuses on cuttings from the garden and old-fashioned, blousy blooms and is incorporates structural armatures, appealing to eco-conscious floral designers and consumers alike.
Workshop attendees will study the history of this design style as well as the tools, techniques and mechanics used in creating arrangements in the style. They will also design both centerpieces and hand-held bouquets using a fabulous collection of seasonal, exotic and textural botanicals.
To get more information about this workshop, as well as Floral Design Institute's "Fundamentals of Floral Design" and "Wedding Flower Boot Camp" workshops, visit floraldesigninstitute.com/collections/floral-workshops-classes.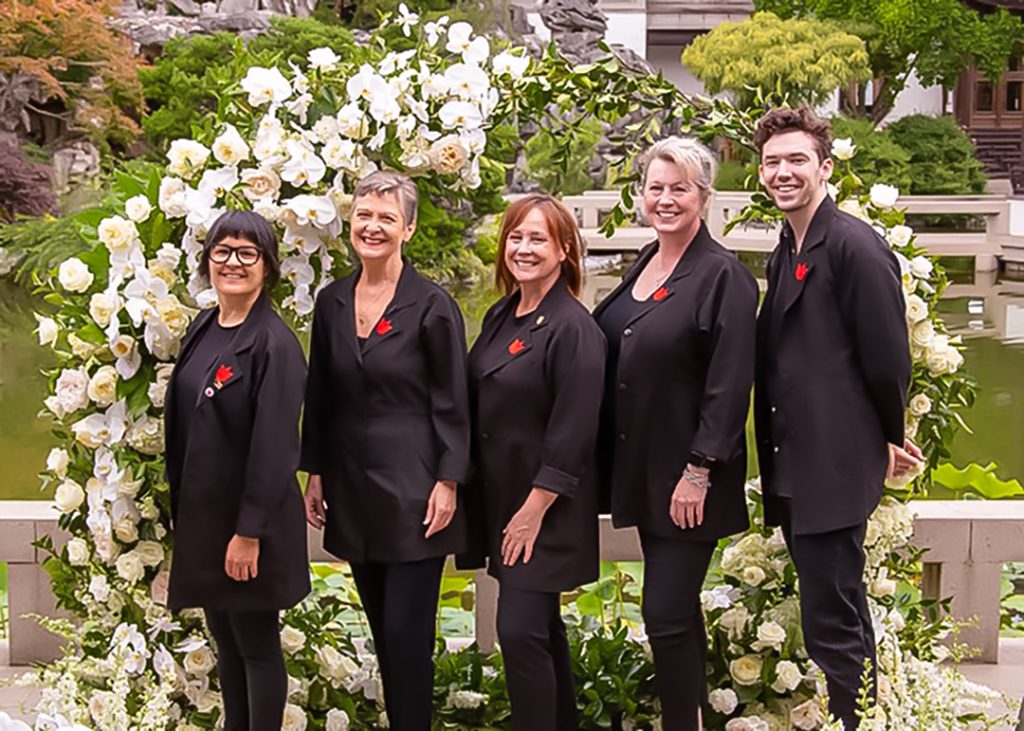 Floriology Institute: "Special Event—Concept, Create, and Construct"
In-person Class
July 26-30
Jacksonville, Fla.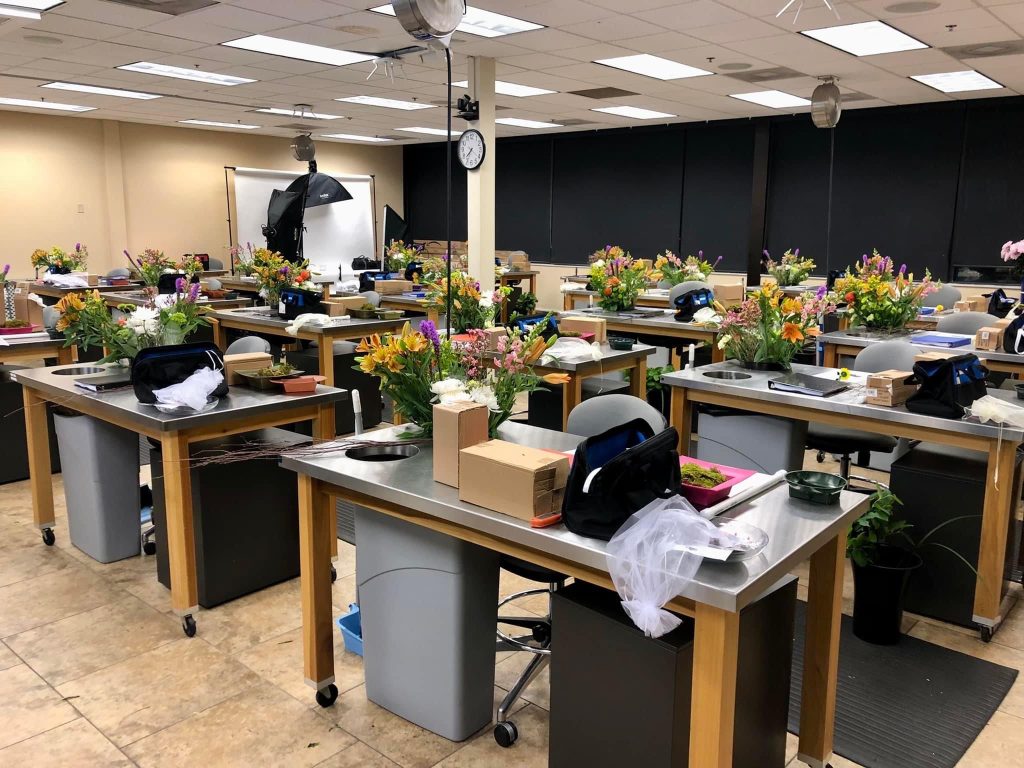 The Floriology Institute offers a series of in-person and live, interactive online classes each year. The "Special Event—Concept, Create, and Construct" in-person class, conducted by award-winning floral designer and educator Sandy Schroeck, AIFD, CFD, PFCI, will be held in conjunction with the FSFA (Florida State Florists' Association) International Convention, in Jacksonville, Fla.
Participants will get real experience in planning, designing and delivering floral décor—with a focus on hanging installations—for a real event: the FSFA International Convention. They will design the flowers for two luncheons, a formal gala and a vendor reception, as well as a photo backdrop, and they will also learn about contracts, event software and social media. The schedule for this class is structured so that participants will be able to attend the main-stage programs at the FSFA International Convention.
Get more information about all of Floriology Institute's upcoming in-person and online classes, and enroll in this class, at floriologyinstitute.com/pages/hands-on-floral-design-classes
Passionflower Sue Online Class: "Foam-free Floral Pillar"
Innovative floral designer, artist and educator extraordinaire Susan McLeary (a.k.a. Passionflower Sue) offers both online and in-person floral design instruction. The "Foam-free Floral Pillar" class is just one of more than 40 online floral design classes McLeary offers, on creating wearable floral art, bouquets, centerpieces, structures and large-scale installations.
In the "Foam-free Floral Pillar" class, students will learn how to create an adaptable large-scale foam-free flower pillar made solely of reusable and compostable materials. They will also discover how to source materials and how to turn common botanicals into interesting and unexpected design elements. In addition, once "enrolled," students will have lifetime access to the class, so it can be taken and reviewed at any time.
Get more information about this and other online classes at passionflowersue.com/offers-page.
European Master Certification (EMC) Courses
An Education and Certification Program
europeanmastercertification.com

A three-part journey into floral design craftsmanship, knowledge and professional certification, the European Master Certification (EMC) program is led by Tomas De Bruyne and Christi Lopez, EMC, AIFD, CFD.
The EMC Core Program, which comprises three courses—Foundation, Practicum and Advanced—takes six to 12 months to complete—if one pursues the three parts one after the other, although that is not required. EMC offers payment plans for every step in the program, so one can pay as one progresses through the program.
Program participants will start by diving into the basics of floral design through a different lens, with the Foundation course. They will learn about the elements and principles of design through a unique combination of online learning and small-group coaching, The second step is the Practicum course, which builds on the foundation participants established in the Foundation course, applying what they learned in a more hands-on setting. In the third course—Advanced—which is hands-on and in-person, participants will travel to Belgium and work with De Bruyne to refine their skills and become certified. The EMC program is the ultimate test of a floral designers abilities.
Learn more about EMC at europeanmastercertification.com/core-program.