The U.S. family-owned flower farm Metrolina Greenhouses is celebrating its 50th year in business and now the VanWingerden family has won the prestigious International Grower of the Year Award. This coveted award was presented by the judges at GreenTech Amsterdam, a top horticulture technology event. Congratulations to Metrolina Greenhouses on this momentous achievement.
Full Article Below Source
U.S. Farm Metrolina WINS International Grower of Year Award
By Jill Brooke
Not only is the family-owned flower farm Metrolina Greenhouses celebrating its 50th year – which is enough of a reason to bring out the champagne – but now the VanWingerden family has won the prestigious International Grower of the Year Award.
This coveted award was presented by the judges at GreenTech Amsterdam, a top horticulture technology event.
To accept this award in Amsterdam speaks to cross-pollination – and how the United States' best flower farms benefit from the cultural influences and contributions of its enterprising immigrants.
Back in 1971, Tom and Vickie VanWingerden came to the U.S. from the Netherlands with their two sons, $5000 and a dream of building a 12-acre greenhouse business. Now their operation in Huntersville, North Carolina and York, South Carolina produces 90 million plants including – colorful phlox, perky petunias, sturdy alstroemeria, Dragons Breath Celosia and fragrant freesia.
The family – as well as the farms – have expanded to six children – co-CEO Abe and Art, co COO Michael and Thomas and Board of Directors Members Helen and Rose – as well as 1500 acres of land, 800 year-round full-time employees and 400 seasonal workers. The company brings flower happiness to over 1400 retail outlets for Lowe's Home Improvement, the Home Depot, and Walmart and ships plants to people's homes in all 50 states. The company is truly a great American success story.
"Metrolina Greenhouses is a real innovator, in several ways," observes Chris Beytes, editor of "Grower Talks." "Early on, they sought production efficiency—how can they produce better plants at a lower cost? To make more money? Yes, in part. But also to make plants more affordable for more people."
After all, the VanWingerdens, from their early experiences at the epicenter of floral production in Amsterdam, knew that flowers in homes enhance mental health and were happiness boosters so why not do good while also making profits. The promise of abundant inexpensive land in the U.S. lured them here, and their five decades of innovation have paid off.
"They have become one of the most innovative and impressive flower farms in the United States," says Camron King, CEO of Certified American Grown.
Not only that, but it's the WAY the family's six kids produce the flowers. All the water Metrolina Greenhouses uses to grow plants at both locations is recaptured rainwater that is collected in retention ponds and they use state-of-the-art recycling methods. Why does this matter? This allows the company to be independent of using wells or city water so it doesn't take from local water supplies. In fact, this system can hold 350 million gallons of water.
"Every inch of rain that falls onto our campuses, we can turn into 6 million gallons of clean, fresh water that will be recycled and reused to water our plants," says co-CEO Art VanWingerden. "We can use up to 500,000 gallons of water in one day in the greenhouse during peak season."
They have also implemented a plastic recycling program in each of the 1400 retail stores becoming role models for other companies. When retailers see that it is possible, they can ask others to follow Metrolina's lead. The numbers speak for themselves. 2.5 million trays are recycled each year and collectively 6 million pounds of plastic aren't wasted.
Metrolina Greenhouses has also reduced the use of chemical controls by 25% in the past few years by implementing biological controls, natural beneficial insects and strict sanitation.
They even use a wood biomass boiler system to cover 95% of their heating needs Using reclaimed wood byproducts that would otherwise be thrown away helps the environment and boosts the local economy which is both resourceful and financially smart.
"Innovation is not an "invention" by a person or department, it is a "mindset" by everyone at the company on finding ways to get 1% better every day," says co-CEO Abe VanWingerden. "We always are asking ourselves the question, "Is there a better way to do this?" This is not just in our construction/operations areas, innovation is alive in our production, our shipping, our analytics, our in-store merchandising, and in all work we do every day."
It is this value system that is infused in the company's culture that spreads like bees giving life from flower to flower.
"They really have long been a leader in environmental stewardship, investing in biomass boiler systems for heating, and instituting a plastic recycling program when none existed," says Beytes, a veteran in the flower business. "I might also add they're a true family business that is the salt of the earth, giving back much to charity. They also provide numerous benefits to employees and even have an onsite, staffed health clinic to improve the health of workers who might otherwise be reluctant to see a doctor."
Perhaps this is why so many are toasting the VanWingerdens. It is always rewarding and life-affirming when deserving people win awards – though they have already won the industry's respect and affection. Furthermore, this family has poured the values of environmental stewardship and innovative flower production into the next generation. In fact. as Abe VanWingerden shared, "We already have a plan for the next 50 years."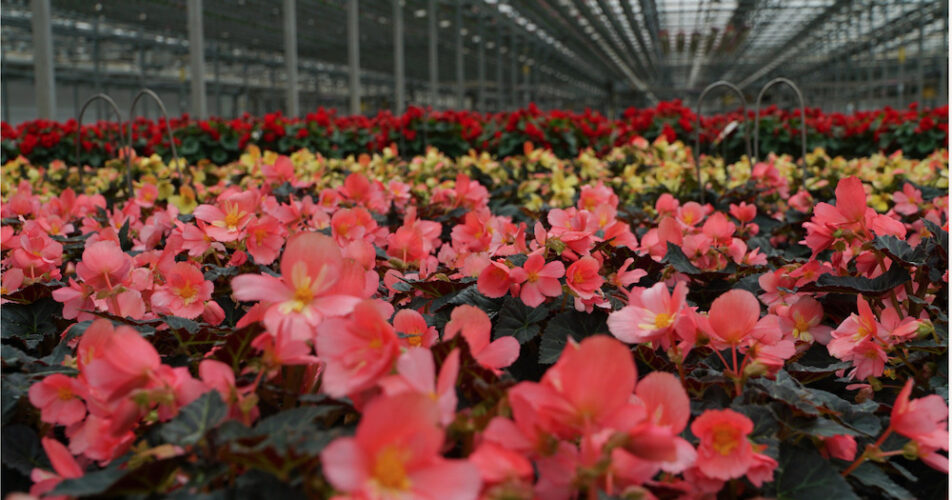 Jill Brooke is a former CNN correspondent, New York Post columnist and editor-in-chief of Avenue and Travel Savvy magazine. She is an author and the editorial director of FPD, floral editor for Aspire Design and Home magazine and contributor to Florists Review magazine.