In honor of love, and their work, here are the love interpretations from Jeff Leatham. Lewis Miller and Tulipina's Kiana Underwood.
Full Article Below Source
3 of the Greatest Florists Show How to Do Valentine Love
By Jill Brooke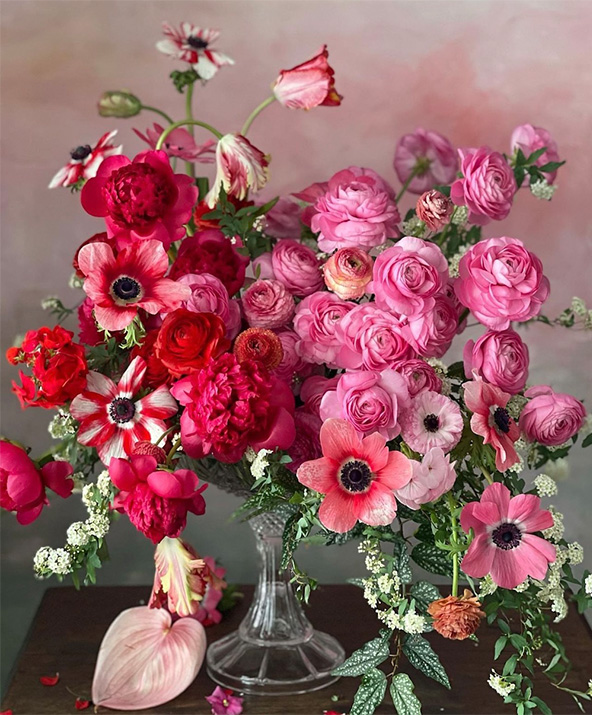 The tradition of giving flowers on Valentine's Day harkens back to the 17th century when Sweden's King Charles XI introduced the popular "Persian language of flowers" tradition to Europe by sending what some consider the first Valentine's Day bouquet. Each flower in the bouquet would carry a specific meaning.
This tradition for the language of flowers coincided with trade allowing an influx of rare flower varieties to perfume and excite the public. To preserve these treasures, the public wanted to learn about their history, their habitat, their meaning and how to keep them alive in the local terrain.
It was another King who started the tradition of ending love letters for Valentine's Day. Prior to the 16th century, Saint Valentine's Dy was a Christian feast day established by the Catholic Church to honor martyrs. But then over time, February 14th's connection to sacrifice was linked to love and seduction. It was officially recognized as a secular holiday in 1537 by England's love-struck King Henry VIII. He composed and sent rhyming love letters and amorous verses on that date and it became a trend. And today, Americans now send 145 million Valentine's Day cards every year.
Meanwhile, in 1561, King Charles IX of France was presented with a bunch of lilies-of-the-valley to bring him luck and prosperity. The delicacy of the flower and the kind gesture moved him. Inspired, he then gave the sweet-smelling blossoms to the ladies of the court creating the Fete du Muguet where gifts of lily of the valley are given as a porte-bonheur, a good luck charm. As a result, we give flowers not only to lovers but to people we care about and appreciate.
Within the floral community, there is the equivalent of two Kings and a Queen who reign and influence others throughout the world. Their talent and ability to create beauty enthrall and inspire. In honor of love, and their work, here are the love interpretations from Jeff Leatham. Lewis Miller and Tulipina's Kiana Underwood.
Enjoy their work and always express love through flowers. "Flowers are the only entity that can express a dictionary of emotions without relying on words." Jill Brooke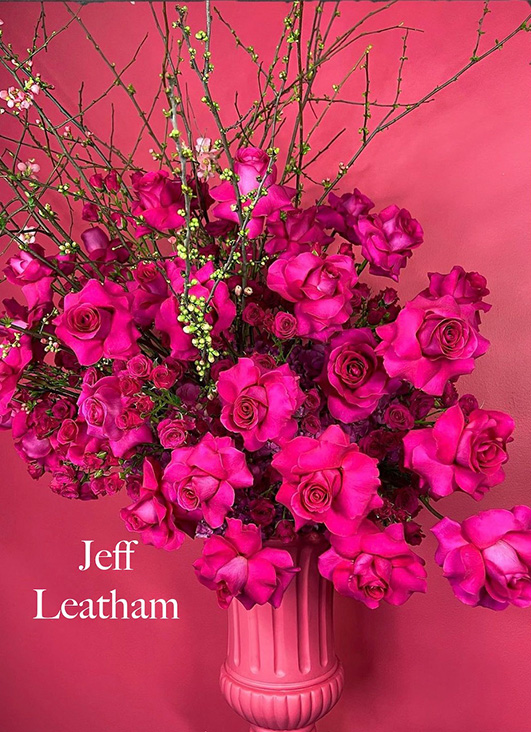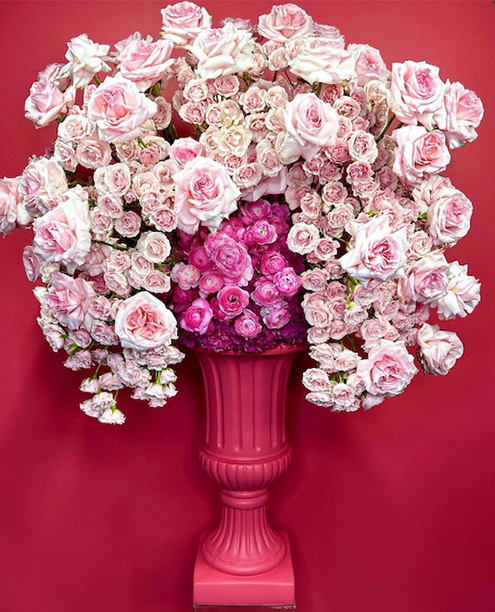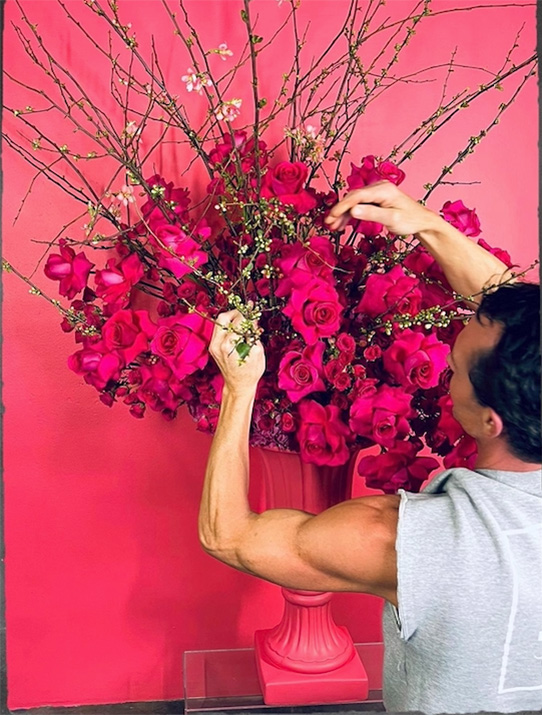 Jeff Leatham is not only California's golden boy but just recently Oprah Winfrey called him the best florist in the world. Not only has he created installations for the New York Botanical Garden and the Philadelphia Show but he designs for many hotels including the Four Seasons.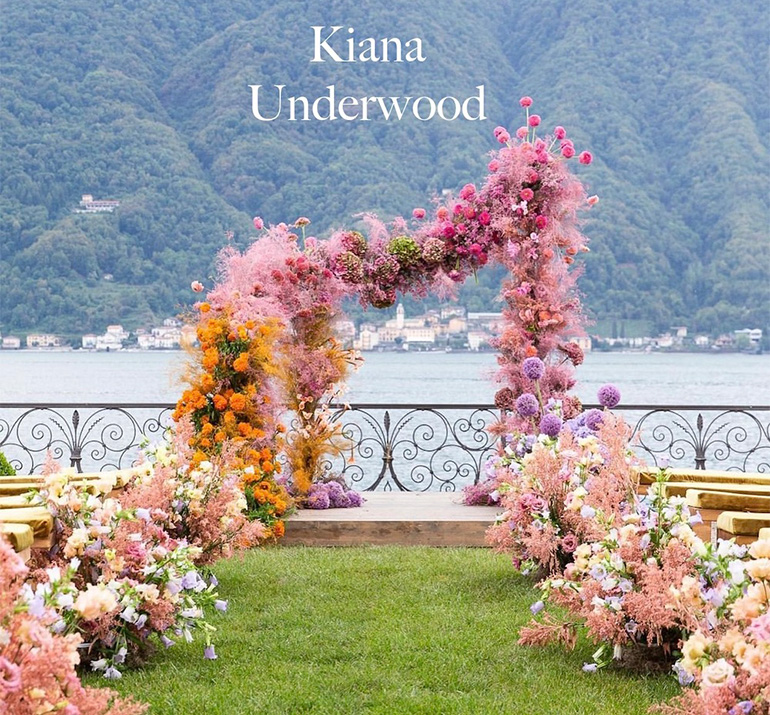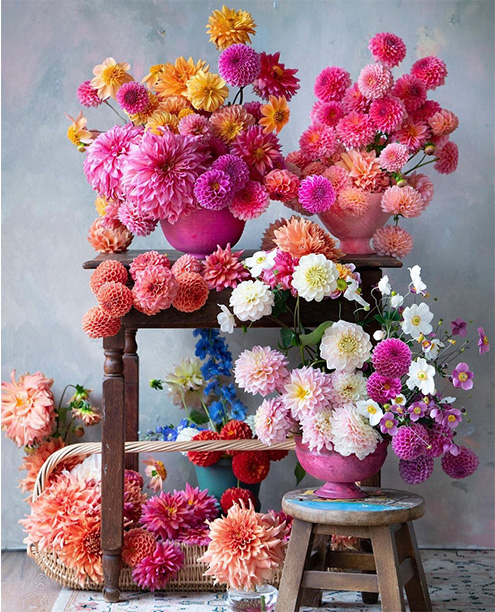 Her company is Tulipina and her wedding designs bring romanticism and sherbet colors to create dreamy results. Underwood works both in Lake Como, Italy, and New York. An author and teacher, she is unrivaled in terms of influence and unbridled whimsy.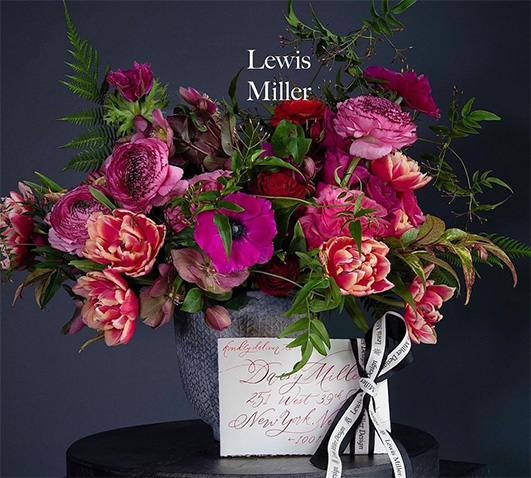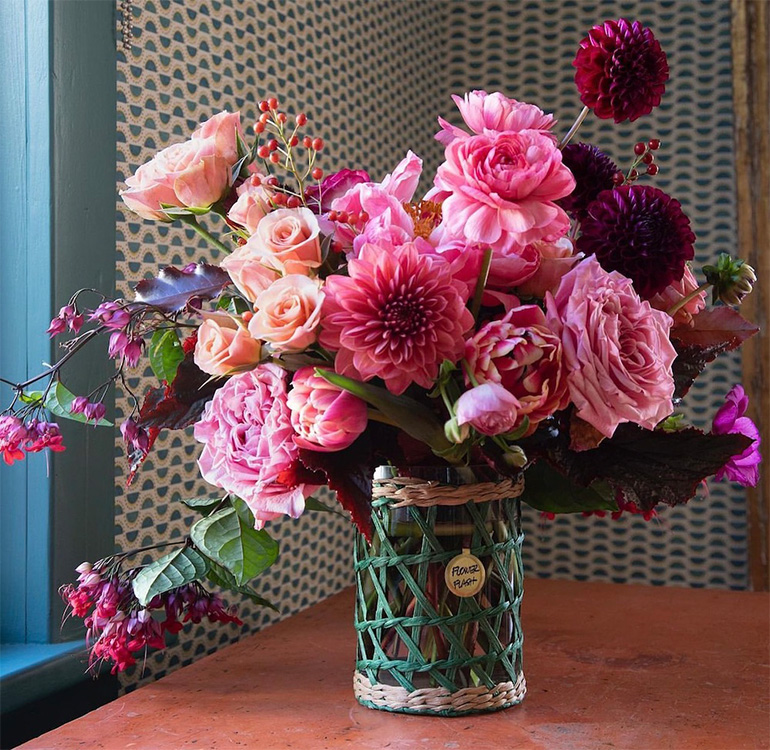 Lewis Miller Design is the go-to florist on the East Coast for elegant gatherings and events. Designer Kit Kemp has been a long-term fan as have others. His flower flashes -where he surprises local residents with beautiful installations in surprising places like a trash can – have been copied worldwide. He called it his gift to New York. Now with offices also in Palm Beach, he is giving love to a new state and will compose many bouquets for Valentine's love.
All three are truly royalty in terms of respect and talent and deserve to be known as the artists they are.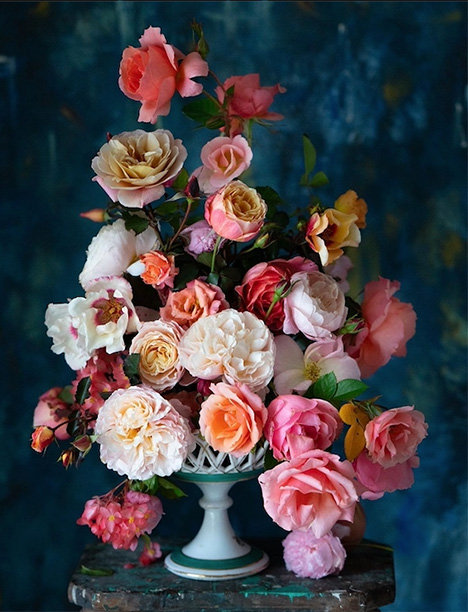 Jill Brooke is a former CNN correspondent, Post columnist and editor-in-chief of Avenue and Travel Savvy magazine. She is an author and the editorial director of FPD, floral editor for Aspire Design and Home magazine and contributor to Florists Review magazine.