Consumers Want It Fast, and They Want It Now
Accelerated delivery options are a must for flower shops.
By Alex Frost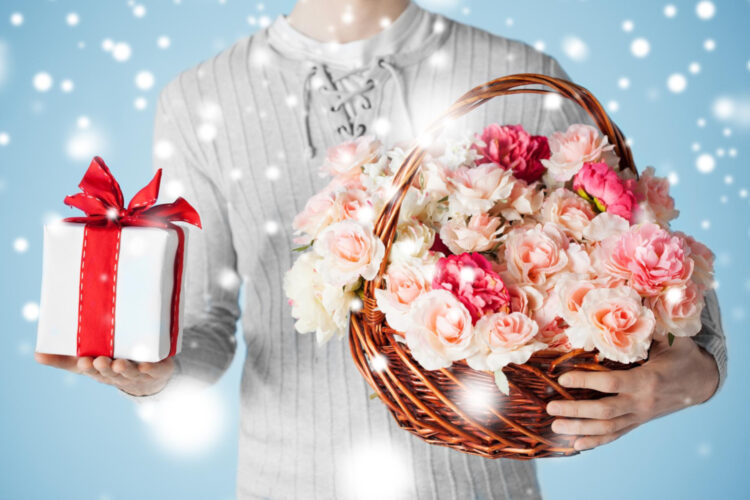 For more than 100 years, retail flower shops have primarily used their own delivery vehicles and in-house drivers to make local deliveries. This was necessary early on in the 20th century because, at that time, no other infrastructure existed for local delivery. Flower shops that utilize their own vehicles and drivers have the ultimate control over branding and quality delivery standards; the downside is that, many times, the cost exceeds what the shops charge for each delivery. Here is a look at three options—old, new and future—now available for flower shop deliveries.
1. Delivery Pools
Delivery pools—which comprise multiple flower shops that meet once or twice a day to swap packages for designated and assigned areas, at a fixed rate per package—have been around for decades in many major cities. The upside is that each florist can cut down on the distance traveled; the downside is that there is little or no tracking information and no branding: A competitive flower shop van shows up with your shop's package—not always a good thing branding wise.
2. Uber/Lyft/DoorDash (Crowdsourced Drivers)
This is new option in major cities that can cut delivery costs by 50 percent or more and speed up delivery dramatically. In a controlled test using Uber drivers in Los Angeles, we were able to deliver 90 percent of local deliveries in less than 60 minutes from the time they left the flower shop.
This service option is now utilized by FTD for its ProFlowers brand via the Uber Eats app, and DoorDash for Merchants has added flowers to the list of product types it delivers (check it out at get.doordash.com/en-us/business/flower-shops). While this option might not be appropriate for all deliveries, such as weddings, funerals and events, crowdsourced delivery services enable flower shops to dispatch up to 75 percent of all daily deliveries—and make a profit on each delivery.
3. Autonomous Robot Delivery
The future that is currently being tested by major retailers is one where automated vehicles or aerial drones can deliver small packages without a human operator in the process. While still in the early stages—and not entirely legal in many places—everyone agrees that this option is the future. The upside is reduced delivery times—sometimes even "on demand"—and being able to provide 24/7 service in many cases.
When autonomous robot delivery is combined with automated flower vending machines, we quickly can see the future of forward-deployed inventory to expand market reach and lower fixed costs with traditional retail locations.
In today's retail environment, many things that worked in the past are no longer acceptable to consumers today. No one wants to wait all day for a $100 order to be delivered to a loved one. Consumers expect options, and they are prepared to pay more for accelerated delivery. Why leave money on the table in terms of incremental revenue? If your shop can't offer these options on your website, many consumers will simply go somewhere else with their dollars.