Tips for buying, designing and selling flowers and arrangements that will improve your bottom line and cash flow.
By Patience Pickner, AIFD, CFD, PFCI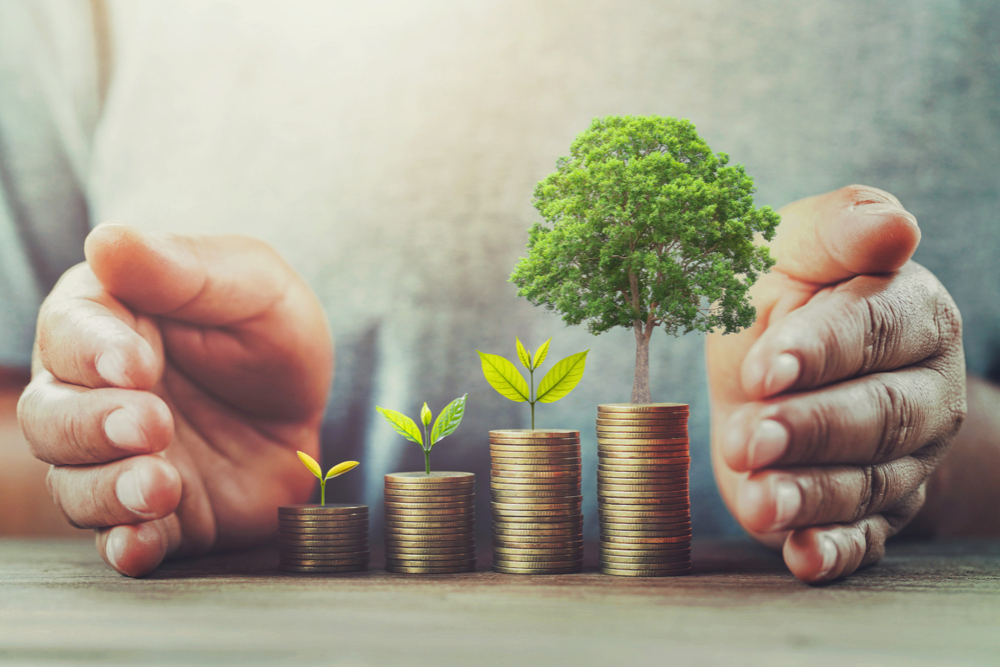 I love pretty much everything about this beautiful industry we are in: the flowers, the people and the emotions our artistic work evokes. While we are all great at our craft and can create gorgeous floral designs, smart florists are always thinking about profitability. After all, you can design the most gorgeous arrangements in the world, but if you don't make money on them, it is likely that you won't be in business long.
Having been in the retail flower business for 25 years and running a successful and profitable store in a small rural town, I've learned a few things about making sure that my bank account is as happy as I am. Here are my tips for designing profitably.
Let's begin by breaking designing for profitability into three key points. Even though I could write a short book on each point, I'm going to hit just the highlights. Take a moment to think about each of the suggestions below; you may be surprised by how tweaking just a few of your current business practices can make a dramatic difference in your bottom line and cash flow.
1. Buy Smart
Cost-of-goods-sold (COGS) is a huge part of what makes a florist profitable. Your COGS should include all materials used in a design: flowers and foliage and all hard goods and supplies. Do you know what your overall COGS is? For a typical profitable retail business in our industry, it should be between 28 percent and 35 percent.
My goal is less than 30 percent because I inevitably forget to add the cost of something in (wire, flower food, ribbon, glue, tape, etc.). Your COGS may need to be even lower if you are in a large city with high operating costs (rent, labor, etc.).
Once you know your COGS, if it's not in an acceptable range, buying smart needs to be in the forefront of your mind. Here are a few of my most important tips for buying smart.
• Take advantage of your wholesalers' pre-book and box-lot specials.
• Plan your specials around the best flowers for your money.
• Look for the best deals, buying in-season flowers whenever possible, for their amazing quality and fabulous prices.
• Ask your salesperson to be your eyes in the wholesale house, suggesting the newest and most interesting items and informing you of the best deals of the day or week.
• Stock all colors of flowers in your cooler so you will always be equipped to make appropriate substitutions.
• Order vases and supplies in bulk and when they are on sale. For example, many manufacturers and wholesalers offer substantial discounts on containers, floral foam and other supply items at various times of the year if you buy a specified number of cases at a time. Look in to this; you can save a significant amount of money.
• Keep good sales records of past holidays and seasons.
2. Design Smart
Not keeping labor expenses under control is a huge killer of profits in a flower shop. If the owner/manager is on the payroll, your labor expenses should not exceed 30 percent of your overall sales. If that person is not on the payroll, your labor expenses should not exceed 20 percent of sales.
Let's look at some ways to keep labor expenses at 20 percent of sales—or less.
• Develop recipes for each of your weekly, monthly and/or seasonal/holiday specials, and post them at every design station.
• Designers can spend so much time choosing which flowers to design with, so always have them create multiples of an arrangement at a time. Provide a color wheel at every design station to assist designers with planning beautiful color harmonies.
• Create arrangements in three to five price points at one time using the same assortment of flowers. To streamline that process, utilize the "5-3-2" design method: For flowers that come in 10-stem bunches, use five stems in one arrangement, three stems in a second arrangement, and two stems in a third arrangement. This method not only results in arrangements in three price points but also cuts down on waste, makes buying more efficient and makes planning "menu" designs easier. The "5-3-2" method can also be applied to 25-stem bunches of flowers, using 12 stems in one arrangement, 8 stems in a second, and 5 stems in a third.
• Arrange premium/special flowers front and center in designs, to give designs higher perceived values.
• Clearly post prices for all flowers and containers in both the design room and the sales area.
• Add a design labor fee to the price of every arrangement; 20 percent of the retail price of all materials (fresh and hard goods) used in a design is a widely accepted minimum industry standard.
• Practice proper product rotation—first in, first out (FIFO).
• Choose an appropriately priced container for each arrangement and holiday special. A general rule-of-thumb is that the retail price of a container should not exceed 20 percent of the retail price of the arrangement.
• Provide continuing education for your designers and salespeople, put people in roles they are the most comfortable with and excel at, and create a healthy, happy work environment.
• Educate your designers about the newest and trendiest color palettes and design styles that knowledgeable consumers are drawn to.
3. Sell Smart
Selling what is in stock in your cooler and stockroom and on your sales floor—and selling it well—is critical to profitability. Most florists cannot possibly have every type and color of flower in their coolers at all times, so empower your employees to confidently offer alternatives for any requested flowers that are not currently in your cooler.
• Educate your designers and salespeople about which designs, flowers and other items are the most profitable (provide the highest profit margins), and encourage them to use these items and suggest them to customers as often as possible. Consider offering designers and salespeople a monetary or other incentive for every use and sale of high-margin items.
• Train your salespeople in the art of describing arrangements to customers by painting verbal pictures using phrases such as "low and lush," "tall and showy," "beautiful garden mix," "bright summer design," "exotic mix of premium blooms," and so on. Giving these colorful yet somewhat vague descriptions will not only help give customers an idea of what they are ordering but also give your designers much more leeway.
• Train your salespeople about techniques for upselling and offering add-ons, and have them practice those techniques until they are comfortable using them. Again, consider providing incentives for every up-sell and add-on sale they make.
• Promote your specials heavily during holidays, to keep design labor costs down.
• Develop special-value vase refill and/or weekly or monthly flower "subscription" programs for your customers.
• Educate your customers about the vase lives and care of various flower types and varieties so they have reasonable expectations and get maximum enjoyment and satisfaction from their purchases.
When you put into practice the tips in each of these three categories, I promise that you will see an increase in both your profitability and cash flow. We all want to continue creating gorgeous arrangements for a long time, and being profitable will allow us to do that.