Fleurs de Villes is bringing back its floral installation extravaganza to the lobby of New York's Hudson Yards.
Full Article Below Source
Fleurs de Villes Back at Hudson Yards with 14 Star Florists
By Jill Brooke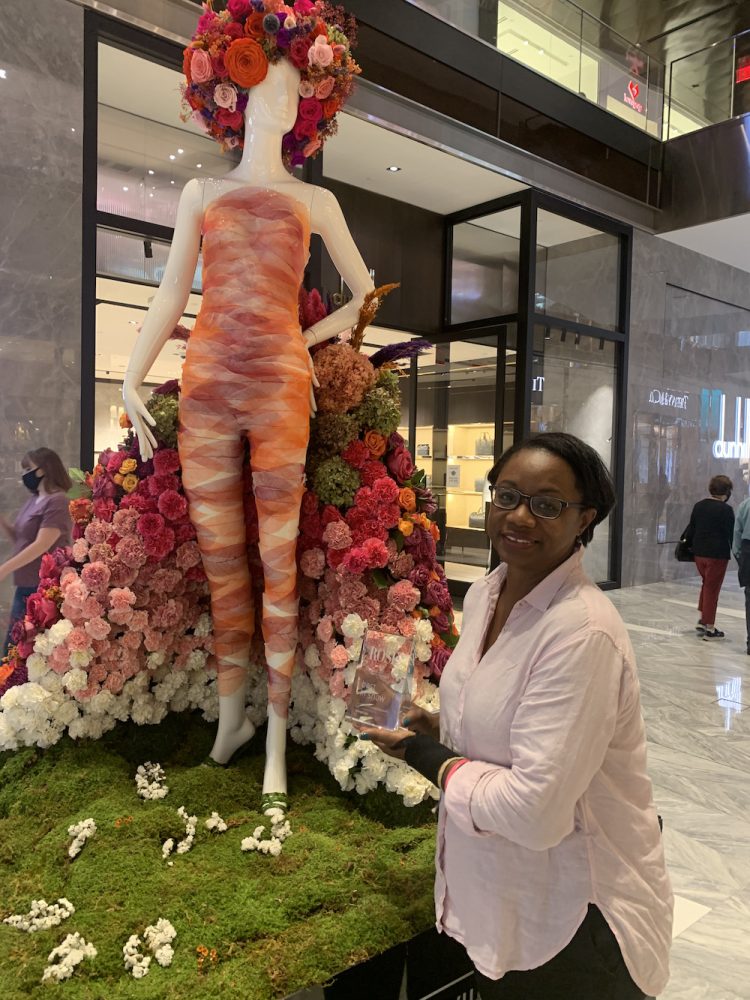 Fleurs de Villes is bringing back its floral installation extravaganza to the lobby of New York's Hudson Yards starting Oct 6. I will be one of the judges along with Corrine Heck of Details Flowers. We will be asked to judge the floral installations in categories such as Most Realistic, Most Creative and Best in Show.
Over 14 talented florists will create 10 ft. flower-infused installations inspired by iconic destinations that are free for the public to enjoy. Plus it's a perfect place for special Instagram moments. Last year the show's theme was iconic women.
Fleurs de Villes, led by Tina Barkley and Karen Marshall, is catnip to the flower-loving public and in the past four years has created shows all around the globe.
Creating any of these installations requires days of work. Each flower is attached to a tube and delicately put into the mannequin so it lasts for 10 days. Manipulating shapes and considering colors as well as creating movement is all part of these talented florists' challenge. Thousands of blooms are used for these creations to bring joy, merriment, and awe to the public. There are also floral classes offered to learn about floral arranging.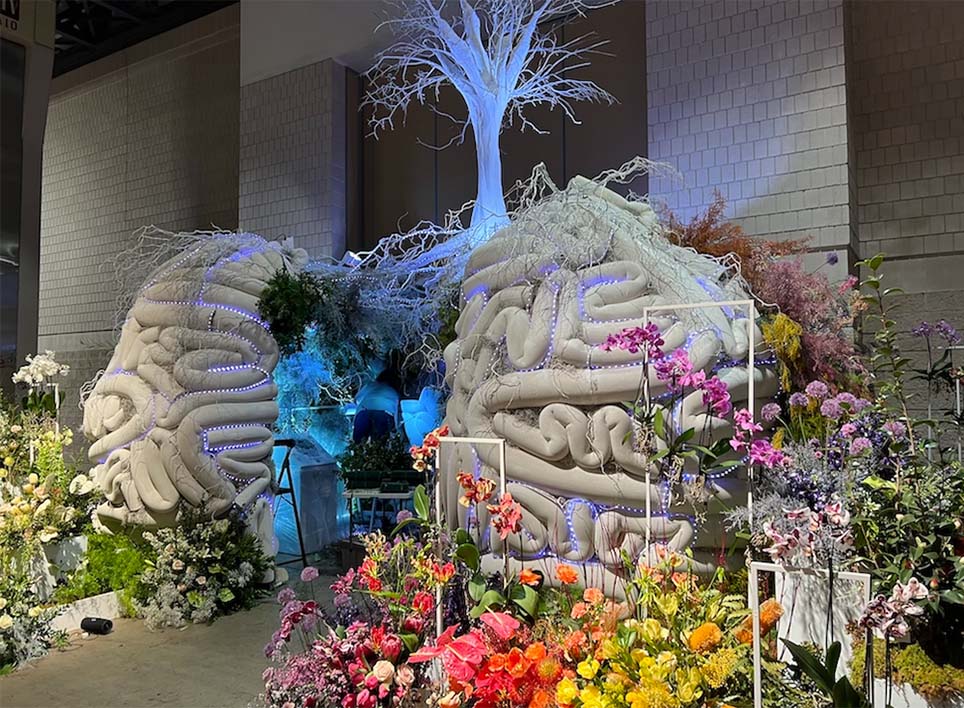 All this week, I will share some of the work of these floral artists including not one, but two floral artists who won top awards at the prestigious Philadelphia Flower Show including Jennifer Reed of Jennifer Design Events and Daica Skrobala of Polycarp Flowers.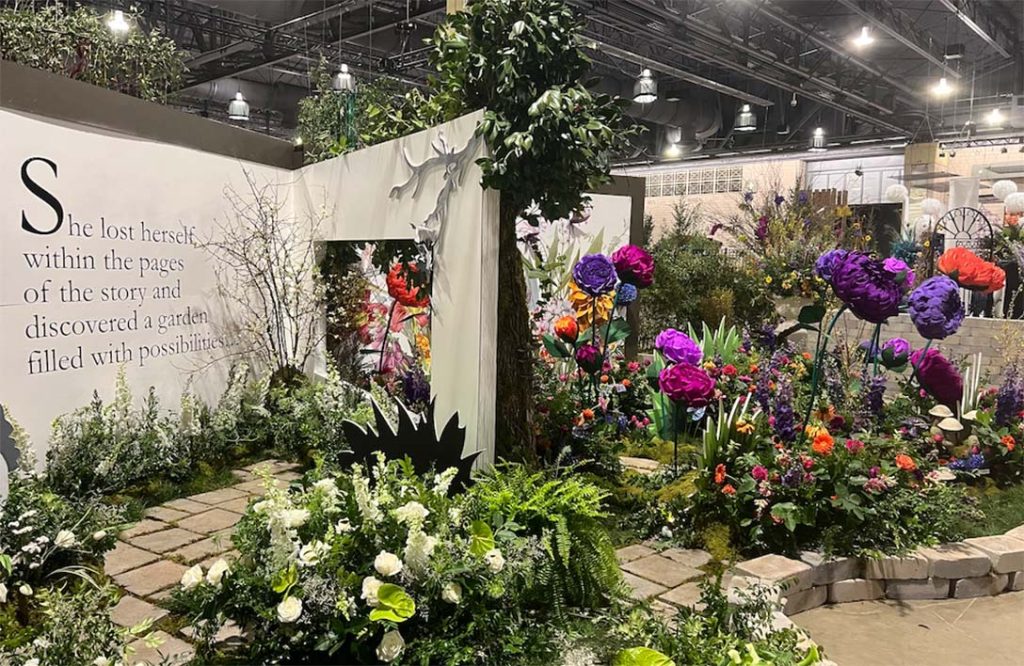 While this is the first time Jennifer Reed is part of Fleurs de Villes, Polycarp Flowers created several installations including last year's Funny Girl interpretation and the above image of roses to raise awareness for breast cancer survivors.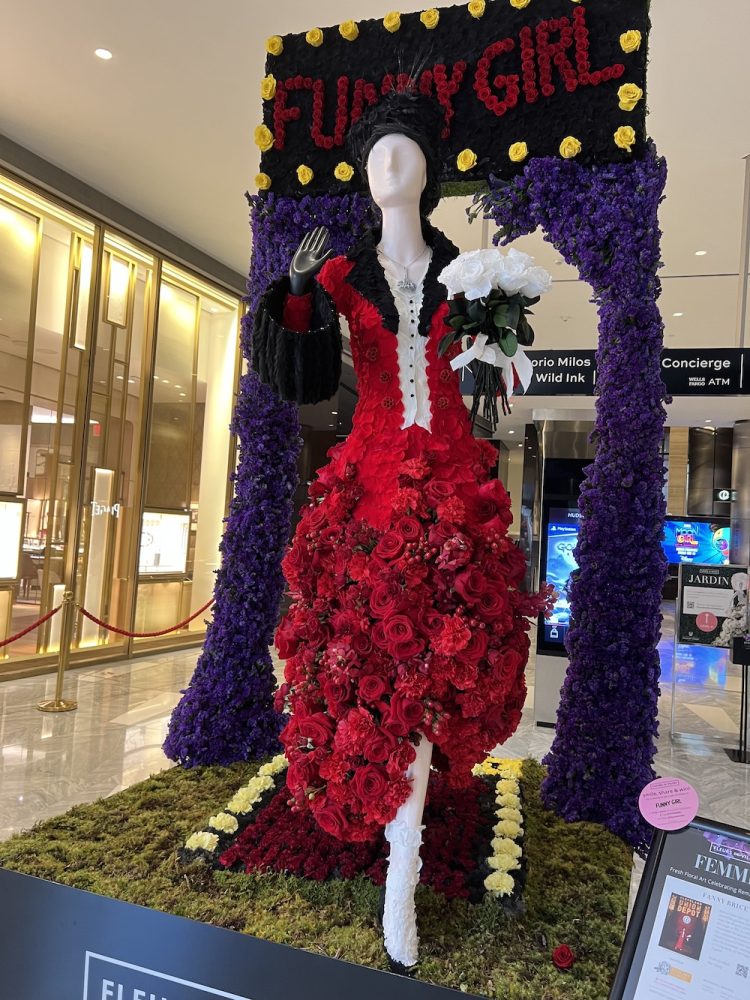 This year, Polycarp shared that her installation will be inspired by India.
The public also votes on their favorites from each show. Plus, casting YOUR vote can win a holiday in Bermuda at the Hamilton Princess Bermuda as well as social media contests with $500 gift card award.
Among those returning this year are Raven Hollow Guild who designed an installation inspired by Lady Gaga as well as Yours Truly Flowers.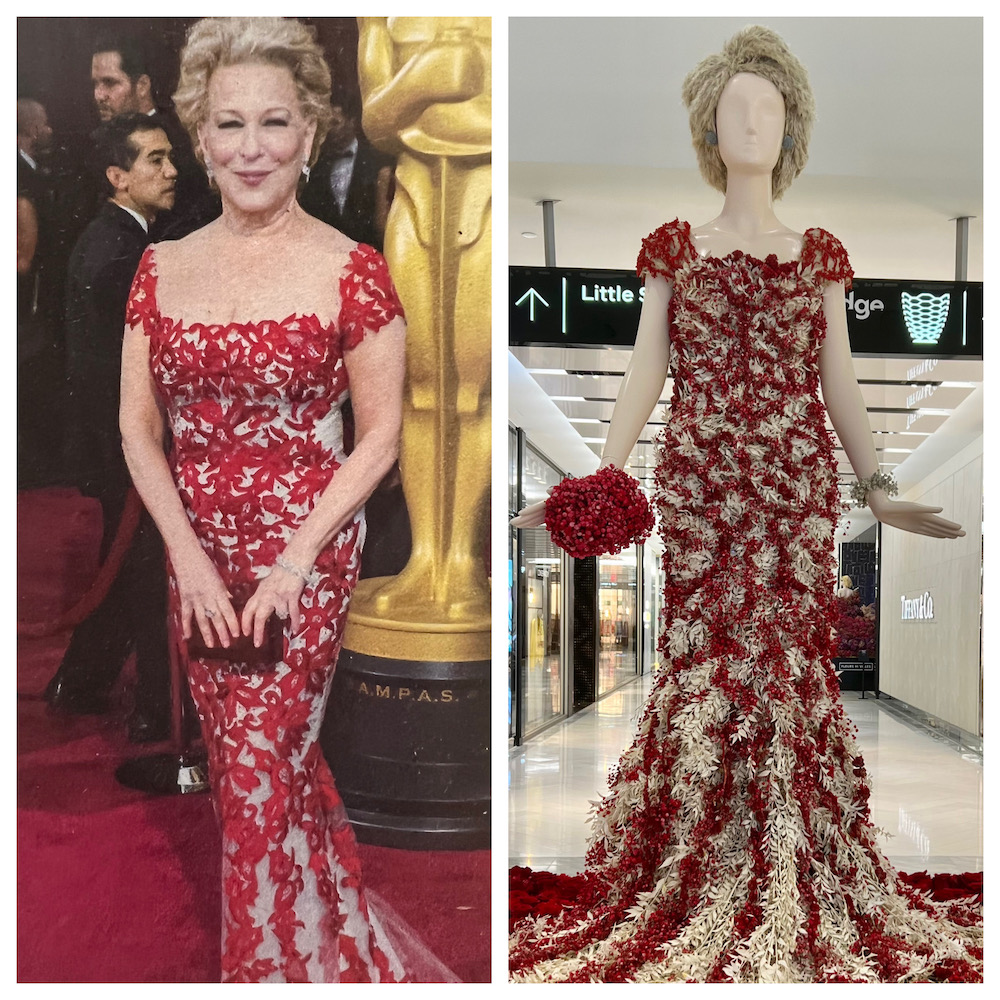 What a great way to spend an afternoon plus have the opportunity to win a prize. Hope to see you there Friday morning though the show can be enjoyed through the 15th.
Other participating florists include Florals by Olga, Cecilia Hill Floral Design, EMY Custom Flowers, LLC, House of Bernal, Garddirani, Picaso Flowers, Kreofino, Lianna Nelson, Lorena Eni Flowers, Piropo Flowers, Stellar Style Events LLC, and Yours Truly Flowers.
"We are excited to return to our New York City home at Hudson Yards with our latest show –Fleurs de Villes VOYAGE – taking people on a floral journey of discovery to iconic global destinations," said Karen Marshall, Co-founder of Fleurs de Villes Inc. "Flowers have the ability to connect people from around the world and promote cultural understanding. This fresh flower exhibition will do just that!"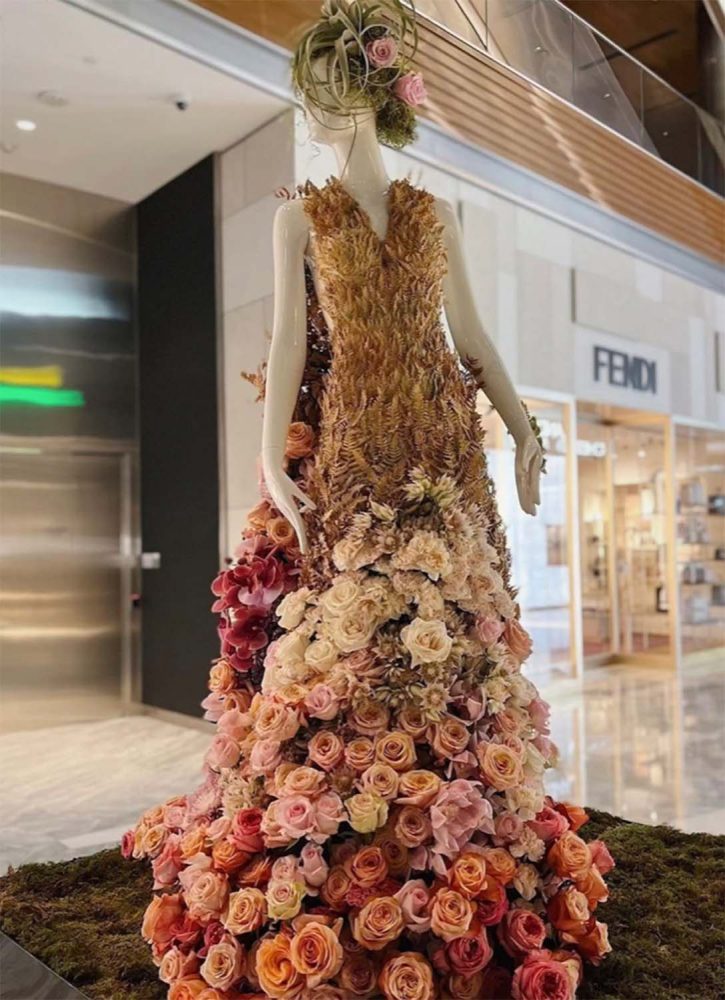 Jill Brooke is a former CNN correspondent, Post columnist and editor-in-chief of Avenue and Travel Savvy magazine. She is an author and the editorial director of FPD and a contributor to Florists Review magazine.
Photo Credit: Jill Brooke, Flower Power Daily