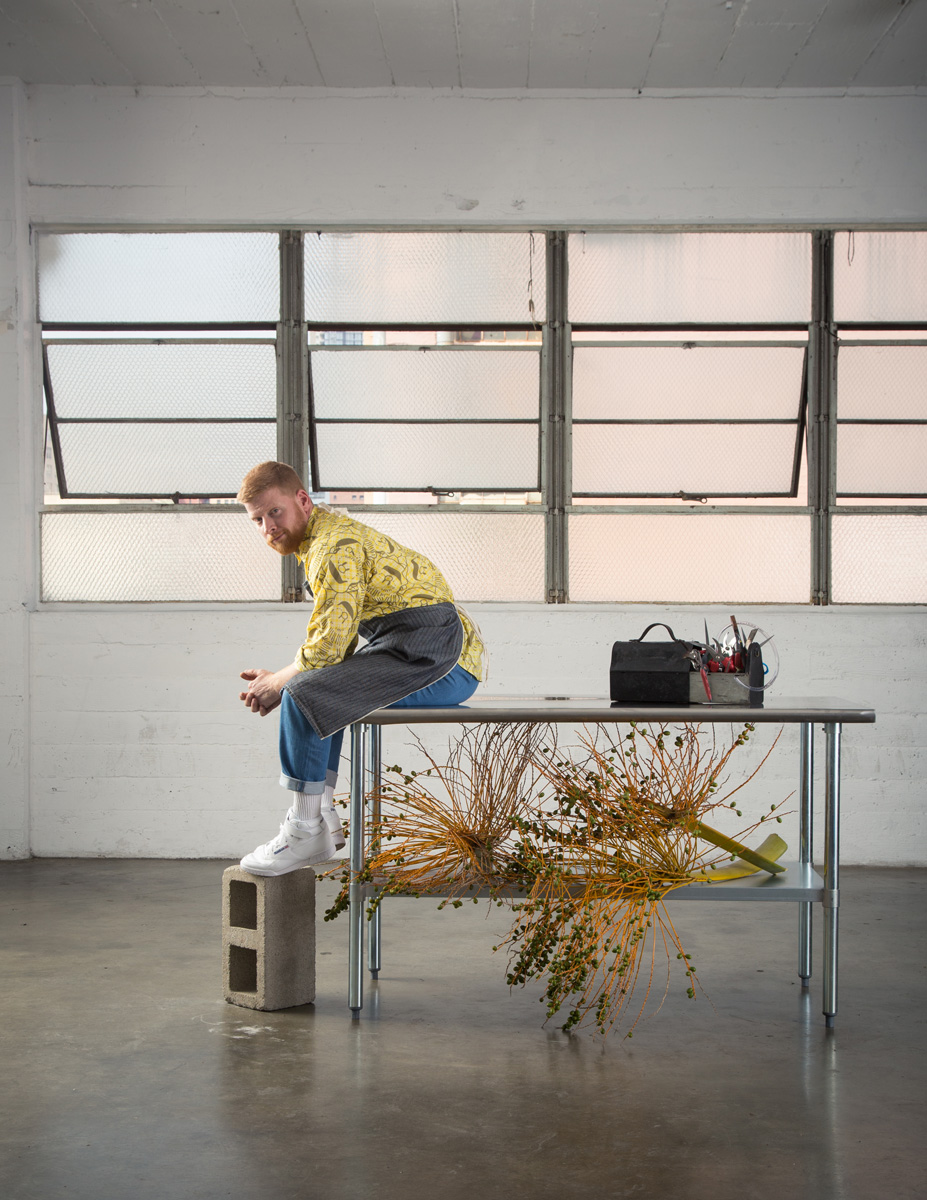 Florist Spotlight: Jean-Pascal Lemire
I had the pleasure recently of spending an evening Zooming with the talented floral designer Jean-Pascal Lemire. He gave me a full Zoom tour of his exquisite boutique in downtown Los Angeles as he generously shared his struggles and hard-learned lessons in the business of floristry. 
From the flower-filled sidewalk to the meticulously organized and methodically sourced retail interior, his store feels more like an artist studio than a traditional flower shop. Bright yellow lacquered bookcases line the walls, showcasing handcrafted vases, candles, books and a variety of decorative accessories, while the central anchor of the store, a large counter, serves as a stage where Lemire creates his fabulous Instagram-gold designs.
Raised in a small town in Canada, Lemire immersed himself in the arts as a child. He says he always gravitated to the "finer things" and yearned for the bright lights of the big city. Starting in the event-planning industry, Lemire eventually transitioned into flowers, opening his first flower shop in 2010.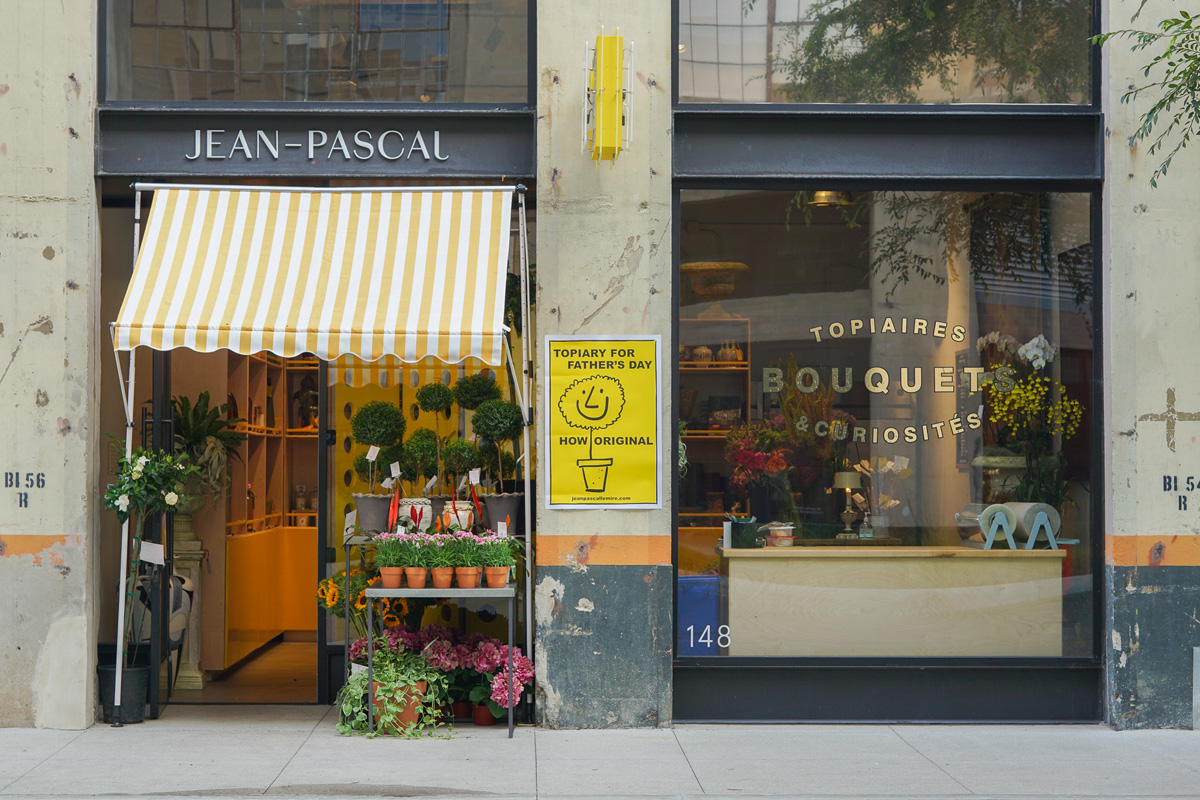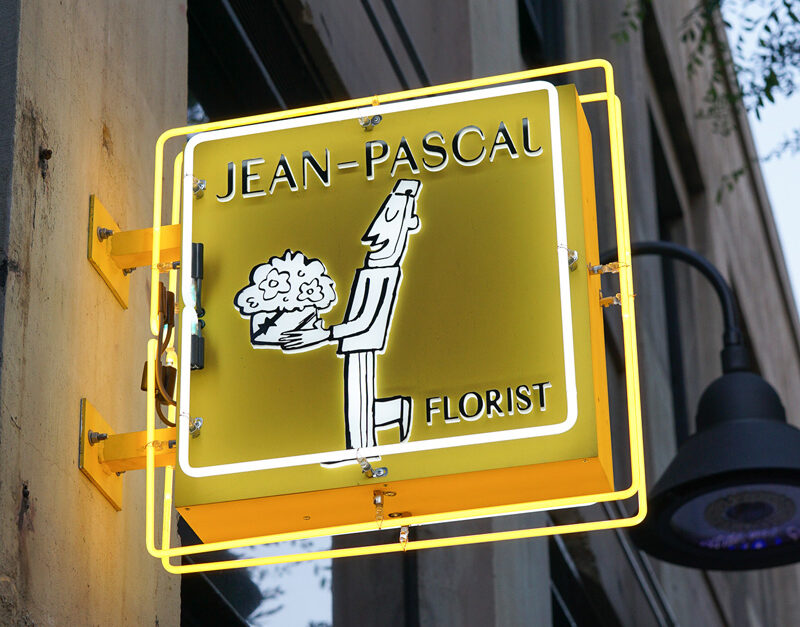 A couple of years later, The Ritz-Carlton Montreal offered him an opportunity to open a shop in the hotel. While he had a fabulous boutique in a glitzy location, contract restrictions precluded him from making any discernible profit on events in the hotel. He ended up worked long hours with demanding clientele for little return.
After Lemire met his husband, the couple decided to take a leap of faith and move to L.A. in 2017 and start over. Lemire didn't immediately rush into a new shop; in fact, he started out with just one referral from a friend. He worked at restaurants and started his flower business by word-of-mouth, until he opened his new boutique last year.
I found Lemire especially astute in his approach to retail. He says
he always tries to get customers to touch something in the store. Once they have picked up something , they are hooked, he assures. He understands that people are shy in retail situations, so he engages them by telling them little stories about some of his more unusual items, thereby giving them permission to become part of his environment. His understanding of retail, from sidewalk curb appeal to storytelling, combined with his practical yet brilliant floral designs will, no doubt, make his shop a resounding success for years to come.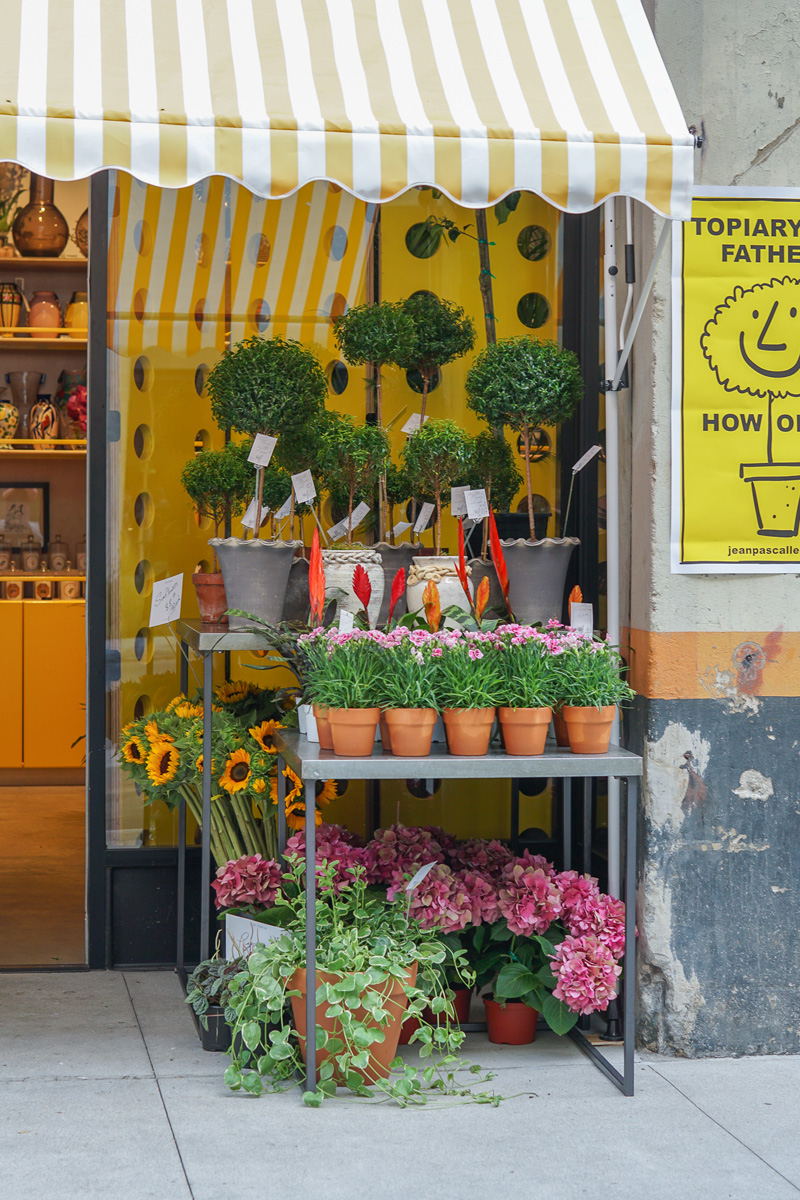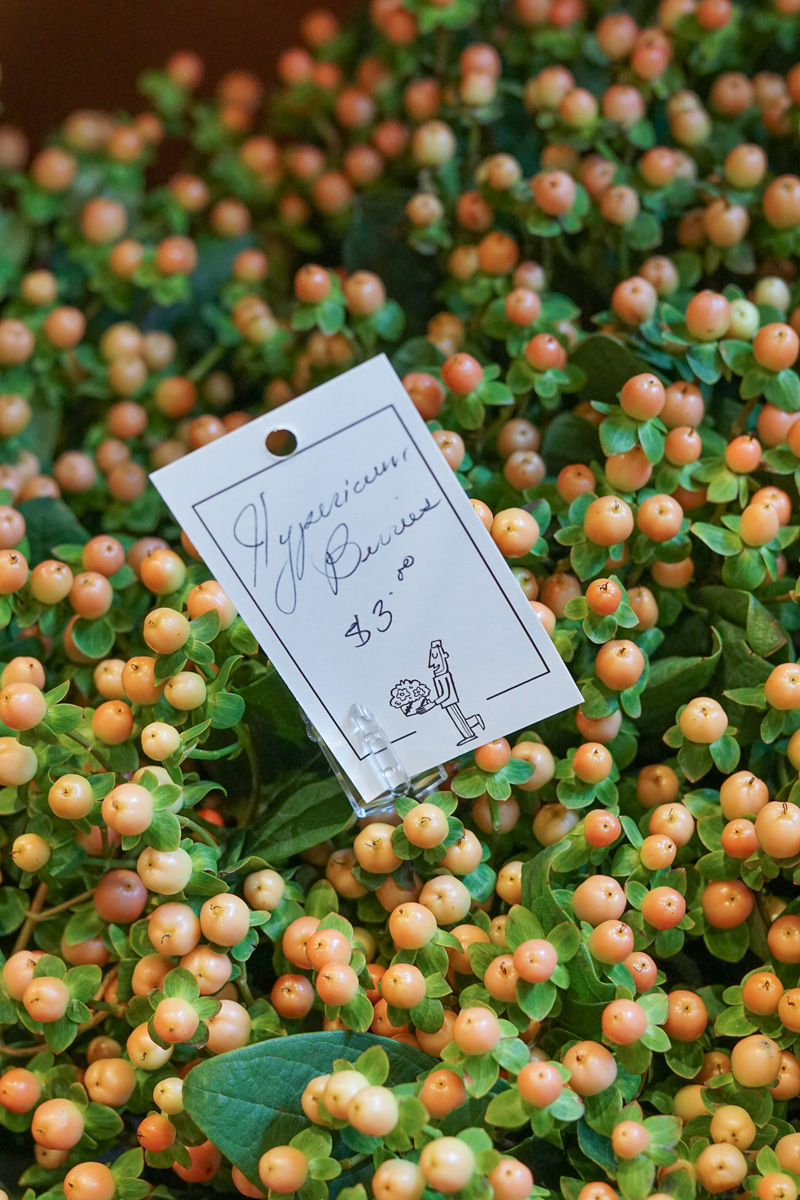 FR: Was your business the huge success it is today from the beginning?
JPL: No. I made all the common mistakes that florists seem to share when starting out—pricing your time and work too low, feeling the need to say yes to every client, wanting your brand to be well known quickly, and overspending on Instagram shoots that don't generate any revenue (I am living proof; with more than 85k followers, I still get only one order every week or two via Instagram!).
FR: What advice would you offer to new florists trying to find a style or outlet?
JPL: To me, there are three types of florists: commercial, editorial and events. I recommend focusing on only one type before attempting to venture into other segments, especially if you are new to the industry. This will help you define who your customers are, what their budget expectations are and how to build an inventory that supports sales. In your early chapter as a florist, work for as many types of florists as possible. I recommend working in at least five or six varying segments of floristry: rural, funerals, weddings, grocery stores, etc. You may find inspiration in the least expected places, and this will organically configure your own style based on the bits and pieces of what's resonated with you.
FR: What do you suggest that new florists do to source inventory that will generate a good ROI?
JPL: Geography and demographics play a big role. Based on location, you will find various markets with unique identities and taste preferences. It's unfair to compare yourself to florists in other neighborhoods, areas, communities and regions. I found my voice and style within a simplistic realm: creating classic floral designs with an organic/foraged appeal.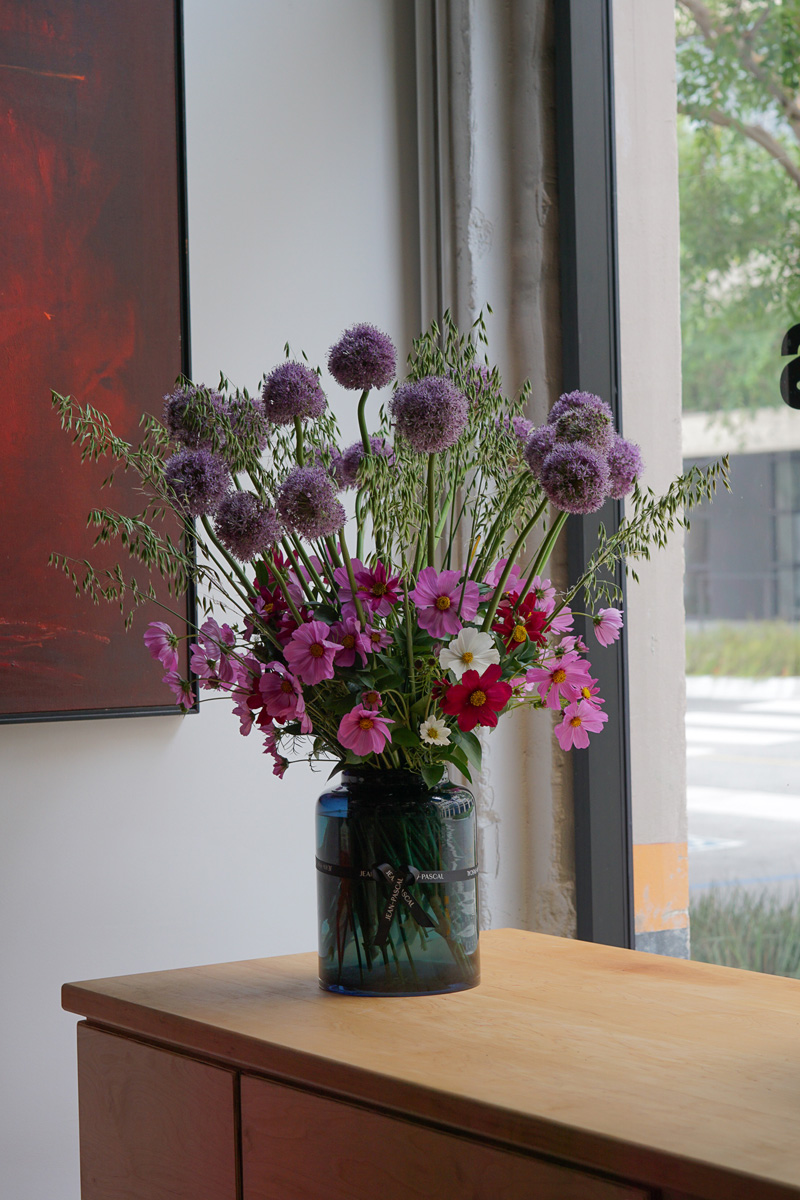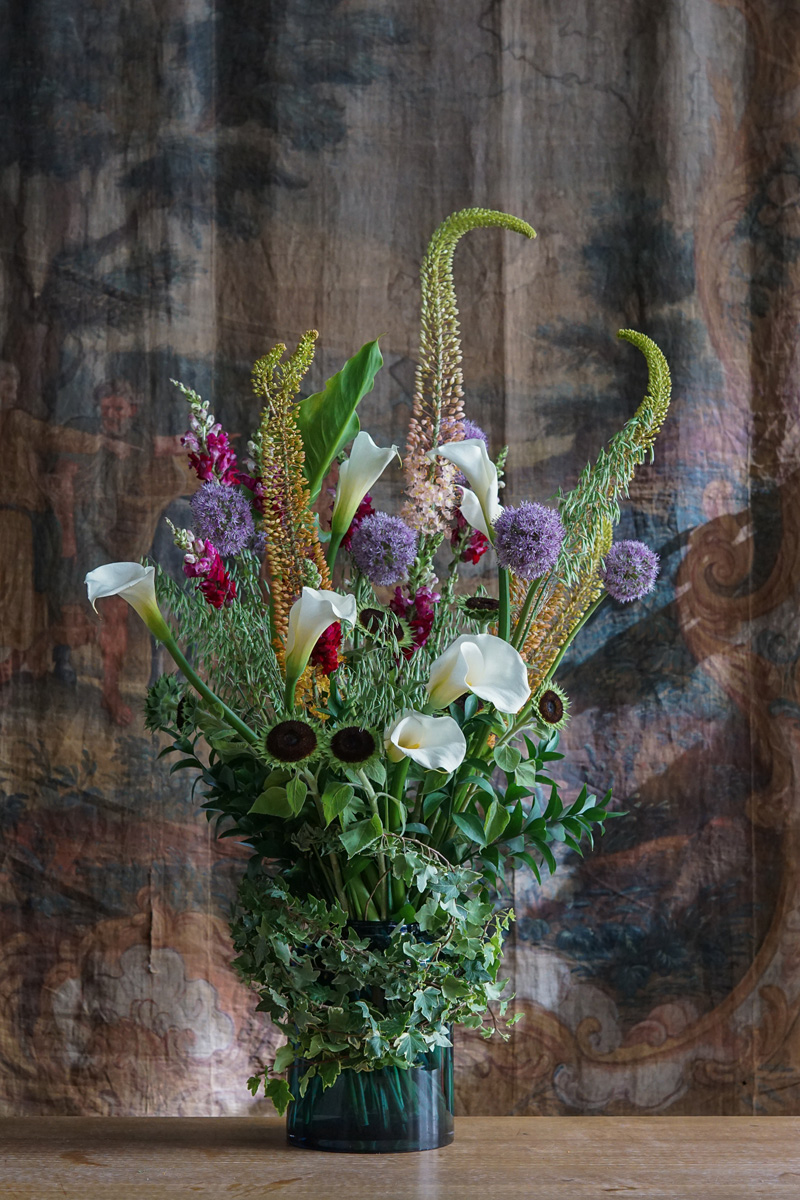 FR: What advice can you offer about determining a balance for combining
affordable and premium materials to create a luxury product that high-end clients will appreciate and still provide a respectable profit?
JPL: The recipe I've come by is: two types of foliages; one focal flower type, typically with a large head; one line flower (often snapdragons, in my case); and one type of accent/filler flower, such as Solidago. Typically, I proportion materials at 80 percent "cheap" and 20 percent "curated," and that keeps my arrangements very profitable. To do this, you'll need to find out where the farms are and who is bringing what to the local markets. Google-search various farms, and find their calendars that show the availability of each flower type they grow. Highly available flowers will offer better prices, provide a higher margin and enable you to create a larger quantity or larger bouquets. (Snapdragons and Alstroemeria are abundantly available in my area, so I use lots of those flowers.) Foliages are also especially important in my shop, in creating my relaxed, whimsical, European style. One of my favorites to incorporate is geranium leaves; they seem to make any arrangement "float" (similar to a Lewis Miller aesthetic). Find foliages that support your style; for example, Pittosporum tenuifolium/nigracans [Italian Pittosporum] is ideal for rural areas looking for a French appeal, especially when combined with English ivy. The luxury appeal can then be added with a few stems of Protea or other eye-catching flowers.
FR: What are the best methods you've discovered to build business?
JPL: I've seen my biggest growth opportunities while seeking out high- end clients and the referrals they make to each other, as well as by utilizing websites that promote and sell local flower deliveries, such as BloomNation.
I gained traction through that site by making wonderful first impressions with personalized packaging and
by utilizing flowers I know will be available consistently (consistency is important!). Those two things alone will get you a lot of call-backs for more business. Photographing all of your design work is also important. A great photography tip is to tilt each arrangement toward the camera, with natural light near a window or outdoors. This is much more effective in representing the color and form of your arrangement than a flat front view allows. Also, buy good camera, if possible; taking photos yourself is so much more cost- effective and accessible for the long run. I currently use a Sony a6000 with a 50 mm lens, and I always edit my photos in Adobe Lightroom (so easy to use that even your grandma can learn!). Most of the time, natural light will set your photo in a warm tone, but you can correct this by lowering the temperature setting within the Lightroom program.
FR: What percentage of your work is retail versus events?
JPL: I prefer retail because events can become quite stressful and can be less lucrative. For one thing, being in a large city, it's difficult to find affordable space to store larger scale vases and props—only to never use them again because most clients will want whatever trend is new this year. I also caution florists to never agree to an exchange of products or services, whether its exposure, referrals, influencer work, etc., even if you are desperate for clients. Instead, possibly offer a small percentage discount. Be confident that saying no is powerful and will quickly define your value in the industry.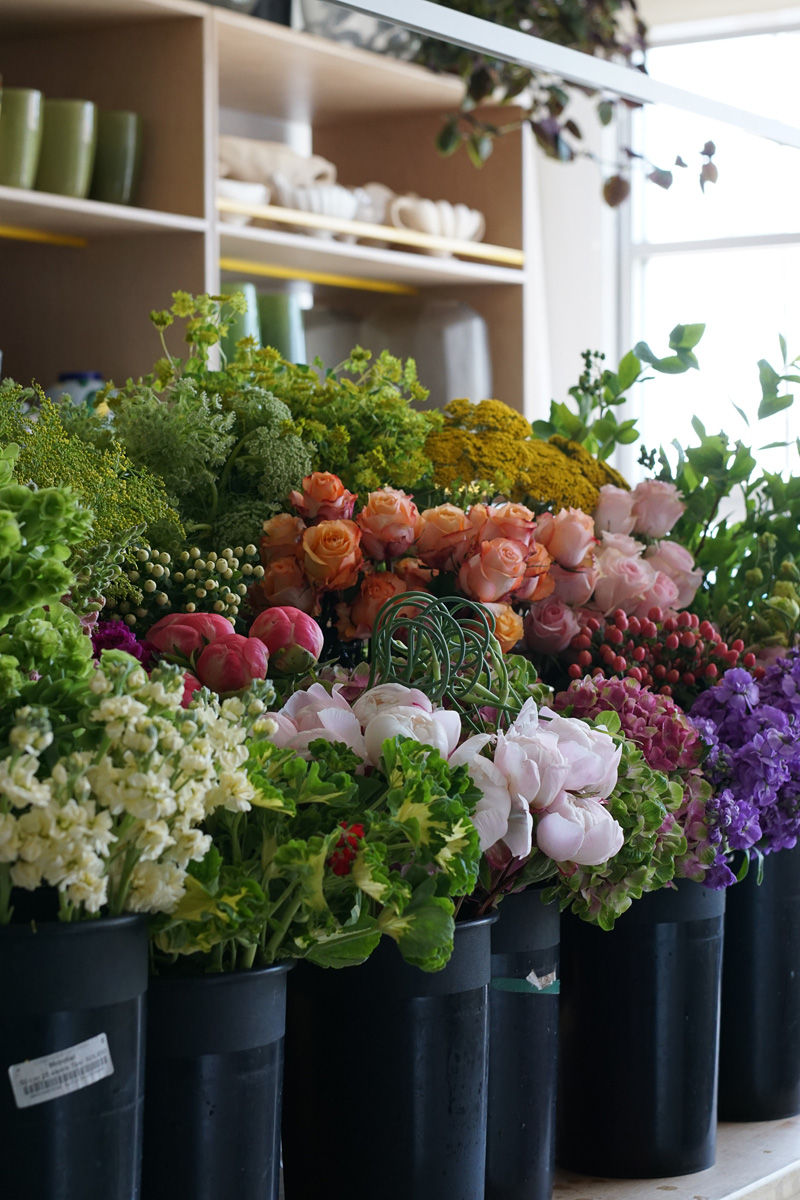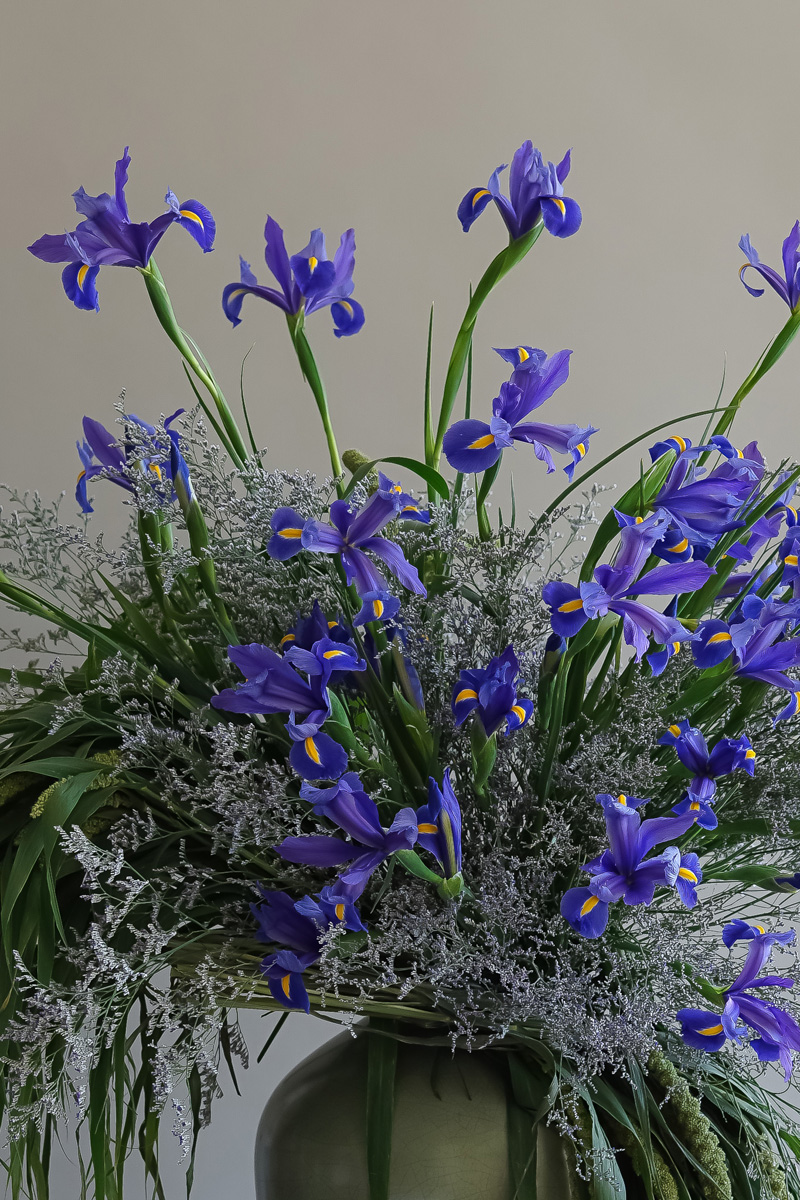 FR: How do you get people into your shop, and what do you do to make lasting impressions on them?
JPL: First, when the weather permits, I always leave the front door open, to create a relaxed and welcoming entrance. Many consumers feel that buying something is mandatory if they have to open a door to enter. I also have found success in placing multiple buckets of sunflowers outside of the store, with signage that reads "$6, Pick your own!" The affordability plus the action of personalizing their selection gives customers an activity to participate in and a reason to come inside (to complete the transaction). That interaction now becomes an opportunity for you to share information about you and your brand, a unique promotion, etc. That is the real moment of value.
If you notice a customer come in and take the famous "lap" before returning to the door, break the ice by suggesting they touch something or stop to do any type of action. I frequently say, "Oh, by the way, we have tomato-scented candles that have such an unusual fragrance. Have you ever smelled one?" One sentence with a call to action creates a comfortable environment for them to identify with a product or product story and, ultimately, express their needs to you.
FR: You do a great job upselling items in your shop. Tell us how you do that.
JPL: Upselling home décor accents and containers is a must! I highly encourage retail florists to look at add-ons that will supplement other purchases or encourage first-time buyers looking for simple gifts. Dried lavender and weeds are perfect for housewarming gifts, and they can last forever. I get a lot of questions about items that I resell from Etsy, which all share a handmade appeal. We carry candles and dress them up with a cloche and base. Bundles of palo santo sticks, often used for spiritual purification and energy cleansing, are also another great nonperishable item offering a narrative because they have a lovely aroma and come from mystical trees in South America. They're also the coolest new way to freshen up your purse! Finally, we offer a distinctive selection of houseplants; they attract consumers into the store, and—added bonus—they brighten the store if they don't sell right away. Remember, any opportunity to talk to a consumer inside the store can be just as valuable as a purchase.