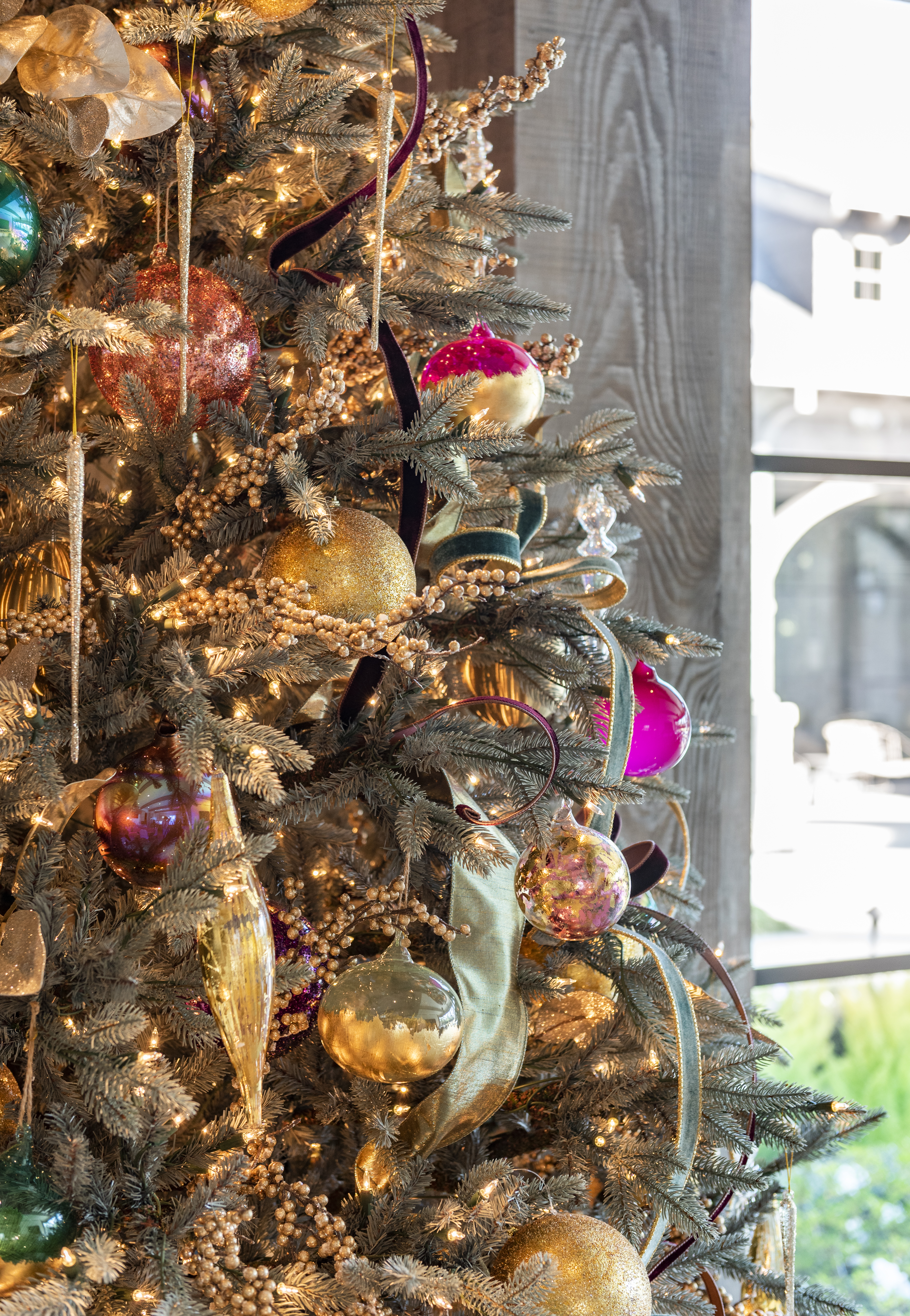 Getting ready to deck your clients' halls? Make sure you're in tune with these three dominant trends for the coming holiday season.
By : Kat Castagnoli, AIFD, CFD, CCF
The holidays are just around the corner. If you haven't started thinking about trends in containers, ornaments and home décor for Christmas, now is the time—particularly when you consider the current impact global supply and logistics issues are having on everything from fresh flowers to hard goods. And we're here to help with a look at three of the most prominent trends for the 2021 holiday season. The Season is Looking merry and bright with most of the world beginning to open again from the pandemic, this holiday season has the potential to be one of the most joyful—and busiest— ever.
"This holiday season, businesses are simply grateful to be welcoming back employees and customers," says Laura Burns-Lambert, a sensory and holiday décor design expert with Ambius, a national interior landscape firm with offices in Missouri, Illinois and North Carolina. "While grand and luxurious holiday design trends are expected to return in the near future, the 2021 holiday season will likely focus on life's simplicities and timeless traditions."
Janet Linly, owner of Linly Designs, a luxury interior design and décor studio that has been serving Chicago's North Shore since 2002, says those traditions are still being centered around the home. "We're seeing an increase in clients who wish to really enhance their home holiday décor," Linly reports. "They plan to incorporate several more trees than in years past, and those trends tend to be not only the classic colors of red and green—a color palette we most often find in family rooms—but also bold, dramatic colors elsewhere in their homes."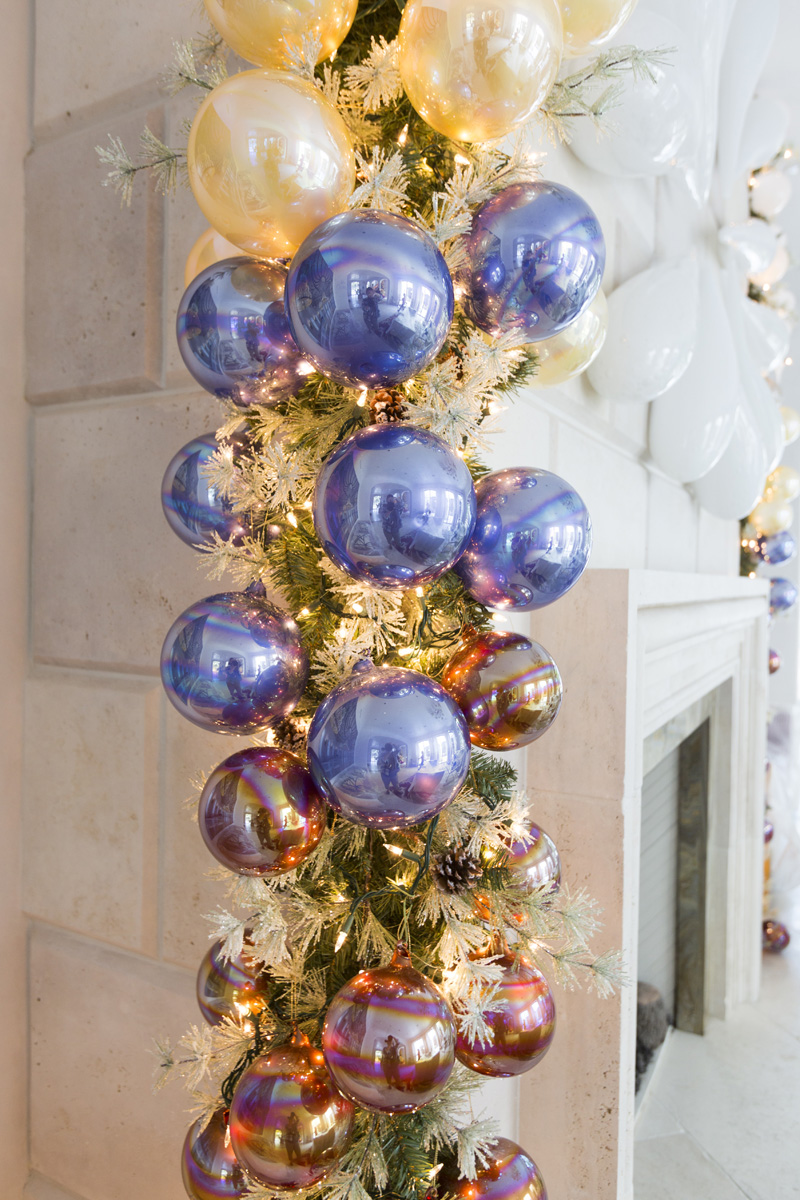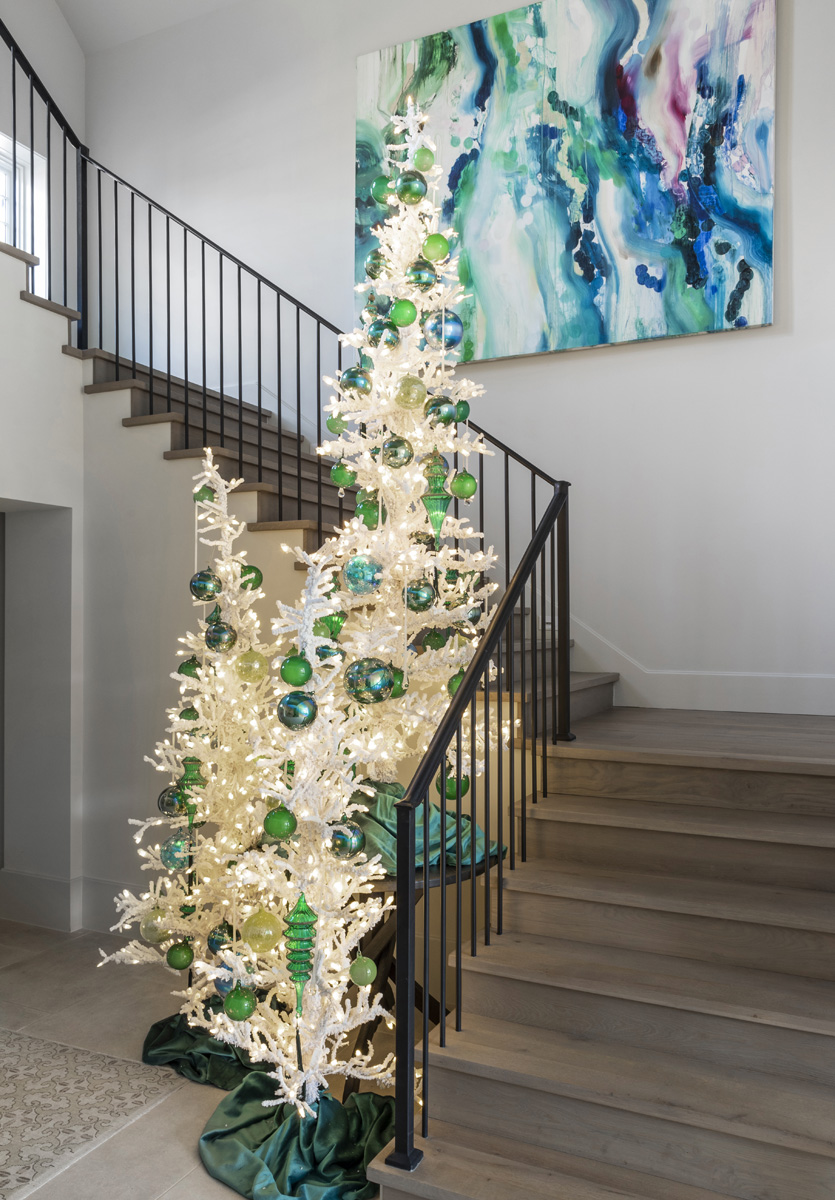 Dramatic or Nontraditional Colors
From vibrant jewel tones to bright pastels like pinks, peaches and yellows paired with metallic elements such as silver, gold ans pewter, bold color will be a huge trend this season, according to Regina Gust, owner of Regina Gust Designs, one of Houston's premier commercial and residential holiday décor design firms. "People are wanting either bright, vivid and bold," says Gust, "or they are looking for a natural, organic look. Blues have been so popular for the last couple of years, but I think green—all tints, tones and shades of green— are going to be super popular this season."
Linly adds, "Think brilliant colors, with oversized jeweled crown ornaments, icicles, tassels and hanging gems, like earrings. Or a mixed-metals theme featuring gray, charcoal, silver and gold, with tropical leaves and glittered Hibiscus."
Floral designer Sammy Chiem, AIFD, CFD, CCF, owner of San Diego-based Sammy Chiem Events, who is known for her over-the-top Christmas décor, says she, too, is looking forward to incorporating some fun color palettes this season. "Pretty, soft colors with glass and frost—think bubble gum mixed with champagne," she says. "Also, pair different shades of blue with white for a classy, classic yet nontraditional color scheme. I call it 'Blue Wave.' And finally, black and white, paired with whatever accent color makes the client happy, will create a custom, personalized look."
Troy Villager, owner of the Nashville-based luxury floral design company T Villager Designs, says each room doesn't have to incorporate the same color palette and approach, either. "For instance, one room could be chic and contemporary, with neutral tones and metallic details, while another room might be bright and vibrant, with pops of retro colors and mod accents," he suggests.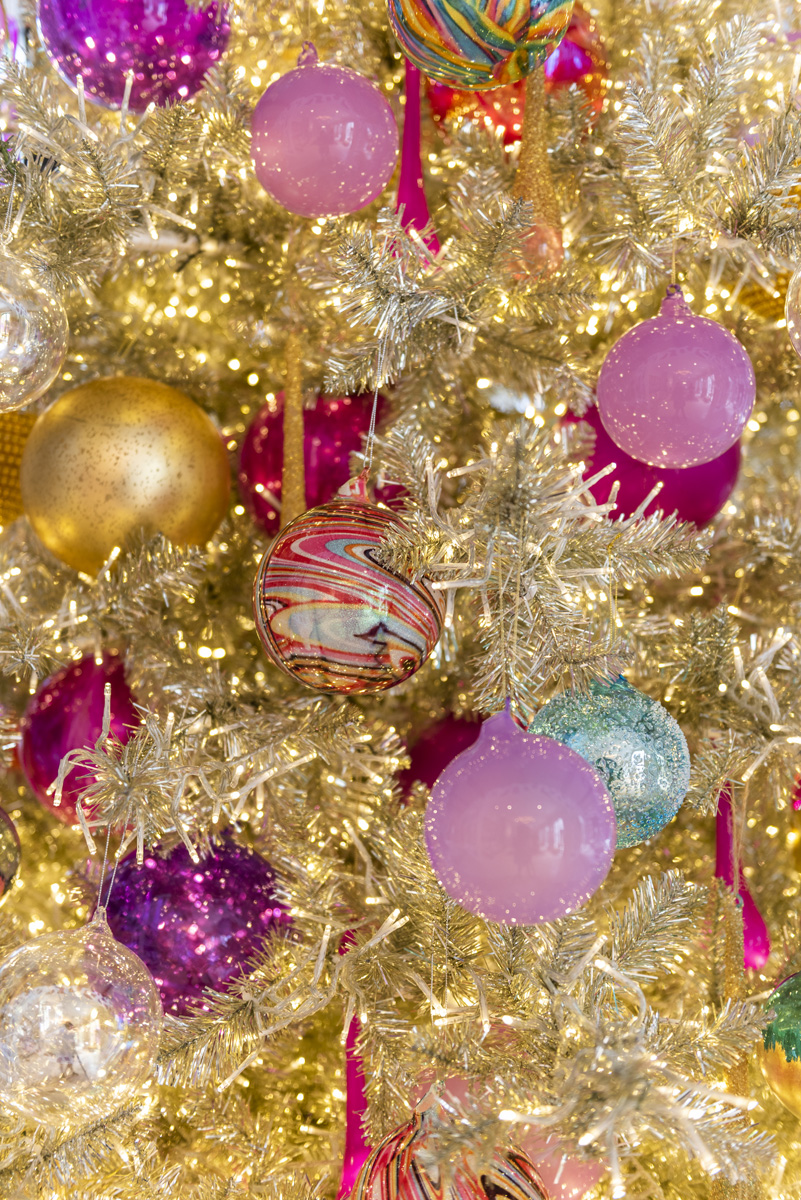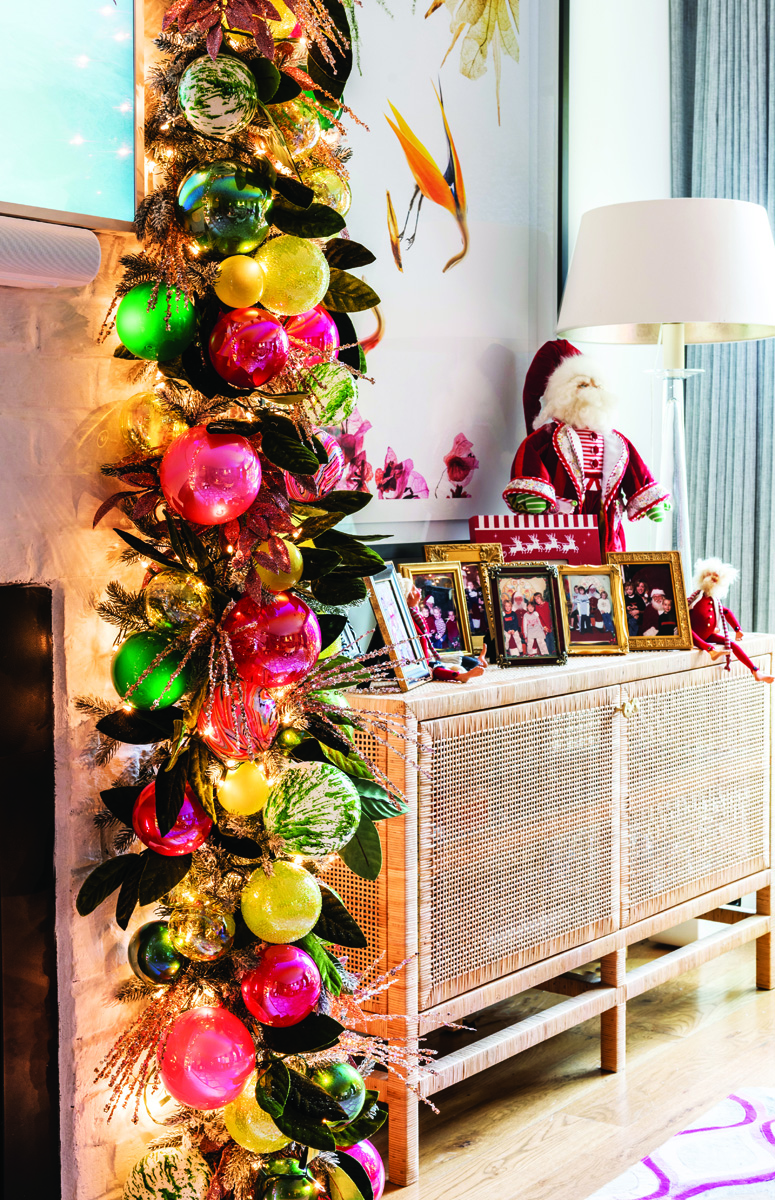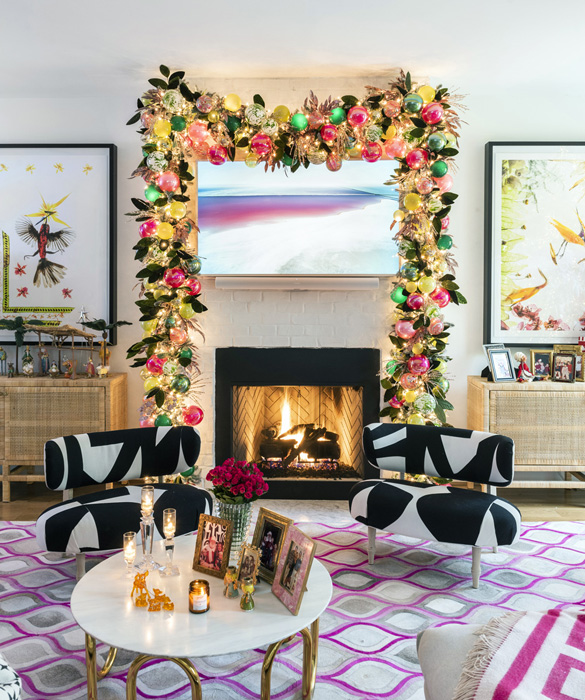 Rustic farmhouse décor is still popular for the 2021 holidays, but with a modern twist. This season, for example, mantel and staircase garlands may still be decked out in traditional holiday colors such as cranberry reds and lush dark greens. But these will often incorporate natural materials such as fresh Magnolia leaves, pine and cedar, perhaps accented with clear glass ornaments and soft white twinkle lights, according to Gust, who is known as the "Queen of Christmas" in the Houston area.
"These types of garlands can be easily changed out for different holidays by swapping out the fresh product," says Gust, who often transitions her clients' tablescapes from Thanksgiving to Christmas to New Year's and beyond this way.
Linly adds that rustic doesn't necessarily mean casual. It can still be dressed up with metallic details or glitzy ornaments. "Themes of ski lodges in Aspen or a log cabin tucked under snow-capped trees have been prevalent the last few holiday seasons, but this year, the aesthetic will be taken to another level with high-sheen surfaces," she proffers. "For example, wood ornaments mixed with natural branches on a flocked tree, enhanced with gold bay-leaf garlands and glitzy ribbon will create this year's elevated rustic look."
"Winter wonderland" scenes will also remain part of this year's rustic design trend, according to Burns-Lambert. "Color palettes comprising pale and metallic purples, snowy whites, and sparkling silvers, accented with frosted snowflakes and snow-covered evergreens, can be used to depict winter in its purest form," she notes. "This creates a magical oasis that can be enjoyed all winter long."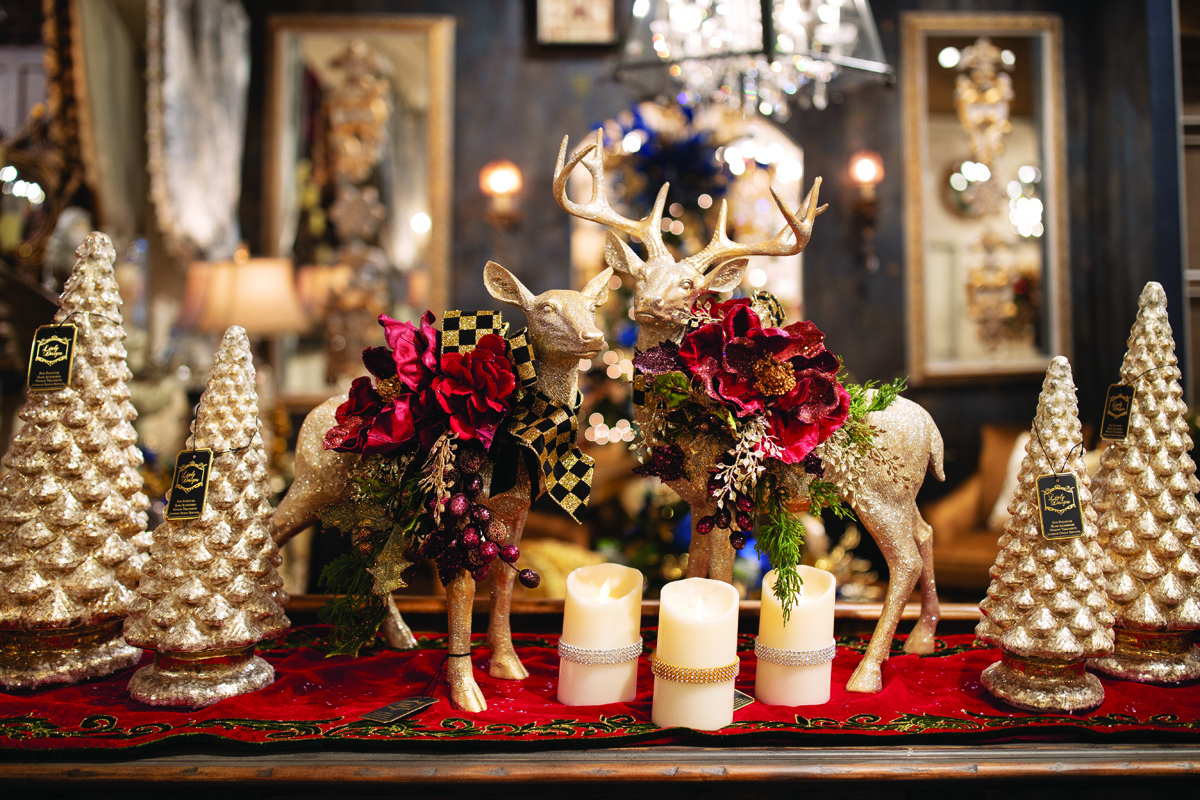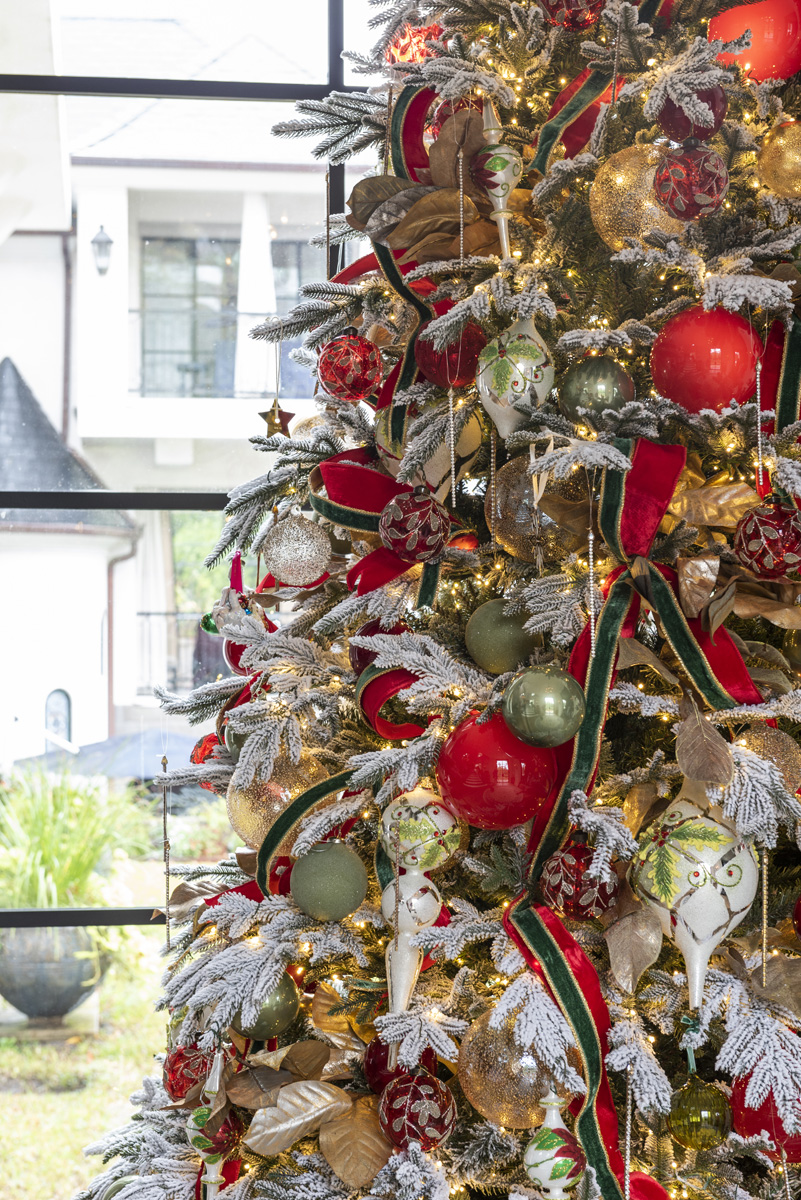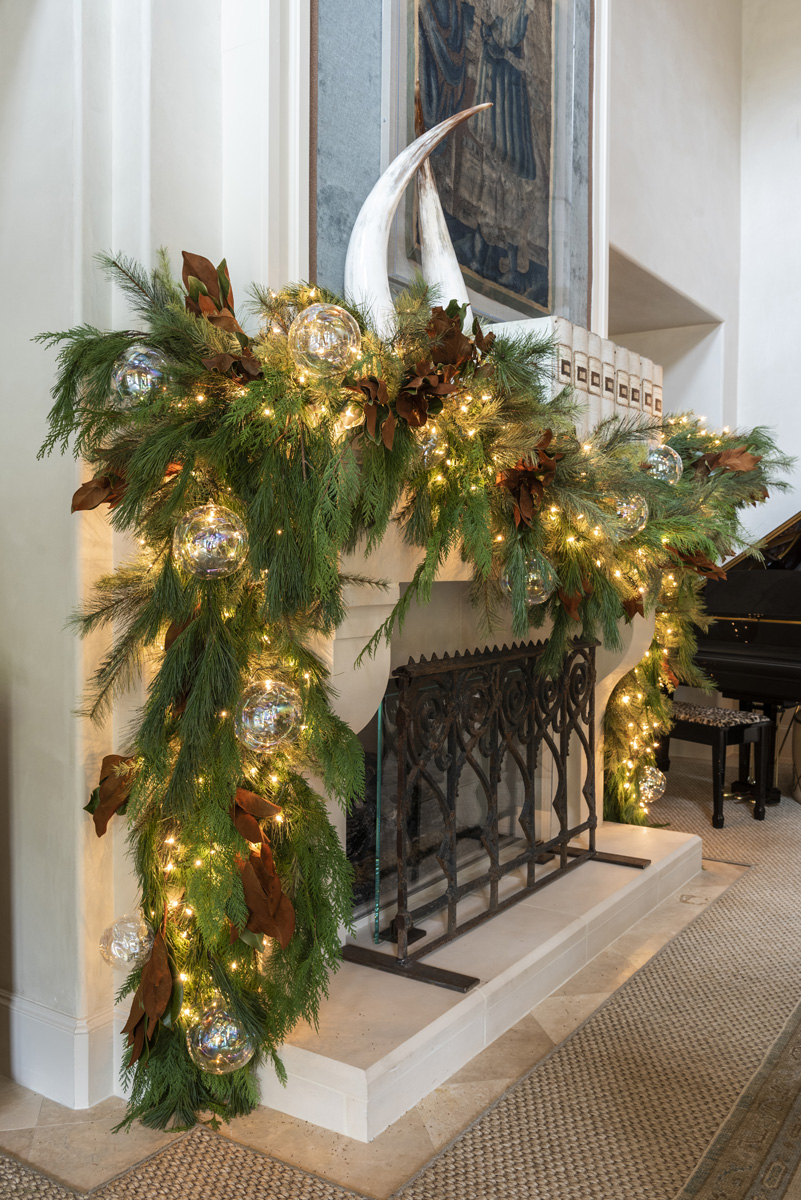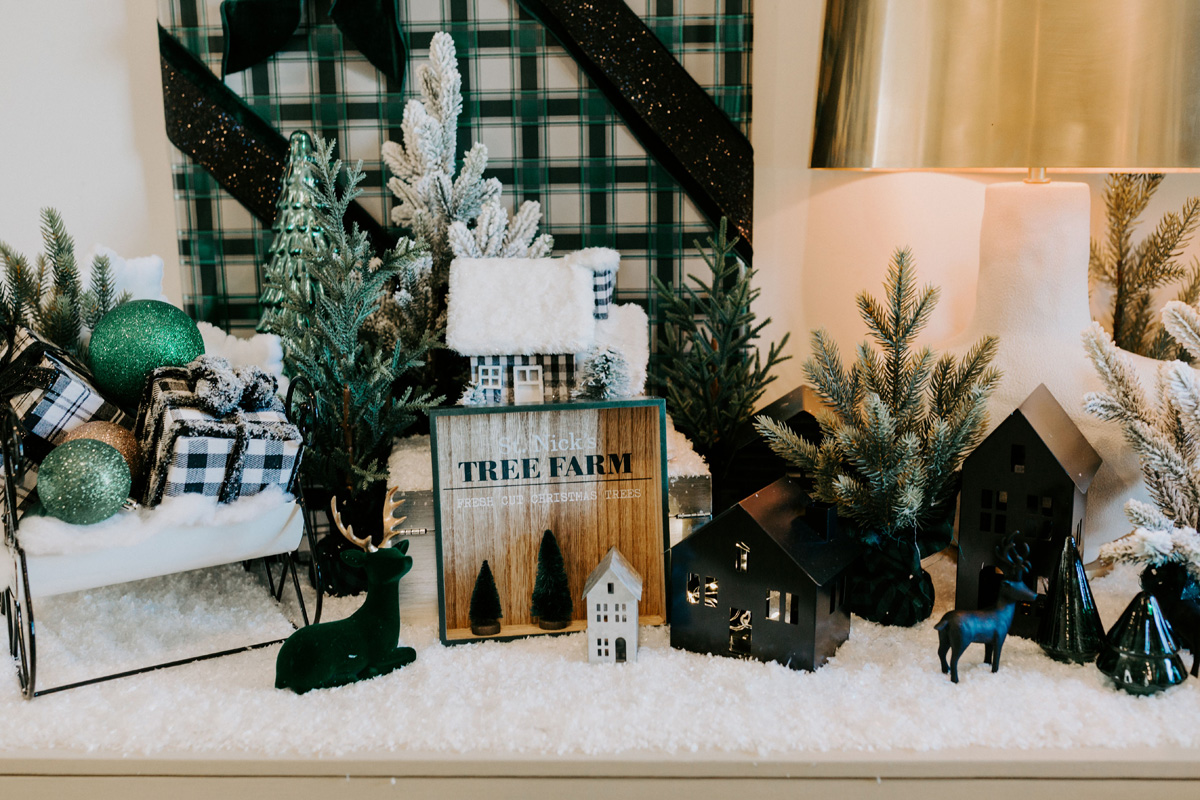 Bold and Unexpected Details
In Villager's opinion, every room in a house that is lived in throughout the season should incorporate some holiday flair. "Traditional holiday items like reindeer figurines, snow globes and menorahs are always standard for bookshelves and coffee tables," he says. "But this year is also about the unexpected!"
Villager suggests incorporating whole fruits, either fresh or faux, into your decorations. And don't be shy when it comes to shapes, colors, layers and textures. "You'll be surprised how it all comes together," he says.
Gust says to expect more big, bold statement details this season, like a beautiful huge red bow adorning a staircase or a large draping of glass and metal beads on a hallway mirror. "Also, groupings of the same color but different tones," she says. "Like trees with ornaments in hues of teal, sea green and azure blue."
If you're doing a winter wonderland theme, Chiem says adding gnomes can create a touch of whimsy. "Even doing an entire tree full of them," she says. "They are so fun to look at."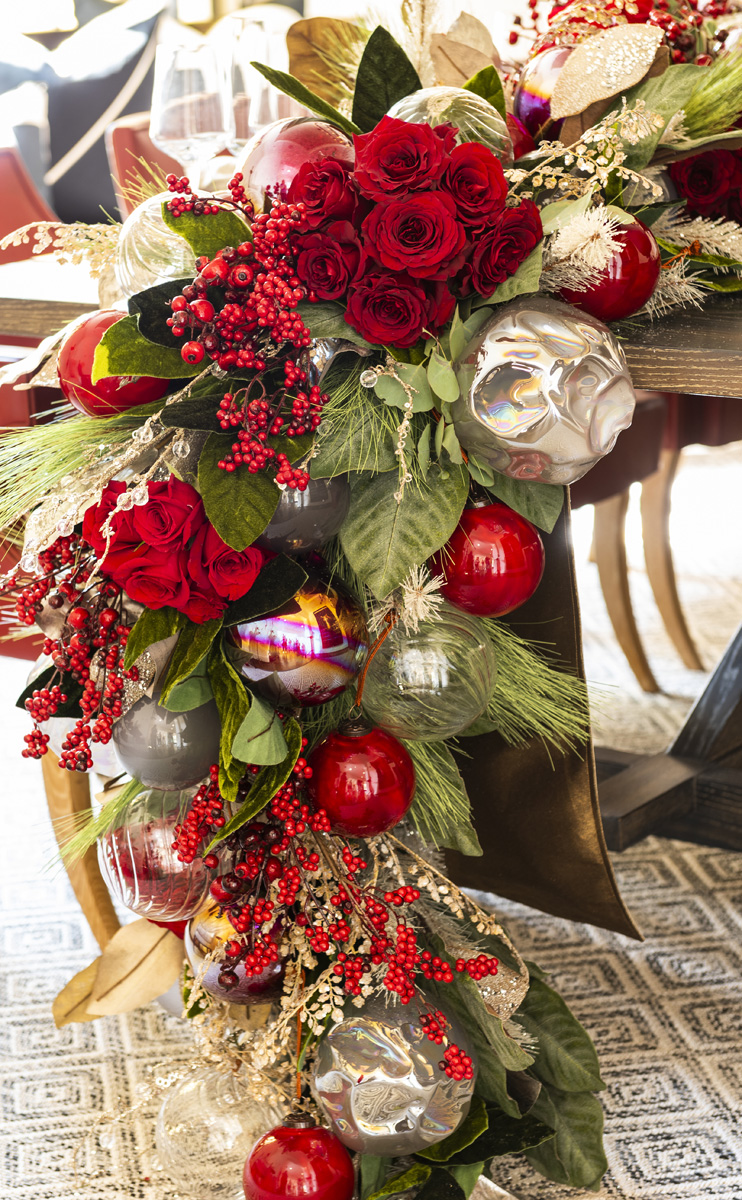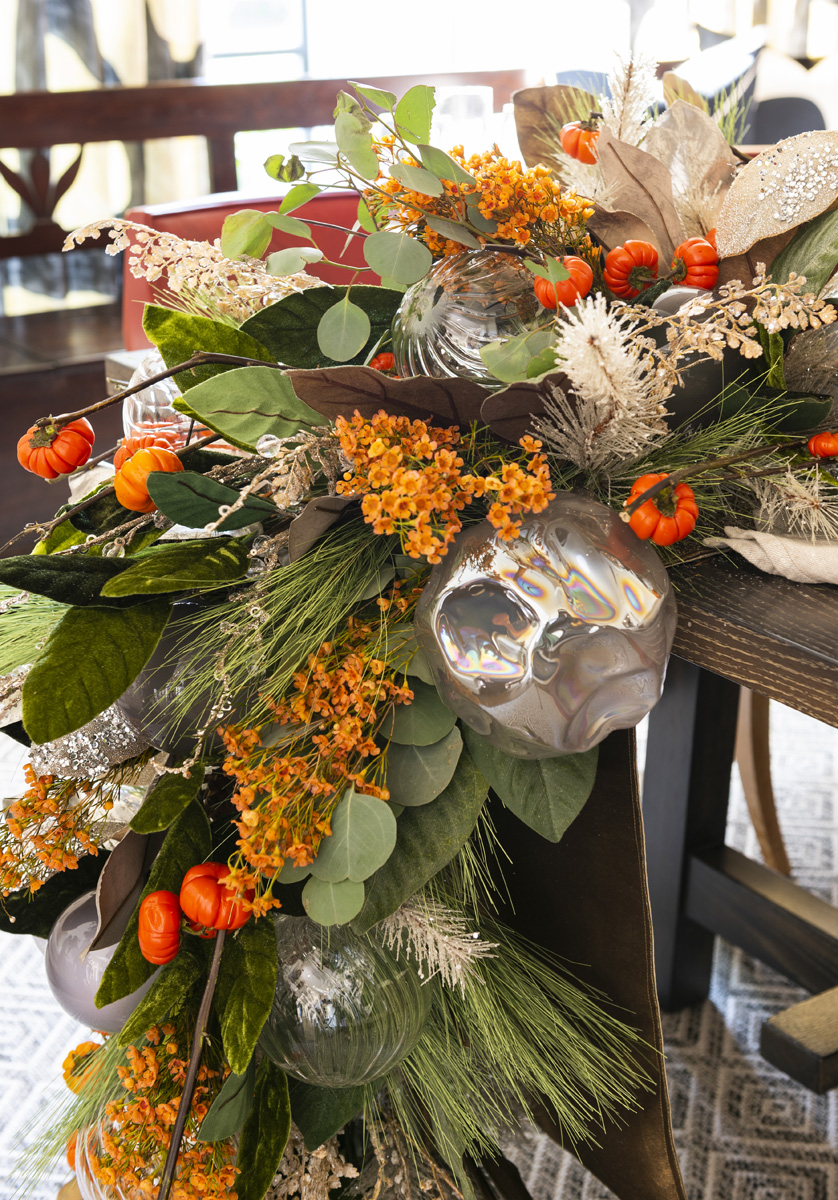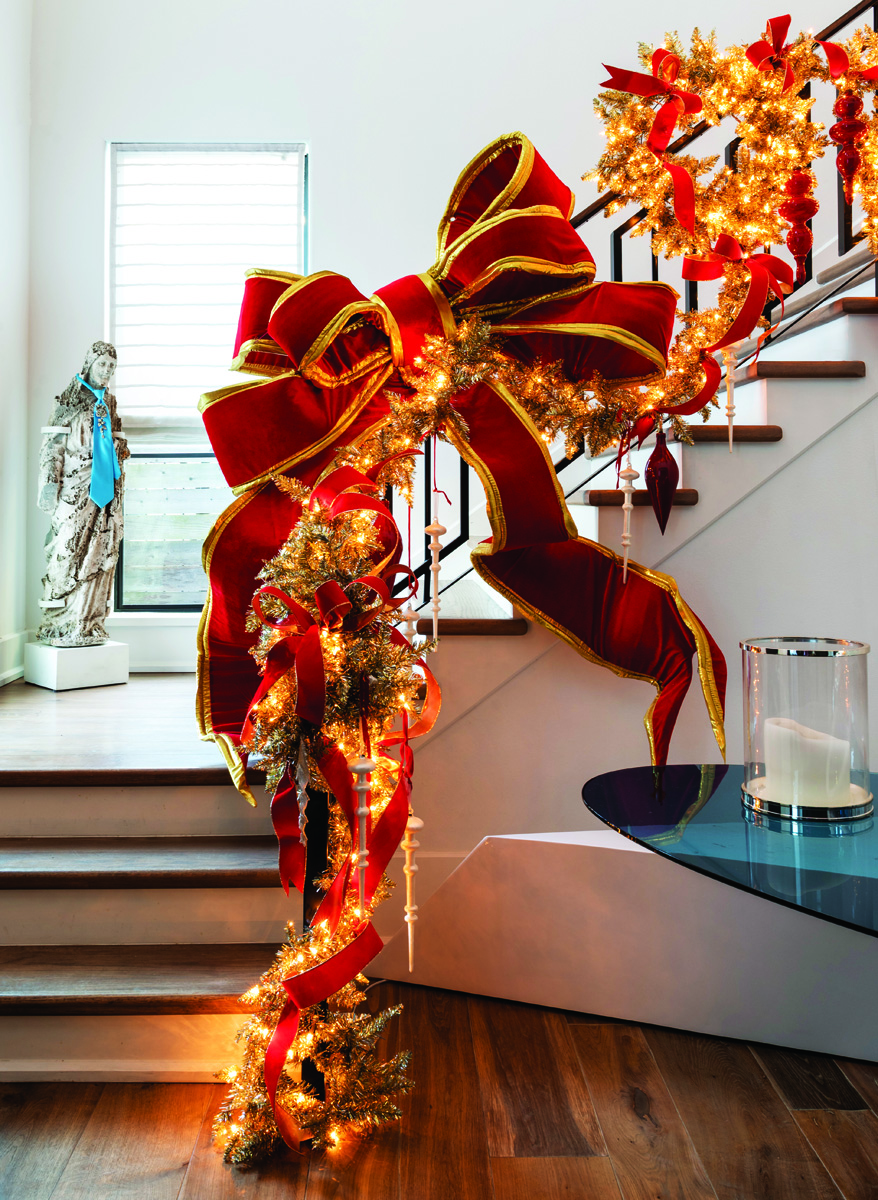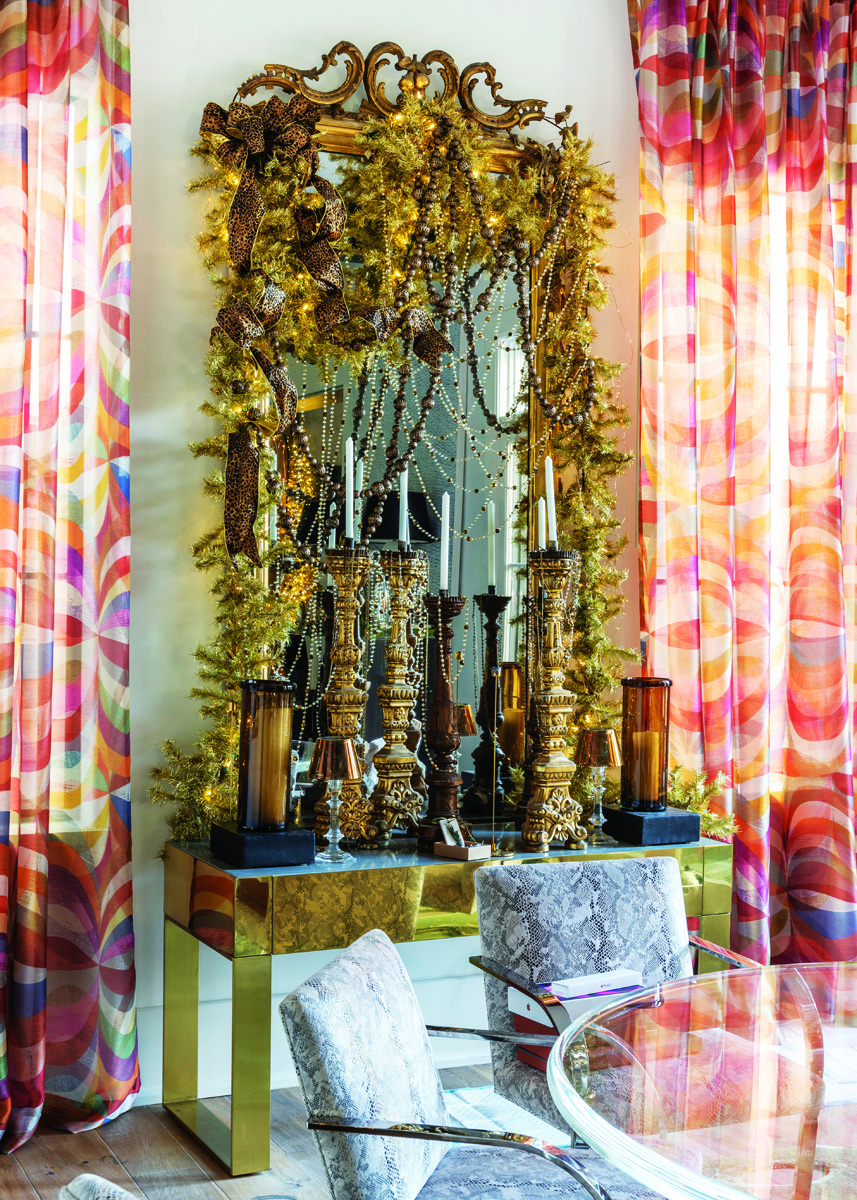 Burns-Lambert emphasizes that the finishing touch to any holiday décor is premium holiday scenting. "Pairing your rustic farmhouse design with a Christmas tree scent, or a winter wonderland with scents of peppermint latte, will create an immersive holiday experience." "Don't be afraid to make a statement this year," Villager adds. "But remember that holiday décor should always enhance your clients' everyday living, making their homes feel cheerful, vibrant and enjoyable throughout the entire season."