With Interest in Wreaths Exploding, Discover the Latest Trends in this Category of Floral Design
By Tonneli Grüetter
The wreath business is big. But has your business fully tapped into this a booming niche? From easy-selling dried wreaths to the heartfelt floral poetry of sympathy work, we take a deep dive into what is happening in the wreath category now. The hashtag #wreath currently has more than 2.8 million tagged photos on Instagram. There are a lot of people around the world who are excited about sharing and shopping for creative fresh, permanent and dried wreaths.In this trend report, we identify new ways to cash in on this boom and explore inspirational trending floral artists from around the world working in six wreath-making genres.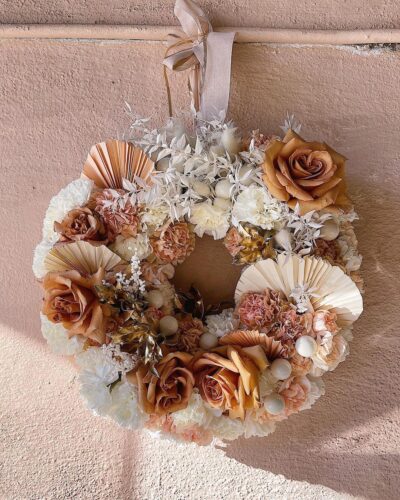 Dried Wreaths
While this trend is not entirely new, it is evolving. Gone are minimalist designs with a sparse foraged look. Wreaths of dried botanicals now are all about saturated textures. and high density. This trend takes a maximalist approach to dried flowers, favoring layers of fluffy bunny-tail grass, angular tropical foliage and polychromatic waves of dried seasonal blossoms such as strawflowers or Dahlia. New to the evolving dried-flower wreath trend is an increased interest in incorporating fresh elements that can be changed out with ease. Adding a pop of fresh cut roses in concealed bud vases or water tubes will give customers a reason to come back frequently for new flowers.
Photo Opportunity and
Special Celebration Wreaths
Gatherings are back and taking on a whole new meaning in our customers' hearts. For those who feel they lost out on a year or more of shared moments, it has become of the utmost importance to make memorable flower-filled moments a vital part of special occasions—from larger- than-life wreaths made for the perfect photo backdrops to ultra-premium wedding wreaths ideal for hanging on church doors, on the backs of host table seats and more. Wreaths are perfect for celebrating. In this trend,it is all about "customer comes first." Color palettes and themes may vary wildly from project to project, but they all have one thing in common: They focus on making a fleeting moment special! When bidding for these types of projects, suggest fun colors and larger-than-life elements.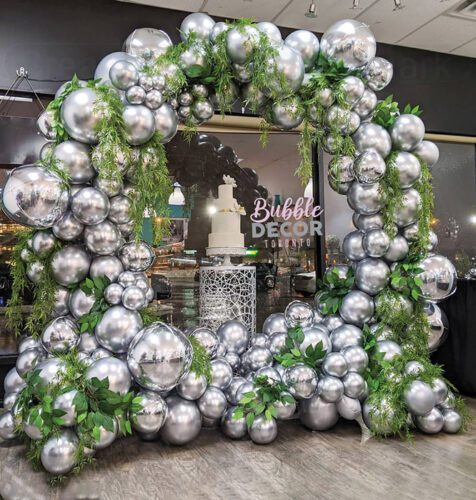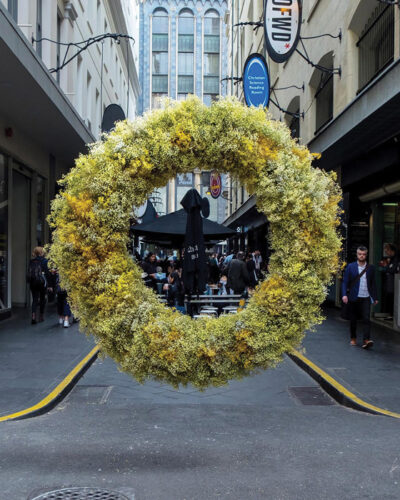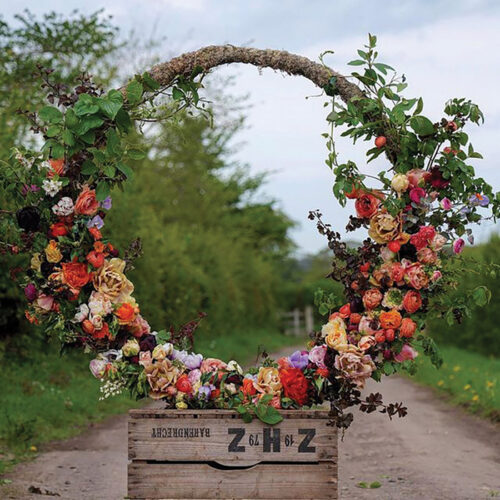 Wreaths for Inside the Home
Fresh wreaths are trending toward a softer "cottage core" aesthetic. Wreaths for home are increasingly meant to be enjoyed indoors rather than outdoor décor enjoyed less frequently. Driven by consumers working from home looking to create inspiring environments, this trend is all about bringing the beauty of nature indoors. These incredibly special wreaths are soft and delicate in their texture. Trends for interior wreaths in 2021 bring in scented premium fresh flowers such as garden roses and bleached foliage but can also include unexpected found objects from the natural world such as twigs, shells and ethically sourced feathers.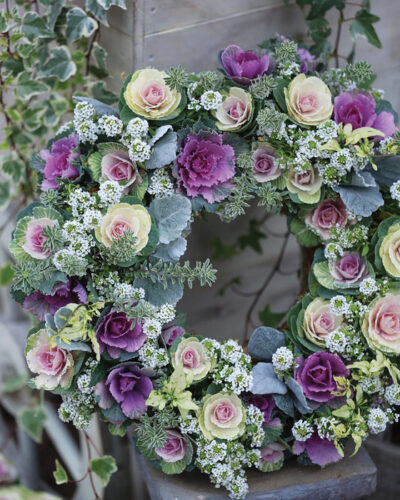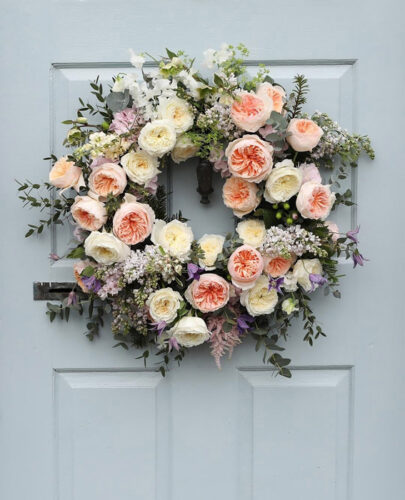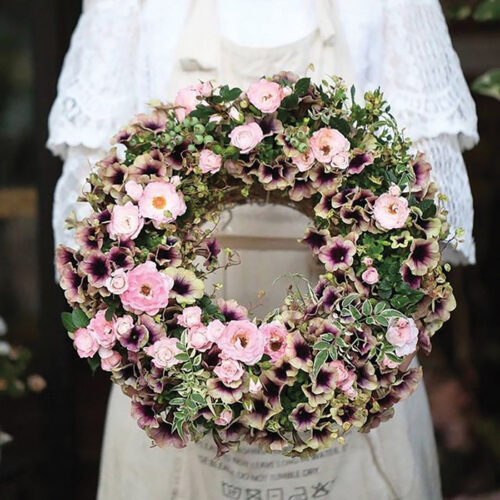 Living Wreaths
In perfect alignment with the still steadily growing houseplant market and recent wave of new home sales, live wreaths make premium gifts perfect for making any new house or recently redecorated dwelling feel like home for wellness-minded consumers. These long-lasted décor items can incorporate diverse types of plants and most commonly fall into one of two categories: indoor living wreaths or outdoor living wreaths. Popular plant ingredients include succulents, houseplant medleys and edibles such as fresh strawberries or herbs.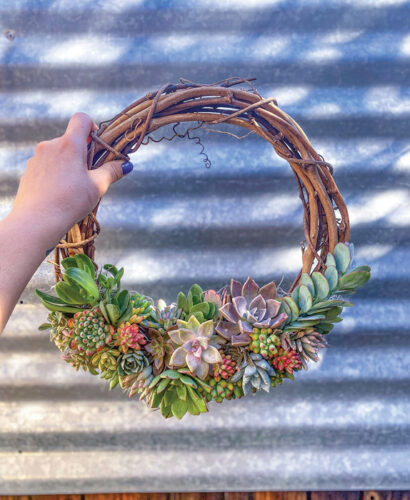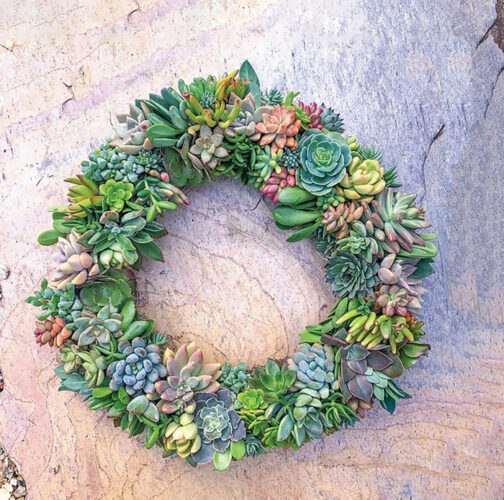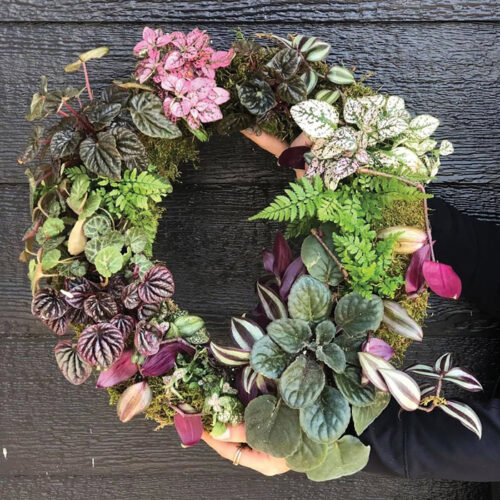 Wreaths for the Holiday Season
When the weather gets cold, holiday wreaths come out. This year, there will be a big trend toward long-lasting natural wreaths that can easily withstand the elements. Many of these designs will incorporate playful mixes of familiar evergreens, layered for maximum visual interest. Dried seasonal fruits and nuts such as cranberries, rosehips and walnuts will also be big global trends, especially in European markets. There is also a consumer trend, particularly in North America, toward both fresh, permanent and dried exotic tropical flowers such as Leucospermum and Protea, which continue to grow in popularity.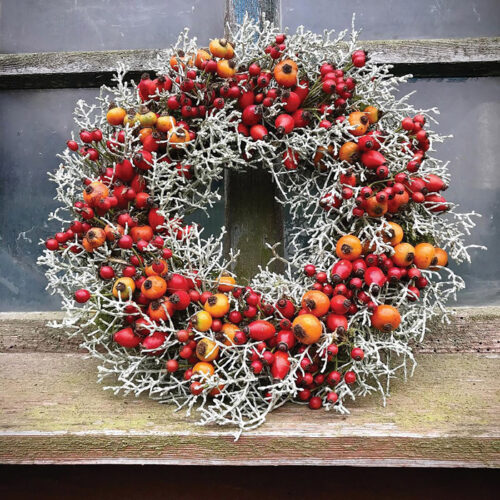 Sympathy Wreaths
Sympathy work is more important than ever. After many grieving clients across the globe found themselves without the option to honor their loved ones and community members during COVID restrictions, it has now become an especially important moment in history for florists to explore and showcase their floral creativity through sympathy work. Sympathy clients are more open than ever to explore deeply personal and emotion-evoking floral tributes. In this trend, expect to see more fresh premium flowers enjoyed during life, less foliage and more use of color than ever before.