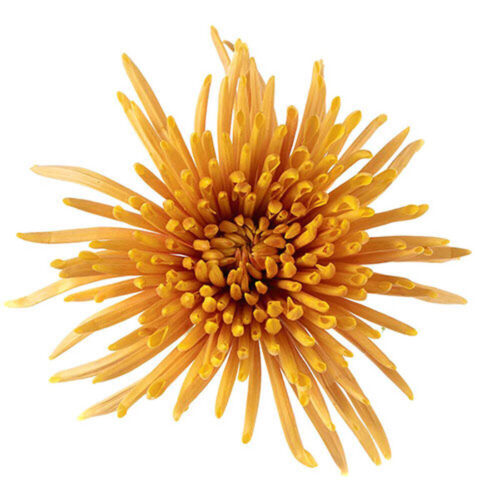 Care and handling tips for 10 of the season's most spectacular flowers.
By Tonneli Grüetter
Use these tips and tricks to make your inventory of autumn flowers last longer and shine brighter. This harvest season, you will see new cut flower varieties rise above the rest. Make sure your business is ready, with the latest care and handling tips from our experts on cut flower conditioning.
1. DAHLIA
These flowers must be cut at peak bloom and will not continue to open after harvest, leaving a short window for transport time. To avoid struggling with perishability, source as close to local as possible. Properly conditioned Dahlia will hold without a water source even in autumn heat, making them perfect for fall weddings.
Conditioning Tip: These flowers are very susceptible to wilting when introduced to dirty or contaminated vase solution. Immediately place freshly cut Dahlia stems into clean buckets with 3 to 5 inches of nearly boiling water or flower-nutrient solution. Allow the water or flower-nutrient solution to cool naturally before refrigerating these flowers. This process can double the vase life of these blooms.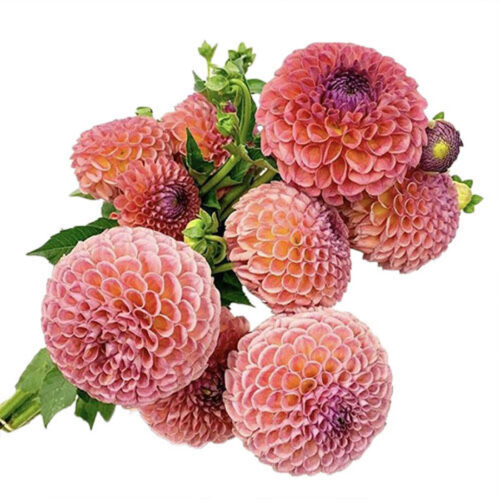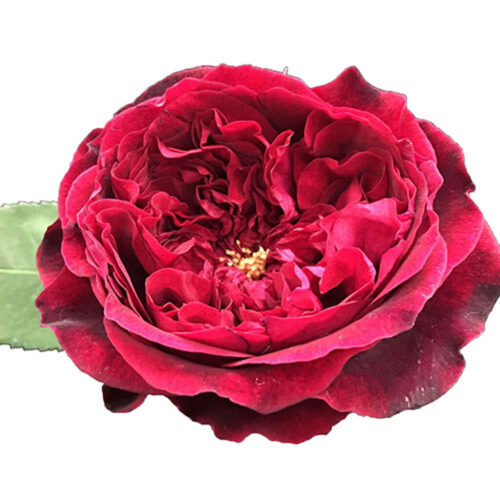 2.GARDEN ROSES
(Rosa x hybrida)
These premium flowers are prized for their unique colors, natural fragrance and larger-than-life open blooms. A properly conditioned garden rose will take time to fully open, but most varieties can expand to four or five times their arrival size. To speed opening, store these flowers at room temperature. To slow their aging, refrigerate roses at 34 F to 36 F in a clean floral cooler.
Conditioning Tip: When receiving garden roses, immediately remove all packaging, and trim away any foliage that would fall below the water line in storage containers. Always trim stem ends at an angle using clean tools, and place in fresh properly proportioned nutrient solution formulated specifically for roses, such as FloraLifeTM Rose Food Clear 300. For best results, hydrate and store roses in a floral refrigerator.
3.FANCY CHRYSANTHEMUMS
(Chrysanthemum x morifolium)
This hard-to-find heirloom flowers have florists and customers alike clamoring! Available in exotic forms, colors, and as both disbuds and sprays, these fantastic flowers will last for weeks when properly cared for, making it no surprise they have long symbolized health. Mastering the long potential vase life of mums can do wonders to cement their premium price tag to your customers.
Conditioning Tip: Remove all foliage that may fall below water line in storage containers, cut stems at an angle using a sharp, freshly sanitized knife. Then immediately place the stems into
a "low-dose" flower nutrient solution prepared with clean, cold water, such as Chrysal Professional 2 for up to five days. Share regular ("full-dose") flower food with customers for home use, and stress the importance of keeping their prized mums
away from ripening fruit, to ensure the longest lasting flowers possible. Ripening fruit releases ethylene gas, which accelerates the aging process in some cut flowers.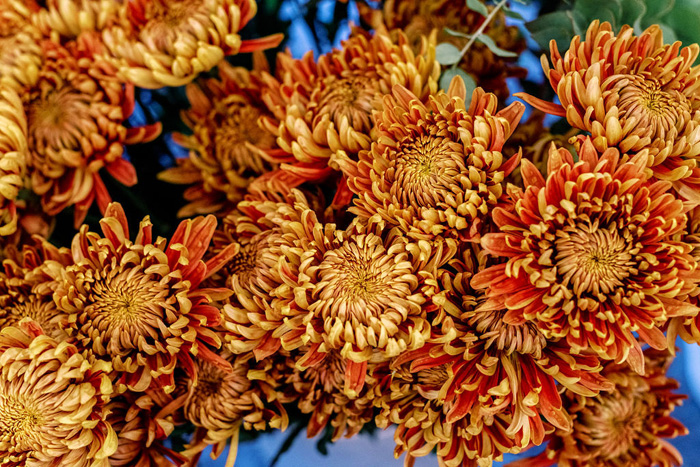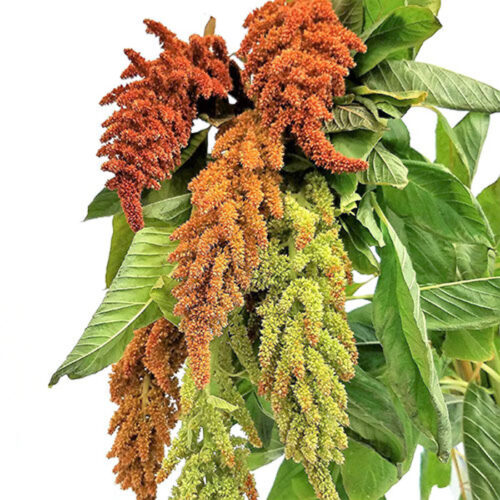 4.AMARANTHUS SPP.
(Amaranth, Love-lies-bleeding, Prince's feather, Joseph's coat)
We are just wild for various species of Amaranthus, which are perfectly suited for high-impact design work but creates little drama in the care department. This floral-installation favorite is an ancient grain, more closely related to beets, spinach and quinoa, all of which are members of the Amaranthaceae family, which also comprises textural favorites Celosia (cockscomb, plume Celosia and wheat Celosia)
and Gomphrena (globe amaranth).
Conditioning Tip: Flowers belonging to the Amaranthaceae family perform well both fresh and dried. To use fresh, give the stems a good shake or a spin (by rolling the stem between your palms) to prevent any loose plant material from ending up in your water source, contaminating it. As with most all
flowers, remove any foliage that would be submerged below the water line in storage containers, although these sturdy performers are not particularly sensitive to bacterial fluctuation.
5.ANTHURIUM ANDRAEANUM (Flamingo flower, Tailflower)
Waxy, shiny, bright and beautiful. These on-trend tropicals are perfect for pairing with temperate-climate fall seasonal flowers. No matter the design project, there is an Anthurium to fit the job, including tulip and cupped forms, bicolored and large variegated Obake varieties, textured varieties with heavy veining, and more. In today's floral marketplace, there is not a single color palette that Anthurium must exclude itself from; choose from a rainbow of natural saturated hues as well as hand-enhanced kaleidoscopic, iridescent and metallic colorings your customers will swoon for.
Conditioning Tip: Cut Anthurium "flowers" are simple to care for, and they easily achieve an exceptionally long vase life. To the surprise of many florists, cut Anthurium do not require flower nutrient solution to thrive— although it will not harm these blooms, either. Advise customers to recut stem ends every few days to extend enjoyment.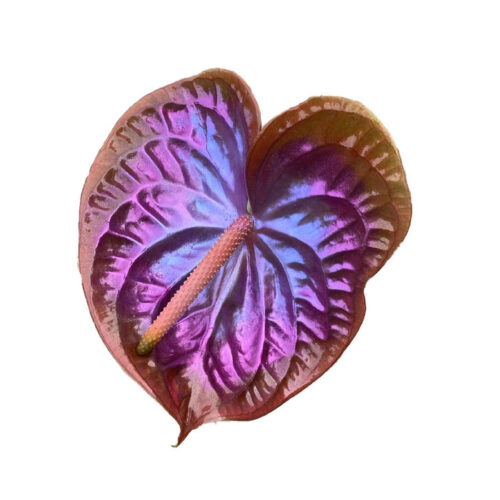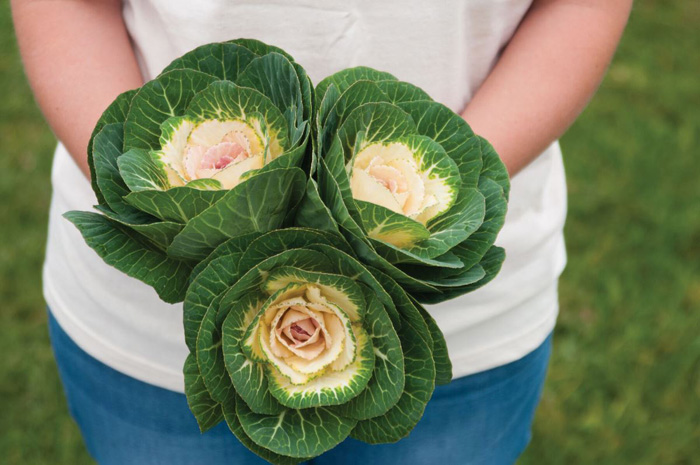 6.ORNAMENTAL KALE (Brassica oleraceae Acephala Group)
Good for more than salads, ornamental kale offers a high-impact solution for large arrangements. Kale is a cool-weather crop that
grows best in northern climates, so it is best to mimic those conditions in your routine for these botanicals. Select from a wide variety of "petal" textures and variegated colorings ranging from white, green, purple and pink. When selected for top quality, ornamental kale will closely resemble an exotic rose.
Conditioning Tip: When processing ornamental kale varieties for cut flower use, remove all leaves remaining on the thick stock portion except for the uppermost leaves. Any kale foliage that becomes submerged in water will quickly decompose and breed harmful bacteria.
7. AFRICAN MARIGOLDS (Tagetes erecta)
Once disfavored due to their strong fragrance, today's trend reports are
wild for these cheerful and spicy-scented blooms. To avoid an overpowering aroma, remove all foliage from cut marigolds; most of the scent associated with marigolds originates from the foliage.
Conditioning Tip: Marigolds have hollow stems, which means they require gentle care when processing. For best results, always trim the ends of marigold stems at an angle using sharp, disinfected shears. When designing with large marigolds, consider wiring them, for extra support, by pushing a short length of thin-gauge wire through the bloom into the hollow top portion of the stem.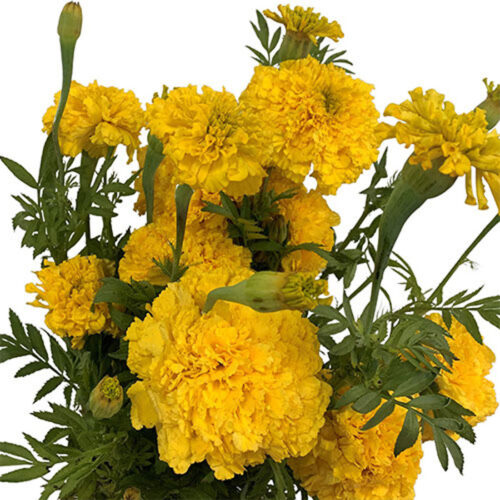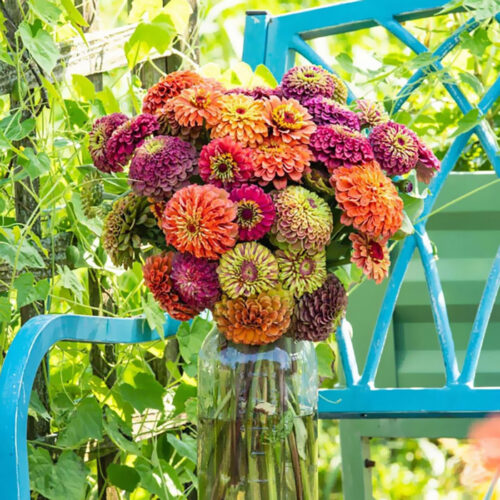 8.ZINNIA ELEGANS (Youth-and-Old Age)
Fall 2021's trendiest wedding flower trends rely heavily on new specialty varieties of Zinnia such as the 'Queen Lime' series. This flower has been a long-time favorite for farmer/florists due to their low cost to grow, but many floral designers have shunned them because of extensive spoilage—until now!
Conditioning Tip: When conditioning Zinnia, we recommend either searing the stem ends with an open flame or scalding them using the same method outlined for Dahlia care. Our next Zinnia tip may come as a shock, but you heard it here first: Do not refrigerate these flowers. It is, however, advisable to keep Zinnia in a cool place and away from direct sun. Additionally, you may find that Zinnia require changing the flower nutrient solution in storage containers daily or every other day; the stems can quickly contaminate the vase solution, which leads to more rapid senescence. For maximum vase life, monitor the quality of the vase solution, and change it as needed.
9. HOP BINES (Humulus lupulus)
This seasonal foliage is a favorite for fall weddings and hospitality clients. Featuring a scent beer lovers cannot ignore and an intense bright green foliage, this incredibly special greenery can be very prone to wilting. For best results, source as local as possible. If hop bines (that's right, bines; not vines) are not available in your region, embrace drying.
Conditioning Tip: Hang hop bines away from direct sunlight and in an area with good air circulation, for long and lovely foliage that will hold its shape and color well through the winter months. Once dried, this botanical material is not flexible, so
if you are intending to use hop bines for wreath designs, either cut them into short portions or form them into circles while fresh.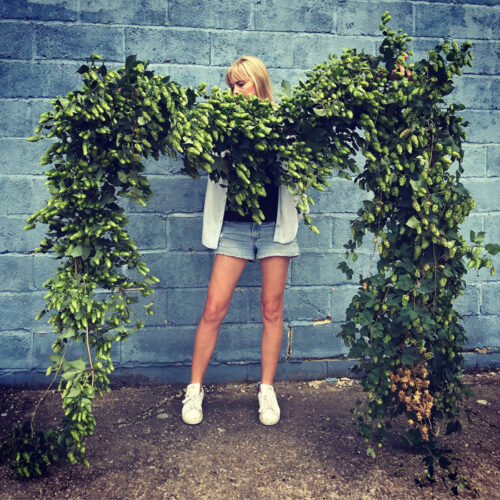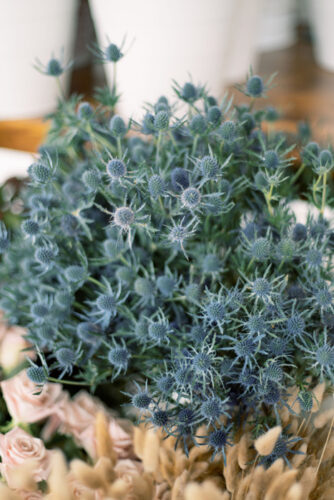 10.ERYNGIUM SPP. (Sea holly, Eryngo)
Boasting more 200 varieties and stunningly intense natural indigo colors, Eryngium makes a spectacular addition to fall-inspired designs. Available in both large single and small clustered star-shaped blooms, Eryngium is sometimes mistaken for a common thistle (Cirsium), but do not be fooled; growing these blue-tiful flowers requires technical skill.
Conditioning Tip: Eryngium is famous for its unreal blue hues, which can be enjoyed fresh or dried in full brilliance. While air drying does yield reliable results, pros know that to fully ensure maintaining brilliant blue hues, a flower-drying powder such as Activa Silica Gel is recommended. For maximum vase life fresh, cut stem ends under water, in a bowl of cool, clean flower nutrient solution.
Then immediately place them into clean storage containers partially filled with fresh properly proportioned flower nutrient solution. Allow these flowers to hydrate at room temperature for at least two hours before refrigerating them.