We are thrilled to announce that Florists' Review Media Group has acquired Flora Magazine. We are excited to expand our passion for the floral industry with this amazing quarterly publication and expand our reach across the pond.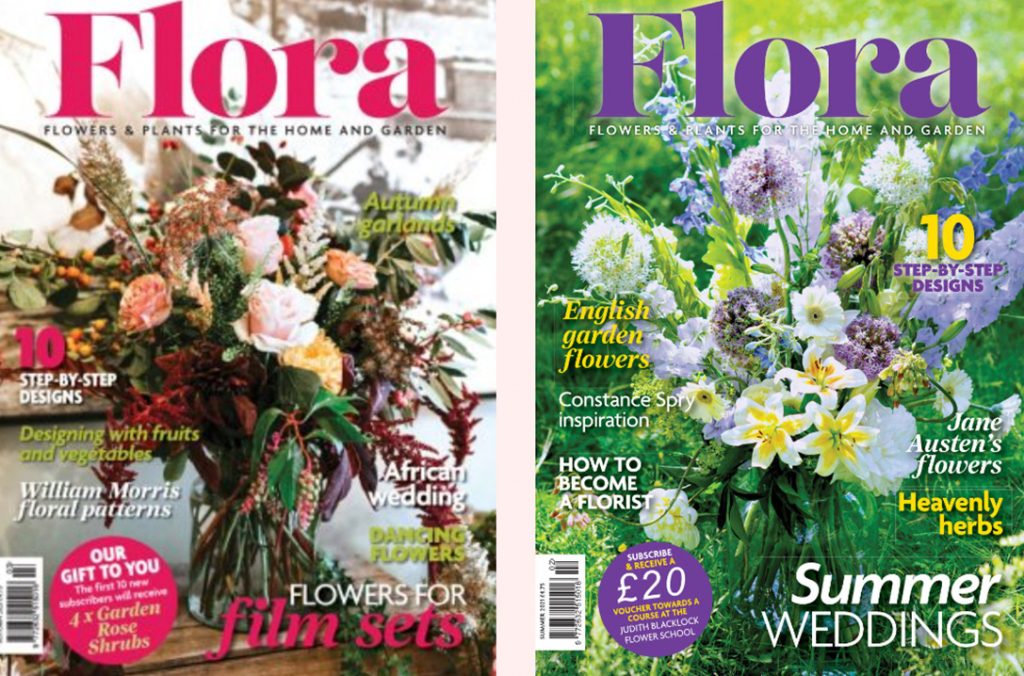 "Someone's sitting in the shade today because someone planted a tree a long time ago."
​​​ —Warren Buffett
This sentiment resonates strongly with me when I think of Florists' Review. We have this extraordinary opportunity because Gilbert Leonard Grant recognized a need 126 years ago in Chicago. Every month since then, our team strives to create content that inspires, educates, and challenges you to build a better and more rewarding business in flowers.
Across the pond in England, someone fulfilled a similar need over six decades ago when Flora Magazine was created. A beautiful quarterly publication celebrating floral design, recently edited by renowned educator and floral artist, Judith Blacklock.
While the paths of the two publications have often crossed through the years, we are thrilled to announce, Florist's Review Media Group has acquired Flora Magazine. We are honored by the opportunity to expand our reach and assist more floral professionals.
As the industry adjusts to the new norms after the whiplash years of the pandemic, we consider this one of the best times ever to be in the business of flowers. Floral design is respected as an art form more today than ever. The abundance of flower choices available to florists today is astounding and business owners can connect with customers in ever more creative and direct ways not possible even 10 years ago.
There are so many exciting, innovative ways to earn a living in flowers today from storefronts, studios, garages and flower trucks, the opportunities are practically endless. We are dedicated to helping florists of all sizes find their niche and thrive. We will be here with you every step of the way. Remember, the tree you plant today may offer shade to someone in the future.
Jules Lewis Gibson
President & Creative Director,
Florists' Review Media Group
About Flora
Flora Magazine has been in continuous production since 1974 and is recognized as one of the leading and most respected magazines for florists and flower arrangers in the United Kingdom and beyond. Flora is a valuable reference source of products and information that relates to the cut flower industry for both the amateur and professional.
If you are a florist or flower arranger, Flora Magazine will have something of interest to you. Don't miss out on the latest trends, ideas and advice.
Stay tuned for more information.