Foam Free Design with Tubes and Branches by Mike Boerma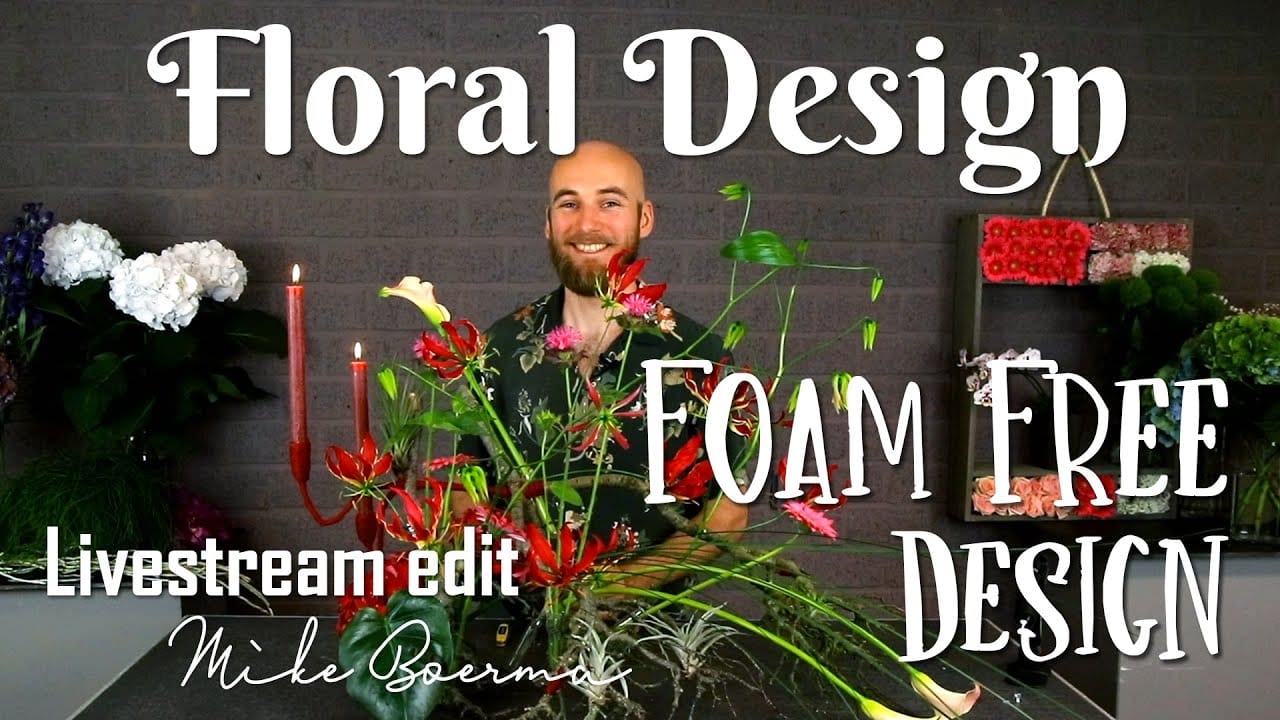 During this video, Mike makes a Foam Free Flower Arrangement using tubes and branches.
This is an edit of the Season Finale we did before the Summer Break.
Part 2 of 3!
We will release the last part soon, subscribe if you want to be kept up to date!
Arrangements made during this stream:
Part #1: Summer Cascade by Carel Schenk
Part #2: Foam Free Construct by Mike Boerma
Part #3: Colorful Big Vase Design by Jacqueline Boerma
Mike Boerma is a 5th generation florist and a 3rd generation teacher at the Boerma Instituut.
The Boerma Instituut teaches floristry on all levels at our school in Aalsmeer:
https://www.boerma.nl/en
https://www.facebook.com/Boerma.Insti…
https://www.instagram.com/boermainsti…
For our webshop, go to:
https://www.floraldesignsupplies.nl
Songs in this video:
Track 1: Lakey Inspired – Chill Day
Track 2: Lakey Inspired – The Process
Track 3: Lakey Inspired – These Days
Track 4: Lakey Inspired – Warm Nights
Track 5: Lakey Inspired – Chill Day
Lakey Inspired: https://soundcloud.com/lakeyinspired