The fuelGenie petrol station finder app is a useful tool to help those looking to save on fuel costs. It is easy to download and can help users make informed decisions as to where they should fill up their vehicle
Source: fuelGenie Press Release
14th June 2022
Fuel app helps florists save on diesel and petrol costs
Record pump prices hitting motorists, small businesses and fleet operators
fuelGenie mobile app helps users save on diesel and petrol costs
Other ways to save on fuel costs include correct and regular vehicle maintenance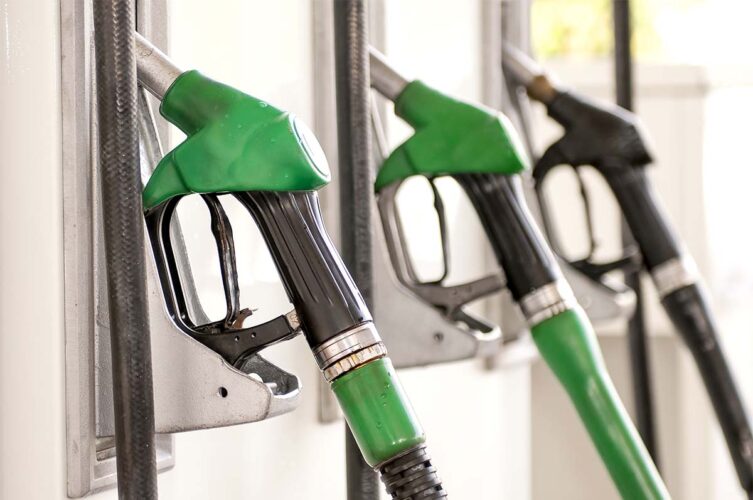 Motorists struggling with record pump prices can take advantage of a mobile app that allows them to locate their nearest supermarket petrol stations and the latest fuel prices on the go.
Devised by fuelGenie, a leading fuel card provider for SMEs and fleet operators, the app is available for all drivers to download as they look to save on fuel costs which are reaching eye-watering prices and shows little sign of getting better anytime soon.
Indeed, the app which can be downloaded from the Apple App Store or Google Play store allows users to locate their nearest Tesco, Morrisons and Sainsbury's petrol stations simply by entering their postcode.
Additionally, the app, which is available for both Apple and Android services, also lets users see the latest fuel prices which are based on fuelGenie customer purchases at petrol stations – ultimately helping them to save at the pump.
Managing Director of fuelGenie, Robert Pieczka, said: "Whether you are a private motorist, small business or fleet operator, then saving money at the pump is more important than ever as fuel prices remain high.
"The fuelGenie petrol station finder app is a useful tool to help those looking to save on fuel costs. It is easy to download and can help users make informed decisions as to where they should fill up their vehicle.
"It is also a great tool for fuelGenie business account holders to manage their accounts and recent updates provide even more card detail and invoice functionality."
As well as using the fuelGenie petrol station finder app, other ways that vehicle owners can save on fuel costs is by regular and correct vehicle maintenance, together with driver education so they are driving in the most efficient manner.
For more information about fuelGenie, and how the petrol station finder app works, including how the fuel prices are only displayed when recent purchase details are available, visit https://www.fuelgenie.co.uk/?utm_source=fuelGenie2022PR&utm_medium=PR&utm_campaign=fuelGenie2022PR&utm_id=fuelGenie2022PR
About fuelGenie
The fuelGenie Fuel Card Solution provides businesses with everyday value pump prices at over 1,350 conveniently located Tesco, Morrisons and Sainsbury's forecourts nationwide. By always shopping for fuel here, businesses can make great savings from consistently low supermarket prices. And fuelGenie can be used for petrol, diesel, LPG, Adblue, oil and even car washes.
A fuelGenie fuel cards also help customers save costs and manage fuel usage better by providing 24/7 access to an online account management system. What's more, customers save valuable time not having to collect paper receipts as fuelGenie provides one single invoice for easy VAT reclaim.
The additional benefits provided by a fuelGenie Fuel Cards include no fees or surcharges, unlimited free cards and no minimum monthly spend.
About Worldline
Worldline [Euronext: WLN] is the European leader in the payments and transactional services industry and #4 player worldwide. With its global reach and its commitment to innovation, Worldline is the technology partner of choice for merchants, banks and third-party acquirers as well as public transport operators, government agencies and industrial companies in all sectors. Powered by over 20,000 employees in more than 50 countries, Worldline provides its clients with sustainable, trusted and secure solutions across the payment value chain, fostering their business growth wherever they are. Services offered by Worldline in the areas of Merchant Services; Terminals, Solutions & Services; Financial Services and Mobility & e-Transactional Services include domestic and cross-border commercial acquiring, both in-store and online, highly-secure payment transaction processing, a broad portfolio of payment terminals as well as e-ticketing and digital services in the industrial environment.