Discover the dos and don'ts of how to establish, grow and promote your brand.
By Andrew Joseph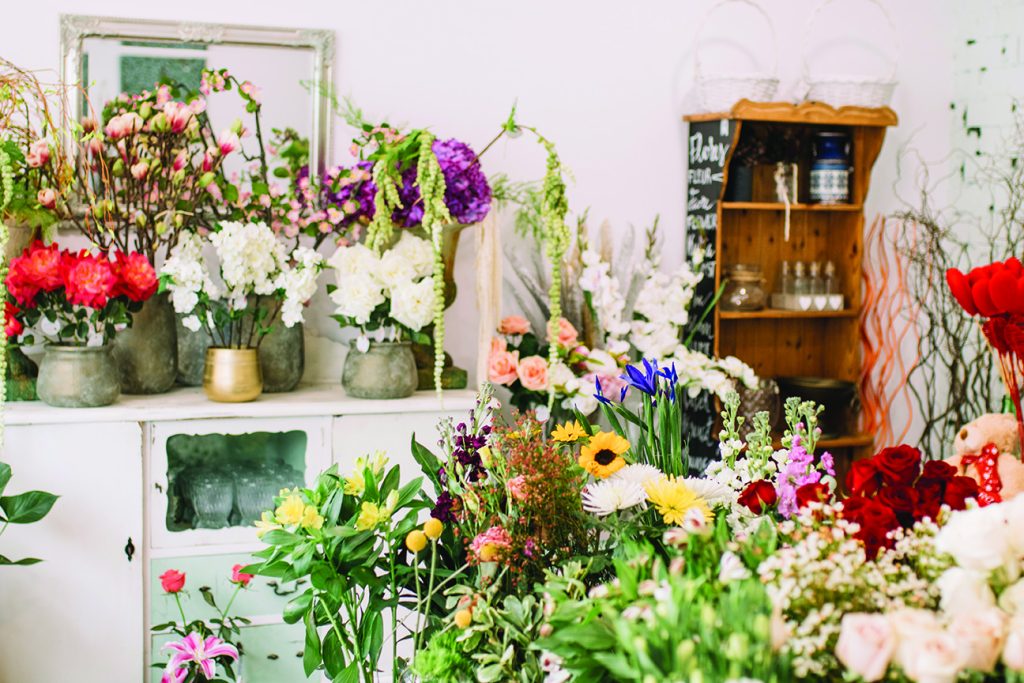 If we told you there was a way you could establish and grow a relationship between your brand (company) and consumers, how much would you pay? Well, you don't have to pay anything because the knowledge and advice in this article are free.
So, just what is brand marketing? Here are four definitions, all with slight variations but also common themes.
Amazon—surely a marketing genius if there ever was one—defines brand marketing as "… promoting a brand's products or services in a way that elevates the brand as a whole. It involves creating and maintaining brand-consumer relationships and marketing brand attributes—the traits that people think of when they envision a particular brand."
Bynder, an international digital asset management company based in Amsterdam, Netherlands, explains brand marketing as "A long-term strategic plan to continuously boost a brand's recognition and reputation, with the goal of developing an ever-growing base of loyal customers. This is achieved by continually and consistently communicating the brand's identity and values in meaningful and engaging ways."
"Brand marketing is a slow-drip strategy that focuses on telling your company's story, clearly and consistently, to your specific audience," says Built In, an online community for startups and tech companies.
Finally, G2, a software marketplace based in Chicago, Ill., says "Brand marketing is a long-term strategic plan to promote a brand as a whole instead of marketing individual products or services. It shares a compelling story to generate brand awareness among prospects andbuild a reputation."
To understand brand marketing, one needs to first understand the two terms—"brand" and "marketing"—independently. In simple terms, a "brand" is a customer's perception of a product or service—a perception created and managed by the company, and "marketing" is the process of building awareness of that brand. Therefore, brand marketing involves building awareness of a brand among prospective customers by managing a company's reputation and influencing the set of attributes associated with company's name.
G2 explains that a brand is " … not a logo, an identity or a product. Instead, it is the personality of your company. It's communicated through logos, colors and taglines, and it represents who you are as a company and what you do. A brand is what connects a product to its customers."
Is all of this getting to be too much for you? Well, let it all digest while we move on to how to get started.
Getting Started
There are many different types of brand marketing, the most common of which are 1) product branding, 2) customer relationship management (CRM) branding, 3) enterprise branding, 4) public relations (PR) branding and 5) social media marketing. You can focus on only one of those aspects, but for our money, brand marketing comprises on all of them.
To get started, here are 10 questions about your business that you need to define answers to, from Outbrain, a media technology company.
• What are your core principles and values?
• What is your mission statement?
• What inspired you to build your business?
• Why do you want to offer your products or services to your target audience?
• What makes you unique?
• What is your internal company culture?
• What is your professional sense of style?
• What do you want to come to mind when someone hears your business name?
• How do you want people to feel when they think of your business?
• How do you want customers to describe you as a company?
Coming up with answers to these questions is not a one-person affair. You may think you have all the answers—and maybe you do—but you need to make sure they are the correct answers and not just your opinion. When it comes to brand marketing, it might be a good idea to take a step back and involve as many people as possible that you trust to help you answer the questions above—your most trusted employees, maybe a few family members and friends, and, possibly, some of your best customers. It's your call.
Looking at the questions: Uniqueness? That's what actually and realistically separates you from all the other flower shops (hopefully, there is at least one thing!). Internal culture? Is your shop a fun place to be and work, or is it full of divas—or is it somewhere in between? A professional sense of style could be whether you are a hip, modern shop; something more Victorian; upper echelon; part of the community with graffiti on the outer walls; or just a regular 2023 shop providing a service.
Communication characteristics? Analyze how you communicate with existing and prospective customers—as well as how you should be communication with them. Social media? Word-of-mouth? Traditional advertising? Do you blog once a week? Do you have an up-to-date website?
Hearing your business name could bring to mind "the flower shop that's my go-to place when I need special flower arrangements and gifts," but what else? Is your business the place consumers think of as a shop that can decorate their events, homes and offices? A shop they want to go to for inspiration and calm? A place where they will find unique and special gifts? A shop that always takes things to the next level and goes above and beyond?
When it comes to brand marketing, regardless of how you want the public to perceive you, if that perception is not what your company really is, not realistic and accurate, it will not work—or, at least, it won't work as well as it could. Some businesses can fake it until they make it, but what could things be like if they don't have to fake it?
Creating a Strategy
The next step is to create a strategy that works for the unique entity that is you and your shop—or that will transform your business into the entity you wish it to be.
Define your brand story, by answering the questions listed earlier. The folks at Coursera, the global platform for online learning and career development, say that "humans respond emotionally to well-crafted stories," and a good brand story will make your marketing more effective.
So, what is your brand story? It need not be long-winded; instead, it should short narrative that can be discussed quickly, in a few seconds, expanded on a webpage and, perhaps, boiled down to use as a tagline on your social media platforms. It can also serve as the basis for your brand marketing.
Where to Apply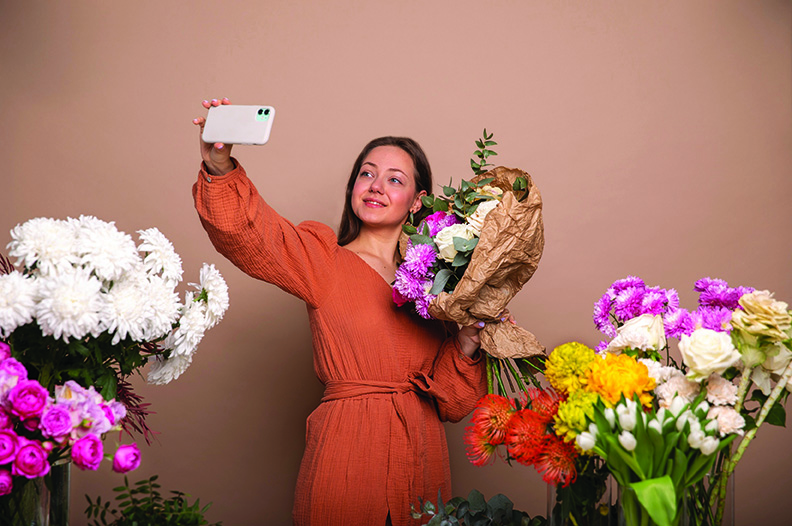 With a brand story in hand, how do you apply it? Nowadays, people seem to think about social media as the one-and-only method of marketing a brand. But what if your audience does not live and breathe by social media? To reach those people, you can tell your brand story in a variety of more traditional ways: mailing fliers, radio or TV ads, newspaper or magazine ads. Rather than choosing just one method and hoping like heck it works, market your story via multiple channels.
If you are looking for advice on which social media platform you should apply your brand marketing, the answer is simple: those where you believe the audience you seek is on. For example, while Facebook/Meta had its day as the go-to de facto social media site, its audience nowadays is an older one. The younger ones are on TikTok, Instagram and YouTube. And yet, Facebook still has the largest monthly engagement numbers of any social media app—some 2.9 billion a month.
Others to consider include Twitter, Pinterest, WhatsApp, Facebook Messenger, WeChat, Snapchat and LinkedIn. And to manage all of your social media posts, use a social media management platform such as Hootsuite, Buffer, Later, SocialPilot, Sprout Social, Zoho Social, MeetEdgar, Loomly, Sendibile, PLANOLY or something similar.
Remember your audience, and then plan accordingly, utilizing as many of these social media sites as you dare. They can be paid-for marketing campaigns, or you posting/hosting stuff for free. And while we know that every dollar matters, sometimes it is prudent to spend money to make more money.
What Happens Next?
The other half is ensuring your brand marketing is "liked" by consumers enough to want to learn more and/or to purchase. If your service to them is superb—website access and ease of use; delivery on time and without damage; in-store service is wonderful, knowledgeable and expedient, pricing is fair; and they like how you appear (your attire and how the shop is set up) and what you have to sell—you can become the brand with which those consumers will want to be affiliated.
We know that in this day and age of social media influencers helping to push products, the next-best thing for those lacking the big advertising dollars is to rely on the opinions of regular people. Before social media, if a customer didn't like a company, he or she used word-of-mouth to express his or her displeasure. Nowadays, word-of-mouth via social media can make or break a company—even a company that doesn't use social media.
The next step is to physically get involved. You can do this yourself, but it takes a lot of work and multiple side skills, including the ability to come up with a succinct message and adeptness on various social media platforms. If you aren't an expert in one area or another, don't do it; find someone who is to help you. Another option is hiring a company that specialize in brand marketing to do the work for you, but be forewarned: They often charge high fees.
Whatever you decide to do, brand marketing requires knowing the answers to the questions listed earlier in this article. Finding those answers and then working to ensure that everything will come to pass will make your business better and more profitable.