Informative webinar on the wedding industry around the world, organized by FCI, AIPH, and Flower Academy Italy. It is always interesting to hear the perspective of global industry leaders. The budgets and need for wedding flowers are increasing globally and 2022 is expected to be a busy season. The trend to look out for in 2022 is contrast, combining delicate tones with bold accents.
Full Article Below Source
What was discussed at the first global wedding flowers webinar?
The future of wedding flowers: "The budget continues to increase"
Will flowerless weddings be an option in the future? And what about the colors and trends that will be in trend next year? This and much more was discussed during yesterday's first global wedding flower webinar, organized by FCI, AIPH, and Flower Academy Italy. "While the value of the global wedding market was reported to be over $300 billion in 2019, the pandemic struck and wedding celebrations stopped in 2020." With the beautiful Villa Mosconi Bertani in Italy as the background, several industry professionals shared their experiences during these interesting times for wedding flowers, and what to expect for the future.
Budget of wedding flowers increasing
According to Italian florist and event planner Patrizia Braida, there are several noticeable, recent changes when it comes to Italian weddings. "Over the years, the budget for wedding flowers has been increasing. Also, brides have a much clearer idea of what they want concerning the flower arrangements. While 2020 was definitely tough with so many weddings being canceled, we still managed to celebrate ten weddings that summer. In the meantime, we decided to invest in flower education, organizing workshops throughout Italy for florists and event planners to reach a higher proficiency." When it comes to the upcoming weddings in 2022, there is a certain trend to look out for. "Contrast will be the key, concerning both flower shapes and colors. For example, combining very delicate tones with bold accents will be the trend." Simona Polli, chief editor of the Italian wedding magazine SposaWhite, adds that the average Italian wedding's budget is €100,000 for the whole event. Concerning wedding flowers, they have seen budgets from as low as €3000 all the way up to €500,000 for the flowers alone. "It's definitely a market with a positive future, and we are excited for more weddings to occur next year."
"Brides don't want mainstream flowers, they want something special"
"Because of everything getting more expensive, it is more challenging to get flowers within the wedding's budget," says Reinier Haasnoot, who is OZ Export's new Business Manager. Also, the Dutch exporting company notices that many of the more niche flowers are exported from the Netherlands for Italian weddings. "For a wedding, the bride and groom typically don't want the mainstream flowers. Instead, they want special flowers for their special day. When you mix the mainstream local production with the unique products that are imported, you have a very solid combination." As flower exporters during these uncertain times, partnership and cooperation are increasingly important for OZ Export. "Especially for weddings, the risks need to be as low as possible. Therefore, we order the flowers as soon as possible, so that we can anticipate if something happens, such as a delay. If we know this in time, we can find a solution, such as a substitute, through our partner companies."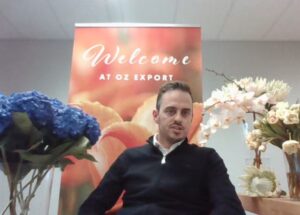 Flowerless weddings?
In 2016, Martha Stewart posted an article about the increasing popularity of flowerless weddings. Not only is this a way for the wedding couple to be more creative concerning decorations, it could also be a more sustainable option. Yet Jules Lewis Gibson, President and Creative Director of Florists' Review Media Group, shares that this will definitely not be a mainstream option any time soon. "On the contrary, there is an increase in the spending of wedding flowers, and we actually have trouble keeping up, and for couples that want a more sustainable option, it is always a possibility to source from more local florists."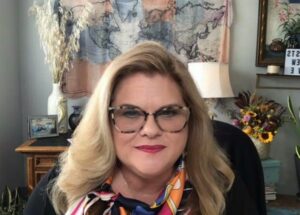 Italy and The Netherlands: a perfect wedding combination
As a special guest, the newly appointed Dutch ambassador to Italy, his Excellency Mr. Willem van Ee, shared some inspiring words. He emphasized the importance of the relationship between Italy and The Netherlands concerning the wedding industry. "Italy is one of the most desirable wedding locations, and only flowers can make a wedding perfect. The combination of Italy's beautiful locations and the Netherlands' beautiful flowers makes for an incredible partnership."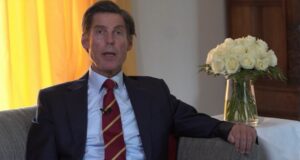 Publication date: Tue 26 Oct 2021
© FloralDaily.com / Contact