"GROW"
By Nita Robertson, AIFD, CFD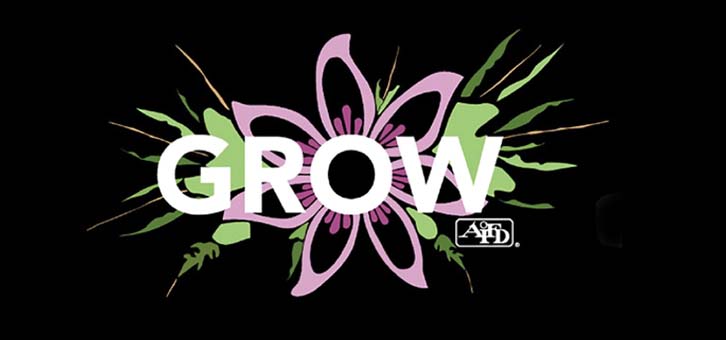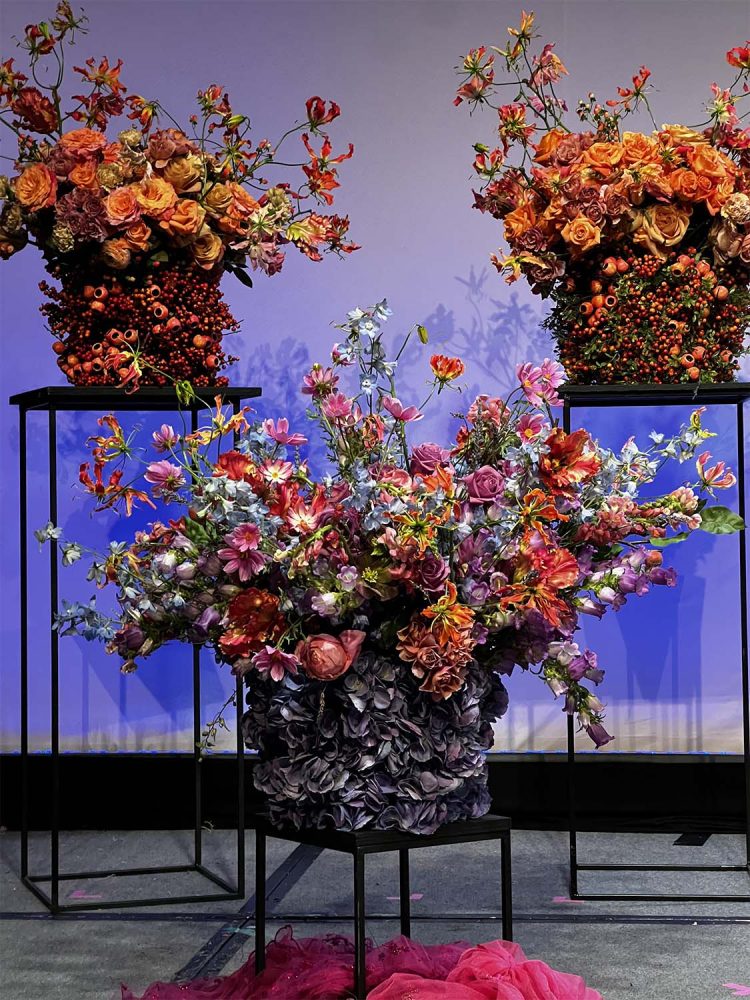 Established in 1965, the American Institute of Floral Designers (AIFD) is a nonprofit organization dedicated to establishing, maintaining and recognizing the highest standard of professional floral design. The mission is to advance the art of professional floral design through education, leadership and service.
The annual AIFD National Symposium is one of the premier floral design education events in the world, attracting the industry's leading business owners, floral artists, suppliers and event professionals. It provides floral professionals with world-class education, design inspiration, networking and opportunities for sourcing new products.
This year's symposium, titled "GROW," was held at the landmark Hilton Chicago hotel, July 1-6, and was organized by symposium chairs Christopher Norwood, AIFD, CFD, AAF, PFCI, and Jacob McCall, AIFD, CFD, AAF, FSMD. There is an unfathomable amount of work involved, over a period of two years, in planning and bringing to fruition a flower design event of this caliber, and Norwood and McCall acknowledge that it wouldn't happen without a tireless army of volunteers, both AIFD members and nonmembers.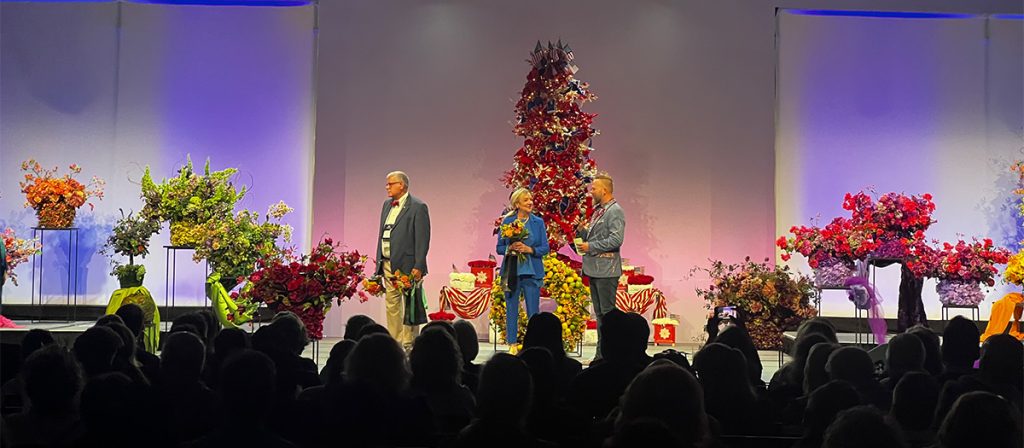 Every AIFD National Symposium begins with the "Professional Floral Design Evaluation" (PFDE), the rigorous testing process for floral designers seeking to become Accredited Members of AIFD. The PFDE require candidates to create specified flower designs in five categories within a four-hour time limit. They are then evaluated on their knowledge of the principles and elements of floral design. It is always exciting to see the amazing work of the candidates, and I always find it fascinating how different all the designs are, especially considering that all candidates receive the same product and assignments.
Florists' Review was excited to participate in the "AIFD Partners' Showcase & Book Fair"—a trade show, of sorts—featuring the latest and greatest floral products and services from our industry's preeminent suppliers and associations: spectacular garden roses from Alexandra Farms, stunning event vessels from Accent Décor, innovative new products from Smithers-Oasis North America and so much more. The displays were awe inspiring, and they are becoming more interactive every year: For example, FTD had a face painter who "decorated" adventurous attendees with hand-painted flowers.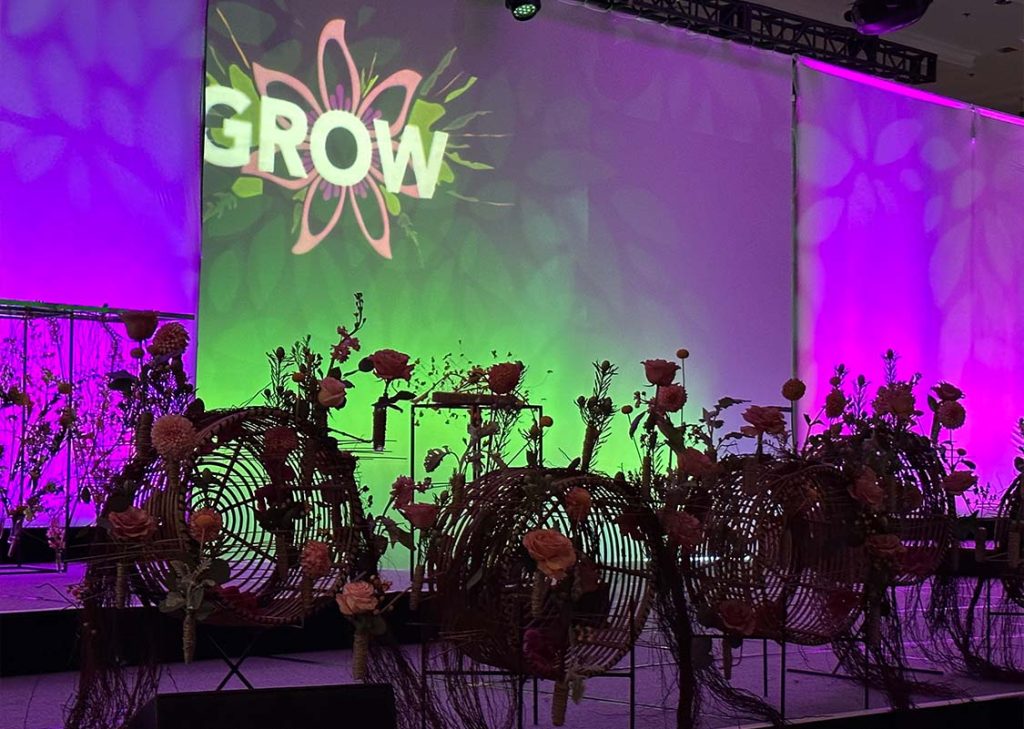 The "Main Stage" presentations were, as always, incredible and inspirational, showcasing some of the most creative floral art ever seen. Renowned designers from around the world took the stage and shared their knowledge and talents, including Charlie Groppetti, AIFD, CFD; Jenny Thomasson, AIFD, CFD, AAF, PFCI, EMC; Ty Leslie, AIFD, CFD; Laura Dowling; David Beahm; Elly Lin; and Per Benjamin, to name a few. From color theory with Benjamin to color language with Jodi Duncan, AIFD, CFD, and Gretchen Sell, attendees learned how to effectively communicate color in floral design. Dowling's story of going from being a Washington, D.C. policy analyst to White House Chief Floral Designer is inspiring. We listened and learned as Dowling chronicled her floral journey and outlined the key lessons and pivotal decisions that elevated her to the nation's most prestigious floral design position. All presenters brought their "A" games and left us all in awe.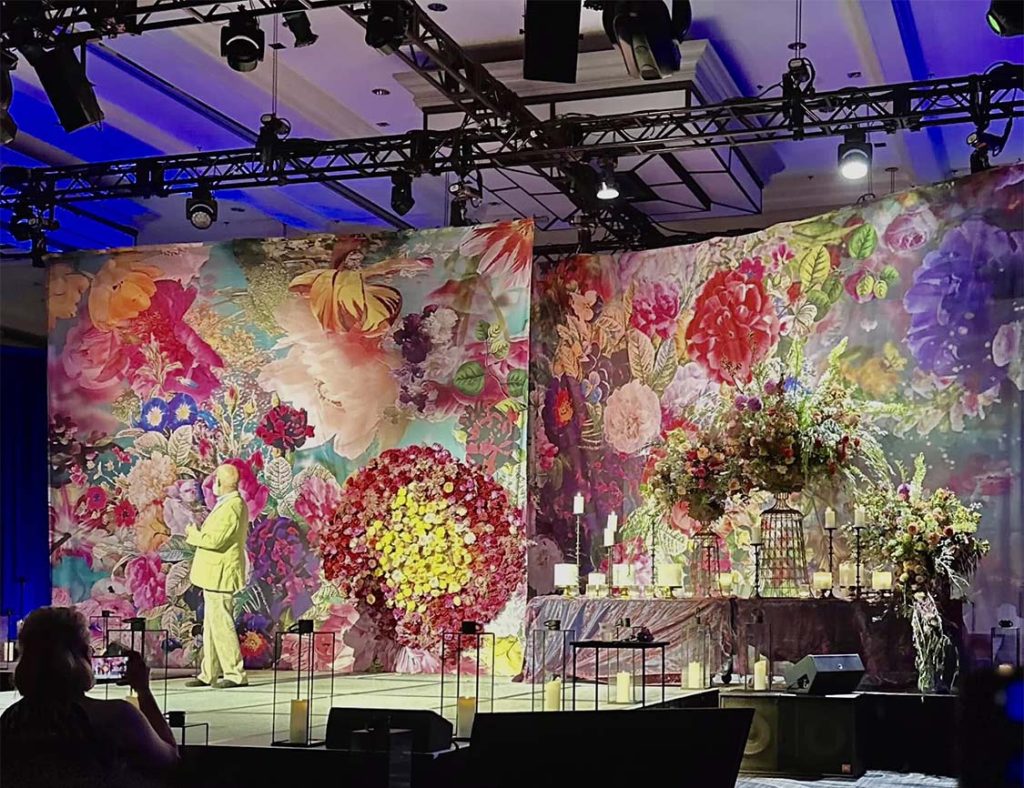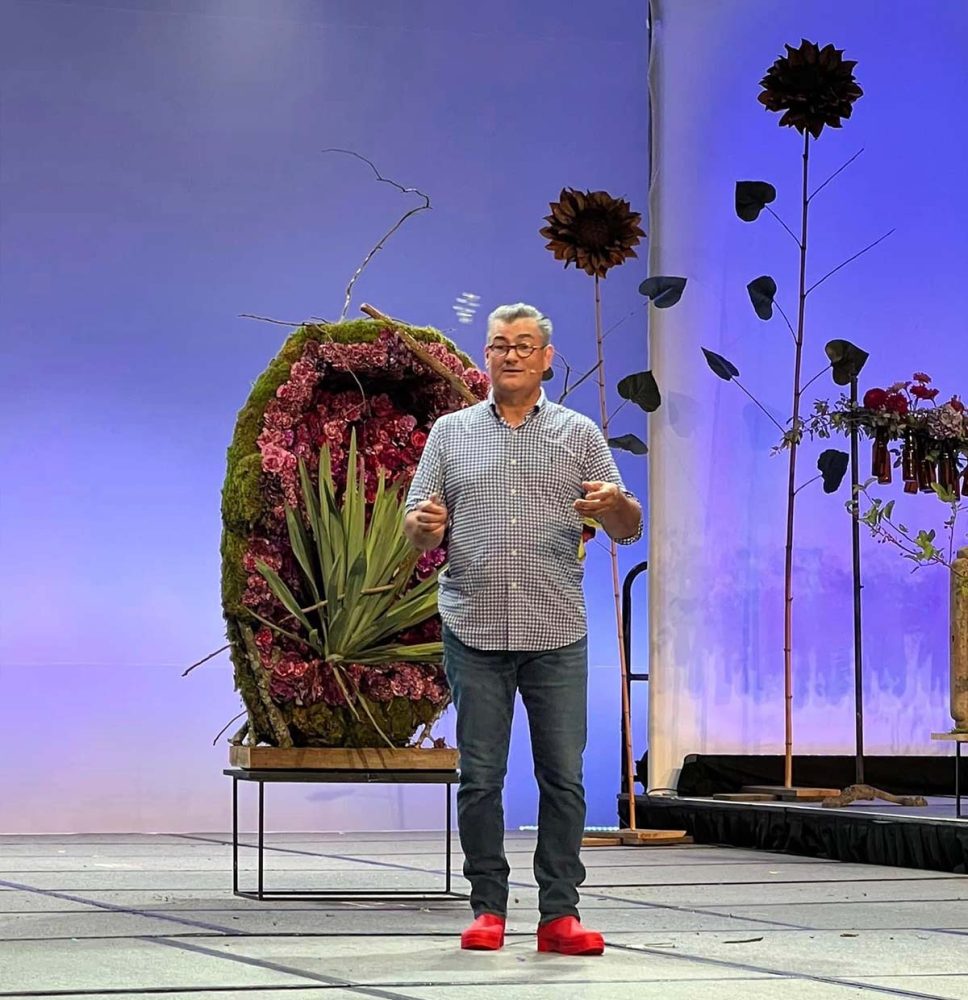 "AIFD changed my life!" Thomasson expressed at her Main Stage program "Path to Creativity." She has worked hard studying her craft and pushing herself to become an amazing floral educator and a uniquely talented designer. Now, her floral journey takes her to the "Interflora World Cup" in Manchester, England, Sept. 7-9, where she will represent the United States in the prestigious international floral design competition.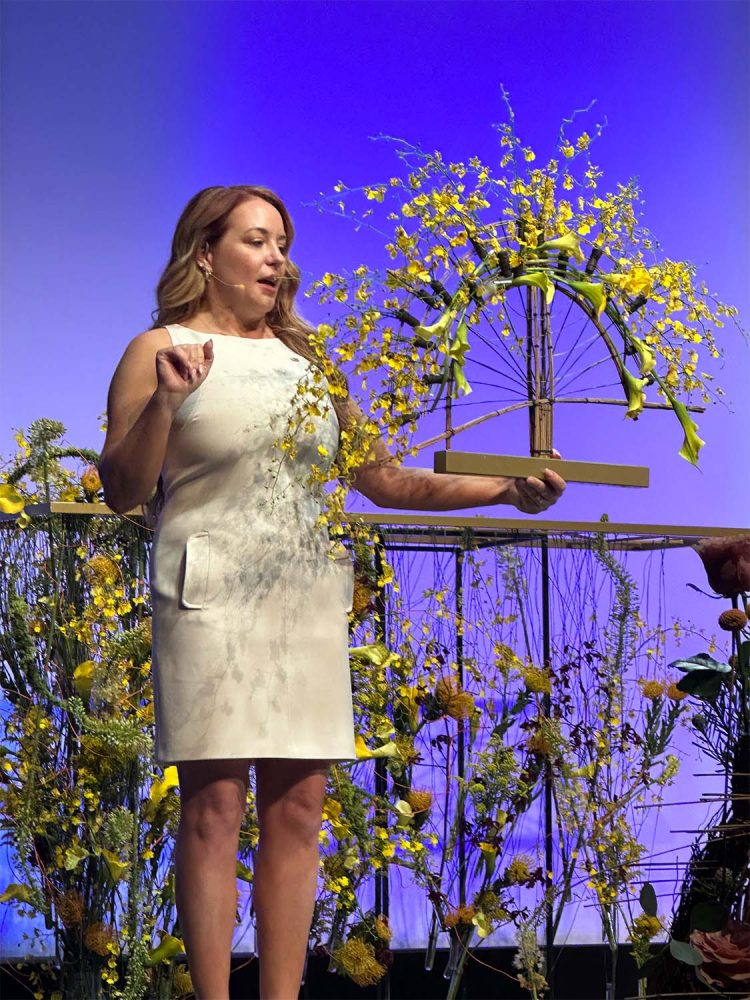 One of my favorite things at symposium are the hands-on classes, which are offered every morning before the Main Stage programs, each for a separate fee. They provide rare opportunities to learn from and be inspired by a coterie of accomplished floral educators.
I attended "Creative Crescents: Bridal Bouquets That Wow," taught by Patience Pickner, AIFD, CFD, AAF, PFCI, SDCF. She shared a mechanic for creating crescent-shaped wedding bouquets that involves a floral foam cage and a crescent-shaped piece of chicken wire. This technique really helps create the shape and holds the flowers in place.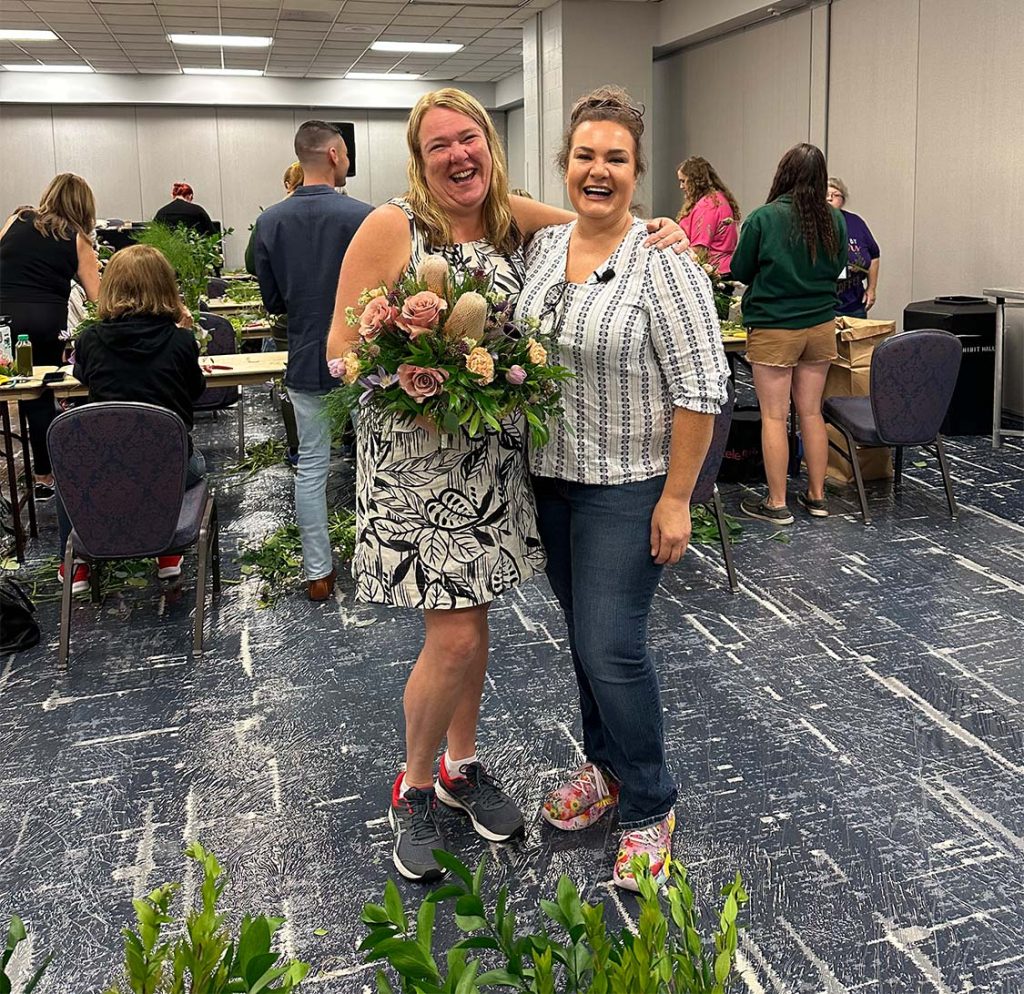 "Cultivating Style in Couture Wire Design" was a hands-on class lead by instructor Rodrigo "Varito" Vásquez, AIFD, CFD, FSMD, FPCF. With the simple techniques and basic movements demonstrated by Vásquez during the workshop, students created unique and highly personalized designs.
Another interesting class was "Midnight at the Oasis," taught by Loann Burke, AIFD, CFD, AAF, PFCI. This class explored the dynamic design possibilities using OASIS® Midnight Floral Foam as both a cutting-edge mechanic and a decorative design element.
Another highlight was the "AIFD Awards and Induction Celebration, Dinner & Dance," honoring this years' winners of the "AIFD Awards," the "AIFD Foundation Awards," the winners of AIFD's "Student Design Competition," and the 2023 AIFD Inductees. We were thrilled to celebrate Jill Brooke, founder of FlowerPowerDaily and Florists' Review contributor, who received AIFD's 2023 "Award of Merit Non-Industry."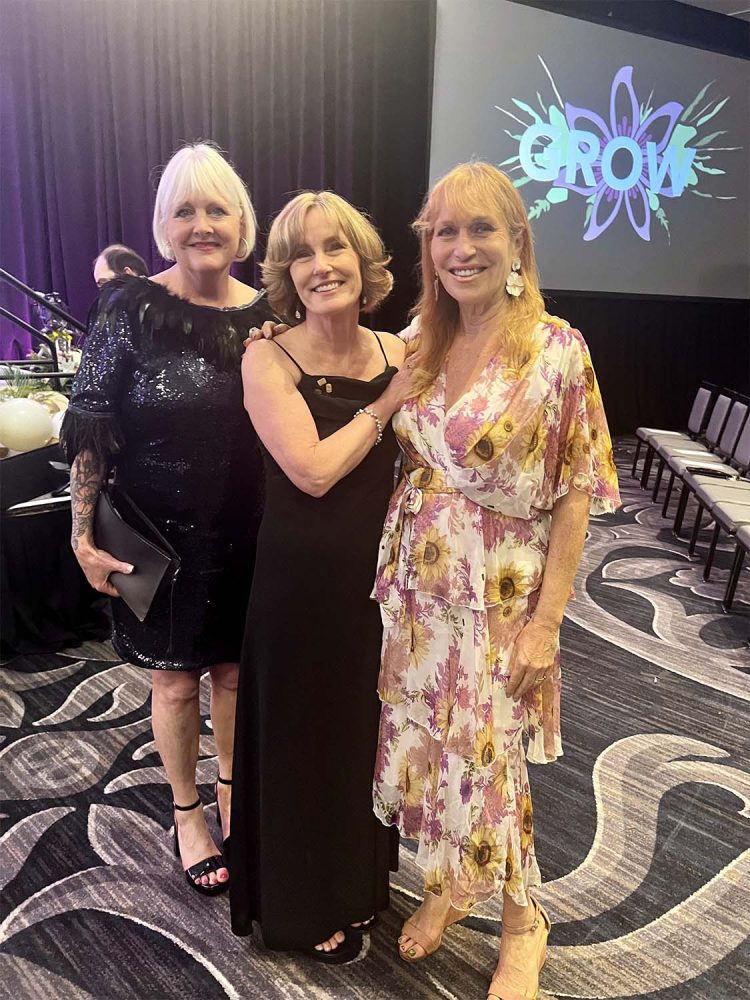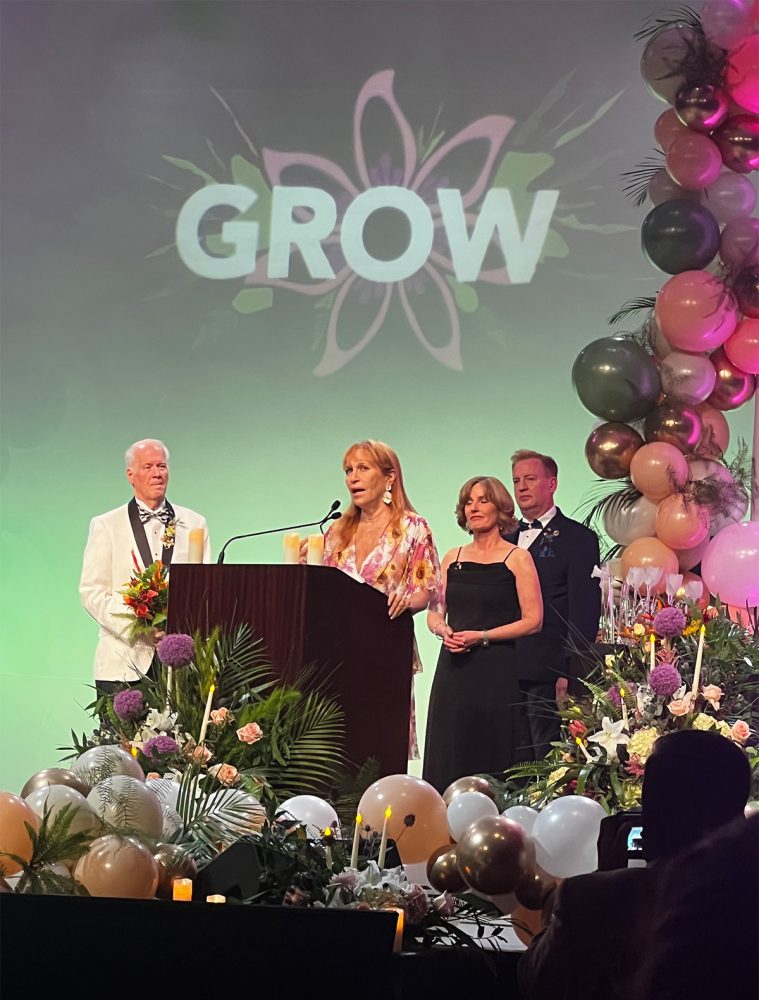 There is so much to learn, do and be inspired by at an AIFD National Symposium, and this year's event was no different; it was an electric experience, full of inspiration, emotion, creativity, floral fellowship and personal development. The connection with other like-minded artists, growers, manufacturers and suppliers, with our shared passions for flowers and flower design, bonds all those who attend even closer. Plan now to attend AIFD's 2024 National Symposium, "Emerge Yourself," July 2-6, in Orlando, Fla. Get more information at aifd.org/2024-symposium.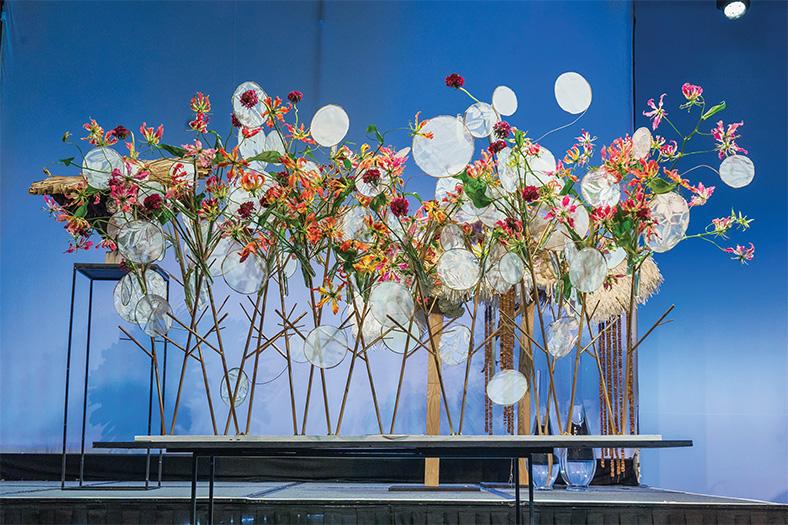 2023 AIFD AWARDS RECIPIENTS
• AWARD OF DISTINGUISHED SERVICE TO AIFD (FELLOW)
Tim Farrell, AIFD, CFD, AAF, PFCI
• AWARD OF DISTINGUISHED SERVICE TO THE FLORAL INDUSTRY
Pat Diehl Scace, AIFD, CFD, AAF
David Siders, AIFD, CFD
J. Keith White, AIFD, CFD
Claire Won Kang, AIFD, CFD
• AWARD OF MERIT NON-INDUSTRY
Jill Brooke
AIFD EXECUTIVE OFFICERS, 2023-24
• PRESIDENT
Theresa Colucci, AIFD, CFD, AAF, PFCI
• PRESIDENT ELECT
Laurie Lemek, AIFD, CFD, AAF, PFCI
• VICE PRESIDENT
Renee Tucci, AIFD, CFD, AAF, PFCI
• SECRETARY
William Hattel, AIFD, CFD, PFCI
• TREASURER
BJ Dyer, AIFD, CFD, AAF, CPF
• PAST PRESIDENT
Todd Sweeden, AIFD, CFD, AAF