Entice greater sales with an alluring and interactive display of prom-flower accessories.
Floral design, photos and text by Nita Robertson, AIFD, CFD
Teenagers throughout North America are planning now for their spring formals and proms, and that means lots of orders for flowers to wear and carry. A "prom bar" will help you increase your sales by creating a fun, exciting and interactive experience for your customers. Display of all of the ribbons, bracelets, jewels and gems, decorative wires, lights, ready-made corsage bases and other accessories from which prom-goers can choose to personalize their corsages and boutonnières, et al. Many of them will spend more than they intended once they see all the cool stuff you have and all the creative things you can create.
Make sure you have prices posted for all items so that shoppers can keep a mental tally as they build their dream creations. To help you stay organized and monitor your inventory, bag the selected items—from backstock inventory, not the display—as the orders are placed (or at the end of every day), and attach the items with the corresponding orders.
In addition to all of your accessory items, be sure to have multiple sample corsages, boutonnières, hairpieces, flower jewelry and other fanciful designs—perhaps made with permanent botanicals—on display in your prom bar. Not only will they show your customers trendy flower and color combinations and your creativity and artistry but also how the various accessories will look in the finished designs.
STEP BY STEP
Step 1
Create a ribbon board showing all the various options, and label each so you can notate the ribbon color and pattern on the order.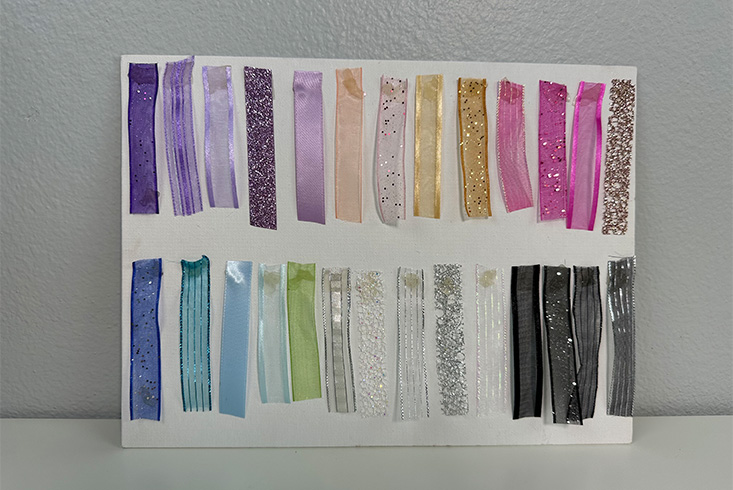 Step 2
Display myriad bracelet options, and sell them as great values, noting that they become keepsakes from the special night. Be sure to offer a varied selection; it will be worth the investment.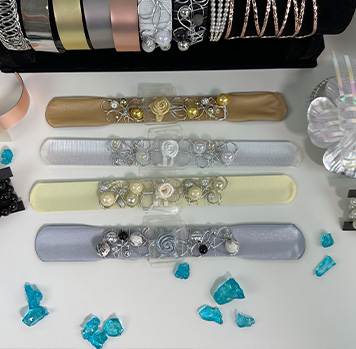 Step 3
Likewise, display plenty of accent accessories—jewels and gems, feathers, lights, decorative wires and leaves, etc.—that can be incorporated into corsages and boutonnières to further personalize them.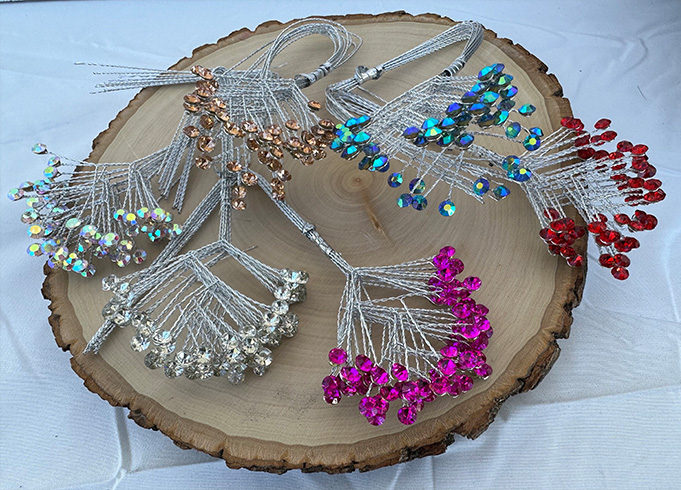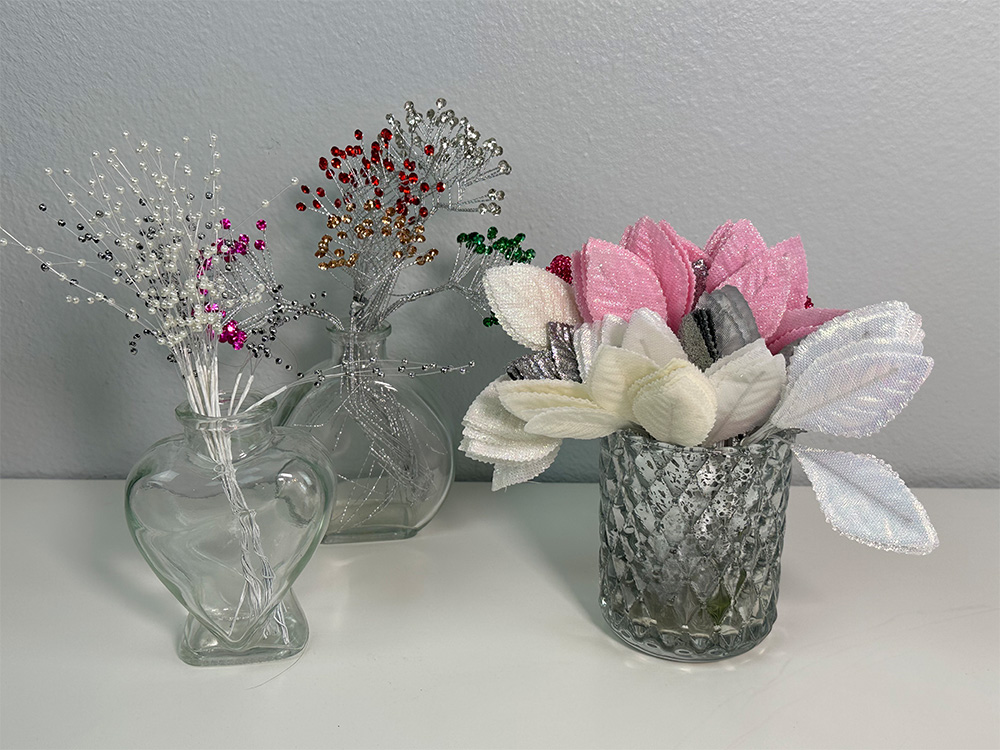 Step 4
Create a sign that explains the steps to creating a prom wearable (shown), as well as a "menu" board listing the prices for all of the individual items (clear pricing will make sales easier and generate higher per-ticket sales). Also, consider offering standard, deluxe and premium packages.
Step 5
Assemble your prom bar display in a logical and easy-to-shop layout and location in your store. Photograph your display and sample corsages, boutonnières, hairpieces and flower crowns, flower jewelry, and other fanciful designs, and post the images on your website and social media platforms, to inform customers of your creative and customizable prom offerings.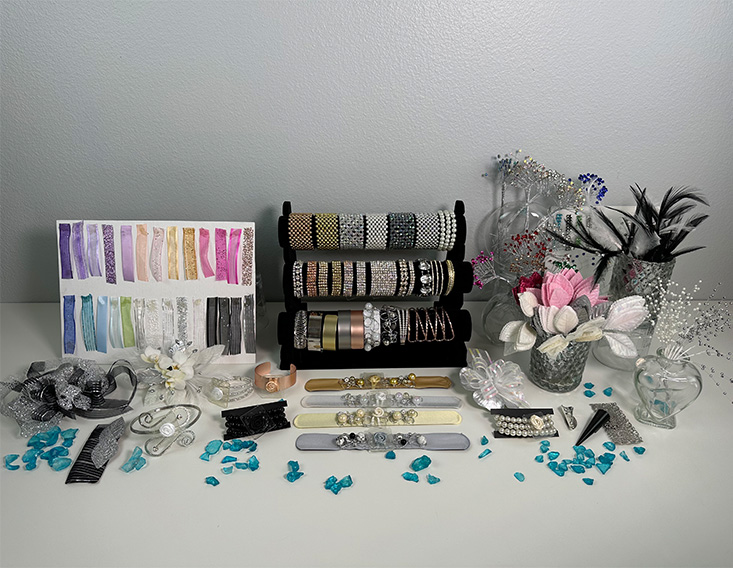 MATERIALS
• Bracelets, boutonnière holders, rhinestone and pearl sprays, corsage leaves, and Three-bar Bracelet Display Rack from Fitz Design
• Ribbons from Reliant Ribbon