Tips for making the most of often overlooked sales opportunities.
By Nita Robertson, AIFD, CFD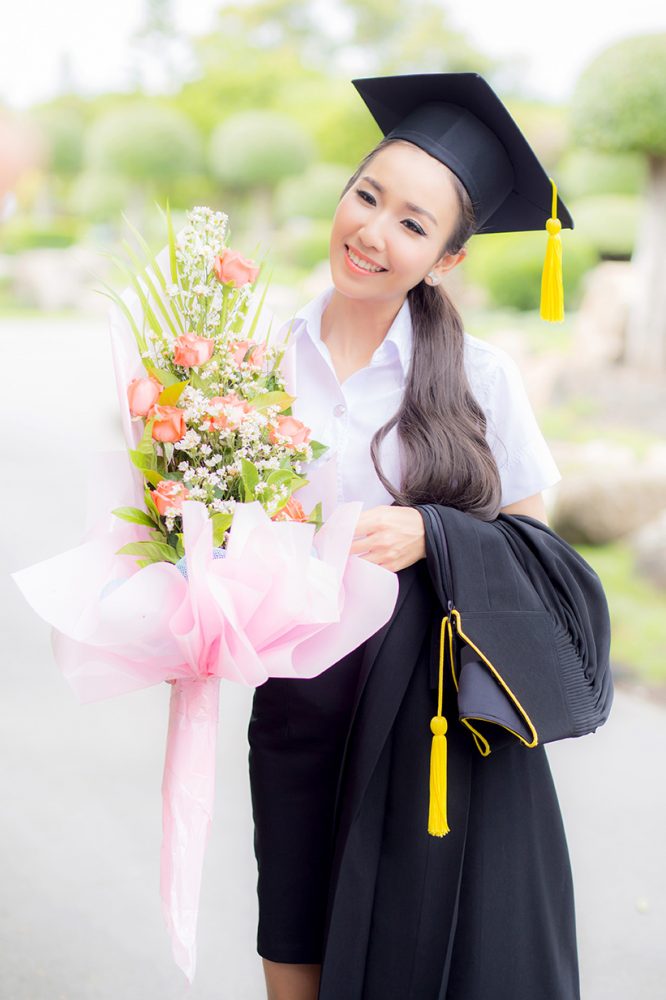 Elementary, middle and high schools; vocational and technical schools; colleges and universities, offering multiple academic degrees—they all have them: graduation ceremonies. And their time is approaching—typically from mid-May to mid-June, depending on state or area and, of course, institution.
At all levels, these meaningful annual rituals of achievement recognition provide multiple opportunities for flower sales—a nice boost following Mother's Day and before the typically slower summer months some retail florists experience. As enormously special events, graduations are full of celebration and hope, and flowers can be the perfect gifts—whether they be a festive presentation bouquet, a celebratory lei or whatever other options might excite consumers in—or relatives and friends visiting—your market area. With the right preparation and marketing, they can be a boon for your business—not only in sales but also in alluring a new generation of flower buyers.
According to the National Retail Federation (NRF), the average spending per person for graduations last year was projected to be $114.89, with a total overall spend of $5.8 billion. These figures come from NRF's "2022 Graduation Spending Survey" of 8,300 consumers, which also revealed that 33 percent of respondents indicated they would buy a gift for—or give cash to—a high school or college graduate. (Notably, cash was the No. 1 gift of choice for the majority—52 percent—of survey respondents, so florists, you now know what you are up against!)
As with any holiday, it is important to prepare for a more efficient and profitable outcome. In preparation, find out the graduation dates for all public and private schools, technical and vocational schools, and colleges and universities in your service area. It is also important to know the school colors and mascots of all such schools in your area so that you can stock an abundance of flowers, ribbons, tissue paper and gifts geared to each learning institution. Additionally, many schools need large podium and stage designs and other floral décor for their commencement ceremonies and receptions, so be sure to contact all of them now to learn of their needs and to offer your services.
With the proper marketing, graduation days can garner many walk-in customers to your shop. Plan ahead for that, and make sure you'll be adequately staffed and well stocked with ready-to-go items—in a range of price points. Also, don't forget to promote gifts for teachers during graduation season; plants and flowers make perfect teacher gifts.
Post about graduation flowers on social media well in advance, to create interest and let customers know about all of the many exciting items you have to offer. Feature these products on your website, in a designated graduation section, to make it easy for customers to find. As the dates get closer, send marketing emails relating to graduations (refer to our article, "Email Marketing," in the February 2023 issue, for great tips). Specifically target consumers who have graduates in their lives, which will likely require doing a little homework on your part (how appropriate!).
Popular Floral Graduation Gifts
Fresh Flower Leis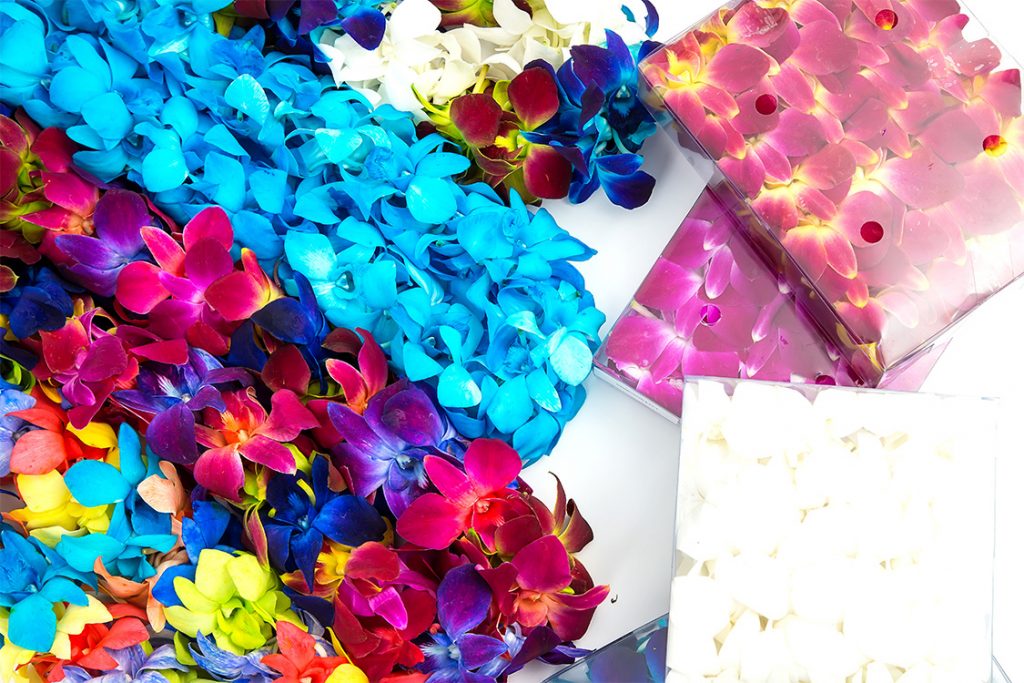 On the islands of Hawaii, giving leis at graduations is a long-standing tradition. This lovely custom has now spread beyond the islands and into many other parts of the world. Fresh flower leis are perfect gifts that are easy to wear while making graduates feel special. You can create your own leis or buy ready-made leis, depending on your time, abilities and staffing. For example, United Wholesale Flowers in San Jose, Calif., carries not only a large selection of ready-made fresh orchid leis during graduation season but also individual orchid blooms, in six colors, from which you can create your own leis (unitedwholesaleflowers.com/graduation). In California, the graduation-lei tradition is wildly popular, and it's spreading across the country.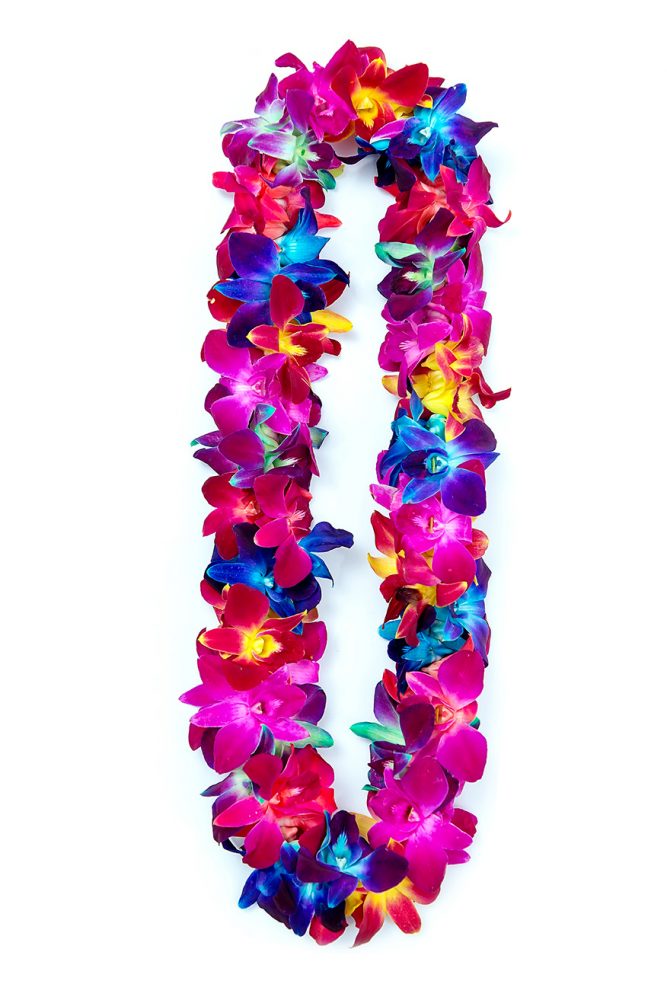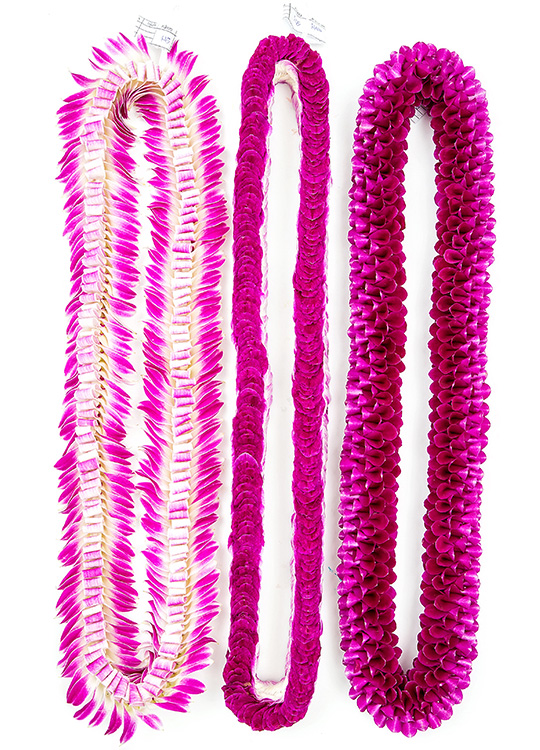 Graduation Cap Flowers
Flower crowns for graduation caps (a.k.a. mortarboards) are a fun way for graduates to make their caps stand out in the crowd. These versatile designs are created to be attached under the flat square part of a graduation cap, but they can also be worn by a graduate, as a flower crown, following the commencement ceremony. Choose any long-lasting small-to-medium-size blooms and accessory items—logically, in school colors. Flowers for graduation caps will offer customers who are shopping for graduates something different this year—and they will showcase your degrees in creativity and revenue enhancement.
Other Wearables
In addition to flower crowns, flower jewelry provides fun and modern options for wearables, but don't shortchange traditional corsages and boutonnières. Have these items, in school colors, of course, displayed prominently and ready to go, to entice walk-in customers. They might even inspire multiple purchases.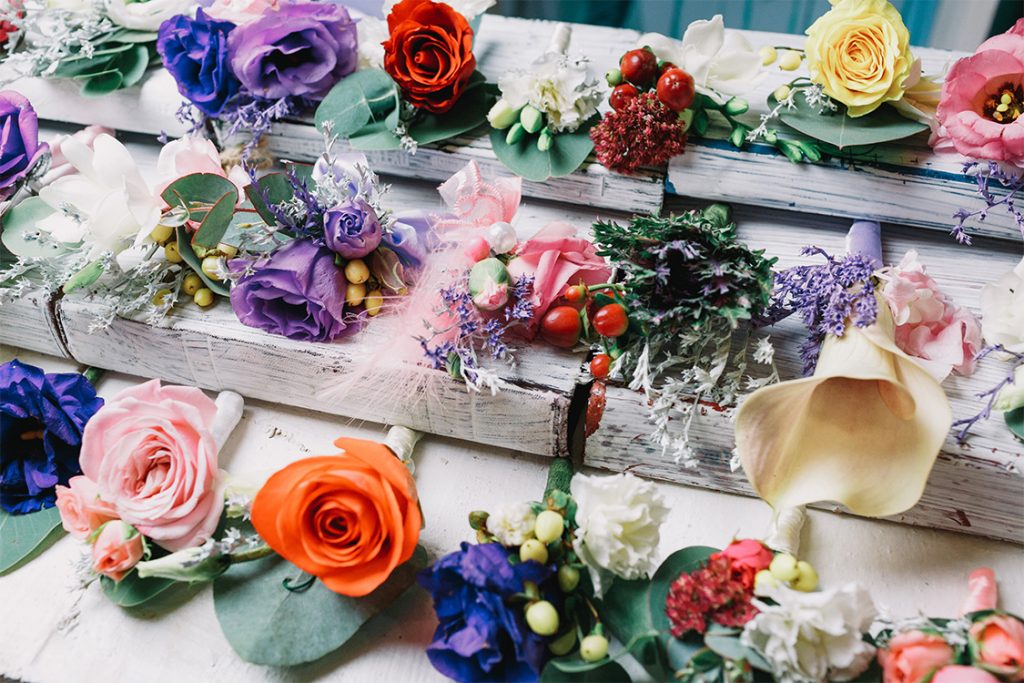 Wrapped Bouquets
Wrapped bouquets of fresh flowers have always been popular gift options for giving to graduates. Some florists offer upgraded wrapped bouquets that include small graduation-themed plush bears nestled within the bouquet, but you can also accent your bouquets with small graduation caps or tassels, graduation picks, small air-filled foil balloons and more. It's all about the upsell and increasing price points—and revenues.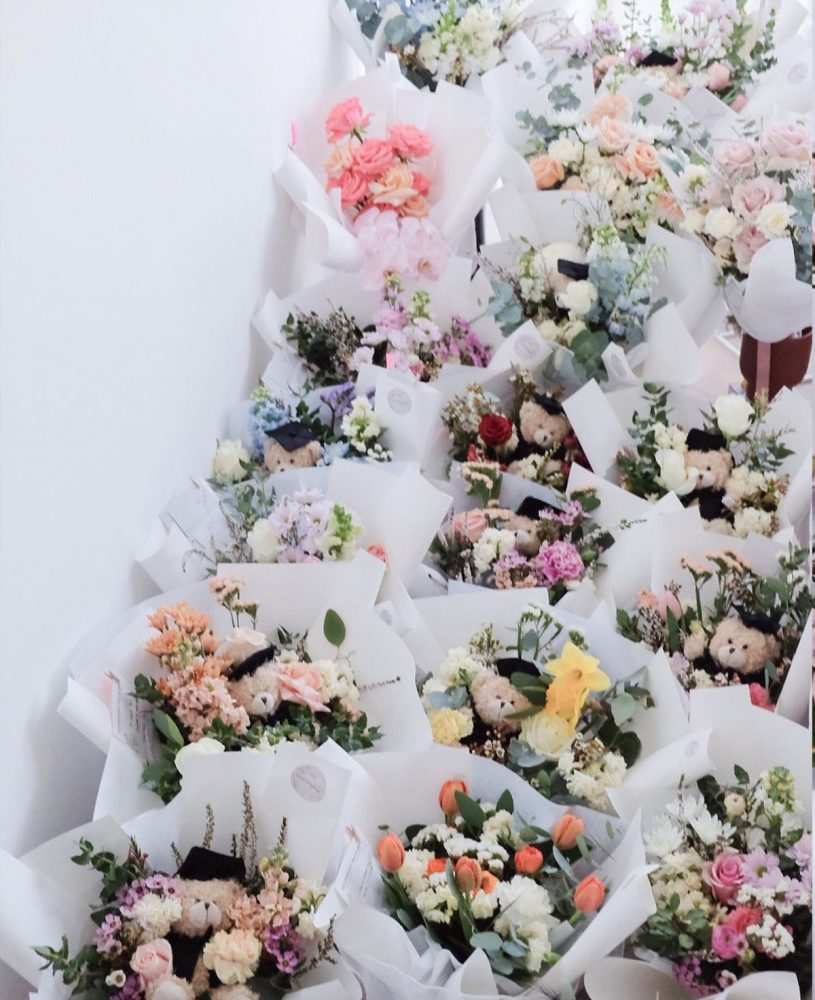 With your bouquet offerings, choose hardy flowers that will last through all of the day's festivities. Remember that wrapped bouquets will likely be out of water for a long period, so offer a water source to keep them fresh, such as water tubes; hydration wraps, such as FloraLifeBouquet Wraps, Chrysal Arrive Alive and EcoFresh Bouquet's Eco-Wraps; and even FlowerBox Grab & Go Bouquet Vases.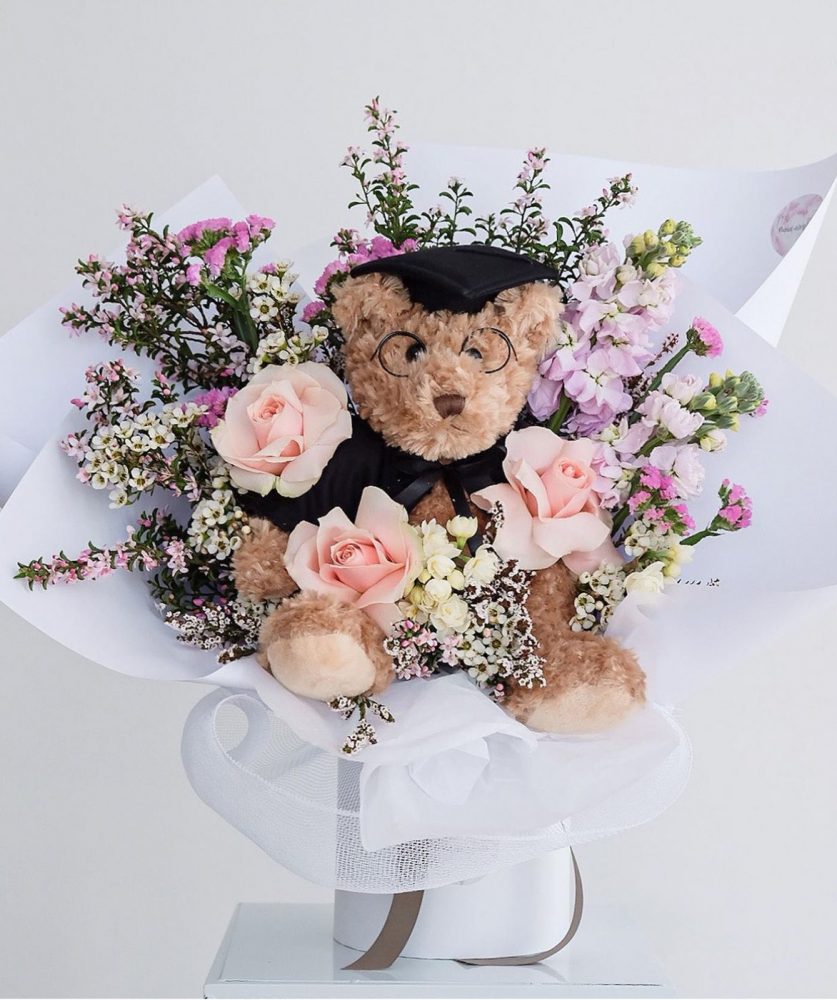 Graduation Hat-box Designs
Hat-box designs have been trending in the recent years, and they are great options to add to your graduation offerings. They enable you to design creative compact arrangements and then customize the boxes for each school or personalize the boxes for each graduate with graphics, decals, stickers, etc., if you wish. Flower hat boxes are available from any number of wholesale floral suppliers, including Floral Supply Syndicate (fss.com), D&E Collections (dandecollections.com) and LO Florist Supplies (lofloristsupplies.com); floral packaging companies; and even Etsy. Some suppliers even offer hat boxes with graduation cap (mortarboard) tops.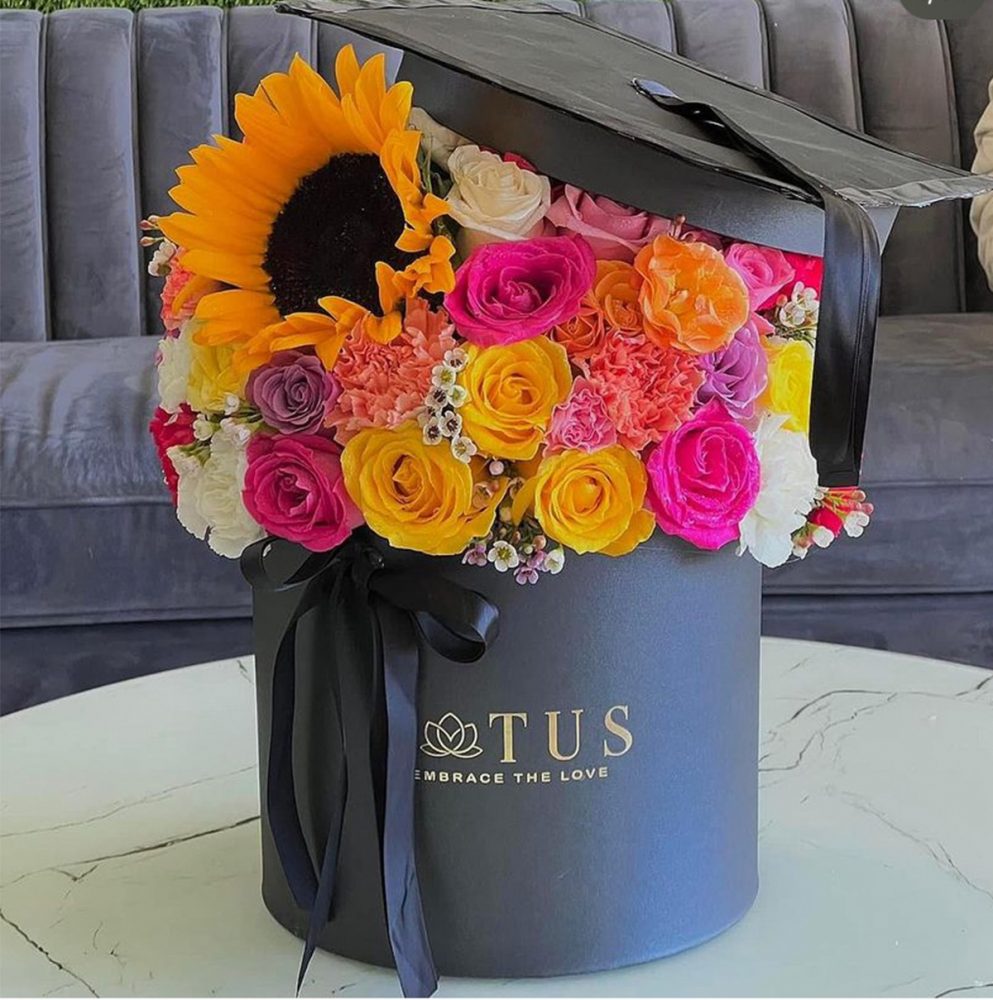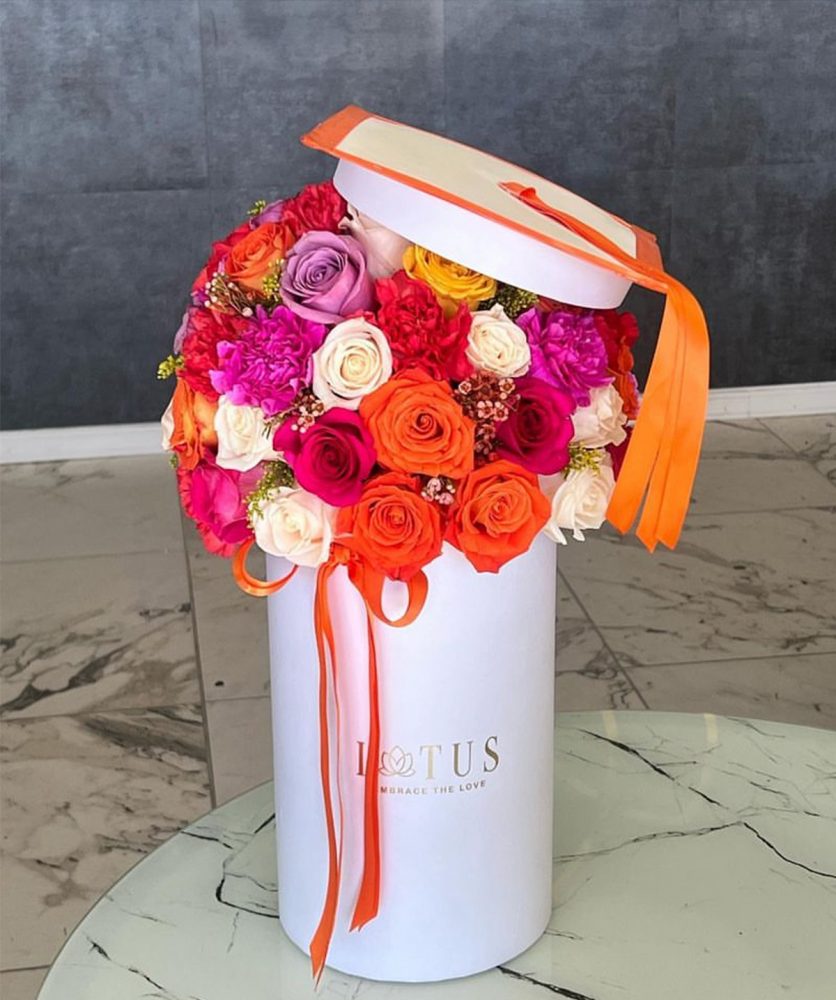 Balloon Décor
Graduations, like all festive celebrations, bring a demand for balloons. Balloon décor for graduation parties, like balloon arches, walls, columns, etc., make beautiful backdrops, especially for "selfie stations." And, of course, be sure to offer balloon bouquets and a variety of foil balloons for grads. Present a variety of options, in a range of price points, to your customers.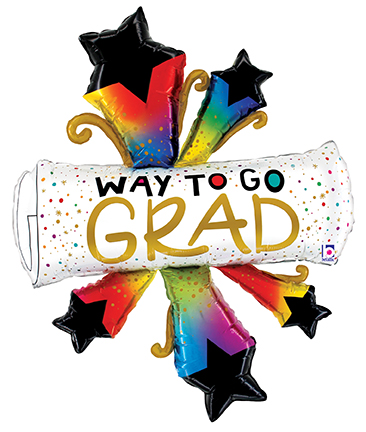 Fresh Flower Party Décor
Many consumers will host parties and special dinners to celebrate graduates' milestone accomplishments, so design a selection of fun, festive and modern school-themed centerpieces, along with more elaborate décor options, and get a piece of this pie, too.