By Jill Brooke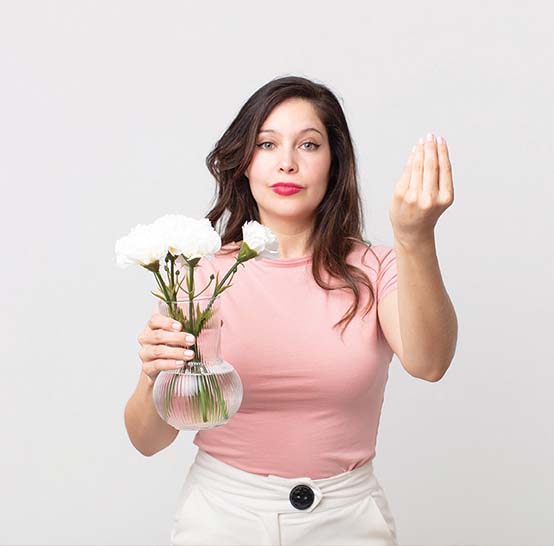 On any given day, Joost Bongaerts, owner and CEO of Carpinteria, Calif.-based flower wholesaler Florabundance, juggles countless calls and requests. Aside from fulfilling thousands of orders for fresh cut flowers around the United States, the Dutch-born executive, known for his directness and attention to detail, is also the target of many people asking for favors.
In fact, with more than 40 years in the business, servicing both the consumer and trade industries, he knows all about the "favor bank" and what is a worthwhile investment for a florist and what is not. After all, unlike a surgeon who would never be asked to perform an operation for free, florists are somehow considered fair game to ask for free merchandise as well as labor. And it is a big problem for many florists and flower shops.
So, how do you say no? And how do you determine what is good for business versus a waste of time and money?
"In our area, there are 1,700 nonprofit organizations," Bongaerts says. "We can't support them all. Often, the fundraising committee chair assumes that the flowers can be donated and are free."
However, one wants to create goodwill and not offend anyone. But that doesn't mean you can't form a strategy to manage what can become a steady stream of requests. Here are five suggestions for doing just that.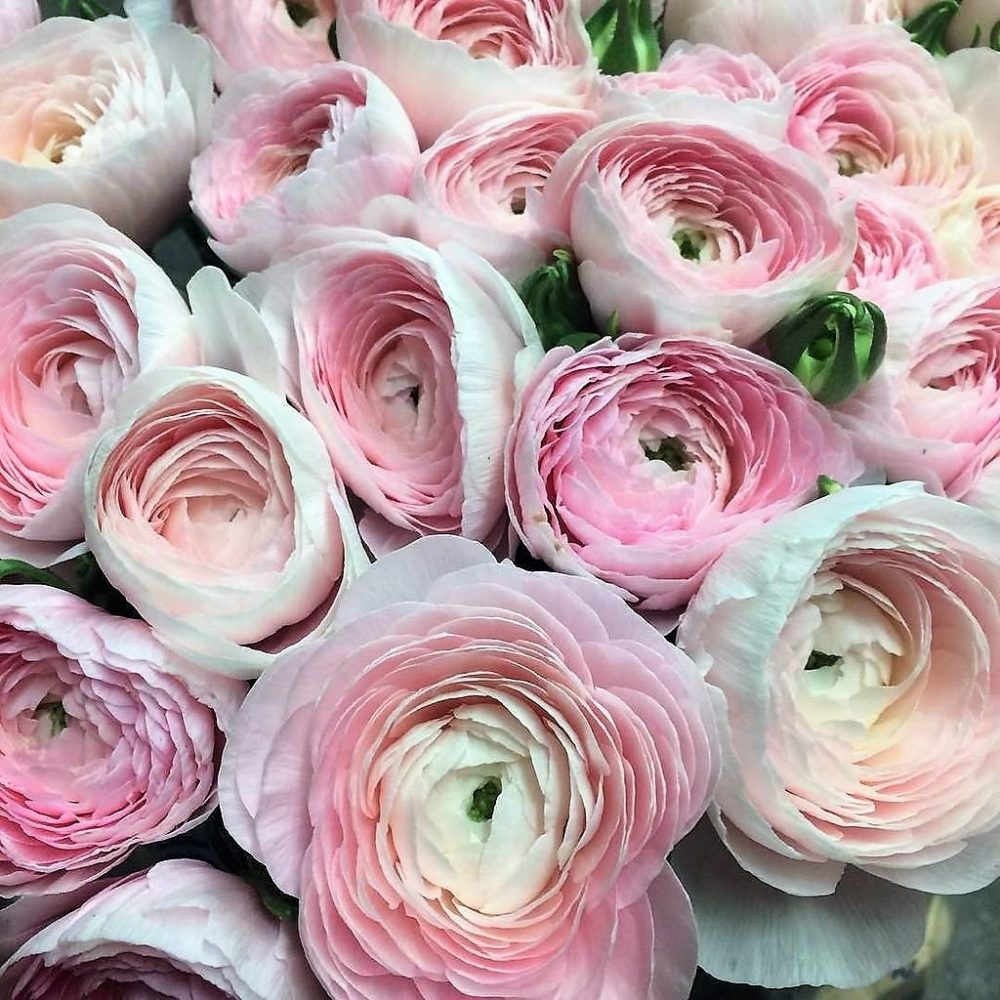 1. Create a Standardized Form for Donations
Bongaerts, like others, has created forms for all donation requests, which must be filled out by the organization making the request. "One question we ask is if the catering, food, and wine and liquor are provided free," he says. "The answer is always, 'No, they are not.'" The same question can also be asked about the tables, chairs and linens, lighting, entertainment and so on. Pointedly ask requesters for a list of who is providing what for free. This strategy is an effective way to educate the person or organization requesting your product and service for free and to give a little needed perspective.
Theresa Colucci, AIFD, CFD, AAF, PFCI, owner of Meadowscent in Gardiner, N.Y., and the recently installed president of American Institute of Floral Designers (AIFD), has created a form that also asks if the organization requesting the freebies has ever done business with her flower shop. Are you surprised to learn that many of the requesters have never done business with her shop?
For organizations that are not customers of her business and for events that she simply does not want to contribute floral décor to, Colucci has devised a strategy that encourages goodwill without having to fork over free flowers. "We respond that our accountant has informed us that our quota for donations this year has been reached and that they may inquire again next year via our donation request form," she says.
Requesting organizations also frequently promise florists that contributing to their events will "make the florist 'famous'" and that the florist will assuredly get future business from the organization's members and event attendees, widespread press mentions, etc.—claims that are dubious, at best. Regardless, hold them to such pledges by including the stipulation on your donation request form that if you choose to donate your product and service, you require a list of the organization's members and event attendees—with contact information—for future marketing purposes.
It is not only charities that make requests. Sometimes people in the community will have chutzpah the size of oversized globe Hydrangea, but the same techniques also work effectively with individuals—although you might have to create a slightly different donation request specifically for them.
2. Do the Favor for Someone Who Is Local
Andrew Thomas, owner of Andrew Thomas Design in Wooster, Ohio, remembers one outrageous request. A well-known resident wanted to give Thomas the honor of doing a wedding because it would give him the spotlight with all resident's influential friends. "I was asked to do a styled shoot for free that included two hanging chandeliers, four long tables, bridal bouquets, boutonnières, and cake and table flowers, and I would have to drive 2.5 hours to do it."
That was an easy no. Thomas, like others, has found delicate ways to "remind people that flowers are not only expensive but also perishable." He points out to those requesting freebies that flowers, unlike linens, furniture, lighting, etc., which are reusable and easier to donate, are expensive—especially the garden roses, peonies and Hydrangea that are often requested. Furthermore, floral décor involves a lot of labor.
Anthony Chillemi, owner of Bedford Village Flower Shoppe in Bedford, N.Y., strategically does two big local events a year: an annual event for the Bedford Historical Society and another for the Bedford Playhouse/Clive Davis Arts Center. "This is my community, who are my clients," he says. "After doing these events, so many charities came out of the woodwork, some hours away, to ask for donations. I simply respond that these are the only two I do."
Furthermore, Chillemi knows that donating to a charity some distance away is unlikely to lead to new business. For other local charities, he has offered to provide the labor for free but asks for a "donation" to cover the cost of the flowers, Florists sometimes forget that the answer does not have to be a simple no or yes; it can be, "This is what I can do for you."
3. Manage Expectations
It is essential to manage expectations of what you can provide and what you cannot. In larger cities, the requests are just too numerous to contribute to each request. Setting these boundaries and limits will save you future headaches. Don't we all have a memory where we felt our generosity was either taken for granted for not fully appreciated? Or that promises were not delivered?
Chillemi remembers a colleague who was asked to provide—for free—the flowers for a "celebrity" wedding, which cost the florist a fortune. In return, the florist was promised a mention in Vogue magazine. As it turns out, the Vogue mention never happened. What did Chillemi learn from that experience? "Have a clause in your contract that states that if someone or an organization promises press in return for free flowers and the press doesn't happen, that person or organization will pay for the cost of the flowers," he advises.
Furthermore, ask the venue how your contribution will be mentioned, if at all. This way, each florist can make an informed judgement on the merits of donating.
4. Set Limits on What You Will Do
I am often asked to contribute flowers to every relative's event as well as for many of my friends' parties or events. I tell them that I am willing to give a bouquet, or I will set a limit on what my contribution will be, to manage everyone's expectations.
My sister-in-law recently asked me to do the flowers for her soon-to-be daughter-in-law's bridal shower. Because all the aunts were contributing to the shower, I assumed I would be covering the costs of the flowers myself. Instead, she asked me for the cost of the flowers and then split the cost among all involved. It felt fair and thoughtful. Consider telling friends and relatives that you are happy to provide the labor for free but that the cost of the flowers needs to be covered.
5. When Do You Say Yes?
Especially when starting a new flower shop in a community, many florists feel pressure to say yes to every request. However, seasoned florists encourage their colleagues to learn the power of no, as well. After all, the word "no" is in "knowledge," as I wrote in my book, The Need to Say No: The Importance of Setting Boundaries in Love, Life, & Your World—How to Be Bullish and Not Bullied.
So, when do you say yes to a request? Obviously, for frequent customers, you can and should offer discounted contributions to their favorite charities. Each florist can determine what is a suitable donation in relation to the amount of business he or she receives from each client.
Colucci recommends contributing to school events. "That is a worthwhile investment because schools have the focus of parents," she says. "It's not just a large gala, and it is in your direct community."
Even one bouquet donation, creatively arranged, can make an impact and lead to future business. Ryan Black, marketing/media director at Jet Fresh Flower Distributors, a family-owned cut flower wholesaler, importer, distributor and grower based in Miami, Fla., has the benefit of distributing flowers and isn't asked for floral designs. "I will help out a florist doing an event because he or she can see the quality of our flowers," he says. The company also routinely gives to charities that are meaningful to it, ranging from breast cancer awareness events to a Mother's Day event.
However, Black will not be as generous to someone who is overly aggressive in demanding flowers. "The 'over-ask,'" he says, is a turnoff. He once had someone ask for $5,000 worth of peonies for free. Furthermore, event planners and charities should be informed to never request flower donations around Valentine's Day and Mother's Day, when stocks are diminished and prices are higher.
Bongaerts says he manages all the requests he receives individually. "Sometimes, we will offer flowers at a reduced cost when we choose to support a cause, or we suggest hiring a local designer who will create the arrangements. We also suggest that organizations offer the flowers for sale to the attendees at the conclusion of the events, to help raise funds for the organization or cause," he says. "It works most of the time."
The point is that each company must have a strategy to deal with requests for free flowers because this will be an ongoing issue. It is not what you say but how you say it. Saying no with a smile—versus being overly apologetic—can go a long way. "Maybe next time," often works, as does, "We have reached our quota for donations." Other options can include saying no to a large installation but saying yes to providing a bouquet.
As a businessperson, you really have to learn to say no without feeling guilty. Florists are asked more disproportionately for favors than businesses in other industries. Does a plumber lower his prices when a customer balks, especially when it's an emergency at night or on a weekend? Does a lawyer work for free (aside from occasional pro-bono cases for those in need)? Create boundaries so that you can take care of yourself and respect the financial realities of your business so that you continue to bloom year after year.