By Tonneli Grüetter
The winter season is right around the corner ready to welcome a healthy dose of holly jolly holiday profits for florists, especially those offering professional decorating services. Adding professional winter holiday decorating services to your flower shop or design studio can provide both creatively and financially rewarding opportunities for your business. By expanding your services to include holiday décor, you tap into a claiming your slice of another market segment.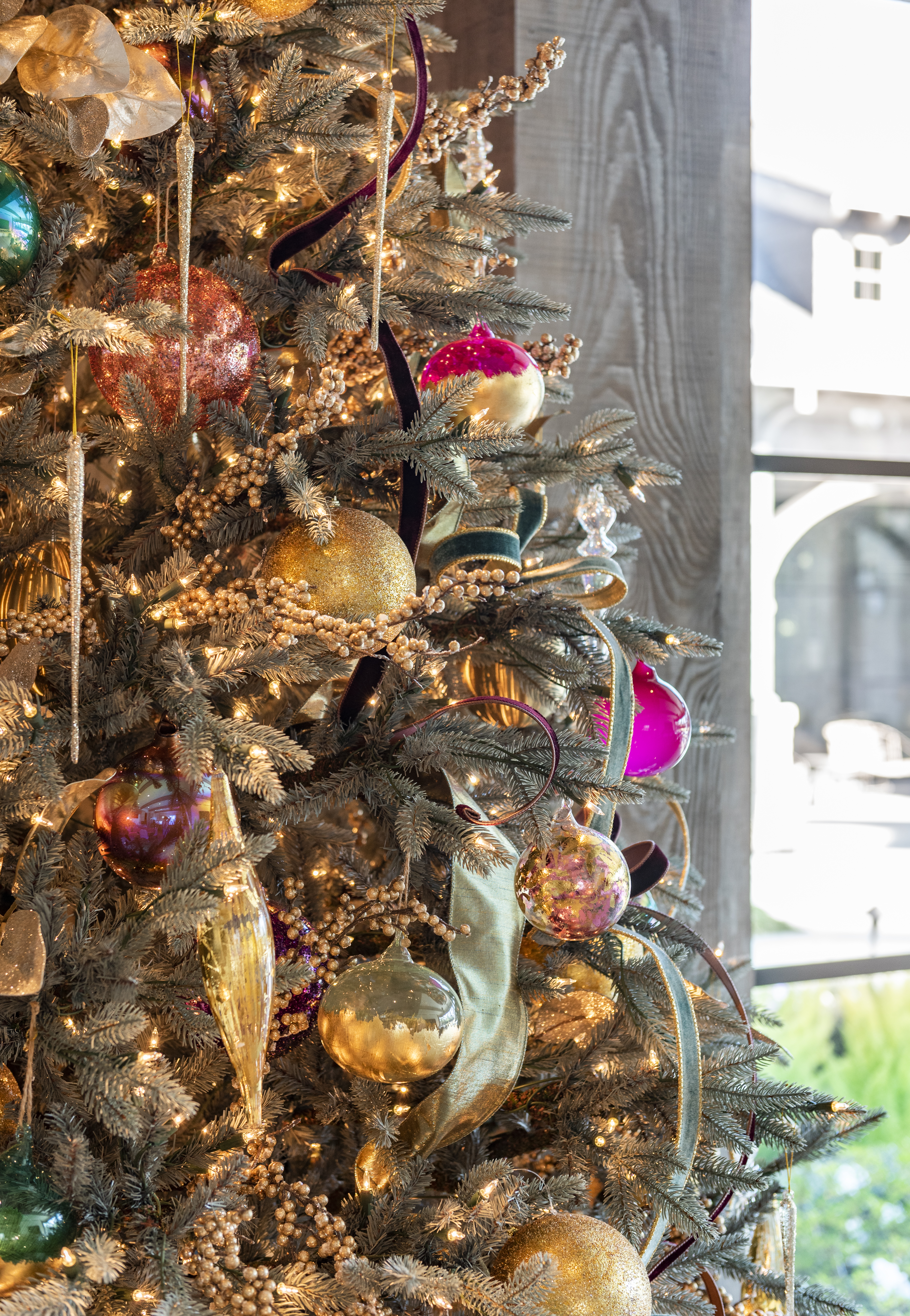 According to IBISWorld, the retail market for decorations for the winter holiday season (lights, trees, wreaths, garlands, ornaments and other decorations) in the U.S. is around $29 billion—more than is spent on fresh flowers during an entire year. Additionally, the National Retail Federation (NRF) reports that this spending breaks down to approximately $269 for each American who celebrates the winter holidays.
With your expertise in floral design, you can bring an artistic touch to holiday decorations, creating stunning displays that captivate and delight. This extension of your services not only allows you to showcase your creativity but also provides an additional revenue stream during the holiday season, when demand for decorative services is high. By offering professional holiday decorating, you can establish your flower shop as a one-stop destination for all things celebration—gifts, décor and even food, if you sell gourmet items. The combination of creative fulfillment and increased profits makes professional holiday decorating a valuable addition to your business; however, before you jump into this business venture, we need to discuss 10 important logistical considerations you will need to plan for—or you may land in some hot cocoa you'll regret.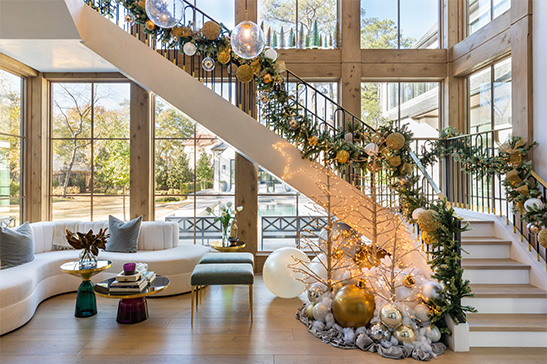 1. Supplier Relationships and Sourcing
Creating and sustaining a profitable holiday decorating business requires maintaining a strong profit margin. Do not rely on big-box stores for sourcing your supplies; wholesale suppliers are cost-effective options that can also help you stay abreast of trends. Build strong relationships with reliable suppliers, and ensure that they can meet your demand and provide consistent quality. Negotiate favorable terms and pricing to maximize your profits. We recommend visiting an international market center, such as AmericasMart in Atlanta, Ga.; the Las Vegas Market; and the Dallas Market Center, where you can shop from hundreds of showrooms of top suppliers like Melrose International and Accent Décor.
2. Scheduling, Staffing and Project Management
To capitalize on the approximately two-to-three-week period when most residential and commercial clients want their homes and offices decorated, you will need to plan ahead. Develop a scheduling system to effectively manage initial design planning appointments with clients, on-site installations, maintenance during the season and detailed removals. Many factors may affect these plans, but pay special attention to the size and complexity of each project; travel time between locations; and the availability of your team members, including seasonal hires. Be sure to also keep your store adequately staffed during this busy time. To keep track of staff scheduling, project timelines and more, utilize a project management software such as Trello, Asana, Monday.com, Smartsheet, ClickUp, Wrike or Jira—all of which are highly rated and relatively easy to use.
3. Inventory Management
Develop a system for managing your seasonal decoration inventory. Include detailed notes including quantity, condition and location of each asset. To achieve this, create a simple spreadsheet with drop-down options or investing in an inventory-management software such as Sortly (rated by Forbes as "Best for Small Retailers and Asset Tracking"). Other good options include Cin7, Zoho, Fishbowl, NetSuite and Monday.com. Maintaining an accurate inventory from the time of receiving through completion of each job will enable you to have the necessary decorations for each project, protecting your profit margin. This will also make it easier to track and troubleshoot if certain items are more prone to damage or failure.
4. Equipment and Tools
Determine what equipment and tools you will need to complete your decorating services. This may include ladders, extension cords, lights, hooks, fasteners and other installation materials—and even additional vehicles (see No. 4). Outfit each vehicle in your fleet with a basic production kit including important tools and design supplies, including gaffers tape (leaves less residue than duct tape) and small LED flashlight, which can be housed in totes, tool boxes or tackle boxes. Post an inventory of the items in each tote or box—on each tote or box—and regularly maintain and replace items as needed.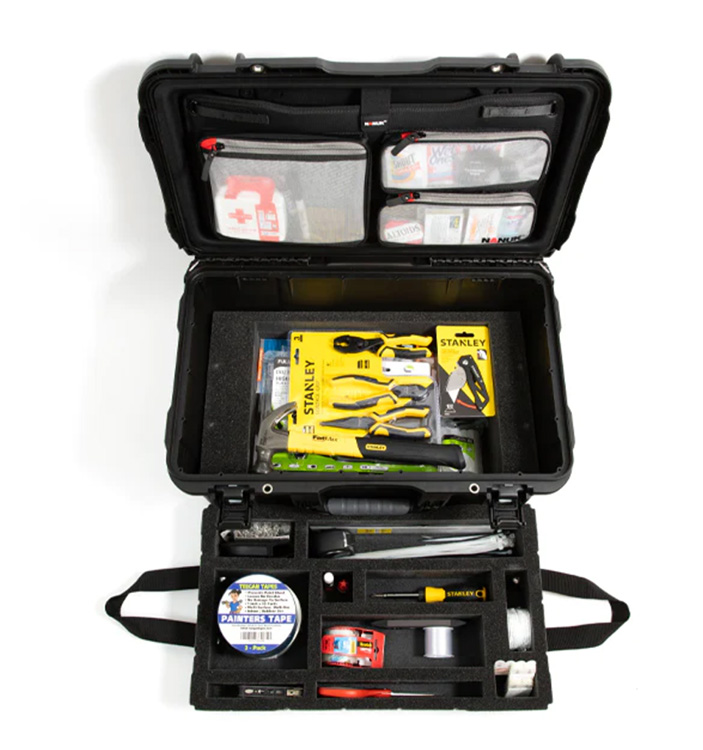 5. Transportation
There is no getting around it: Large-scale décor, like trees, wreaths, holiday figures and ornaments, require large capacity transportation solutions, and you will need reliable transportation to transport not only your equipment and decorations but also your installation teams. Consider whether your existing vehicles will meet these needs or if a rental box truck may better serve you. During the holiday season, vehicle rental can go up in price for last-minute reservations, so reserve rental vehicles—and compare prices—well in advance at reliable companies such as U-Haul, Penske and Ryder, as well as the truck rental divisions of Hertz, Enterprise and Budget.
6. Safety
Prioritize the safety of your team and clients during installations and removals, and familiarize yourself with local laws and ordinances, which may vary from municipality to municipality and from state to state. Provide necessary safety equipment such as gloves, safety glasses and harnesses when working at heights, and utilize staffers only on tasks they are trained to complete safely. Train your team on proper installation techniques, electrical safety, ladder safety and more. Consider hiring a handyperson specializing in PA (production assistant) work if the job is large.
7. Insurance
Check with your insurance agent or broker to ensure that you have adequate liability insurance to protect not only your merchandise, supplies and team members (especially temporary contract/freelance workers) but also your clients' personal property (structures and possessions) in case of accidents, damages and, yes, thefts. This is especially crucial when providing holiday decorating services, which requires you to work in or on other people's property. Ask your insurance professional about Errors & Omissions coverage (also known as Professional Liability insurance), which is generally used for risks and accidents that happen through the professional services a company provides, such as holiday decorating. Another thing to ask your insurance professional: Do your team members need to be surety bonded?
8. Client Communication
Whether working directly with a homeowner, through an interior designer or in partnership with a business venue, it is essential to plan ahead and set clear expectations. Maintaining efficient communication with your clients to provide updates on project timelines and to address any questions they may have proactively will set your business up for success. Before beginning a job, set a clear plan, and let your client know how you will be contacting them—and the best way for them to contact you. When doing this, ask your clients about their preferred method of communication and contact—email, text messages or phone (the first two offer greater flexibility in being able to send communications to clients in the early morning and late evening/night).
9. Waste Management
Determine how you will handle waste materials such as packaging, old decorations and cuttings. To maintain a professional white-glove appearance, break down as much packaging as possible prior to arriving on site, and take any other waste with you; never impose on a client to dispose of or recycle your trash! Familiarize yourself with what specialty recycling programs are available in your area for items such as trees. Emphasize to your team the need to reduce waste and breakage during tear-down strikes.
10. Storage
For another evergreen path to profit, we recommend offering decoration storage services during the off-season; in fact, many clients will expect you to offer this service (and may not choose your company if you don't.) This service can extend to client-owned items, as well. Although storing clients' seasonal décor can result in incurring additional expenses if you don't have adequate space in your existing facility—rent/mortgage, utilities, insurance, fixtures, etc.—it can also generate additional revenue. Just be sure to adequately charge for storage service, either as a monthly billing option for clients or including the annual fee in your decorating contracts. Be sure to include all storage terms and conditions in your contracts, and make sure all stored inventory in covered by your insurance policy. If you need to rent or buy a warehouse, select a secure and climate-controlled storage facility that has adequate space and organization systems to ensure efficient storage and easy retrieval when needed. Consider, also, if you will need additional storage fixtures or inventory processes here.
By considering these logistical needs and implementing effective strategies, you can ensure smooth operations and provide exceptional services to your clients. If you are not already offering holiday decorating services, or if it's too late for you to consider diving into this segment this year, start planning immediately after the first of the new year. It will take some time to develop a holiday-decorating division for your business, but professional services is a growing market category and one that can be well worth your time and efforts.