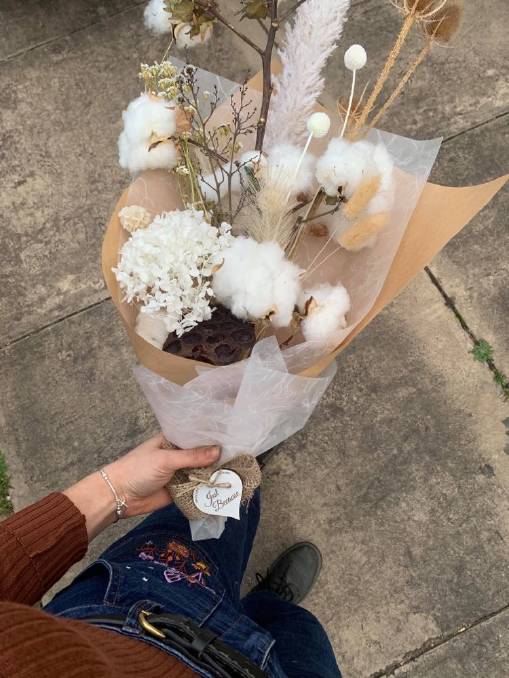 Mother/Daughter Business "Brilliant Blooms" Expands Creatively
Brilliant Blooms is a bespoke florist and giftware store located in Balgownie, stocking a wide variety of fresh and preserved flowers, quality plants as well as stylish and unique gifts.
"We were established in 2017 as a mother and daughter duo, opening our business while I was still attending school so it was massive," co-owner Jess Turney said.
"It was a busy time in my life, especially as I accelerated my TAFE training and completed a two-year course in one year so that I could still have time to focus on my final year of school.
"With strong ambition and drive we were able to create a quality business within the Illawarra area."
The duo found that there was a need for flowers and gifts within the Balgownie area and so they have created a welcoming atmosphere within their shop, catering to all in terms of their services and products.
Over the years of trading, they have expanded their services to include flowers for weddings, corporate functions, birthdays, funerals and other occasions, as well as introducing quality and stylish product lines within their store.
"I believe I am a finalist for both Young Business Woman of the Year and Best Small Business of the Year," Jess said.
"The business we have created is one of creativity, progress and exceptional service, it's full of variety with an inviting and happy atmosphere.
"I am a young woman with ambition, passion, drive and creativity, always striving to help others where possible and using my business as a platform to do so."
Focusing on the fact that they are a unique florist and giftware business, they address the needs of both modern and traditional floristry.
They have Australian made and manufactured product lines within their store, supporting those within other small Australian businesses.
"We are always looking out for new and innovative ideas to showcase our business and our creative abilities," she said. "At the present time there is just mum and I, however in the near future we will provide someone with the same opportunity I received and put on a trainee.
"Presently we are expanding our business to include workshops for dried arrangements, wreath making workshops and florist artistry.
"We are currently putting together a calendar for bookings – we feel excited about this new venture for our business to provide others the opportunity to explore their creativity using flowers with our guidance and mentoring."
Find out more at brilliantbloomsandgifts.com.au or call 0484302022
Use this link to read the full article
The fall of 2023 promises to be a season of transformation driven by changing consumer preferences, advances in technology, and a growing awareness of environmental sustainability. Full Article Below Source 2023 fall trends in the horticultural industry As the leaves...
read more