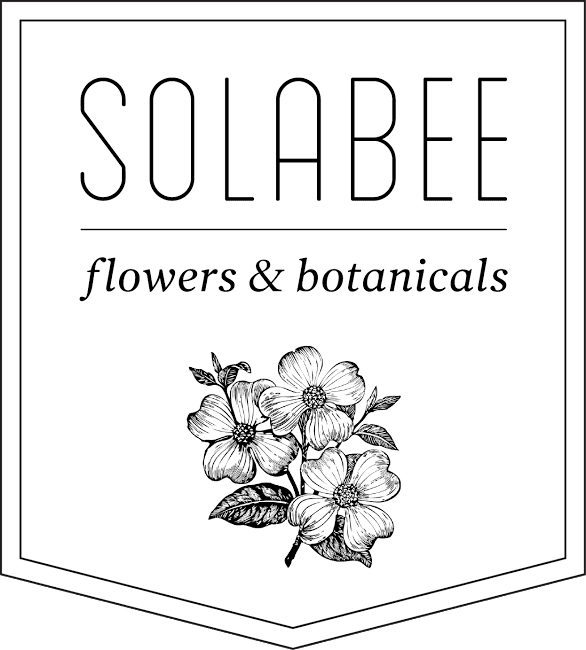 Alea Joy, Co-owner
Solabee Flowers & Botanicals
801 N. Killingsworth St.
Solabee Northwest
1759 NW 24th Ave.
Portland, Ore.
In 2008, Solabee's co-owner, Sarah Helmstetter, and I had both been managing floral departments in two different locations. The financial crisis hit, and within three months, our floral departments had lost 60 percent of business. It was a blood bath. I took a layoff option and set out to find work, which wasn't there. Sarah and I teamed up to help each other. We decided to do a Valentine's Day pop-up shop. I went to the Portland flower market and bought $880 worth of flowers – my entire savings! It was so terrifying that I had to momentarily leave the market to take deep breaths! But we made money! In 2009, with a $2,000 investment each, we decided to go into business. We rented a space, first in a lumber yard, then a wellness center and then a real store, which was so heavily impacted by construction and street closures that the rent was super cheap.
"Two beautiful stores rise from the ashes of 2008's Great Recession."
Alea Joy, right, and Sarah Helmstetter, left
QUALITY, KINDNESS AND CONSISTENCY BRINGS CUSTOMERS
Even with our business being located in odd locations, we grew our client base. They just kept following us to the next strange spot. We discovered that we were a destination for many flower lovers who appreciated the finest quality of flowers we were sourcing, the palette we presented and the get-out-of-the-way-and-let-nature do-the-work design style. Word-of-mouth and social media were, and still are, our advertising. Our business grew, and we went in search of the perfect place for a real floral shop.
NEIGHBORHOOD MATTERS, AS DOES LIGHT AND ARCHITECTURE
In April, 2016, we opened our first store, in the Killingsworth neighborhood of North Portland. The space has gorgeous original tile floors and huge windows. It's in a bustling neighborhood, and customers want and need beauty. We and our employees are better working in a lovely space. The northwest location is in a fashionable high socio-economic area of town, where the neighbors have embraced us. They so wanted a local flower shop! We have been in that location just more than a year, and our neighbors drop in to deliver treats for staff. This store has amazing light. We built it out with a modern aesthetic, to complement our plant display and stylish wall of flowers.
TWO SHOPS, TWO OWNERS COULD BE DOUBLE TROUBLE
It's like parenting: We have to be on the same page, or our employees will play each of us against the other. We've worked that out. We wondered if we were nuts opening a second store, but Sarah and I thought that at age 41, we might structure a grown-up life with an income to raise our families and provide for retirement. I'm the numbers person, and we have been doubling our profits each year. We are hopeful. Let's hope the economy stays strong. Flower shops are the canaries in the mineshafts; we are the first to go.
GROCERY STORE FLORAL DEPARTMENT EMPLOYEES ARE GREAT HIRES
We have 18 staff members, almost all full time, and each store has a general manager. We do everything ourselves, barring the web and accounting. Sarah is wonderful at human relations. Managing people is the hardest thing, and in this world, you have to have stamina, strength and a great work ethic. When I get a résumé that says the applicant has worked flowers in a grocery store, I know they can prep flowers, schlep and work hard.
PLANTS ARE THE NEW OBSESSIVE
Young people are pouring their loving human energy into plants. They've come to the plant world with a bang. They are collectors and will spend money on something different. Fifty percent of our business is now plants. This offers a nice stability to our business, but sourcing plants to meet this new collecting obsession is becoming increasingly difficult. Sarah is building a greenhouse to grow some of our own. Many plants are coming from South America and Thailand, and I'm worrying about sustainability. Just because it's a plant doesn't mean that it's environmentally friendly.
WE ARE IN THE BUSINESS OF EMOTIONAL MEDICINE
In our shops, some people come in purchase $3 to $5 worth of flowers. They stop to enjoy the space and our cheerful staff, and to breathe in that flower shop smell. It's better than candy!