A stunning and versatile floral installation that is easily moved and reconfigured, providing clients with maximum value.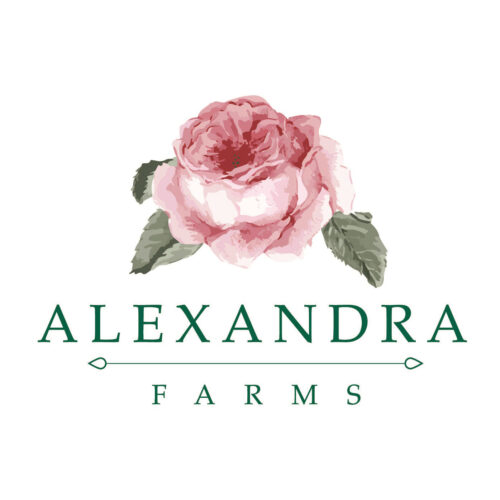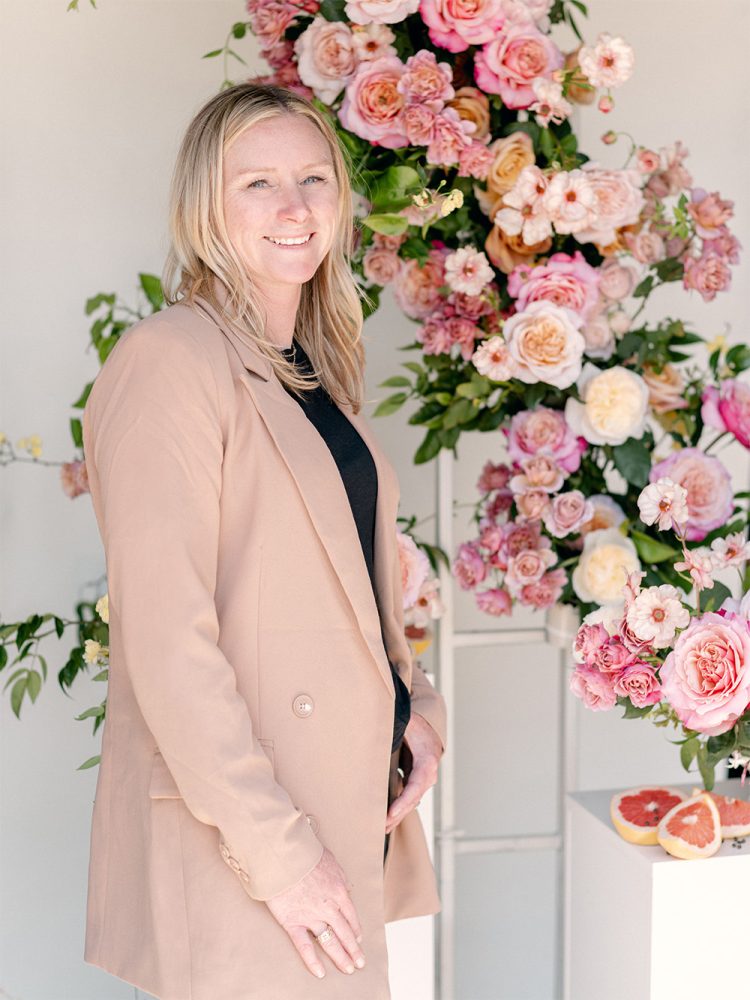 Floral design and text by Katie Noonan, AIFD, CFD
Noonan's Wine Country Designs
San Luis Obispo, Calif.
Photos by Ashley Ludaescher Photography
San Luis Obispo, Calif.
Presented by Alexandra Farms
Drawing inspiration from the breathtaking garden roses grown by Alexandra Farms, I wanted to create an extravagant installation that would be beautiful for a summer wedding.
I would typically design this type of installation on site, and because it is so versatile, I can move it just about anywhere throughout an event, providing the client greater value. For instance, it could first be as a backdrop for the nuptial couple during the ceremony and then moved into the reception, framing the cake table, highlighting the seating chart or even positioned as a selfie photo station for guests to enjoy.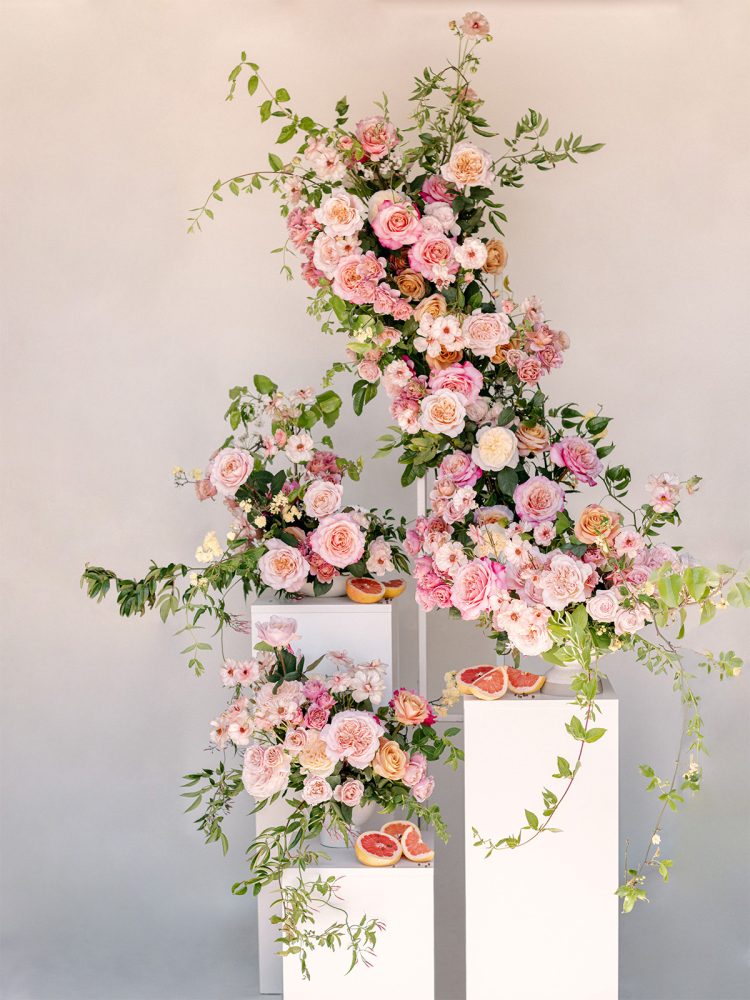 STEP BY STEP
Step 1: Preparing the Display Structures and Vases
Attach a length of chicken wire to a tall, narrow, vertical metal stand with cable ties, weaving the chicken wire in and out and around the stand, to give depth to the structure. Secure the chicken wire to the stand in multiple places, to prevent it from moving.
Next, attach a 6-inch oval and a 4" round Installation Mechanic firmly and securely to the stand with cable ties and waterproof tape.
Finally, place a wad of chicken wire into each of two compotes, and tape them in place with waterproof tape. Then, place a floral pouch into a low bowl, as its design mechanic. Choose vessels of varying dimensions and styles but with similar finishes.
Arrange the stand, pedestals and containers to create the size and shape of display desired.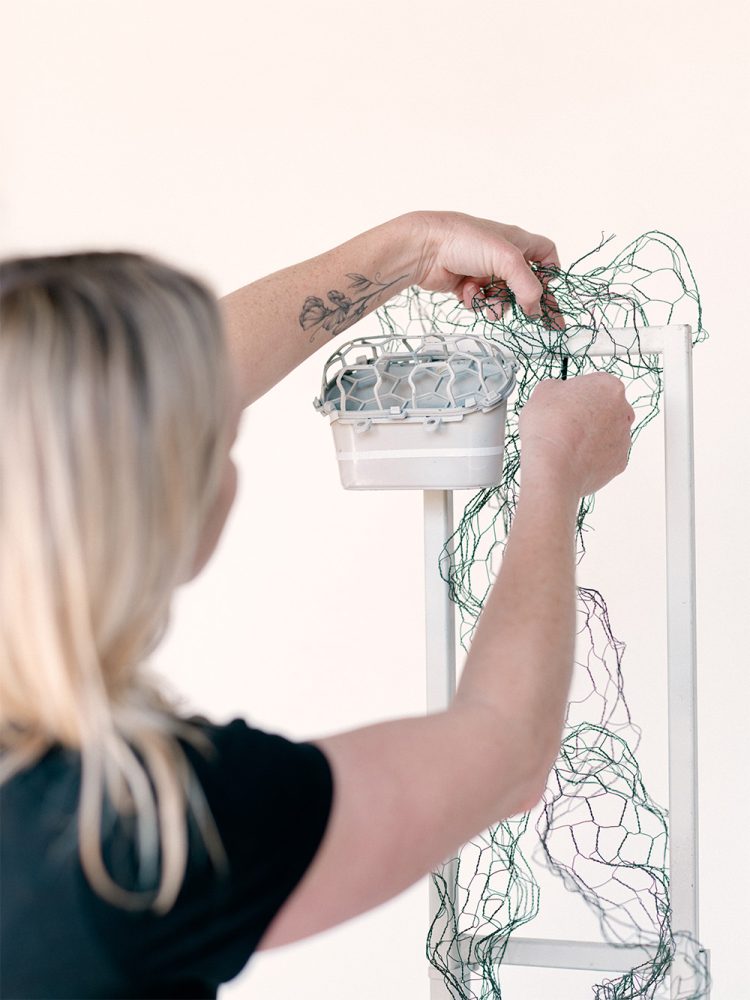 Step 2: Greening
Arrange stems of flowering honeysuckle and jasmine vines (or other graceful draping and vining foliage of your choice) into the containers and chicken wire, to establish the size and form of the design and to create lines, dimension and depth. Place the stems of honeysuckle and jasmine that are woven into the chicken wire into water picks; hardier foliages likely won't need a water source. Be cautious to not go too heavy with the foliage.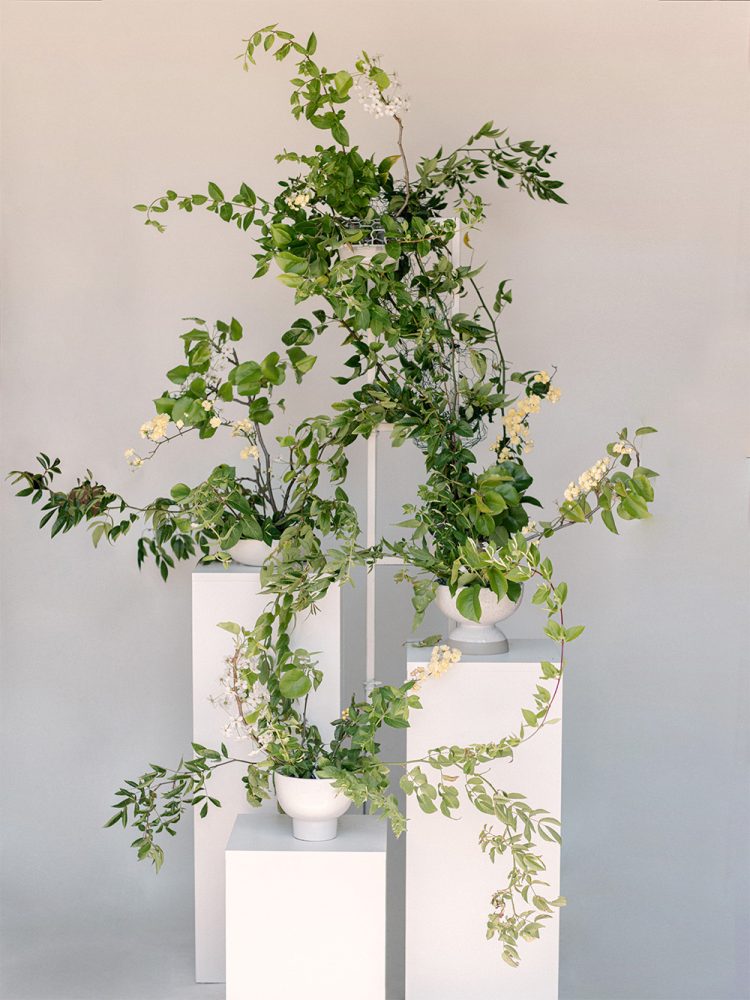 Step 3: Arranging the Flowers
Arrange garden roses into the containers and chicken wire, one variety at a time. I started with 'Myabi' garden roses because of its size and striking color. Next, blend in garden spray roses, creating a naturally flowing movement, and be sure to create lots of depth with varying stem lengths. Again, place the stems of flowers that will be arranged into the chicken wire into water picks.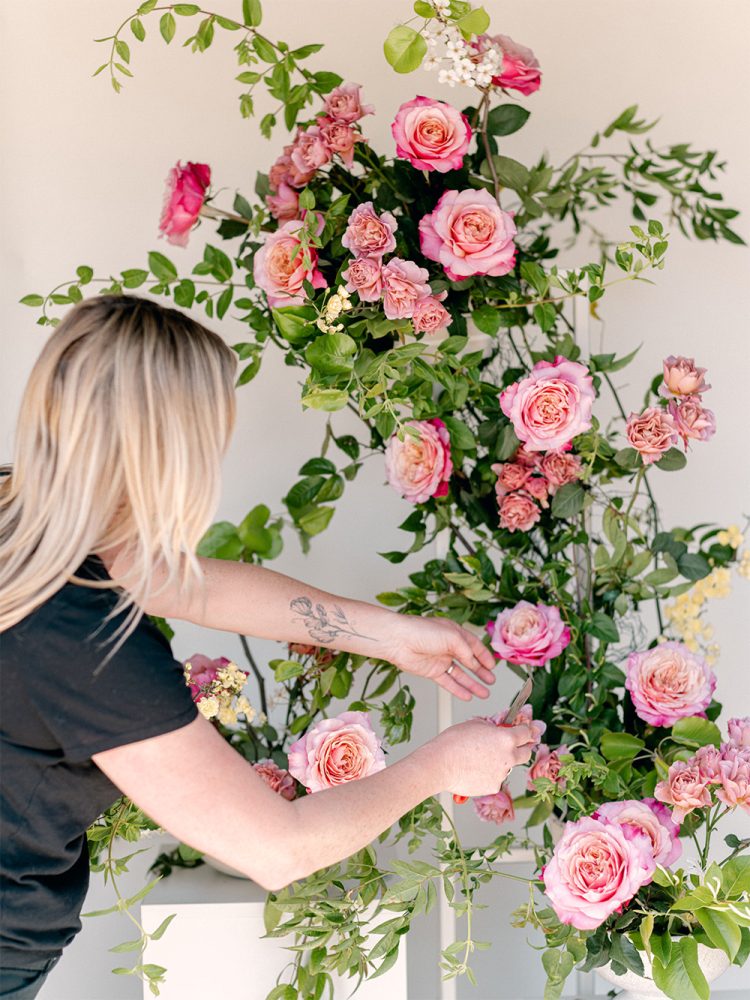 Step 4: Finishing Touches
Finally, arrange stems of light, airy flowers—in this case, climbing roses and butterfly Ranunculus—to create additional depth, dimension and movement. "Garnish" the finished display with fresh grapefruit halves and wedges.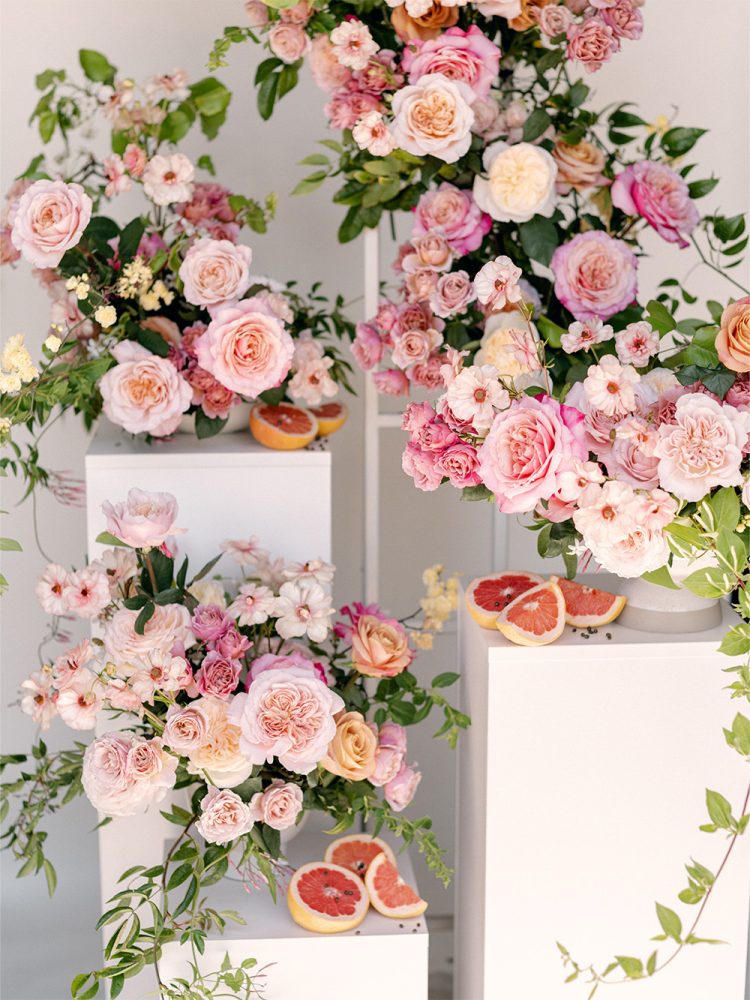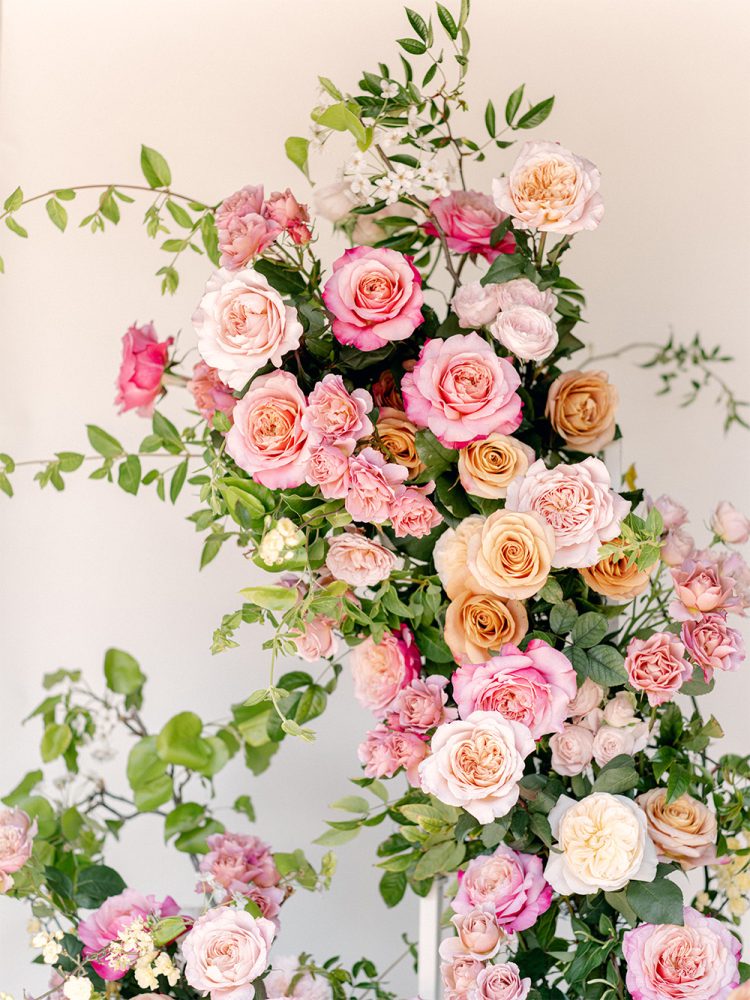 MATERIALS
ROSES FROM ALEXANDRA FARMS
• Rosa spp. 'Miyabi' (Wabara garden rose)
• Rosa spp. 'Miyabi Brown' (Wabara garden rose)
• Rosa spp. 'Tsumugi' (Wabara garden rose)
• Rosa spp. 'Princess Maya' / 'Night Rain' (Princess Japanese garden rose)
• Rosa spp. 'Bessie' (David Austin Wedding Roses garden rose)
• Rosa spp. 'Loli' (Wabara spray garden rose)
• Rosa spp. 'Sola' (Wabara spray garden rose)
• Rosa spp. 'Princess Fairy Kiss Pink' (Princess Japanese spray garden rose)
• Rosa spp. 'Symbol' (Dutch intermediate hybrid tea rose)
OTHER BOTANICALS
• Ranunculus spp. Butterfly™ series (butterfly buttercup, butterfly Ranunculus) from Turri Blooms
• Rosa setigera (climbing rose, prairie rose, climbing wild rose, Old Garden Rose)
• Lonicera periclymenum (common honeysuckle, European honeysuckle, woodbine)
• Jasminum officinale (common jasmine, true jasmine, poet's jasmine)
• Citrus × paradisi (grapefruit)
HARD GOODS
• Tall rectangular metal frame stand with metal base
• Square Floor-standing Pedestals from Displays2go
• Elijah Compote, Gera Compote and Madden Bowl from Accent Décor
• Holly Chapple 6" Oval Installation Mechanic with 6" Egg® from Syndicate Sales
• Holly Chapple 4" Round Installation Mechanic with 4" Pillow® from Syndicate Sales
• Aquapic® (4½" Double Anchor) from Syndicate Sales
• Oshun Pouch™ Expandable Floral Pouches from New Age Floral
• OASIS™ Florist Netting (chicken wire)
• OASIS® Waterproof Tape (White)
• Cable ties/Zip ties