By Nita Robertson AIFD, CFD
Introducing The Flower Hour with Florists' Review podcast. If you are in the business of flowers, this show is for you.
Join us for our new podcast hosted by Jules Lewis Gibson, president of Florists' Review along with myself, Nita Robertson sales manager and floral director at Florists' Review.
Every month we invite floral professionals across the globe to share their knowledge and passion for flowers and business. We talk to leaders in the industry, talented designers, shop owners, studio florists, educators, manufacturers and professionals outside the floral industry – all offering valuable insights and tools to help you be more successful. We are always looking for ways to help florists grow!
We are thrilled to have this new podcast medium to help expand the conversation in our monthly print publications. Our mission is to inspire and help people be more successful. We love connecting growers to designers, spotting trends when they are just on the horizon and introducing floral professionals to new ideas.
We are a fun flower happy crowd and we especially love the business of flowers. So please join us for our next episode of the Flower Hour with Florists Review. Be sure to subscribe so you will be notified when we have a new episode available.
Visit our website Floristsreview.com to subscribe – we greatly appreciate your support!
Available through Apple, Google, Spotify and our website floristsreview.com
Episode 1
Florist' Review talks with the president of Alexandra Farms, Joey Azout and Paulina Nieliwocki from Blue Jasmine Floral.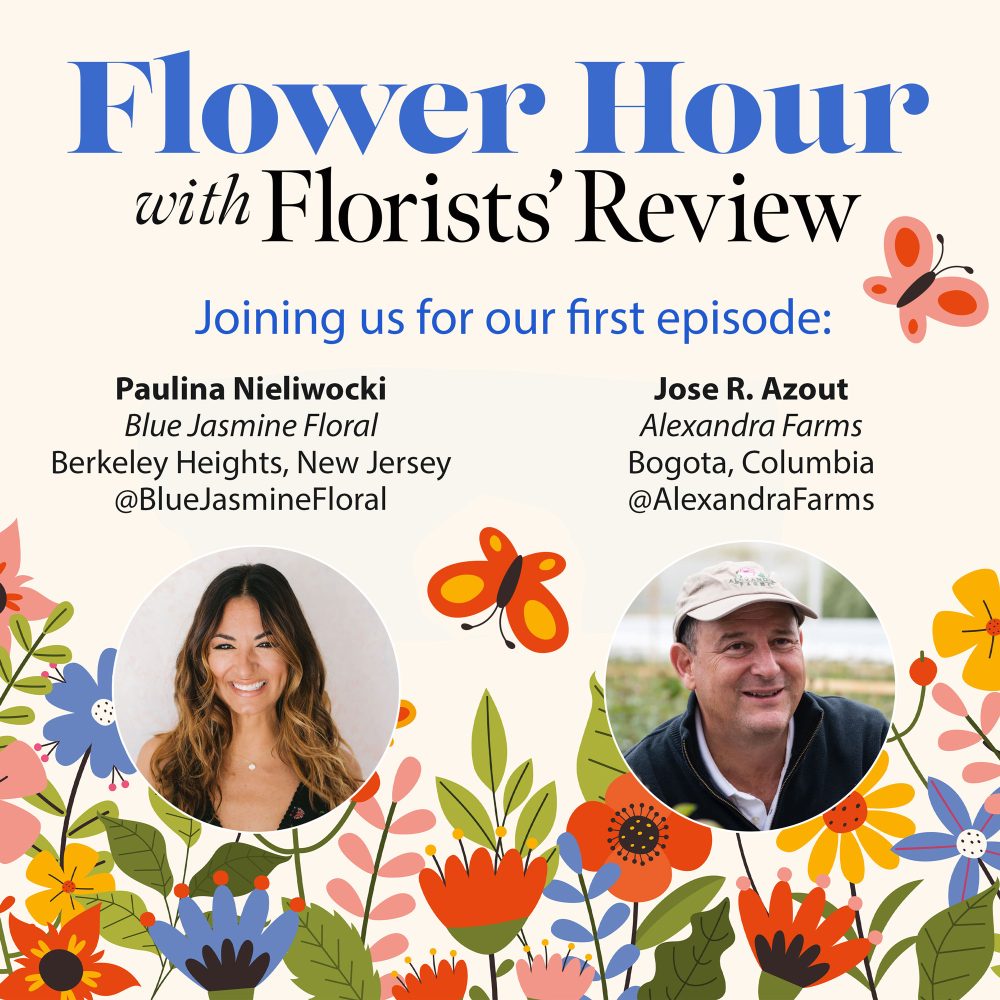 Meet our guests
Jose (Joey) Azout
President of Alexandra Farms
@alexandrafarms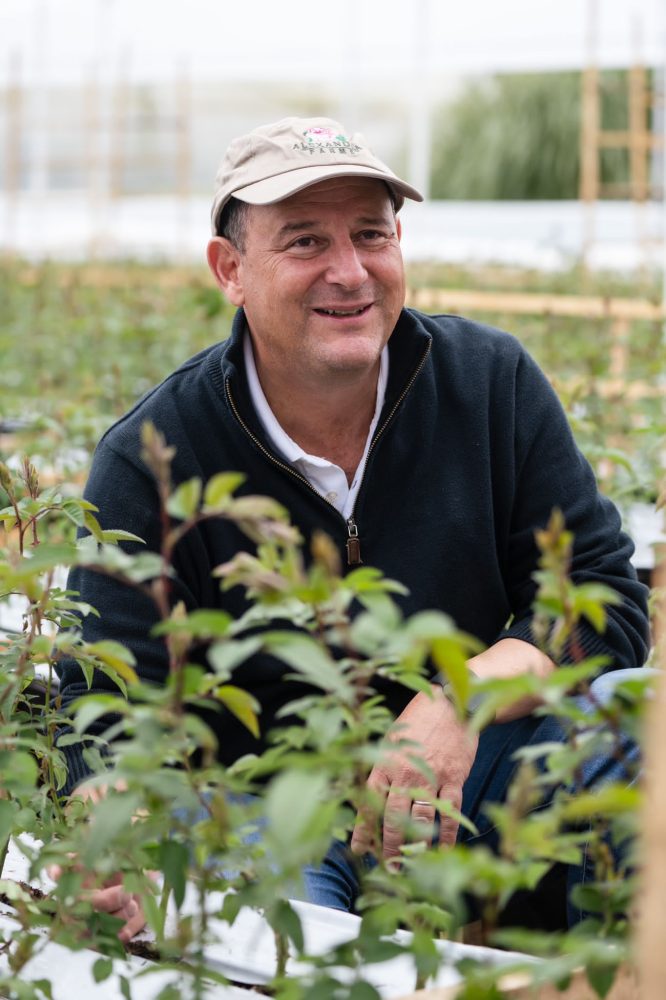 Alexandra Farms is a boutique grower specializing in nostalgic, romantic, fresh-cut garden roses and dahlias located in the fertile savanna of Bogotá, high in the Andes Mountains of Colombia. Alexandra Farms was started by Joey Azout in 2005 and is named after his daughter.
Join us to hear more about garden roses and Joeys love for the industry.
Want to learn more about garden roses?
Join Jose R. Azout, president of Alexandra Farms, and floral designer/educator Holly Heider Chapple for a 12-part online course that will teach you everything you need to know about garden roses. You will learn all about these incredible flowers, from the history to varieties to the correct anatomical vocabulary. You'll gain confidence in caring for and arranging with garden roses, and the knowledge of how to better choose garden roses.
Special Offer: Enjoy a special gift form Joey and receive a discount for taking the AFCD course.
Here's the code to enter at checkout: AFARMS20
Paulina Nieliwocki
Blue Jasmine Floral
Berkeley Heights, New Jersey
@bluejasminefloral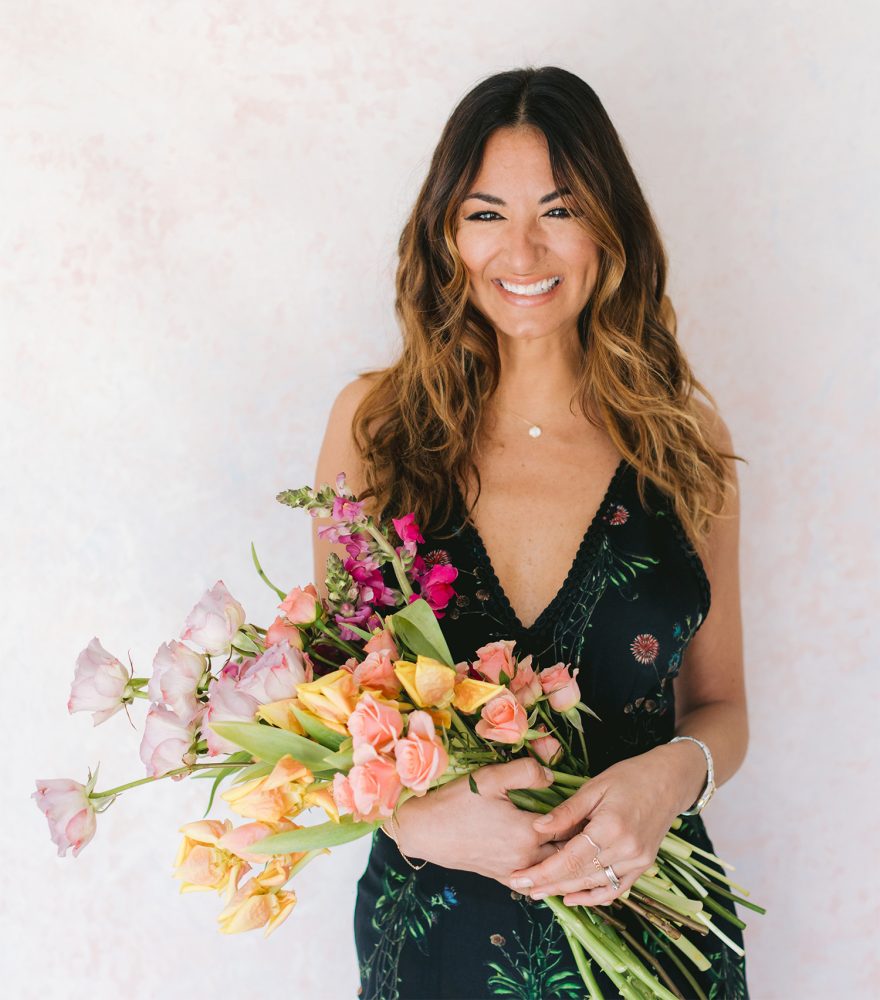 Paulina Nieliwocki started her journey in flowers while she was a high-school teacher. Falling in love with flowers as a medium, she left teaching foreign language and opened Blue Jasmine Floral in 2014. As a floral designer, she loves dainty accents, color and texture. Paulina's effervescent personality is a perfect match to the whimsically exquisite floral designs she creates. Learn more about Paulina and her life as a floral designer.
Episode 2 Teaser
Coming Soon! Get inspired by this lively conversation with floral designer Canaan Marshall and Yvonne Ashton from Mayesh.