Flower enthusiasts can start marking their calendars for the return of the Philadelphia Flower Show to be indoors. The longest-running flower show in the United States returns to the Pennsylvania Convention from March 4-12. 
Full Article Below Source
The Garden Electric Is the Theme of the Philadelphia Flower Show
By Jill Brooke
Flower enthusiasts can start marking their calendars for the return of the Philadelphia Flower Show to be indoors.
Although outside the past two years, the longest-running flower show in the United States returns to the Pennsylvania Convention from March 4-12. Why is this fantastic news? Because this way visitors can enjoy a wide variety of exotic and trending flowers from floral artists vs. a focus on outdoor landscape design. Having it inside allows artists to control temperatures to make flowers last vs. wilting in the hot June sun which limited their options.
In a press conference held at the Pennsylvania Academy of Fine Arts (PAFA), The Pennsylvania Horticultural Society (PHS) unveiled the new design concepts that will be a part of the 2023 Flower Show's major exhibitions, The theme is "The Garden Electric."
For the first time in the show's history, several designers have been invited to create gardens that range from 2,200 – 2,900 square feet, the largest gardens ever seen at the event. Organizers say that this year's artists hail from around the globe featuring notable up-and-coming designers as well as established industry veterans known for shaping the industry.
However, it was curious, to say the least, that the organizers didn't highlight some of the most award-winning industry veterans. These are the hard-working souls who have won trunk fulls of Best In Show and Gold medals and whose jaw-dropping talents have given the Philadelphia Flower Show the gravitas and stature it enjoys. So because flowerpowerdaily.com is designed to champion these talents as well as share news of the up-and-coming floral artists – we will give a list of all the floral artists to check out.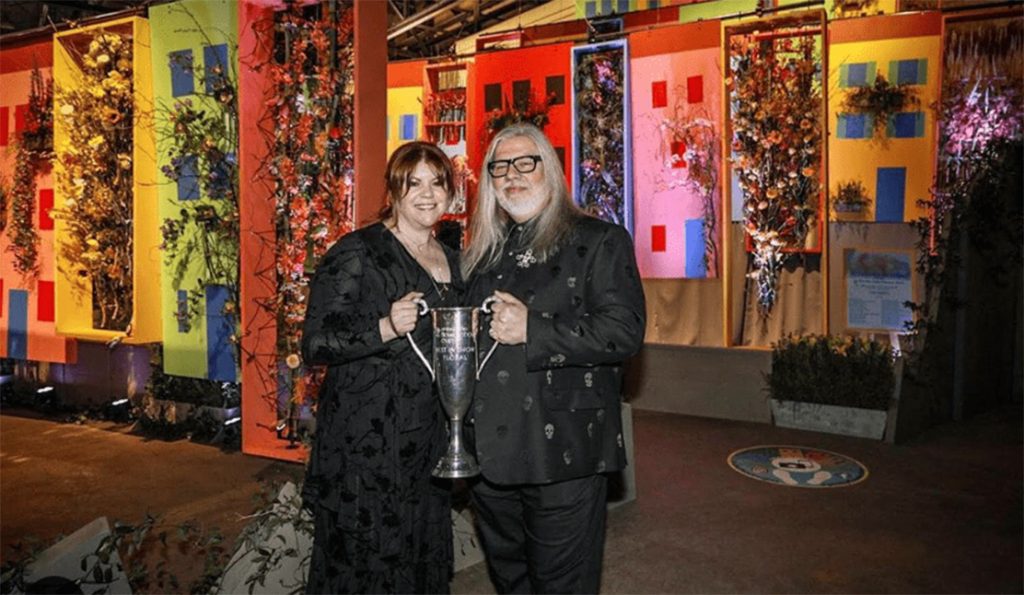 Bill Schaffer and Kristine Kratt will design the largest floral design space this year. This team has been winning awards for 17 years. These world-class designers are so respected around the globe that florists from Asia and Europe will descend to Philadelphia for the opportunity to work and observe their talent.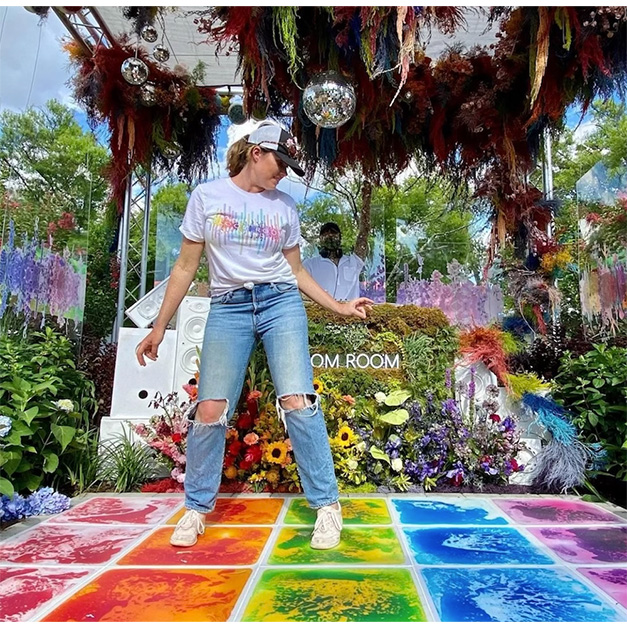 Jennifer Reed of Jennifer Design Events will also be on the roster. You may remember that she created a fun dance DJ booth full of flowers in the 2022 show. And we did like her kangaroo exhibit as well.
AIFD – the American Institute of Floral Designers – is the Harvard for floral design and always creates something spectacular. I will never forget the incredible Vincent Van Gogh-purple-themed design from a group that included Theresa Colucci. Each year, someone on their team creates crowd favorites.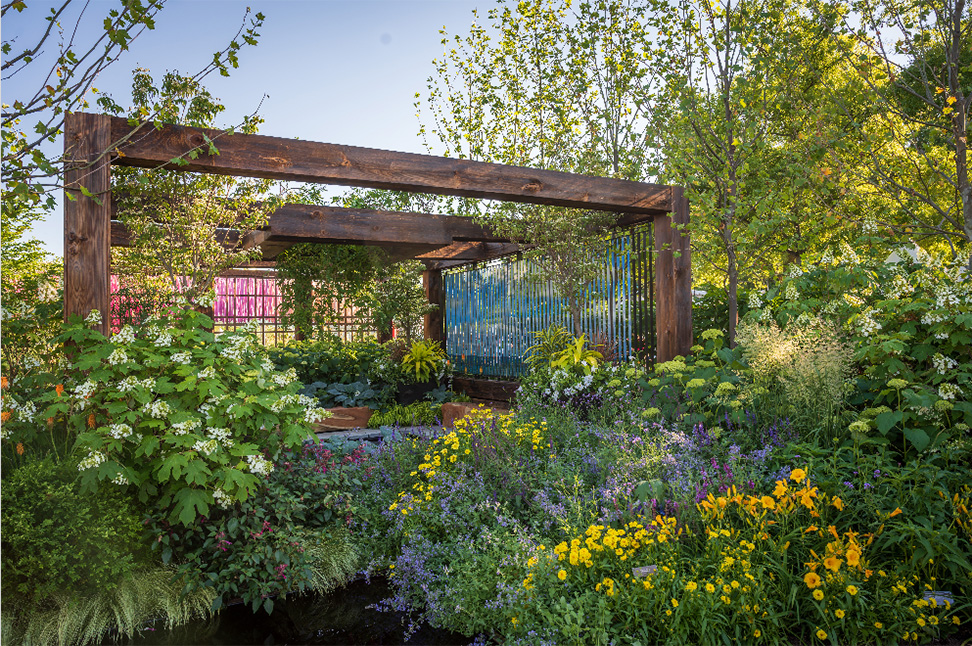 Then there is Mark Cook Landscaping from Doylestown, Pennsylvania, who won "Best in Show 2022" with this installation invoking meadows and inner sanctuaries. Judges liked the variety and abundance of so many. plants that this veteran landscape designer used. His innovative designs involving waves of colors, the lushness of textures, and so many playful plants have won him awards here for the past 12 years.
Of course, I will share everyone's work when March 4th rolls around.
Okay for the new talents – coming to the show – as well as other talents who have been there before – here they are.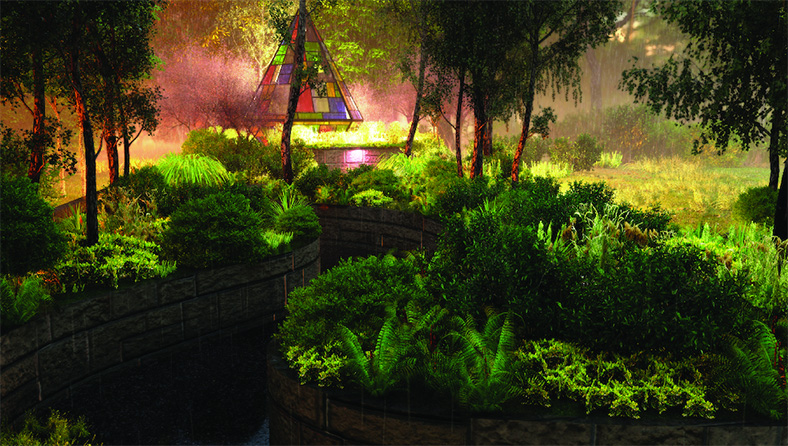 Treeline Designz
Treeline Designz, led by Iftikhar Ahmed, will bring to life a concept that pays tribute to children facing war in Ukraine. This exhibit sheds light on Ukrainian children who have been uprooted from their homes and exposed to war. Ahmed believes that garden and landscape design can contribute to making the world a more livable, equitable, resilient, and just place. His exhibit will use locally-grown trees and plants to envision a magical, twinkling fairy house, home to the Peace Fairy, who watches over and protects all children. Don't you just love this idea? He also is going to be doing a design soon for the Chelsea Flower Show. Such a talent.
Apiary Studio, a landscape architecture, design/build, and experimental horticulture firm, will return to the Flower Show for the second time this year with an exhibit that explores themes of duality and contrast. Known for their use of unconventional building materials and adaptive reuse of urban decay, Apiary Studio's exhibit will showcase how gardens can be transformed at different times of the day by focusing on night gardens and using plants that are activated at night with color and scent. This does sound interesting, doesn't it?
Renowned garden and landscape designer Susan Cohan, named "Designer of the Year in 2021" by The Association of Professional Landscape Designers, will also return to the Flower Show in 2023. Her firm's philosophy is rooted in the belief that thoughtful and responsibly designed landscapes enhance our lives. Cohan will celebrate the joy and exuberance we feel at the start of spring. Through utilizing a variety of spring ephemerals, a suspended interactive swing, and spiral motifs, Cohan will invoke the blissfulness of a spring day. And we are hoping that includes many flowers.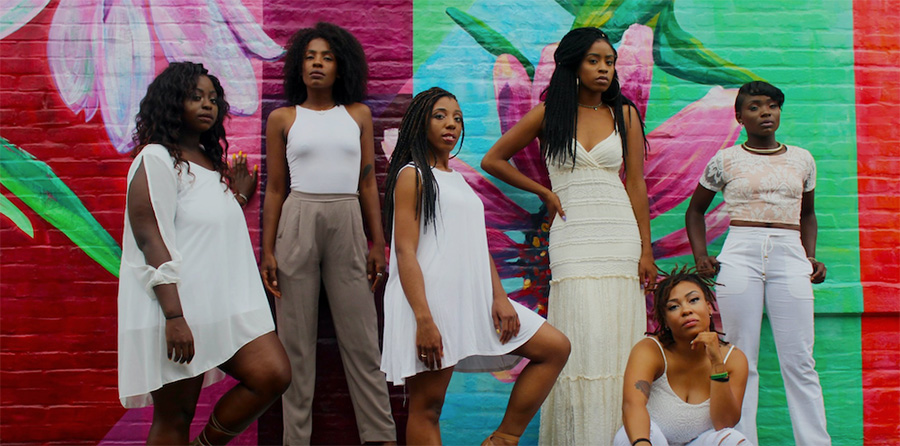 Black Girl Florists Network
Among the lineup of exhibitors, is the Black Girl Florists network, led by Valerie Cristostomo, and including Alexis Christine of FLowers by Alexis, Leneille Moon of Special Event Factory and Rashawn Scarbo of Bloom Bold Co. This network was created to support and celebrate black women in floristry. It does take a sisterhood for sure to make things happen. They'll be bringing "The Garden Electric" to life with an exhibit that draws inspiration from their own unity as black florists, illustrating that together, they contribute to the growth and sustainability of their presence in the floral industry. The exhibit will feature an array of vibrantly colored florals reflective of the theme, lighting elements, and large-scale barrels brimming with stunning flowers pouring into a 10-ft. tree.
Ill Exotics, a boutique shop based in Philadelphia and specializing in uncommon plants from aroids to orchids and captive-bred fauna, will create "Studio Exotica" a Studio-54-inspired disco completely taken over by tropical foliage and flowers, complete with a floral DJ, bartender, and dancers. This exciting exhibit will capture the electric feeling we get when we're enveloped by beautiful flowers and gardens, as well as the electric connection we have to music. Can't wait since I do have memories of Studio 54.
Renowned and esteemed designer Jonathan Wright, Director of The Garden and Fairbanks Park at Newfields, will be exhibiting this year for the first time. Known as a gardening tastemaker in the field of public gardens for his creative design sensibility and elegant, yet contemporary approach, guests can anticipate a breathtaking 360-degree, mixed-media installation featuring projections, music, and florals reminiscent of immersive art shows. Wright will encourage guests to experience "The Garden Electric" using multiple senses for a sumptuous experience.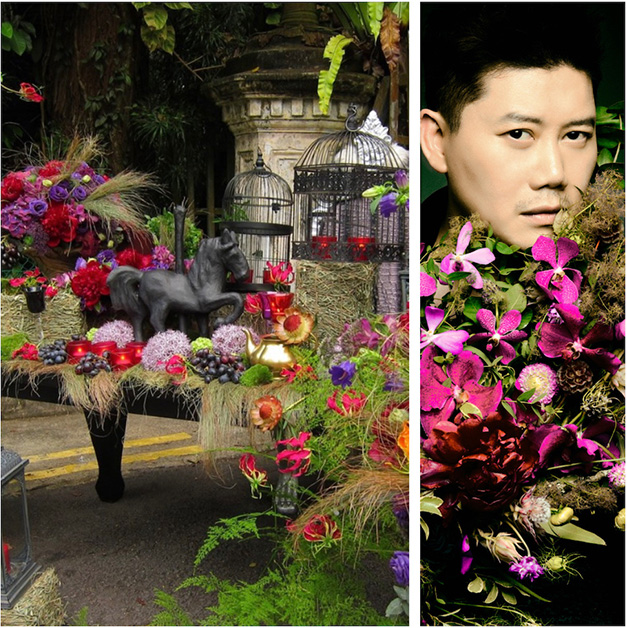 Harijanto Setiawan, a recipient of the Designer of the Year Award in 2013 by the President of Singapore, is an architect-turned-florist and founder of Boenga floral studio. He has worked with high-end clients such as Chanel, Dior, Hermes, Vacheron Constantin, Piaget, Swarovski, Manolo Blahnik, and Audi, uniting floral design, architecture, and high fashion. Look forward to innovative and architectural floral sculptures that will captivate lovers of decadent and imaginative design.
So many talents and so much fun it will be. Here is the link to get your tickets.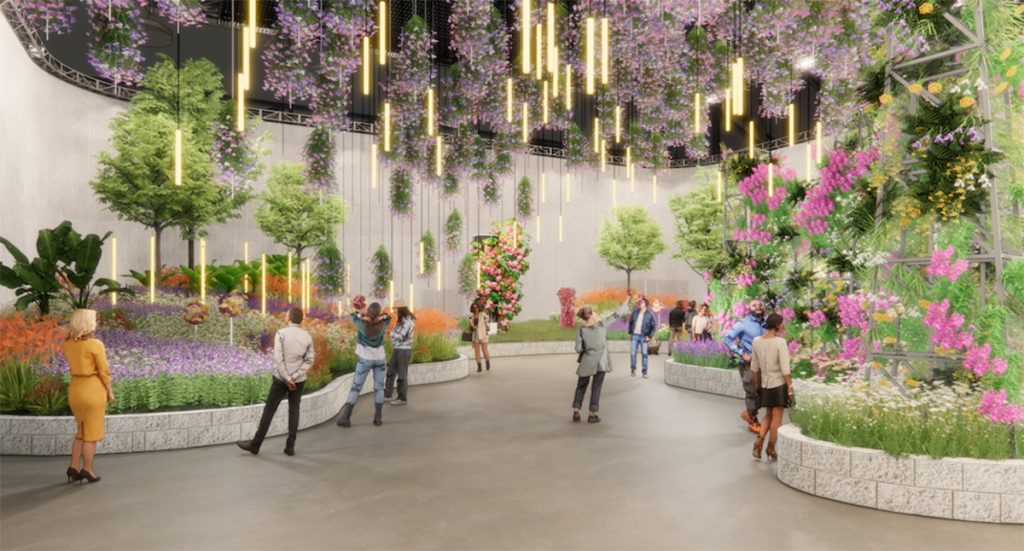 Jill Brooke is a former CNN correspondent, Post columnist and editor-in-chief of Avenue and Travel Savvy magazine. She is an author and the editorial director of FPD,  floral editor for Aspire Design and Home magazine and contributor to Florists Review magazine.