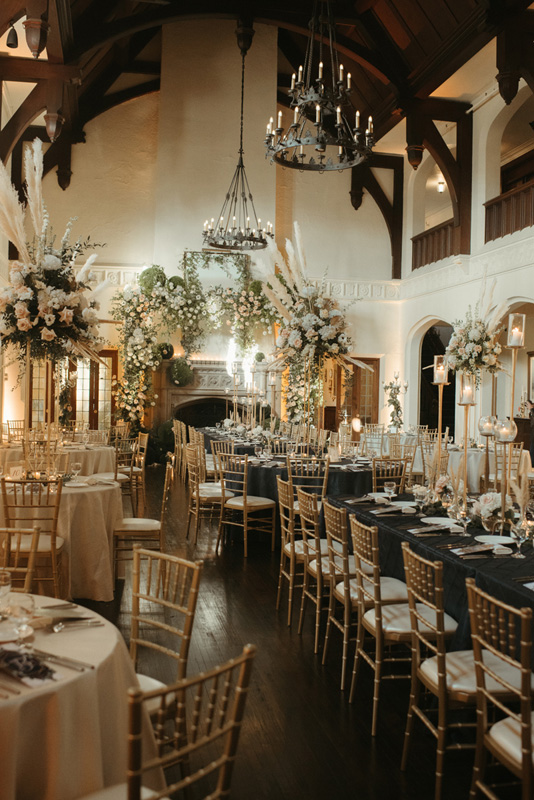 With restrictions loosening and more people being vaccinated, is the event industry back in business?
By Kat Castagnoli, AIFD, CFD, CCF
While weddings and other celebrations are slowing making their way back onto calendars, floral designers and others who make those events happen are still recovering from the impacts of the pandemic.
Lauren Schaefer
, owner of
The Get Together Events Co.
, is getting increasingly more inquiries about her wedding coordination services and, at
FR
press time in early May, she had booked 60 weddings for this year— close to the 69 she did in 2019.
But Schaefer, whose company does business in New York, Chicago and Nashville, still sees a lot of caution. Couples whose dream it is to have a big wedding still aren't sure about booking a date amid continuing restrictions on the size of gatherings in many parts of the country. Some state and local governments also have limits on wedding traditions like cocktail hours and dance floors.
"I tell clients that if they feel comfortable having a wedding under today's restrictions, let's more forward and hopefully things will get better from there," Schaefer says.
There's Still Spacing Going On
Even as inquiries and bookings are picking up, uncertainty is still hanging over event planners, florists, caterers and others. It's not just the government restrictions; many people are still uneasy about large gatherings.
"As the masks are coming off, the layouts are still keeping their distance," informs Joe Mineo, AIFD, CFD, owner of event design studio Joe Mineo Creative in Youngstown, Ohio. "We are continuing to create our event layouts with extra spacing."
Mineo explains that COVID mandates forced event designers to get more creative with venues and not be afraid to "break up the party" by placing guests throughout a space. "Now we're using the formerly dreaded extra rooms and treating them with as much design attention as the main spaces." But, he says, "We see our clients having a return to confidence; they are comfortable putting down deposits, which lets us direct our focus creating incredible florals."
​Many of the new bookings at event spaces are for the end of this year and 2022. These businesses may already have a full calendar for the late spring and summer because of weddings and other celebrations that were postponed from 2020, but with restrictions on the size of gatherings still on the books in many states, the future remains uncertain.
"The next few months are still a little vague on events," says Nick Cascio, co-owner of Giorgio's, a premier event venue in Baiting Hollow, N.Y., on Long Island's East End. "Although restrictions have been lifted, clients need time to plan," As FR went to press in early May, events in New York could have to 150 people.
Giorgio's hosted 20 weddings with 50 guests or fewer after the pandemic began last year, but that was far below the venue's 500-guest capacity. The venue typically hosts about 150 weddings a year with 200 or more guests. Cascio says he's optimistic that with more people being vaccinated and the infection rate lower, his business will eventually return to normal.
Since the beginning of the pandemic, government-ordered shutdowns and restrictions forced some event-related companies out of business, including venues, florists and bridal gown manufacturers. Auction websites are selling banquet tables, chairs and other items from either venues or rental companies that have failed. And while it's not known how many of these companies have shut down, their loss can mean fewer options for people hosting events.
Heidi Hiller, owner of Innovative Party Planners in Owings Mills, Md., is concerned about the loss of people with lighting and other technical expertise who have found other work during the pandemic. "Many of our suppliers and contractors have downsized their staffs significantly, and it will take some time to re-train and ramp up," she explains.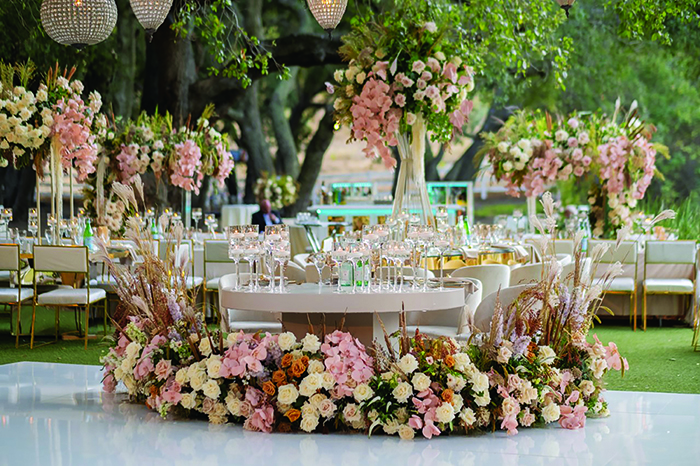 Pent-up Demand for Venues
For some businesses in the event industry, however, business has never been better—or busier. "Since the government announced easing of lockdowns, we've received an avalanche of calls and requests for dates and availability," notes Saco
Sarkissian, founder of Petals LA, a floral design studio in Glendale, Calif. "It's so refreshing to see people's longing to connect with their loved ones, to gather and to celebrate, especially after what everyone has been through with COVID."
Sarkissian says he believes that the challenges to people's mental and emotional well-being brought on by the pandemic can probably be cured only by bringing people together and celebrating. "And the pent-up demand to have events is evidence of that."
That demand is sparking more competition in some areas of the country for booking services and venues. Malena Clegg, co-owner of The Gala Downtown in Martinez, Calif., reports, "Everybody's trying to book, and some are having problems.
Many venues are already booked through the end of next year. There's just not enough space for everybody who lost out on their dates and the ones Postponed weddings and pent- up demand are signaling more competition in some areas of the country for booking services and venues. In California, for example, that demand is being driven to counties in the state's orange or yellow risk tiers (moderate or minimal restrictions, respectively).
Photographer Brandi Rollins, owner of Brandi Rollins Photography in Suisun City, Calif., confirms that many people who are planning weddings or events are unaware that services are getting booked up and that it's often a shock to them. "So far this year, I've booked almost twice the number of clients that I normally book. It's amazing—and surprising," said shares.
Rollins' advice for clients? Be decisive, put down a deposit and focus on what's most important. "If you have to pivot, pivot into something that has great volume and beauty," she recommends. "COVID has not taken away human connection and the ability of human connection to transcend Zoom."
"GROW" By Nita Robertson, AIFD, CFD Established in 1965, the American Institute of Floral Designers (AIFD) is a nonprofit organization dedicated to establishing, maintaining and recognizing the highest standard of professional floral design. The mission is...
read more