The pandemic has changed the way many floral designers and flower shop owners are doing business.
By Jill Brooke
Here's something that florists around the world are loving: Because the pandemic has unexpectedly created so much work, florists are getting to pick and choose which weddings they want to participate in, giving them leverage unlike any time before. According to a survey conducted by Florists' Review and Flowerpowerdaily, florists are saying no to wedding work, with 30 percent saying they are turning down as much as 20 percent of wedding requests while 70 percent are turning down 10 percent of requests.
Theresa Colucci, AIFD, CFD, PFCI, who owns Meadowscent in Gardiner, N.Y., and whose work has been displayed at the Philadelphia Flower Show, already has 25 weddings booked this year and is declining others with red flags for difficult clients. "When I'm pricing a wedding, I can now price to my standards because it's my reputation," she says. "Florists will tell me how brides will bring a Pinterest or Brides magazine article about a $600 garland down a wedding table, and that's not realistic. Even greenery is expensive now. If it's not going to be beautiful, I don't want to accept the work because these events are so labor intensive."
And let's be realistic. It's not only the bride who is wanting an Instagram moment. Florists want and deserve one, too, and are enjoying working on projects that are professionally fun—and profitable—for them. "It makes me giggle when a bride comes in with a list a mile long, and they have a budget of $1,500," says Carrie Cassidy-Struble, who owns Pineville, N.C.'s popular The Flower Diva. "I say, 'Honey, that won't even cover the bouquets and corsages.' And when you go through the consult where every other question is about how much it's going to cost, it's a red flag, and I know not to put that much effort into the proposal."
Because Cassidy-Struble's work is so customized, the clients The Flower Diva now takes realize and appreciate the extra artistic effort she brings to their parties, as illustrated by a groom who loved superheroes and wanted them in the groomsmen's boutonnières. "Those took hours to design, and I had to be so careful that the figurines weren't damaged and hooked to the flowers," she says, noting the pleasure that she got from an appreciative client.
Leatal Cohen, of Pic and Petal in Brooklyn, N.Y., says she used to take jobs that weren't her exact style—but not anymore. "There have been many experiences where boundary setting needed to take place, sometimes with clients expecting answers via text right away and other times with planners changing my designs in the middle of installation day," she says. "When I started out as a florist, I couldn't say I had the confidence to turn down a client for that reason because I needed to build my portfolio. I feel lucky to be in a place where I can comfortably pick and choose the jobs that fulfill me the most. If it has color and whimsy, it's a go!"
Cohen recently declined a client who gave her a picture board with all neutral colors because it didn't feed her creative soul which embraces colorful blooms.
And clients who complain that flowers aren't worth the cost—especially since prices have increased due to supply-chain issues and a congestion of rescheduled weddings—are finding that florists don't have to take that lack of appreciation for their teams.
Because of supply-chain issues, many florists are now having to charge clients 15 percent to 20 percent more than before. That is why many florists are not budging on pricing for their services and feel they can be as firm as a Hydrangea stem.
"For a white 'Playa Blanca' rose, which I like using because they open like garden roses, the price has gone up from $1.97 to $2.97 per stem," explains veteran florist Carrie Wilcox, EMC, of Carrie Wilcox Floral Design in Milford, Conn. "The David Austin rose or a white 'Tibet' rose is even more expensive, and you need hundreds to make a memorable arch. The pandemic has created so much work for florists that it's easier for us to choose the type of clients we want. If a client just cares about the party and doesn't appreciate what flowers and my artistry bring to the event, I know to take a pass."
Although florists like Wilcox say they are willing to work with a client's budget—stretching design concepts with more inexpensive pampas grasses and Eucalyptus, fern and Ruscus foliage—they need to be respected for their artistic efforts.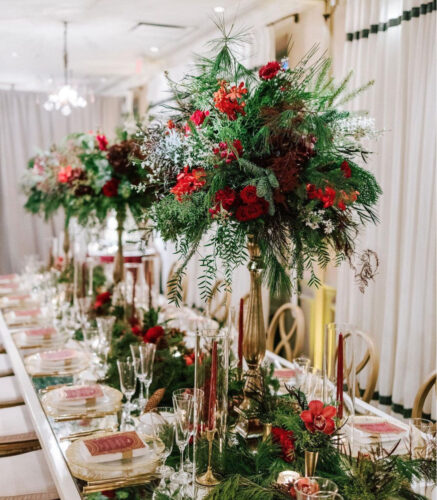 To say no was rare before the pandemic when wedding work—despite the stress from Bridezillas and their anxious mothers—was the bread and butter for many florists' businesses. But because of the pandemic, millions of consumers are working from home, caring more about their environments and ordering weekly flower arrangements. Furthermore, with travel so impacted, sending flower arrangements to celebrate birthdays and anniversaries has become a bustling business, making up for what wedding work would have been.
In the previously mentioned Florists' Review/Flowerpowerdaily study, although being too busy was the most cited reason for saying no to wedding clients, some florists also mentioned getting their weekends back. Lori Barrett, ICPF, owner of The Secret Garden in Decatur, Ill., says she has decided to not take any more wedding work. "We are no longer taking weddings because our everyday business has doubled during COVID, and we have chosen to concentrate on that part of our business," she explains.
And then there is the stress—which many florists cited in the study—of finding labor to help with the weddings as well as a supply of flowers to meet the increased demand. "We often do weddings that are in the million-dollar range around the world, and the supply issues for flowers has become a challenge," says Bill Schaffer, AIFD, CFD, AAF, PFCI, of Schaffer Designs in Philadelphia, Pa., who works with many high-end event planners. "For big events, you need people to construct the designs, and labor shortages are an issue. We have more work than ever but can't say yes to everything. Now we can say what flowers are available to clients, and there's more understanding and respect."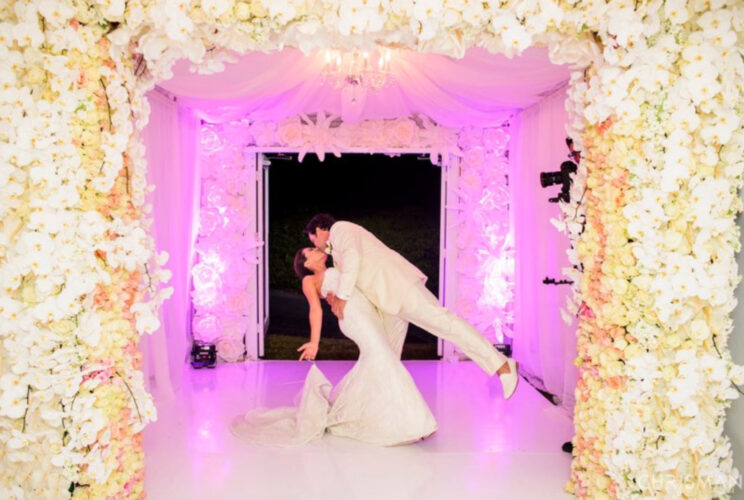 Lawrence Scott Gottesman, owner of Long Island's Lawrence Scott Events and who is not only an event planner but also a master florist, says experience has taught him to find grateful appreciative clients. After all, with more people loving flowers in their homes, there's a heightened understanding of what flowers bring to the party.
Collectively, all of these issues have created a new fresh way for florists to look at their businesses and how they price. Nichole Wilder, owner of WildFig Floral in Katonah, N.Y., explains that florists who own shops have to juggle many different types of work. Wilder prefers smaller weddings because they are more manageable and are from clients who know her creative style.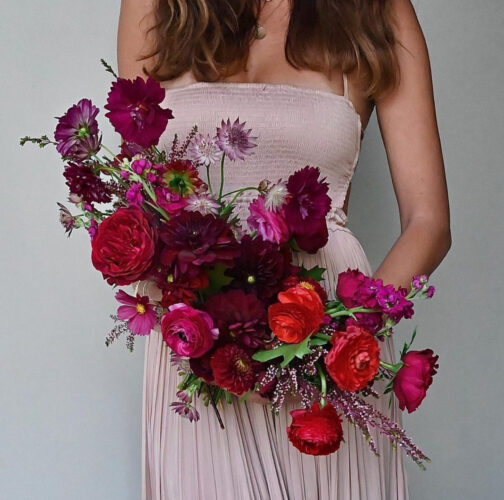 Over at Paulina Nieliwocki's Blue Jasmine Floral, in Berkley Heights, N.J., the team feels grateful that they can choose only clients "who value the artistry of flowers."
Another perk that is unexpected from the pandemic? For florists, because so many people have been ill, there's a booming get-well flower business.
All these options have created a rare opportunity for florists to expand their creative visions and enhance the artistry of floral design—which ultimately benefits the consumer.
As Carrie Wilcox says, "It feels good to be appreciated and paid for all our efforts. You gotta love that."