Meet the winners of Florists' Review's 23rd annual "Picture Perfect Weddings" contest.
By Nita Robertson, AIFD, CFD
"A picture is worth a thousand words." For a bride and groom, photos capture memories of intangible moments from the happiest day of their lives. For a floral designer who has been part of that wonderful experience, the photos of the bridal bouquets, wearable flowers, flower-covered reception tables and ceremony décor make those memories picture perfect.
The 2022 wedding season is approaching, and we wanted to inspire you with amazing wedding work from some of the talented and creative floral designers who entered our 23rd annual "Picture Perfect Weddings" contest winners. 2022 is expected be a huge year for weddings, with an estimated 2.5 million weddings projected to take place in the Unites States, so get ready for a busy season!
For 23 years, florists have sent submissions to our annual "Picture Perfect Weddings" contest. This year, we received an abundance of amazing and inspirational wedding flower photos. Gorgeous bouquets, arches and floral installations. This year's 156 entries offered a wide range of interpretations of our design categories, giving you a glimpse into the trends and creativity in the wonderful world of wedding flowers. A noteworthy wedding décor trend we noticed is the vertical "pole" flower decorations that frame a ceremony space.
We are proud to present the amazing work of our winners in the 23rd annual "Picture Perfect Weddings" contest. This year, designers submitted photos of their best wedding florals from 2021 in any or all of these categories:
• Bouquets
• Reception Décor
• Ceremony Décor
• Flower Installation
• Wearable Flowers (corsages, boutonnières, hairpieces/headpieces, flower jewelry, etc.)
• Wedding Cake Flowers
• Elopement
The Winners
Our panel of judges selected their favorite designs in each category, and the winning designs are presented in this issue and on our website, FloristsReview.com. We received more than 150 spectacular entries, and we thank all of the designers who participated. A special congratulations to all our winners!!
The winner of the "Best Overall Wedding" will receive a feature in Florists' Review and $500 worth of gorgeous garden roses from Alexandra Farms. The winner of "Best Reception Décor" will receive a three-month free trial of Details Flowers Software.


Best Overall Wedding
Nancy Zimmerman
Fancy Florals by Nancy
Fairbury, Ill.
@fancyfloralsbynancy
The winner of our "Best Overall Wedding" category, Nancy Zimmerman is the owner and lead designer of Fancy Florals by Nancy in Fairbury, Ill. In addition to a feature in an upcoming issue of Florists' Review, Zimmerman will receive $500 worth of garden roses from Alexandra Farms.
"The vision behind my studio is to bring garden-inspired designs using fresh distinctive blooms to create bespoke one-of-kind designs in which I draw inspiration from nature and my own gardens," says Zimmerman, who works from her home studio creating lush and beautiful custom floral designs for weddings. "If my couples can dream it, I will find a way to create it!"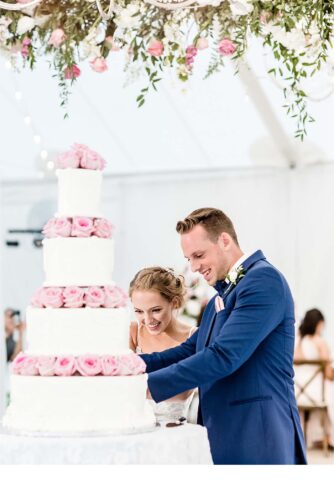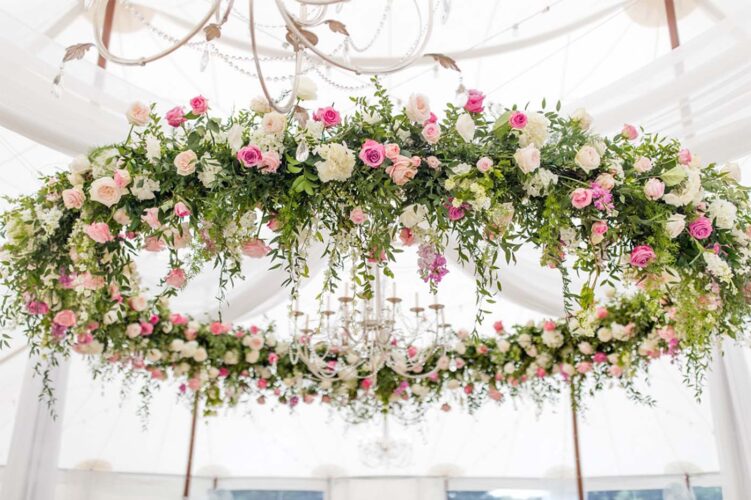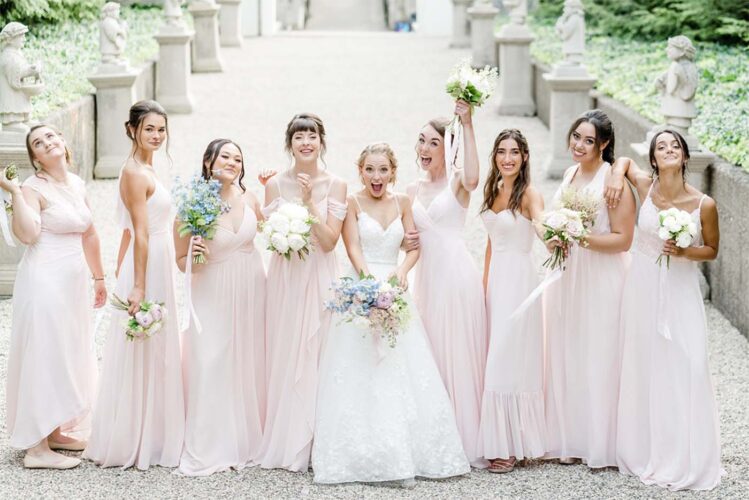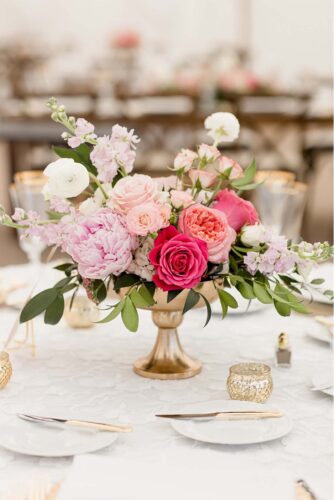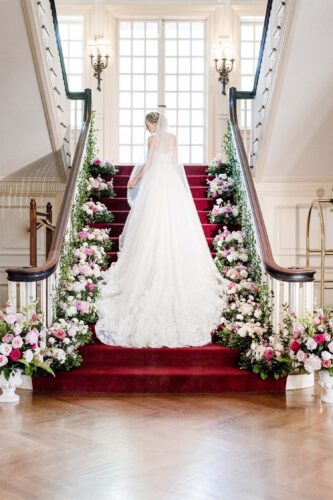 Best Reception Décor
Elizabeth Fisher
Lizzie Bee's Flower Shoppe
Richardson, Texas
@lizziebeesflowershoppe
Elizabeth Fisher is the winner in our "Best Reception Décor" category, and she will receive three-month trial of Details Flowers Software.
Lizzie Bee's Flower Shoppe is a full-service wedding design and retail florist based in Richardson, Texas, a suburb of Dallas. You'll often find Fisher and her team building large luxe centerpieces, hanging flower chandeliers from venue ceilings, and decking out arches with fresh, sweet-smelling roses. Lizzie Bee's' new retail space is also a haven for flower enthusiasts of all kinds, offering monthly workshops, daily flower arrangements and an array of distinctive gifts. The team at Lizzie Bee's is passionate about infusing fun and whimsy into upscale floral design, leaving clients abuzz with excitement.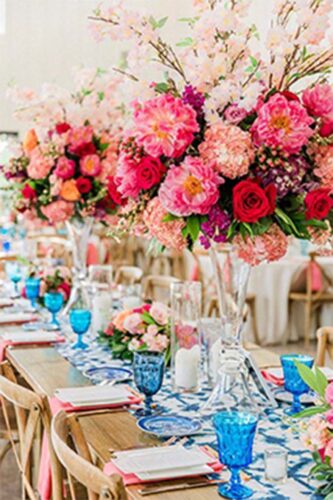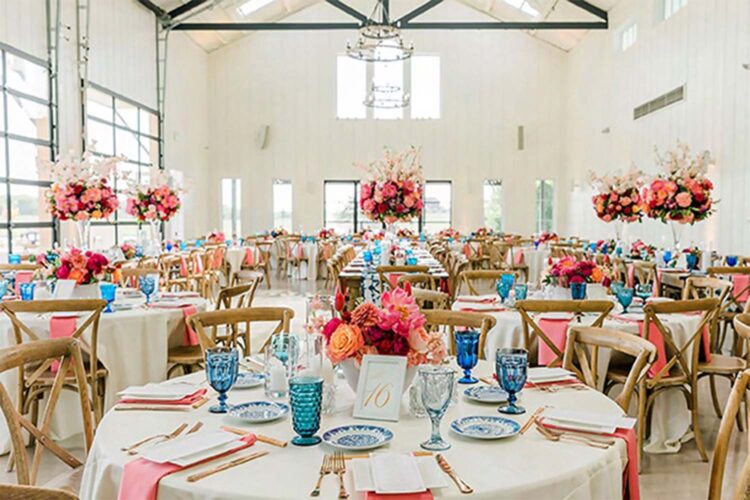 Best Ceremony Décor
Shannon Martinez
The Olive & Poppy
Aurora, Colo.
@theoliveandpoppy
The Olive & Poppy is a high-end flower design studio specializing in weddings and event work based in Aurora, Colo., a suburb of Denver. Owner Shannon Martinez and her staff focus on large flower installations and distinctive designs. They are passionate about giving clients things that have not been done before.
"We are mildly obsessed with what we do," Martinez shares. "No two people are alike, so every event should have its own character and story to tell."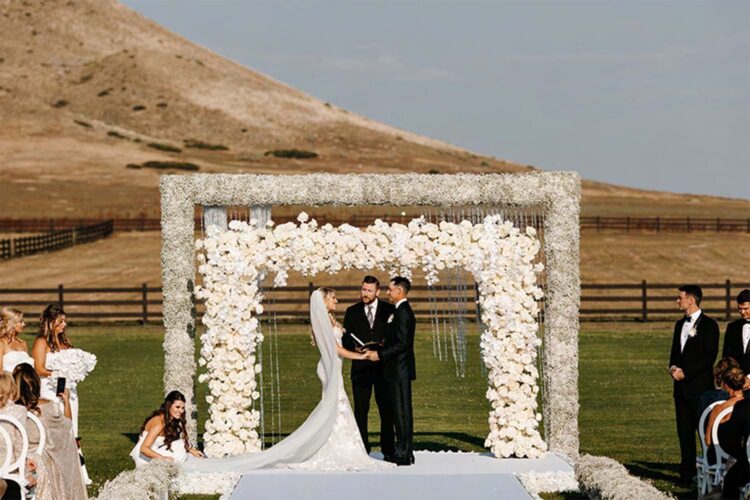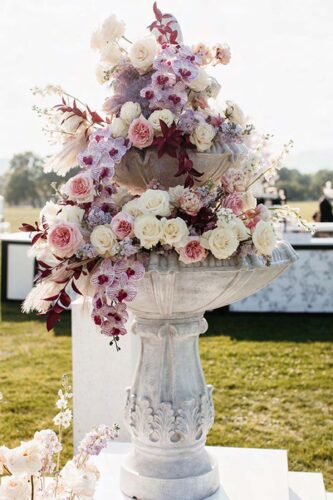 Best Flower Installation
Jake Kale
Cobra Lily
Los Angeles, Calif.
@cobralily
Jake Kale is the winner in the "Best Flower Installation" category, and his design work is also featured on this month's cover. Kale is the owner and lead designer of Cobra Lily, a Los Angeles, Calif.-based flower studio. His design style is wild, textured with tons of bright colors, he likes to bring the unexpected into the flower scene. Cobra Lily is fast becoming recognized for its "21st-century aesthetic that is vivid and unpredictable."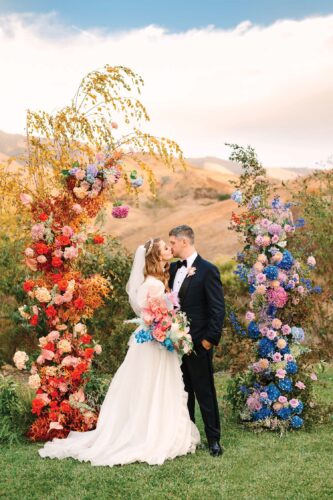 Best Bouquet
Heather Hanselmann
Fezz & Hazel Floral Artistry & Event Design
Columbus, Ohio
@fezz_and_hazel
Heather Hanselmann is the owner of Fezz & Hazel Floral Artistry & Event Design in Columbus, Ohio. Her work featured in the Cake and Lace wedding blog and MunaLuchi Bride and Dancing with Her magazines, as well as in Florists' Review, as the winner of our November 2021 "Best in Blooms" contest.
Hanselmann is passionate about designing sustainable, luxury weddings, without sacrifice, and she strives to educate clients on the benefits they receive by hosting sustainable weddings. She has been in business for four years and works out of her home studio.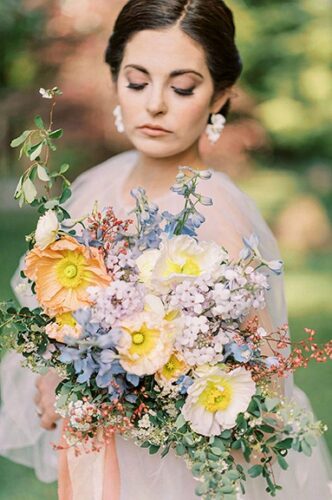 Best Elopement
Betsy Borden
Dancing Daisies Floral
Farmington, Utah
@dancingdaisiesfloral
Betsy Borden is the owner of Dancing Daisies Floral, a "home boutique floral studio" in Farmington, Utah. Borden, a former elementary school teacher, loves to create distinctive artistry pieces with attention to fine detail work.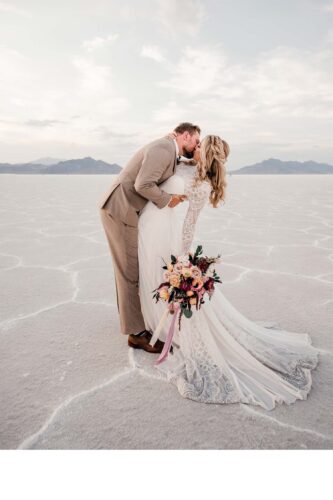 Best Wearable Flowers
Holly Heider Chapple
Leesburg, Va.
Holly Heider Chapple Flowers
@hollychapple
Holly Heider Chapple is our winner in our "Best Wearable Flowers" category, for her amazing flower headpiece. She is a world-renowned floral designer, educator, flower farmer and founder of Chapel Designers, and she is widely featured throughout the wedding and event industry.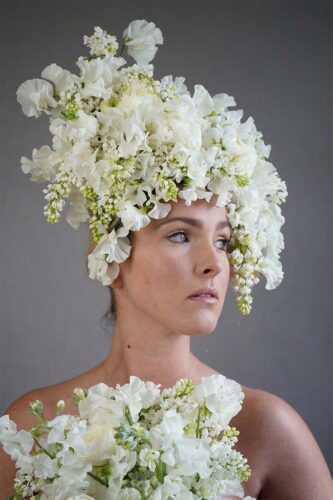 Runner-up, Best Wearable Flowers
Chandra Christenson
Simplified Celebrations
Richland, Wash.
@flowermoney
Chandra Christenson is the runner-up in our "Best Wearable Flowers" category, for her creative flower-girl fairy wings. She is a studio florist in a strip of all female-owned businesses. Chandra has been designing for 18 years and had her business for almost 14 years. Her focus is designing for weddings and events and sharing her love of flowers through her "Sips & Stems" classes.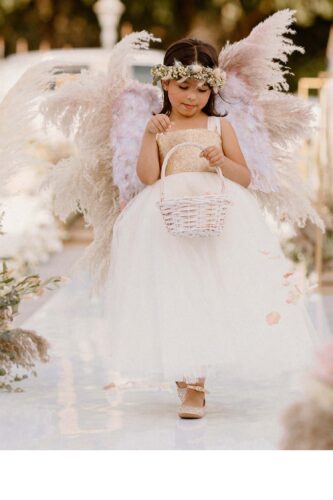 Best Wedding Cake Flowers
Carrie Wilcox, EMC
Carrie Wilcox Floral Design
Milford, Conn.
@cwfloraldesign
We decided to add a "Best Wedding Cake Flowers" category, due to the number of beautiful flower-adorned cakes we received. Carrie Wilcox, EMC, is our winner in this category. She started her business, Carrie Wilcox Floral Design, in 2007, creating her signature look of natural, loose, organic, textural floral design. Wilcox also has earned the prestigious European Master Certification (EMC).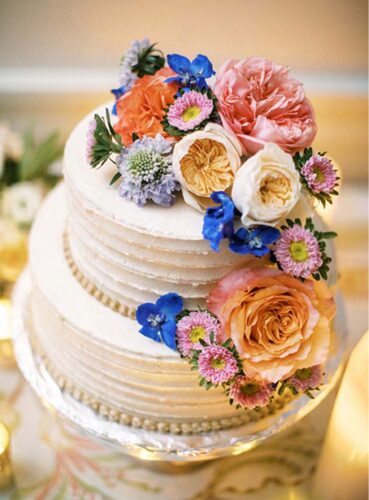 Honorable Mentions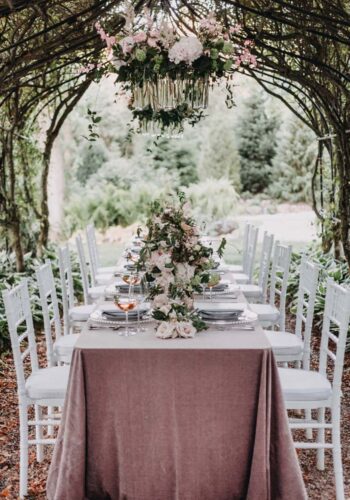 John Regan, M.F.A., Ph.D.
Twisted Stem Floral Design
Crystal Lake, Ill.
@twistedstemfloral
Nicole Gilbride
Beholden Blooms
Frankfort, Ky.
@beholdenblooms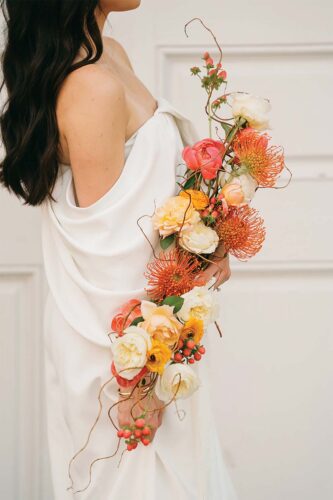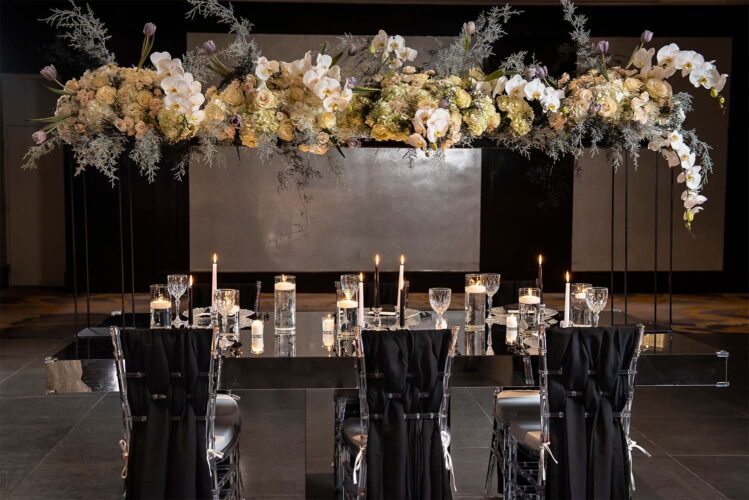 Peter Calafiore
PeterJames Floral Couture
Asbury Park, N.J.
@peterjamesfloralcouture
Sarah Griffin
Sarah's Floral Design
Quincy, Mass.
@sarahsfloral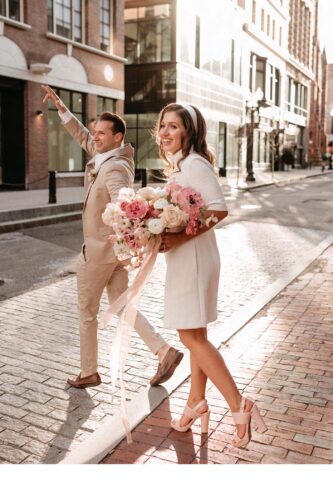 Stacey Hellman
Roots Flowers & Events
Henderson, Nev.
@rootsfloraldesigns
Susan Kelly Stremlau
Marion Moss Floral Design
Petaluma, Calif.
@marionmossfloraldesign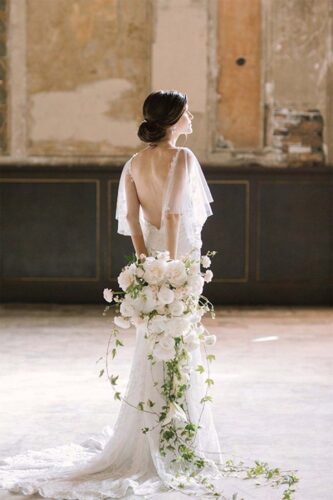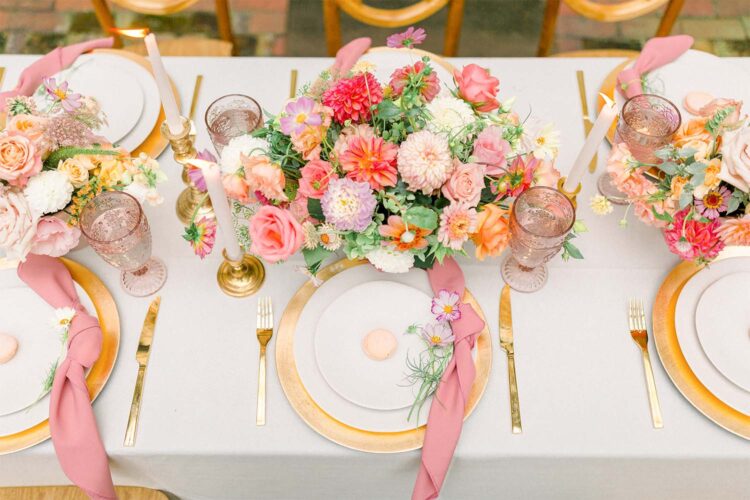 Joanna Williams

RoseDrops&Wishes
Allison Jemeson

Eleven Blooms Floral Studio
Denver, CO
@elevenblooms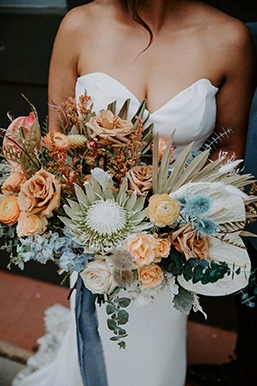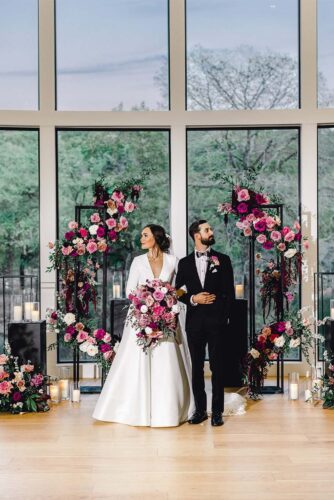 Amanda Blissit

Blume Haus
Denver, Co
@Blume_Haus_Events
Shelayne Hammack

Twist Flowers
@twistflowers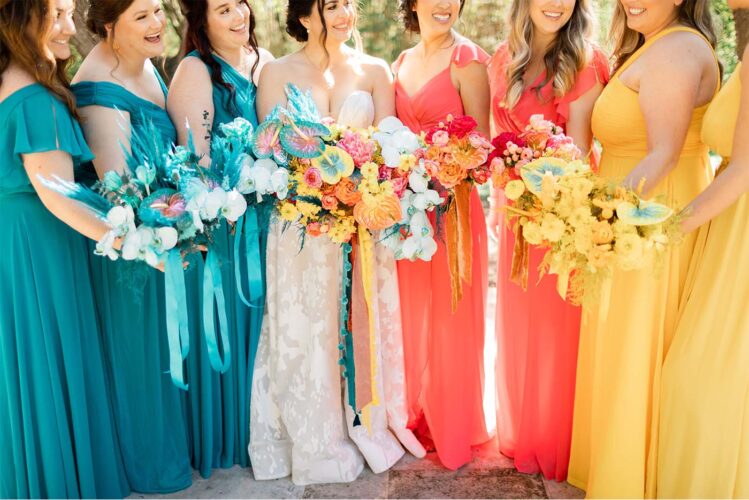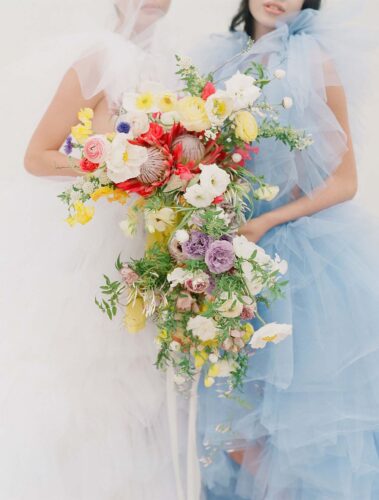 Amanda Rodgers
Atlanta, GA
Bouquet Atlanta
@ Bouquetatlanta